In psychology, the "shadow self" is the part of ourselves that we struggle with and choose to reject—our dark sides, if you will. Fascinated by the concept, Lynne Tanzer, a creative consultant, curated a show for Echo Contemporary Art, located with Guardian Studios, that explores this theme. The exhibit, Into Me I See, opens December 9 at the gallery (785 Echo Street Northwest), and runs through the end of the year.
"I've been doing a lot of research about the idea of shadow work, and what it means to be a whole person," says Tanzer. "I realized that there's no way to become a better person if you just kind of push everything down and you don't deal with the parts of yourself you don't like very much." The show seeks to examine these feelings people tend to shy away from, as well as the feelings we lean into.
A variety of works will be on display, including oil paintings, textile pieces, and collages. One piece by Truett Dietz, for example, makes use of printed materials to create a collage that's half black-and-white, and half in color, and explores how one's experiences are theirs are alone—what was true, and what was imagined? Kamryn Shawron's beadwork, on the other hand, looks at imposter syndrome and how she needs to quiet the voices in her head before moving forward. Other artists with work on display include Leela Hoehn, Lacey Longino, and Roberto Navarrete.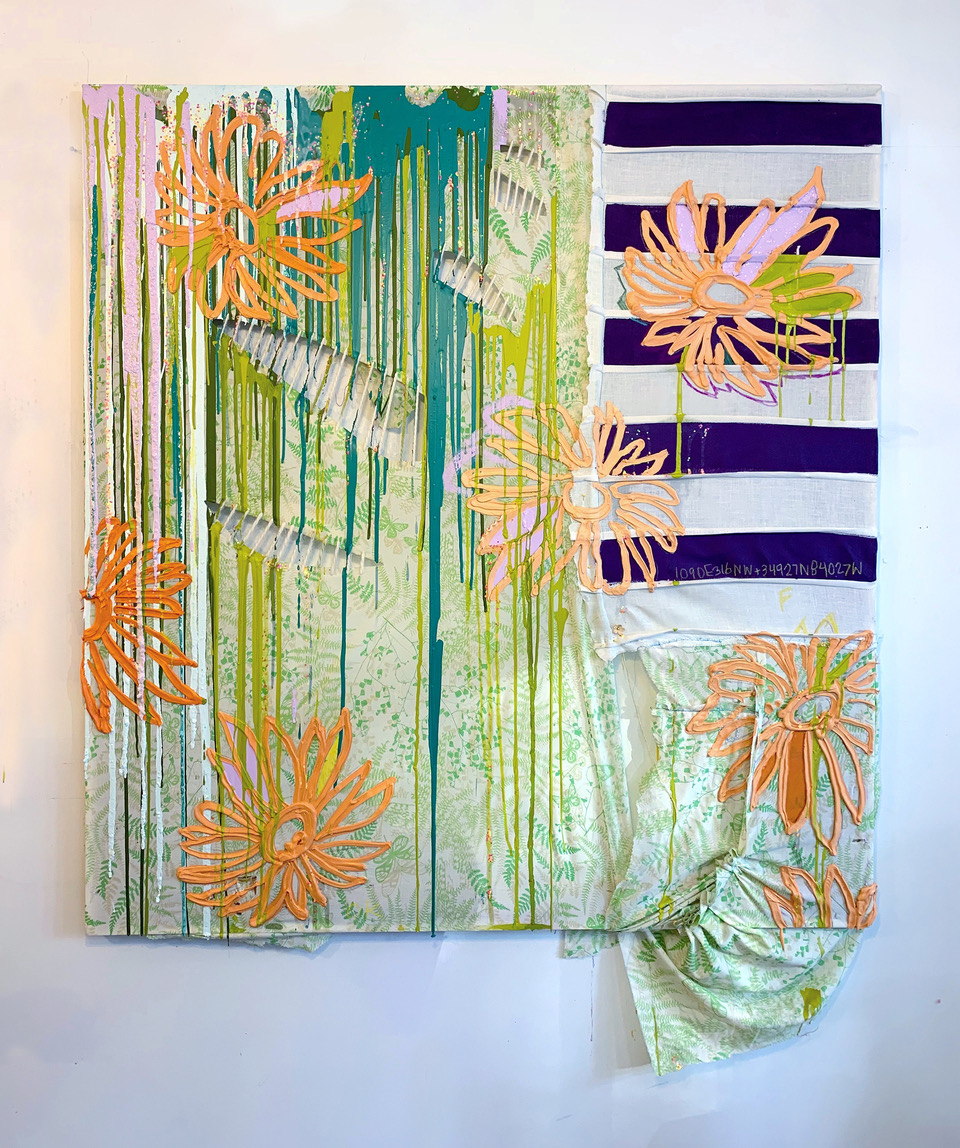 The rectangular gallery space will be arranged so that you walk into the darkest parts of yourself—with works that represent feelings such as guilt and shame, for example—and will get progressively lighter as you head towards the exit. At first, it may not seem like an entirely cohesive exhibit—there are oil paintings and textile pieces from a varying range of artists—but that's kind of the point. "Your brain is full of all kinds of conflicting ideas, but the theme throughout all of it is just being true to yourself and accepting who you are," says Tanzer.
While the exhibit has dark undertones, the hope is that viewers will feel lighter by the end of it. "With artwork, I think it's so incredible that you can look at a painting or a sculpture or a piece of textile work and you can feel like somebody else understands maybe the things that you find ineffable, that you don't have the words for," says Tanzer. "So I just want everybody to leave feeling a little bit like they've had a bit of a hug, like somebody else understands them."
A free opening reception will be held on December 9 from 6:00 to 10:00 p.m. The gallery is open Wednesday through Friday from 11:00 a.m. to 5:00 p.m. and Saturday, noon to 5:00 p.m.