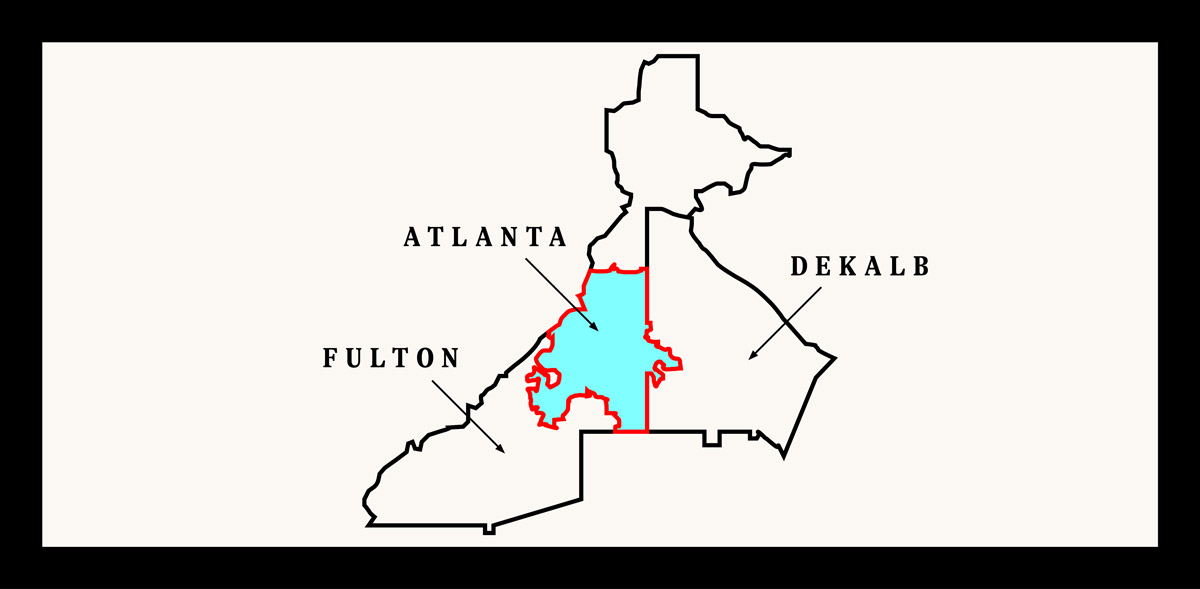 Editor's note: This story was published in November 2020, when all eyes were on Georgia as the Presidential votes were tabulated. With Georgia still in the national (and international) media spotlight, here's a gentle reminder of how to talk about our state.
It's looking more and more like the Senate race between incumbent Republican David Perdue and Democrat Jon Ossoff will go to a runoff (at press time, the race has yet to be called, but Perdue has 49.9 percent of the vote), and that means a flood of national press, tons of campaign money, celebrity endorsements and cameos, and just sheer attention will be streaming into our city and state for the next two months. And honestly, after being in the national spotlight for just the past two days as the razor-thin vote margin between President Donald Trump and former Vice President Joe Biden gets even narrower, we're already tired of folks saying "duh-CAULB" county.
So, for everyone who will be studying Atlanta, its suburbs, and the rest of the great state of Georgia for the next several weeks, here's a quick glossary of terms, places, and things you should know.
Atlanta University Center: A consortium made up of Morehouse College, Morehouse School of Medicine, Clark Atlanta University, and Spelman College, the world's oldest and largest association of historically Black colleges and universities. It's not a singular "Atlanta University."
Atlanta: It's pronounced "Atlanna." We don't pronounce the second "t."
The Connector: The wide swath of interstate where I-85 and I-75 merge into a single highway running through downtown, expanding to as many as 12 lanes. Every hour is rush hour on the Connector, going in both directions.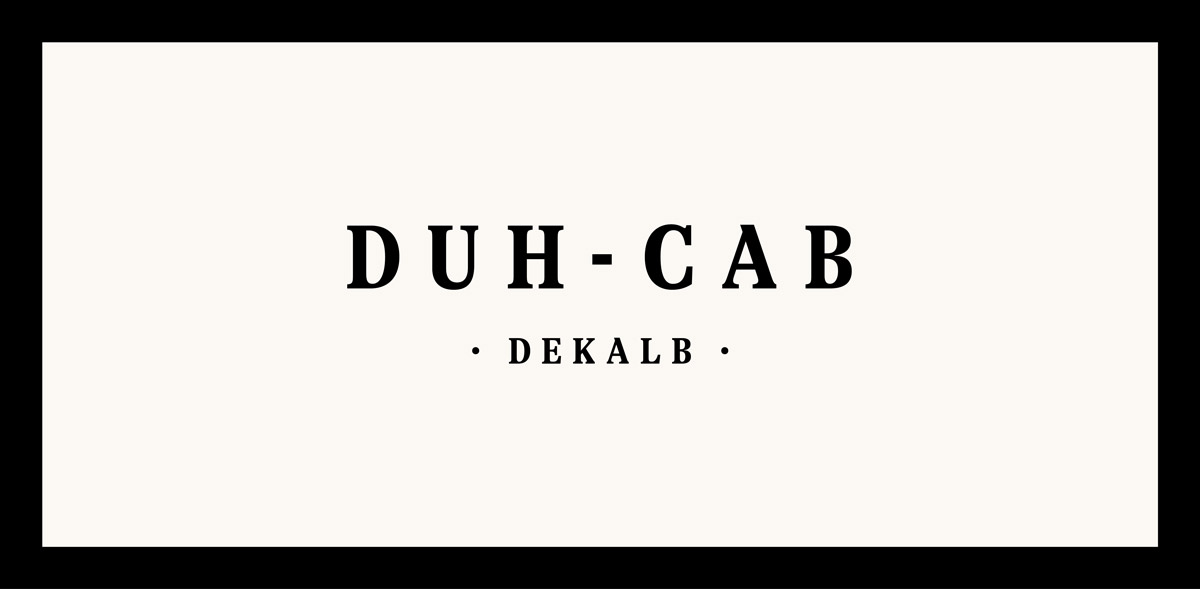 Counties: There are 159, the second-most of any state in the nation. (Texas has the most.)
Fulton County: It's huge, with over a million residents, and not all of them in the City of Atlanta. (And yet, Fulton doesn't even cover all of Atlanta—see "DeKalb County" below.) To the north, it reaches the affluent suburban cities of Alpharetta, Roswell, and Johns Creek. To the south, it includes the majority-black and historic cities of East Point and College Park, as well as small, idyllic towns like Chattahoochee Hills and Palmetto. It's a 70-mile drive from top to bottom—and its election returns are notoriously slow (but you already know that).
DeKalb County: First, it's "duh-CAB," the opposite pronunciation of the Brooklyn avenue. DeKalb covers the Eastern part of the City of Atlanta and runs north to Dunwoody; east to Doraville, and Tucker; and southeast to Lithonia.
Houston County: You Manhattanites have the advantage over the Texans on this one: It's HOW-stun, not HEW-stun. This is a mid-state county, by the way, not a metro Atlanta one. And while there are some rural pockets in Houston, it encompasses the towns of Warner Robins and Perry (home to Senator Sam Nunn), so do not call it "rural" Georgia. (More on that below.)
Taliaferro County: Rhymes with "Oliver"
5th Congressional District: This district, long represented by the beloved, late Congressman John Lewis, and soon by Nikema Williams, encompasses parts of Fulton, DeKalb, and Clayton counties. It includes much, but not all, of Atlanta.
Hotlanta: Just, no. Stop.
I-285: See "The Perimeter"
Peachtree: Yes, there are more than 70 streets named with some variant of peachtree. The most prominent, Peachtree Street, starts downtown and runs north, where it becomes Peachtree Road in Buckhead. (By the way, South Carolina actually harvests more peaches than Georgia.)
The Perimeter: I-285, the beltway that encircles the city. If you miss your exit while driving, don't think you can just loop around to the other side—it's 64 miles long and often backed up, even in the pandemic. It's also the symbolic border for "the suburbs" versus "the city," hence the common designations "OTP" ("outside the Perimeter") and "ITP" ("inside the Perimeter"). When you're traveling the "inner loop" or the "outer loop," you could be traveling north, south, east, or west, depending on where you are.
Ponce de Leon: The ending rhymes with "Freon," not like the Spanish explorer for which it's named. Often abbreviated simply to "Ponce."
Strip clubs: Strip clubs serve a different cultural purpose in metro Atlanta than they do in a lot of other places. And in a non-pandemic time, you'll find major entertainers, husbands and wives, politicians, hipsters, chefs, and just about everyone hanging out at the club. No shame. And it's really not outlandish to order to-go chicken wings from Magic City.
Rural Georgia: Is not just "the places outside of metro Atlanta." Georgia has a diverse landscape with a lot of cities, suburbs, small towns, and rural areas. Make sure you ID them correctly.
West Atlanta: West End and Westview are historic, street-car neighborhoods southwest of downtown, with charming Victorian homes and Craftsman-style bungalows. "Westside" is a relatively new moniker favored by developers who are really referring to the west side of Midtown, where industrial areas and other small communities (like Blandtown and Whittier Mill) have been recently experiencing rapid (and sometimes destructive) gentrification.
Correction: This article originally stated that there was "no such thing as 'Atlanta University,'" which is not correct; Atlanta University merged with Clark College in 1988 to become Clark Atlanta University. We've corrected the sentence to make more clear that there is not currently a school operating as Atlanta University.