Publicly, Lil Baby has always been a man of few words. So it's not at all surprising that the premiere screening of a documentary about the Atlanta rapper's life didn't involve a grand speech. In fact, Lil Baby didn't even offer a greeting or a goodbye on the microphone during the August 25 event. His gratitude was instead shown by the fact that he rented out the entire Regal movie theater at Atlantic Station and provided free refreshments throughout the night.
The event was to celebrate the release of Untrapped: The Story of Lil Baby on Amazon Prime the following day. It included a red carpet and an afterparty at nearby Bowlero, and was attended by Quality Control co-founders Kevin "Coach K" Lee, Pierre "P" Thomas, and Motown chairman Ethiopia Habtemariam. Gubernatorial hopeful Stacey Abrams, who has been courting Black male voters with her "Stacey and the Fellas" events, met privately with Lil Baby and members of his team at the theater before the screening began.
With a 90 minute runtime, Untrapped seeks to provide a look into the life of one of today's most successful rappers. "You get to meet Dominique the man. You get to meet Dominique, who is Jason and Loyal's dad," said Latasha Gillespie, head of global diversity, equity and inclusion for Amazon, before the screening began. (Dominique Jones is the rapper's real name.)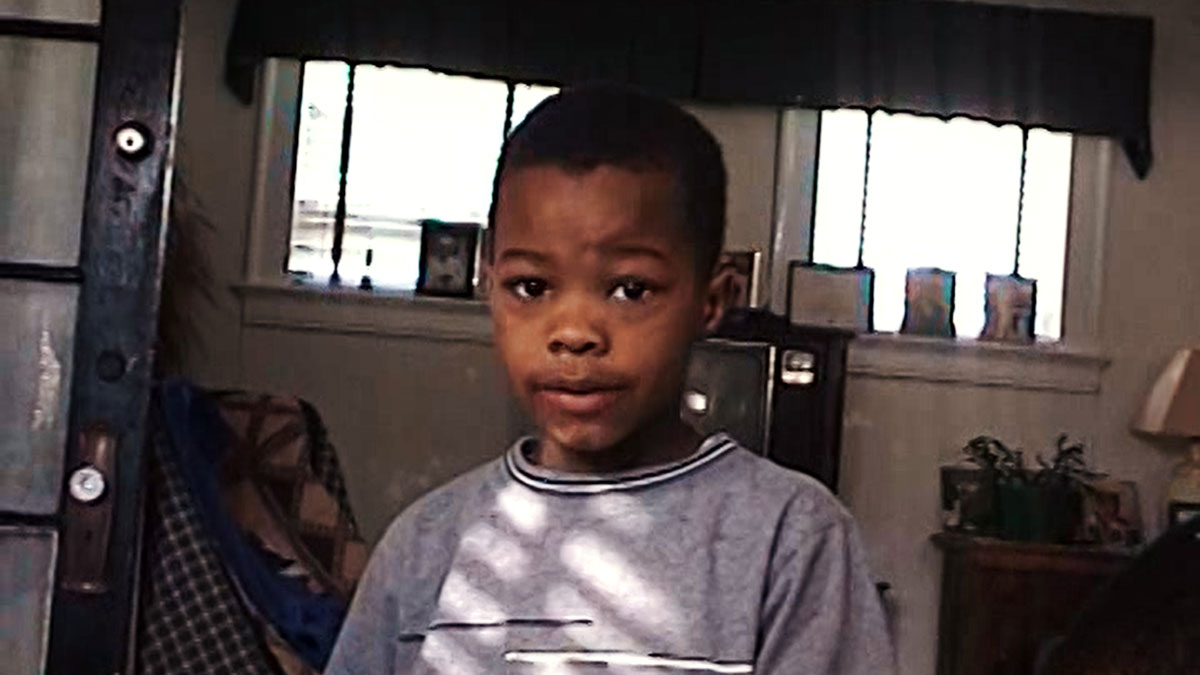 Lil Baby has been honest throughout his career that he's not a huge fan of media interviews, so this documentary is one of few glimpses eager fans get into his private life. Still, the rapper and the QC co-founders served as producers on the film, so it's certainly not an unbiased documentary. Instead, Untrapped seeks to celebrate an artist whose biggest moments came at a time where he was unable to be publicly lauded. In 2020, amid the pandemic and nationwide protests for racial justice, Lil Baby's My Turn was the biggest-selling album of the year, and his timely protest song, "The Bigger Picture," was nominated for two Grammys. The year solidified him as a superstar even outside of the rap genre, but he was unable to tour with Drake or receive many of the big moments that would come with this type of success because of Covid.
The story of Lil Baby is inextricably linked to the story of Atlanta as a city. Scholar Maurice Hobson appears in the film to discuss Atlanta's dueling status as both a Black mecca and the home of siffling inequality, both of which have impacted the 27-year-old rapper. Hobson explains how the West End, where Lil Baby was raised, is one of the neighborhoods that has been disproportionately impacted by what he refers to as a "war that attacks Black people and brown people." As Hobson notes, "If a child is born in poverty in the city, most likely they'll remain in poverty their whole life," making Lil Baby's rise both improbable and remarkable.The film is just as much about QC and the label's knack for finding "diamond in the rough" talent, including Lil Baby and the City Girls, and turning them into mainstream superstars.
Notably, the documentary features interviews with rappers Young Thug and Gunna, both of whom were arrested earlier this year as a part of a larger RICO indictment. In one scene, Thug talks about lecturing Lil Baby to give up hustling and selling drugs in order to help him avoid prison or death. After Lil Baby serves two years in prison, Thug says he began to give the reluctant rapper money in the hopes of keeping him out of trouble."He could've said, Give me a million dollars, I would've given it to him to stay out [of] the streets," he says in the film. Since the indictment, Thug's attorneys have used stories like this to bolster his claim that he is a community figure, not the ruthless leader of a criminal street gang.
Elsewhere in the doc, the death of Atlanta rapper Lil Marlo serves as a "cautionary tale" of what happens when artists aren't able to leave street life behind. Marlo, who was shot and killed on I-285 in 2020, was a close friend of Lil Baby's and is frequently by his side in behind-the-scenes footage used throughout the film.
Untrapped is QC and Lil Baby's effort to position the rapper as a person who's impact extends beyond his hit records, showcasing him attending the birthday party for George Floyd's daughter and performing at the Grammys in front of a replica of the Wendy's where Rayshard Brooks was killed by police.
"With my music, I want to show people what's going on in our world," the rapper says in the documentary.