If you didn't snag one of the 15,000 OutKast bobbleheads from the Braves' giveaway night on Thursday, you might want to start up that side hustle. The instantly iconic bobblehead—featuring Big Boi and André 3000 sitting in a red Cadillac, decked out in custom Braves jerseys and caps—is currently going for high prices on eBay. I'm not just talking about aspirational sellers listing one for the absurd price of $600, $900, or even $1,000 (though those are out there); bids on actual auctions, as of Friday afternoon, have been in $200-$225 range. Considering that a GA ticket would have run you about $25, that's some serious profit.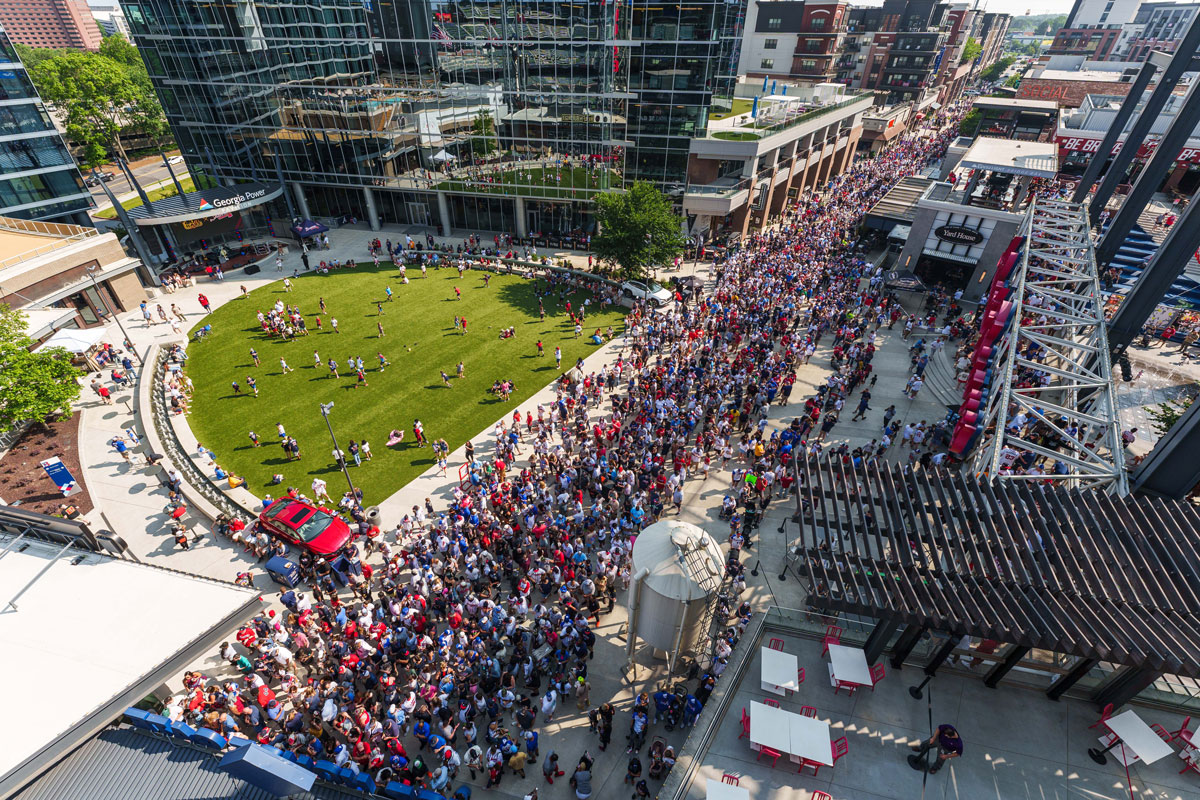 But 800 percent markup aside, this bobblehead was no easy trinket to snag. As photos from last night's game can attest, the demand far outpaced the supply. I'm a sucker for bobblehead giveaways, so I've stood in my share of lines at Truist Park and Turner Field for classics such as "Chipper Rescues Freddie," "Inciarte at the Wall," and the two-part interconnecting "Albies/Acuña High Five" set. Most of the time, as long as you're in line once the gates open, a bobblehead is yours. For OutKast night, I arrived at the 3rd base gate a solid 30 minutes earlier than I normally would for a bobblehead. Some of the longest lines I've ever encountered at the ballpark blocked every gate and bled into each other, making it difficult to figure out which had the best chance for success.
With an announced attendance of 43,216 against the Philadelphia Phillies—a virtual sell-out and the third-highest in the park's history—roughly only one out of three fans secured a bobblehead that night. As I waited in line, for the first time ever, I texted my wife, "Um…we might not be getting this."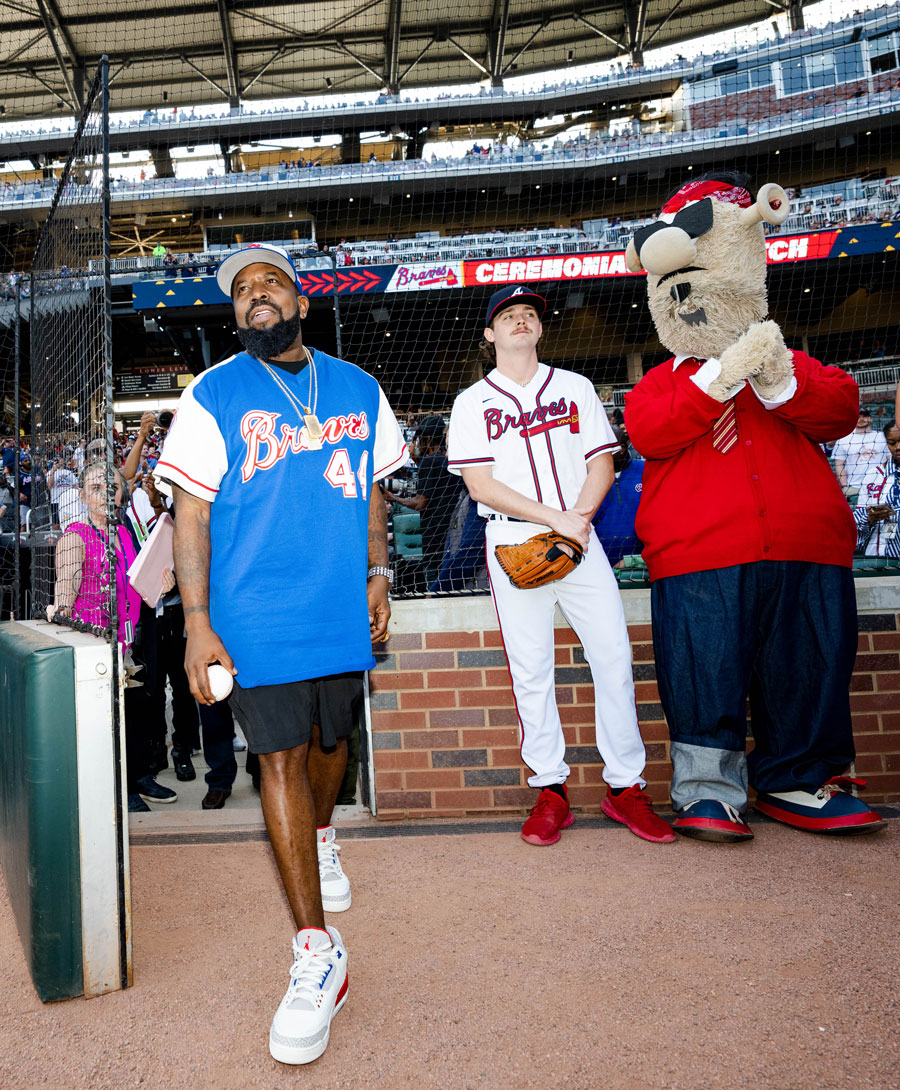 I got lucky, but even for fans who missed out on the bobblehead, OutKast night was a grand slam. In the Battery, the pop-up ATLiens Diner served up food mentioned in various OutKast songs—fried fish and grits from "ATLiens," patty melts from "So Fresh, So Clean," yams (with extra syrup) from "SpottieOttieDopaliscious," and even strawberry lemonade and popcorn shrimp from "We Luv Deez Hoez." An OutKast cover band played hits in the Battery, and Big Boi threw out the first pitch sporting a Hank Aaron jersey. During the game, Braves organist Matthew Kaminski peppered the usual fanfare with iconic OutKast hits, and Blooper dressed as André 3000 from the "Roses" music video.
The game, perhaps fueled by the enormous crowd or the desire for revenge after last year's playoffs elimination against the Phillies, was a masterclass in ballistic physics. Austin Riley hit two 455+ feet homers with Marcell Ozuna also going deep. The game was back and forth until the bottom of the 8th inning, when the Braves opened up a three-run lead to close things out with a final score of 8-5. It truly was a near-perfect night for Braves fans. The only thing missing was André 3000—and several thousand more bobbleheads.