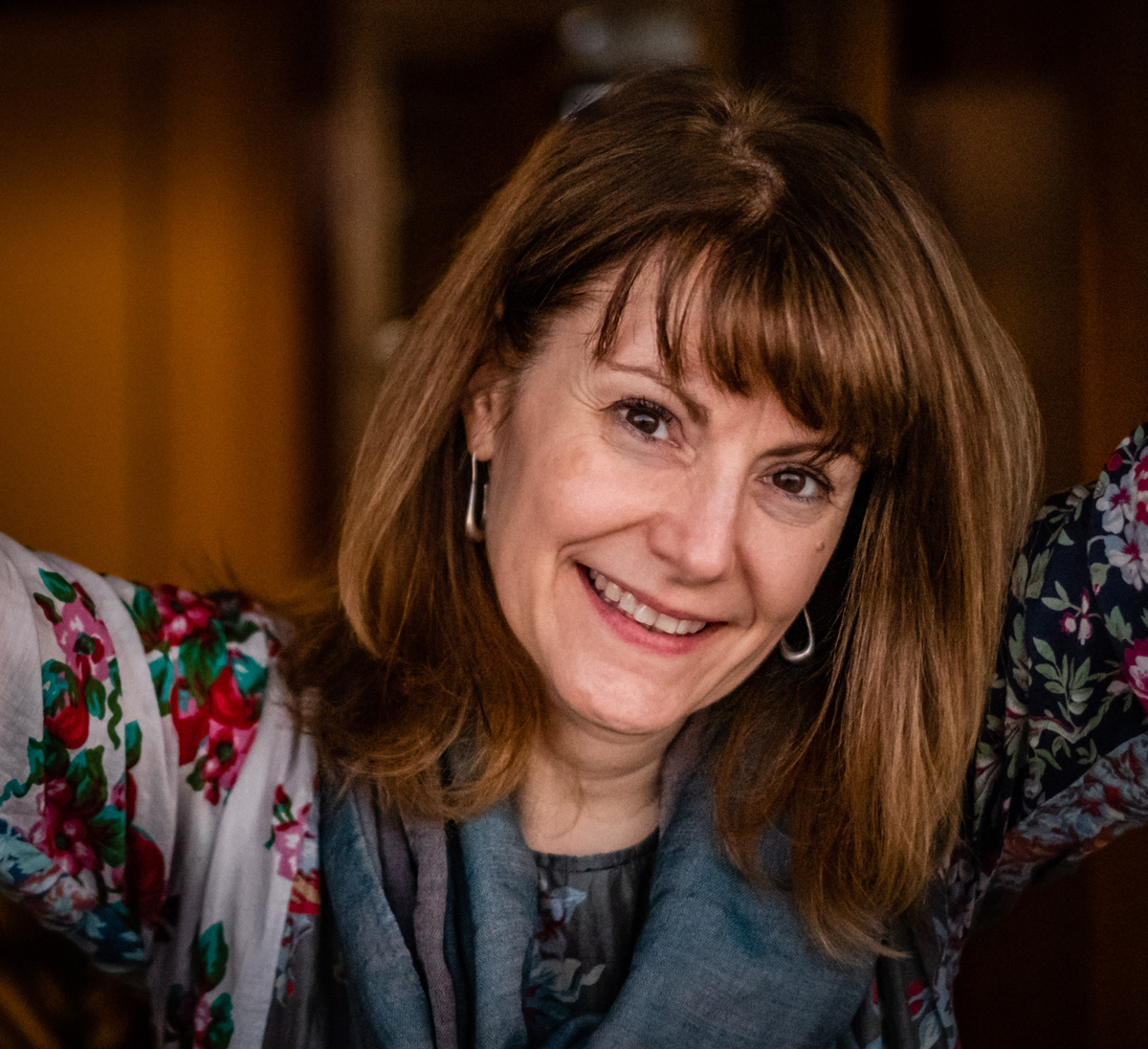 The phrase "scattered, smothered, and covered" has a certain poetic ring, so it's fitting that Waffle House has its own poet laureate. Georgia Tech poetry professor Karen Head is the first to lay claim to that title. We caught up with the recently anointed scribe in advance of her appearance at this weekend's Decatur Book Festival:
How did you become Waffle House Poet Laureate?
Georgia Tech and Waffle House are very firmly connected. All of the heads of Waffle House have been Georgia Tech graduates. The current CEO Walt Ehmer is a Georgia Tech graduate, and the former CEO Bert Thornton was a Tech graduate. Bert and I got to know each other through some alumni events. We talked about Georgia Tech's guaranteed admission for any valedictorian or salutatorian in the state. The first year it was offered, there were 37 counties that did not send a single application. Many students just don't have any examples of someone who has gone to college in their lives. I didn't. I'm a first-gen college student, Neither of my parents graduated high school. I told Bert I wanted to go out to the most rural schools in the most far-flung counties and talk about arts and poetry. I wanted the students to hear my story about going to college. Bert suggested I write up a proposal for the foundation. I asked for a modest grant to cover travel to 12 schools and a poetry competition, which would pay the winner's tuition to the state's online college core program. They agreed to fund my idea and mailed me a Waffle House nametag with an official title, Waffle House Poet Laureate. The idea of it has just sort of caught on. People want to tell me their own Waffle House stories. It's been fascinating.
I take it you're a big fan of the restaurants?
Having grown up in a military family, moving around so much, Waffle House has always represented a sense of home for me. When I was getting my PhD in Nebraska, the closest Waffle House was in St. Joseph, Missouri. When I got stuck on my dissertation or just started feeling homesick, I would get in my car and drive the two hours down to St. Joe's. I would eat, and then turn around and drive back. It would take the better part of a day, but it was just a healthy release. I just like good, solid, reliable food. I don't really eat waffles. It's all about the hash browns for me. And when they're always open, it's something you can count on. One of my poems is called "Always Open." It's about that drive from Kansas City. [Read the poem below.]
Do you ever write poetry at the Waffle House?
I have. I don't tend to do it as much anymore. Now that I'm in my 50s, I'm much more easily distracted. But, occasionally, you'll see me at 1885 (I now refer to Waffle Houses by their number; 1885 is the Georgia Tech Waffle House) working in the morning.
How is a Waffle House like a poem?
I think the connection I would make—and a connection I try to make for students—is that poetry is a made thing. If you can understand something that's made, you can understand poetry. In that sense, hash browns are a made thing. You can mix it up in different ways: scattered, smothered, covered, chunked. There is a language around it, and once you learn the language it makes sense. That's really no different than learning the language of a sonnet. Once you learn the rules and understand how it's put together, then every sonnet you read after that is going to be easier for you to understand. It's a matter of breaking down the pieces and understanding how it's made.
Favorite order?
I have the cheese and egg plate, raisin toast, skip the grits, hash browns, scattered, smothered, capped, diced, bacon extra well.
Karen Head will read from her new poetry collection Lost on Purpose at the Decatur Book Festival on August 31 at 1:30 pm on the Local Poetry Stage at Ammazza, 314 East Howard Ave, Decatur.

Always Open
In the dream, I'm back on the road
driving south from Lincoln, NE
toward Kansas City, windows half way
down, Midwest winter air smacking me
awake, reminding me to breathe.
I'm suffering.
Homesickness is the story
I tell, but I know there's more to it,
this loneliness, these too fast
heartbeats, this need to escape.
Just outside St. Joe, traffic
from the KC airport roars
overhead, and just off the exit
I see it, glowing warm yellow
in the darkness, so I pull in.
This is no photoshopped Hopper
Nighthawks. No, this is home,
always open, always there
waiting for me past any curfew.
I shake snow from my hair,
find the place empty, except for
one counter stool, which begins
to spin and Bourdain tells me to
join him, so I do because
I've got nowhere else to be.
I shout, "Scattered, smothered,
covered, diced, and capped,"
and laughter erupts. Now the place
is full of people I couldn't save.
We are all eating pecan waffles,
telling each other stories, and I say,
"Someday, maybe, I'll find a way to be happy,"
and Bourdain says, "Don't you have
somewhere you should be?"
The faint sound of the airplanes
begins to amplify, everything begins to shake.
I dive down, cover my ears,
shut my eyes to the looming shadows—
startled, I find myself back in Atlanta,
you are snoring again,
and, for once, for always, this makes me happy.
Interview has been edited for length and clarity. Poem reproduced with permission of the author.