Jimmy Buffett's kid sister sits atop a growing culinary empire, one she didn't begin to build until she was forty-six. But Lucy Buffett doesn't want you to visit her restaurants in Alabama, Florida, and South Carolina because you know all the words to "Margaritaville." She doesn't expect you to pick up her cookbooks because you read about her in People or because she has a famous last name. If two decades as a restaurateur have taught her anything, it's that she has to earn each and every patron. And if the winding road of her life has taught her anything else, it's that she is always capable of rising to meet a challenge.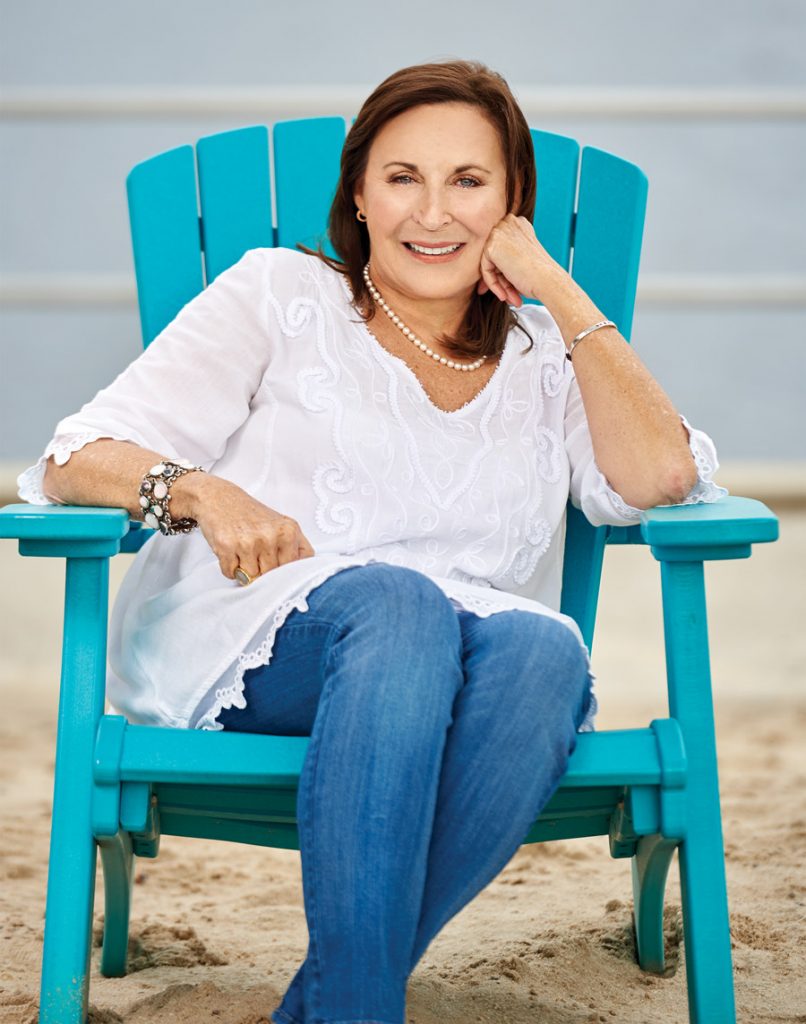 "Being Jimmy Buffett's sister is not at all the most interesting thing about me," Lucy Buffett says, leveling her blue gaze. Neither is the fact that she's the CEO of LuLu's, a sprawling restaurant-cum-tourist destination with three locations in as many states. Or that she's written two wildly popular cookbooks. Or that she's created and trademarked her own beer and Bloody Mary mix, for Pete's sake. These are the things interviewers typically want to talk about, and she's happy to oblige. ("Oh honey, I love to talk.") But to Lucy Buffett, what's really interesting is the stuff most people don't know about (or know about but don't bring up): the teenage pregnancies, the gypsy adulthood, the stint in rehab. The loss and recovery of her sense of self. "Every proper Southern family has one crazy person," she says, breaking into a smile. "That was always me."
Lucy Anne Buffett was born on October 10, 1953, at Allen Memorial in Mobile, Alabama. Known by her family as LuLu, she was the third child of James "JD" and Mary "Peets" Buffett, faithful Catholics who worked at the local shipyard. Her brother Jimmy, whom she called Bubba, was seven years her senior. Her sister Laurie—or LaLa—was two years younger than him. They lived in a redbrick tract house that looked like every other house on their street in Mobile. They had three bedrooms, one bathroom, and no air conditioning. They were latchkey kids. "I wanted to be wherever my brother and sister were," Lucy says. "I was always running after them."
Laurie, according to Lucy, was the overachieving beauty queen, the one who never failed to make her parents proud. Jimmy? "He was kind of dorky." Lucy felt pegged as the oversensitive one, especially when she was excluded from what her older siblings were doing. "Being so much younger, I was kind of by myself."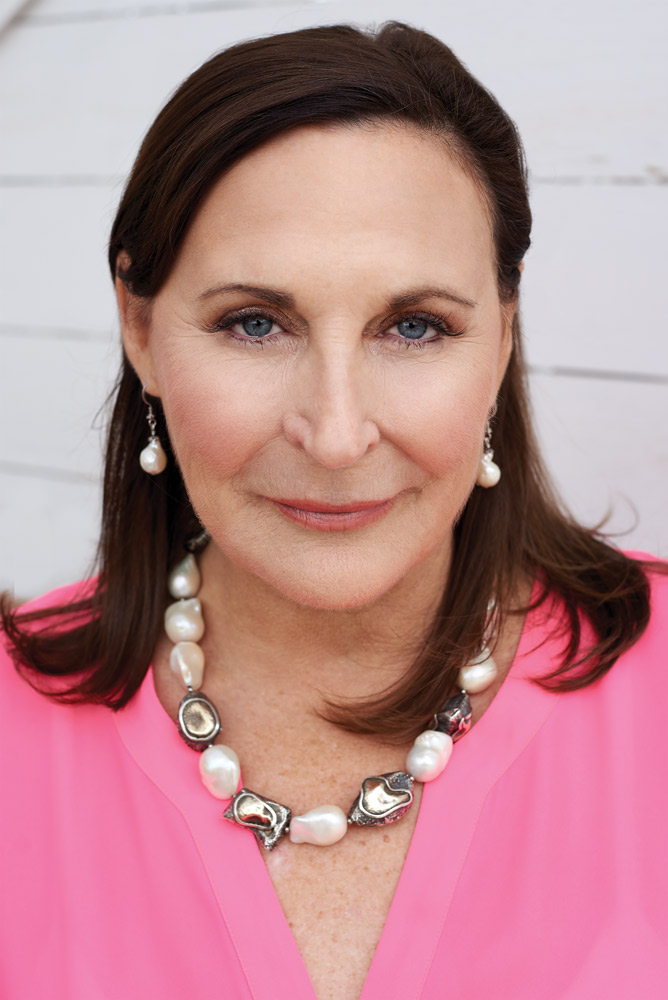 The Buffett children spent summers with their grandparents, and that's where Lucy learned that cooking could be both a calling and a language of love. Her paternal grandmother, who was raised in a boardinghouse before she married a shipping captain, spent most of her waking hours in the kitchen of their Pascagoula, Mississippi, home. On Fridays, she simmered enough seafood gumbo to last the weekend; Sundays, her kitchen table was crammed with plates of fried chicken, mashed potatoes, rice and gravy, green beans, and at least three kinds of desserts. Jimmy might have been the son of a son of a sailor, but Lucy was the daughter of the son of a cook.
Life in those days had its ups and downs. Lucy's parents worked long hours to pay for their children's Catholic educations. They did their best, but they were often tired. And it fell to Jimmy and Laurie to take their baby sister to and fro—Jimmy more so than Laurie, as he and Lucy didn't squabble. But by the time Lucy was thirteen, only she was still living under her parents' roof. There was no one to keep an eye on her.
"Oh, Mama," Lucy says, looking up at the ceiling. "I became pretty wild and rebellious. I think I wanted attention." She stayed out late, drank things, tried things. Got suspended for skipping school. And then, at seventeen, she became pregnant. She had already been accepted at Auburn University, but she wasn't allowed to finish her senior year at her Catholic high school. Neither was her boyfriend, who had been captain of the football team. The two of them altered her birth date on her driver's license so she'd appear to be eighteen, drove across the state line to a notoriously permissive courthouse in Bainbridge, Georgia, and wed. Weeks later, Peets Buffett had her daughter's marriage blessed by the archbishop.
Lucy's daughter Mara was born in July 1971. Ten and a half months later, another daughter, Melanie, arrived. Lucy was an eighteen-year-old wife and mother of two trying to keep house while her husband worked at the same shipyard as her parents. She wanted to do as her grandmother had done and prepare elaborate meals for her family; problem was, she'd never been taught how. So she cracked open the Mobile Junior League cookbook, Jubilee!, and decided to make the first thing that caught her eye: chocolate pound cake. "'Cause that's practical," she laughs. But you know what? It was really good. "I found I loved the instant gratification of creating something," Lucy says.
Thus began Lucy's adventures in gastronomy, which accompanied her through the many twists and turns to come. "Every passage of my life," Lucy writes in her second cookbook, Gumbo Love, "has been marked by food." Indeed, after her divorce in 1974, Lucy and her daughters traveled south to Key West, where Jimmy—by then a popular musician—introduced them to gourmet fare at places like Le Mistral. Her food explorations took a sharp turn when she and her girls relocated to New Orleans in the late seventies and became, in her words, "upwardly mobile yuppies." Lucy married a man who liked to entertain, and together they threw big parties where people gushed about Lucy's gumbo (recipe here).
But despite the accolades, Lucy was restless and, at times, depressed. She could never quite settle into her life, couldn't find her place. When her second marriage ended in the early eighties, she decided to see a therapist. "I knew I needed to look inside instead of blaming other people," she says. She began a daily meditation practice. She started a gratitude journal. She spent more time in the kitchen, cooking her way through the pain.
In 1986, after three years of soul searching, she got a call from Jimmy. His buddy Harrison Ford was shooting The Mosquito Coast in Belize for three weeks and living on a fantail motor yacht called Mariner III. The A-list star and his wife loved all the crewmembers—except the chef. "Jimmy said he'd told them about me and my cooking. Would I want to stay on their yacht and cook for them?" Lucy recalls.
It wasn't a tough question. Lucy wowed Ford, and the owners of the Mariner III quickly hired her to cook for the corporate clients who chartered their boat. Lucy spent most of the ensuing two years working on the yacht, honing her skills and listening to celebrities talk about a land of endless possibilities called Los Angeles. When she was at last ready to disembark from boat life, she thought she might like to move to L.A. herself. In 1989, she did.
Lucy drove her Nissan Maxima cross-country to Southern California, where Jimmy helped her land a job as a production assistant on an ABC movie-of-the-week set. After that gig ended, she began writing screenplays, moonlighting as a caterer to make ends meet. She also spent a few years as an assistant to Steven Seagal, who she describes in two carefully chosen words: "Quite. Interesting."
Lucy might have stayed in L.A. forever, or zipped over to the Caribbean to cook on a yacht, or done whatever her free-spirited heart told her to do next, but in 1998, she got a call that changed her life. Her mother had suffered a stroke, and her father, who had Alzheimer's, was unable to care for her. Within weeks, Lucy had moved back to Alabama. Forty-five, with grown daughters and a zigzag resume, she had no idea what lay ahead. She just knew it was time to go home.
Lulu's flagship location in Gulf Shores, Alabama, seats 450 people. Occupying twenty acres along the Intracoastal Waterway, the seven-building compound is painted aquamarine, canary yellow, and bubblegum pink. There's a sprawling beach with volleyball nets, pails, and shovels; a three-story ropes course; face painting and hair braiding stations; a large arcade; and a stage where bands play live music nightly. Patrons often wait two hours for a table, where they order crabmeat nachos or a bowl of Lucy's gumbo.
"Two hours, can you believe it?" Lucy says, her eyes wide. "It's so incredible to me."
Perhaps that's because when she opened the restaurant's first incarnation in 1999, her goal was simply to survive. Lucy had convinced Jimmy and one of his business partners to invest a combined $50,000 to help her open LuLu's Sunset Grille on Weeks Bay, a popular fishing spot near Fairhope, Alabama. In return, the two men would receive twenty percent of the restaurant's profits—should it make any. Part bait shop, part burger shack, LuLu's had six tables and one bathroom. Lucy was the hostess, server, cook, dishwasher, janitor, and office manager. Using a hand-me-down cast iron skillet to make a roux, she'd whip up five-gallon batches of the gumbo that eventually became her signature.
Over the next few years, word of Jimmy Buffett's kid sister's cooking began to spread. "We developed a really loyal following," Lucy says. She added tables to accommodate more guests and brought in a truckload of sand so kids could play while their parents relaxed. She inched closer and closer to being in the black.
But as her professional life began to soar, her personal one suffered a tremendous blow. In the spring of 2003, JD Buffett passed away; four months later, so did Peets. "I was just heartbroken," Lucy says. "It was so, so difficult."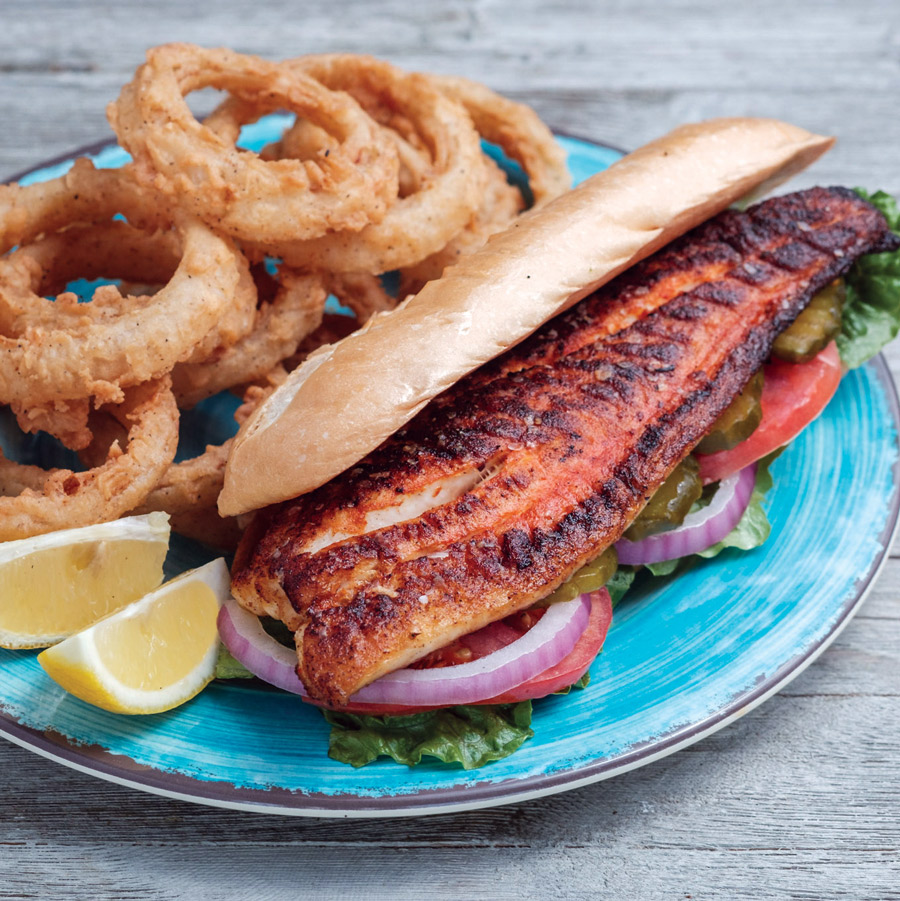 She leaned on the inner strength she'd worked so hard to hone, as well as her boyfriend Mac McAleer, a retired Krispy Kreme executive. The two had met when he had dinner at LuLu's, and he spent months convincing her to break away from the restaurant long enough to go on a date with him. ("He was very persistent," Lucy says with a smile.) Mac loved her wild-child energy, and he also saw the potential of the business she was building. When Lucy's lease on Weeks Bay expired in 2003, it was Mac who convinced her to open a location in Gulf Shores instead. A much, much larger location.
"Three hundred seats? Are you kidding me?" Lucy recalls saying. "But one thing I firmly believe is you can't be afraid of big. I didn't want to limit how big LuLu's could become."
On opening day of the new location—Fat Tuesday 2004—more than 1,000 people lined up at the door. There was just one problem: The new chef Lucy had hired to take over the daily cooking didn't show.
"Suddenly, I found myself cooking on a line—and I'd never worked in anything but a tiny bait-shop kitchen!" Lucy says. "The chef had changed the menu, and I didn't know how to cook his recipes. So we threw all the new menus out and made photocopies of the ones from the old restaurant. And it was the best thing that could have happened."
The Gulf Shores location was a runaway hit, earning write-ups in People and Coastal Living and spawning Lucy's first cookbook, Crazy Sista Cooking. But LuLu's Cinderella story wasn't without its stroke-of-midnight moments. In 2010, the BP oil spill sent the restaurant's profits spiraling six figures. (Sales rebounded the following year.) LuLu's spinoff Gulf Shores eatery, Lucy B Goode, went under after two years. And the restaurant's locations in Destin and North Myrtle Beach, while both seeing steady increases, didn't bolt out of the gate like the one in Gulf Shores.
"But overall, it's all been successful beyond what I could have possibly envisioned," Lucy says. "I never dreamed I'd have 600 employees who I'd be providing with things like health insurance and 401(k)s."
Last year, Lucy bought out Jimmy and his business partner, making her the sole owner of LuLu's. When little sister handed big brother the payment for his share of the three-restaurant enterprise, his eyes grew wide. "Wow," he said, then shook his head, chuckling. "I wish Mama could see the size of this check."
Lucy Buffett has a happy place. It's the kitchen in her home in Key West, Florida. She likes to make gumbo there while her Yorkie, D'lila June, hovers by her feet. "It's my sweet safe haven," she says. "And cooking is still one of my life's greatest joys." She and Mac split their time between residences in Key West and Perdido Key in northwest Florida, but it's the former where she feels most at ease. "I remember driving from Miami to Key West for the first time when I was twenty," she says. "I'd never seen water like it in my life. It changed me forever—it's what I always want to get back to."
She doesn't drink anymore. She quit ten years ago, when she says she realized she might lose everything it had taken her a lifetime to build. She went to rehab, where her vocation and name association quickly landed her the superlative "Least Likely to Succeed at Sobriety." But a decade later, she's still on the wagon.
She sees Jimmy and Laurie in the summers, when the three migrate to their respective homes in South Florida. Laurie, who is married to the novelist Thomas McGuane, is a champion horse trainer. Jimmy just launched a branded active-adult community in Daytona Beach and continues to tour the globe. And Lucy says she can't imagine retiring. "We're all very Type-A personalities," Lucy says. "There's a drive in us to keep moving."
She's figured out a few tools that help tame what she calls her "monkey brain." One is visiting the people she loves, most especially her twin eight-year-old grandchildren in Fairhope. She paints when she can. She journals a lot. She also keeps a running gratitude list—even for the hard stuff.
"Mine hasn't necessarily been an easy road or one that always makes sense," Lucy says. "But it's all been a reflection of who I was at the time."
She pauses and lets out a laugh. "At least it's made me interesting."
This article appears in the Spring/Summer 2019 issue of Southbound.