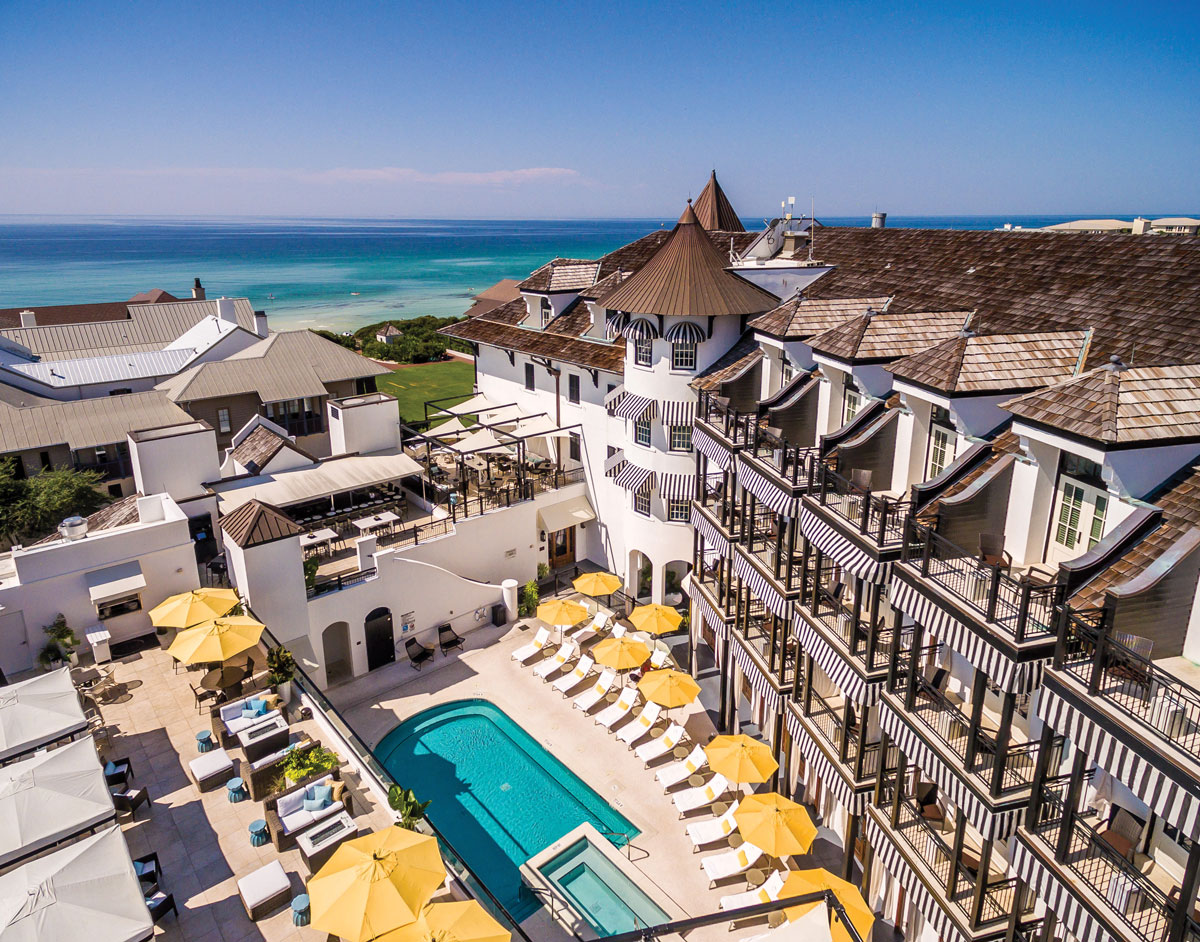 It's not that I don't like children. I actually have two of them, ages 11 and 13. It's just that when I'm vacationing without my kids, I'm not a huge fan of other people's children. And I totally understand if fellow adults feel likewise about my brood.
Recently, my husband and I dropped our kiddos with their grandmother and set off by ourselves for Florida's highway 30A—a series of 12 beachside neighborhoods along the 24-mile South Walton County road. We had planned our trip's timing carefully: During March and April, the area is overrun by spring-breaking families from all over the South. Trying to drive down 30A without hitting one of the bazillion bike-riding tweens is like playing a high-stakes game of Frogger. The best times for a grown-up "spring break" here are late winter (when we went) or May—especially May 19–20 this year, when the Alys Beach neighborhood hosts its spectacular Digital Graffiti projection-arts festival.
We opted to stay at the Pearl in Rosemary Beach, a Dutch West Indies–inspired neighborhood on 30A's eastern end. While the AAA Four Diamond hotel allows children, the pool and rooftop bar are for adults only. Its 55 rooms were recently redecorated with new furnishings, window treatments, and area rugs accentuated with pops of blue and coral. Shaded by striped awnings, their balconies are perfect for that time-honored beachside activity: people-watching. For us, the setup at the Pearl was perfect. Instead of circling in our car for that rare Rosemary Beach parking space, we just tossed our keys to the hotel's valet. And when we were ready to go to the beach, we didn't have to load up with chairs, towels, and an umbrella; we just strolled down the boardwalk and let a teenager scramble to create a complimentary beach setup for us. (Teens working while adults relax? What a paradox!)
After reading-napping-reading with our toes in the sand, we did what moms and dads do when they're not with their kids: We drank. We made friends with Sire Negri, a mixologist at the Havana Beach Bar & Grill (also AAA Four Diamond) inside the Pearl. He shook up a smoky old-fashioned for my husband (yes, it arrived wafting with smoke) and a Sunny Bunch for me—a tartly sweet blend of gin, grapefruit vodka, and citrus, garnished with a grapefruit rind. We also walked up cobblestone Main Street to Pescado to watch the sunset from the 18-and-up rooftop bar. As I sipped a glass of prosecco and watched the sky turn deep orange above the Dutch-style rooftops, it felt like carpools, lunchboxes, and grocery lists were a faint memory.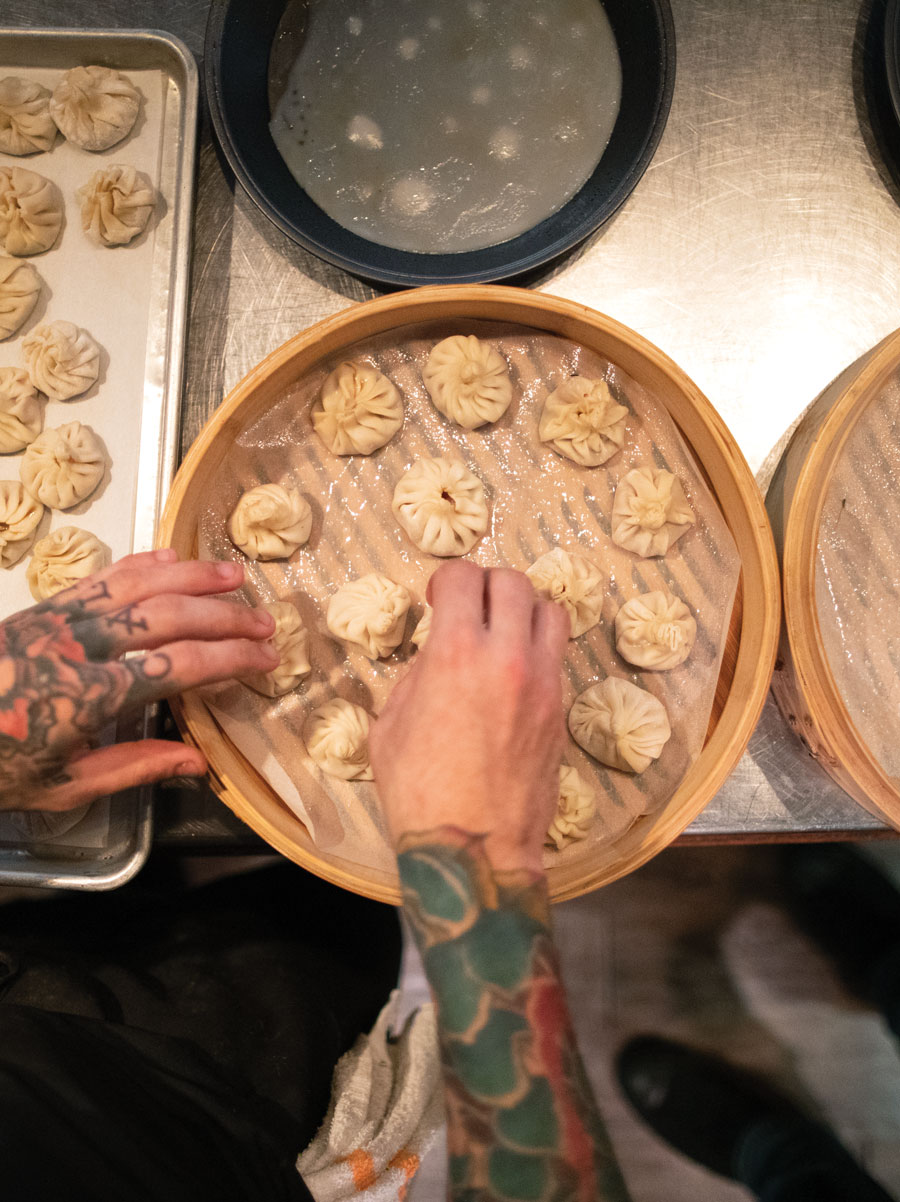 For dinner, we went to Roux 30A. Tucked into a nondescript office park in Grayton Beach, it's easily one of the area's best-kept secrets—and the sort of place we would never take our kids. For one thing, the adventurous six-course tasting menu showcases specialty items like bobwhite quail glazed with chili flakes and served over local grits. Second, dinner here is fun but long, full of dramatic presentations and lively conversations with other tables. My son would've been begging for chicken fingers, while my daughter would've wondered, loudly, how grown-ups can possibly take three hours to eat a meal.
The next day, we decided to pedal off some of those six courses on the hotel's complimentary beach bikes. We headed west from Rosemary Beach to Watersound, where we browsed the galleries and boutiques of the Big Chill (a shopping-dining-entertainment complex formerly known as the Hub). Fun stops were OKO Lifestyle, owned by a pair of local sisters, which sells clothing made by fair-trade artisans, and Sugar Wave—a sweets shop, where we picked up a few treats to take home. From there, we biked to Deer Lake State Park, one of six state parks and forests in South Walton. Rarely crowded—even during high season—it's home to a picturesque quarter-mile boardwalk leading over the dunes to the Gulf.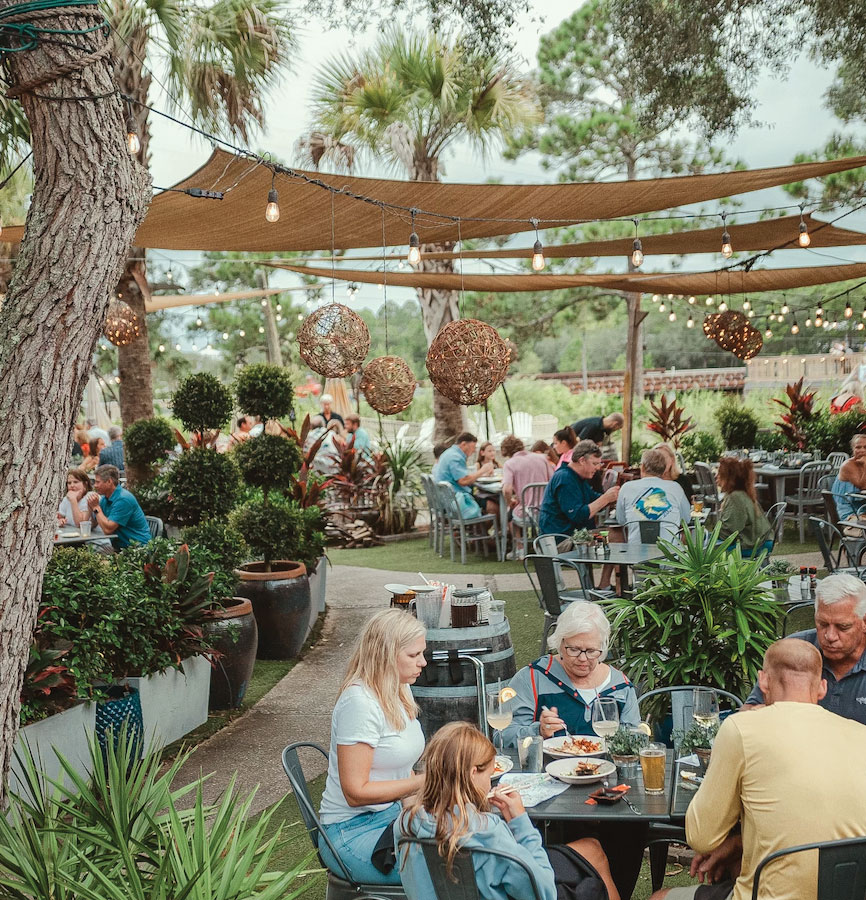 At this point we were famished, so we continued on to Old Florida Fish House in Seagrove. The restaurant, an institution since 2005, is known for its live music and views of East Lake—one of 15 coastal lakes in the 30A area. After feasting on po' boys, we returned our bikes to the hotel and spent the rest of the afternoon exploring the area by car. We stopped at a few galleries (including talented sculptural painter Justin Gaffrey's namesake one in Blue Mountain Beach) and checked out the private Camp Creek Golf Course in Watersound, where Camp Creek Inn will open this summer. It's already generating quite a buzz, as it will include two restaurants, a golf academy, and the largest wellness and fitness facility in the area. Also scheduled to debut in March: the more affordable Lodge 30A in Seagrove, adjacent to the new mixed-use Greenway Station development—where my favorite Atlanta lunch spot, Souper Jenny, will open its first 30A outpost.
That night we had dinner at the Citizen, a glamorous Alys Beach hot spot, which can have an hours-long wait for a table during high season. The restaurant's exterior is similar to the neighborhood's streamlined Bermudan aesthetic (both were designed by the same firm, Khoury Vogt Architects), but the interior's coffered ceilings, marble bars, and blue accent walls give it sexy, date-night appeal. We ordered the whipped-feta appetizer, wood-grilled swordfish, and—just for kicks—the pork schnitzel. You wouldn't expect to see the deep-fried German dish on a so-called coastal tavern's menu, but in 30A, there's always a willingness to do things a bit differently. My husband and I clinked our wineglasses. Tomorrow, we would return to our children, tell them we'd missed them on our grown-up spring break, and it would be true. But for one more night, it was just us.
This article appears in our March 2023 issue.