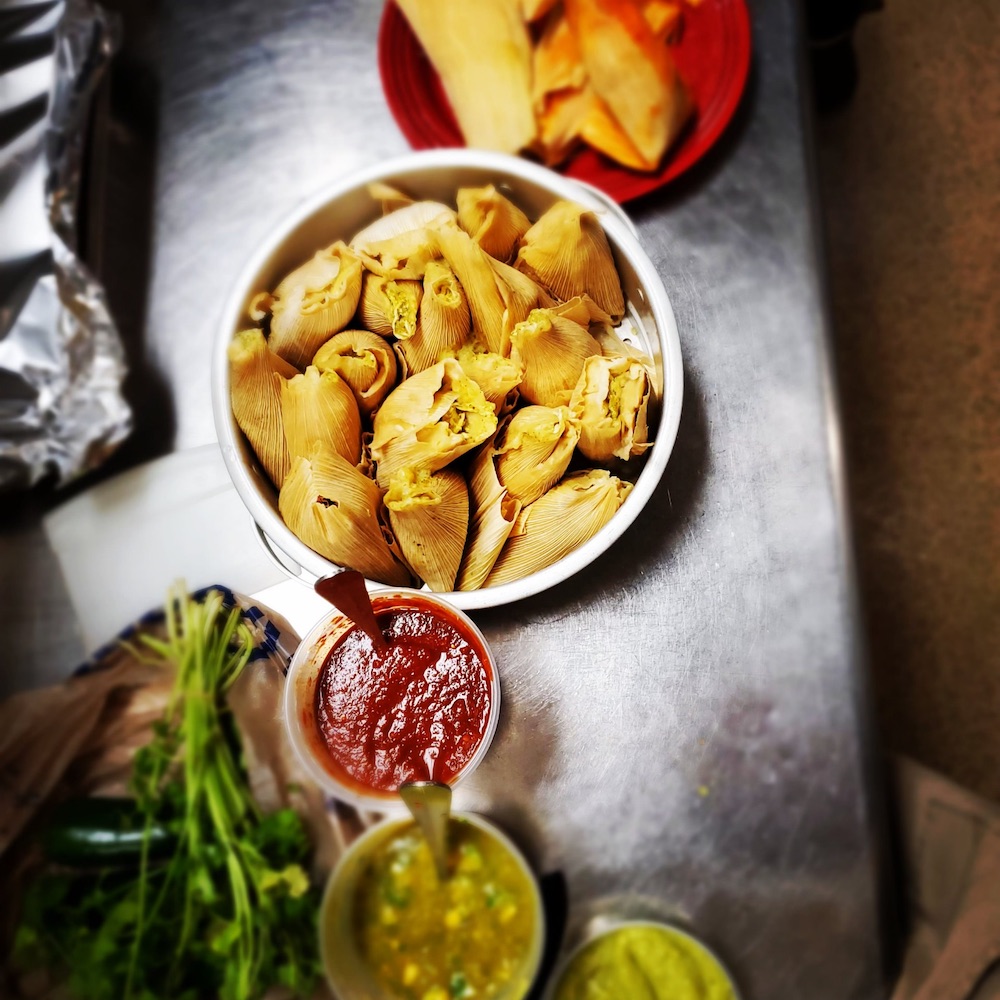 Brothers Dan and Ryan Pernice, founders of Table & Main and Osteria Mattone, and co-founders of Coalition Food and Beverage, are opening a Spanish tapas and tacos restaurant called Casa Robles. Slated to start serving in Roswell in the spring, it will highlight items with Latin American influences, such as pupusas and tamales.
Laura Orellana, currently executive sous chef at Osteria Mattone, will lead the kitchen, bringing influences from her El Salvadorian roots and Spanish training. The menu will be a mix of small plates and tacos, but this won't be a chips-and-queso-type place. Orellana is making the tortillas inhouse and topping them with both traditional meats like al pastor, carne asada, conchinita pibil (Yucatan-style pork) and chicken tinga, as well as contemporary adaptations such as duck confit. Tapas will include her take on albondigas and seared prawns in garlic sauce.
"What people like about our restaurants is the food is really good and it's not super fancy," Ryan Pernice says. "Tapas is often a little higher end. We like the interplay between tacos and tapas that allows us to be both."
Likewise, Daniel Pernice, a certified sommelier, is designing a beverage program that complements both styles of food. There will be robust, affordable, boutique wines from Spain, Portugal, and South America, as well as innovative cocktails using a variety of spirits. Of course, there will be at least one margarita and sangria on the menu.
"Director of operations Nicholas Hassiotis will help us broaden the cocktail side of it," Ryan Pernice says. "It will not be a mezcal and tequila bar, but we will definitely include them on the menu."
Similar in size to Table & Main, Casa Robles will seat 56 people in the dining room, 16 at the bar, and 32 on a covered patio. Formerly home to the Whiskey Project and Oak Street Café, Casa Robles will feature a 30-foot by 9-foot mural conveying "magical surrealism," and a "fun sense of whimsy" inspired by the artists and architects of Spain and South America, Pernice says. "It will be a sexy spot—darker with a lounge theme—Mad Men meets Gaudi."
Orellana's desserts will be sexy, too. The list includes a corn cake with a sweet corn sauce, caramel popcorn, and corn ice cream called maiz de texturas, orange caramel flan with whipped cream and candied orange, and a Spanish almond cake with an almond tuile cookie and passionfruit sorbet called torta de Santiago.
She's been waiting a long time to work on a concept like Casa Robles—her final project at culinary school was a tapas menu with South American influences.