The pandemic has changed the way we dine, perhaps indefinitely. While the notion of a shoulder-to-shoulder omakase meal at a sushi counter is certainly a less safe dining option right now, people still crave sushi—and it's not something most can easily whip up at home. But Atlanta's sushi chefs have accepted the takeout challenge and are serving rolls to-go alongside elegant omakase meals. Here are a few of our favorites, from both newcomers and classic Atlanta restaurants:
Mujō Atlanta
Mujō is a pop-up collaboration between Federico Castellucci (of the Iberian Pig, Cooks & Soldiers, Recess, and more) and chef J. Trent Harris, a Kentucky native who most recently worked as the executive sous chef at NYC sushi hotspot Shuko. Harris also worked at Sushi Ginza Onodera in Tokyo and New York City, where he worked alongside Master Sushi Chef Masaki Saito. Mujō serves modern Edomae sushi and small plates, which means some fish is aged and cured to add complexity. The bamboo packaging and attention to detail, such as the tiny squeeze-bottle of soy sauce and matching matchbox-sized sauce dish that comes packaged with your order, are exceptional. It manages to feel bespoke and also ensure the omakase meal makes it home without losing quality. A curated selection of sakes, wines, and beers is also available for an add-on to make it a fantastic night.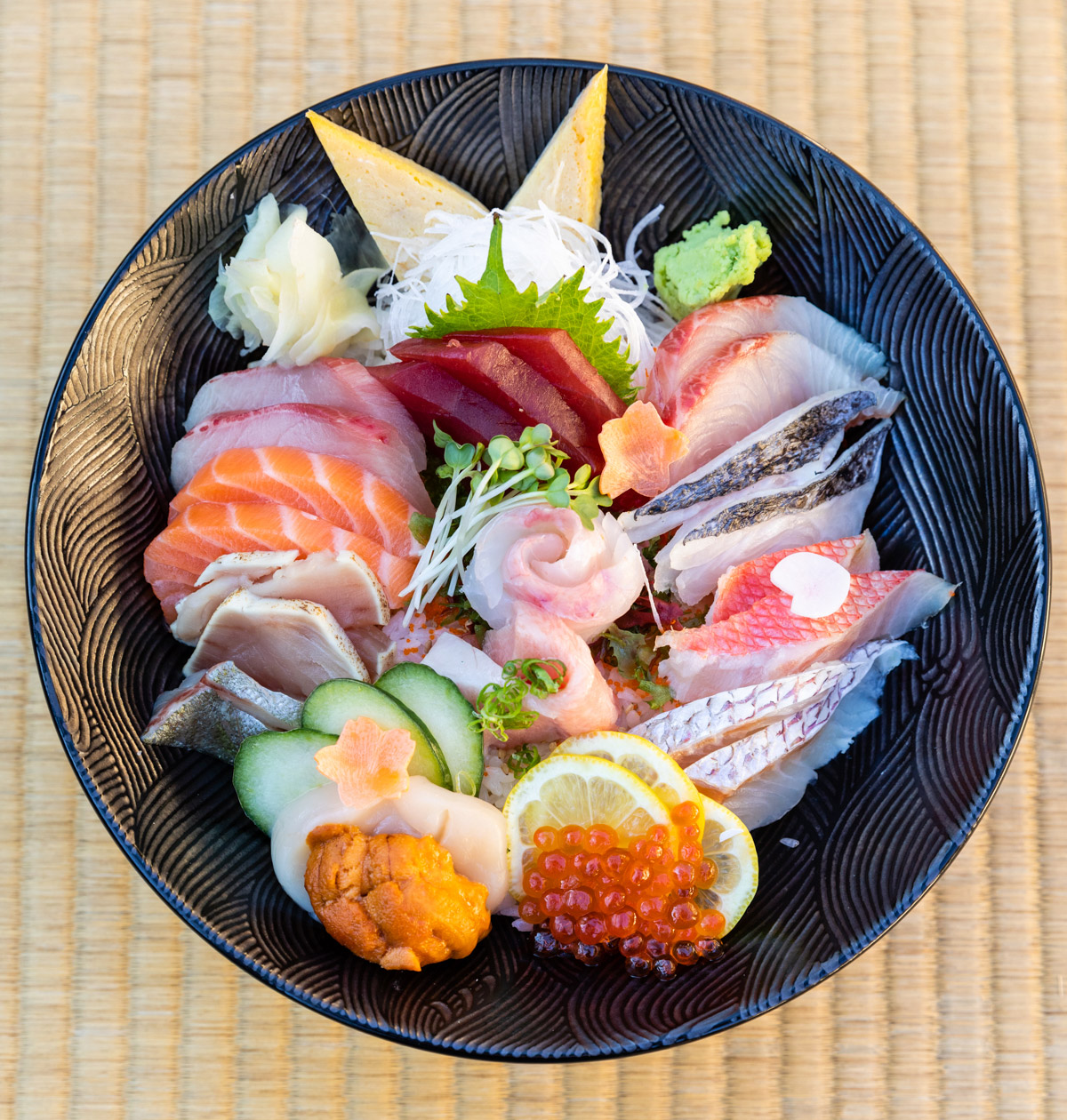 Nakato
This family-run Cheshire Bridge restaurant has been open since 1972 and now, using an online portal, you can order things like gloves, masks, or wine from their online marketplace, in addition to any Japanese food your heart is craving. Nakato offers specials based on seasonality or in celebration of several Japanese holidays, and their sushi is always fresh. The restaurant also offers family-style hibachi meals and grill-at-home skewer kits. Owner Sachi Nakato writes personalized thank you notes that she attaches to all takeout orders, which also include a QR code for people to donate to Nakato's employee relief fund.
Sushi Hayakawa
All of Chef Hayakawa's takeout meal are packaged in a portable bunch of boxes to make sure each piece stays as pristine as the chef made it. Takeout options include a Chirashi-don (raw fish arranged over a large bowl of rice) or a dinner bento with items that changes weekly. Hayakawa also sometimes offers specials, such as unagi donburi (grilled freshwater eel over rice). Every Tuesday, Hayakawa delivers a family-style meal to the emergency room nurses and doctors at Emory University Hospital. If you want to help this effort, you can add five dollars to your order. The restaurant is also open for in-person seasonal omakase and prepaid reservations for parties of up to two people.
Send Sushi
Georgia natives Ron Cheng and Gusan Jang initially started Send Sushi as a once a month, private pop-up omakase meal that showcased Jang's skills from his time at Nakazawa Sushi and Eleven Madison Park. When the pandemic hit, the concept morphed into an omakase delivery service. All meals come with miso soup, and there are often add-ons like fresh uni, depending on what Jang gets flown in from around the world. Send is still new and finding its footing with keeping the orders cool during summer months. You can find more information on ordering and securing a spot (they go fast) via Tock.
Umi
This Buckhead sushi hotspot was one of the first to pivot into curbside delivery takeout. While it was a brand new endeavor for the restaurant, owner Farshid Arshid ensured that the packaging and branding was consistent with Umi's sleek style. You can now order most of their menu, including the spicy tuna crispy rice and a chef's choice of nigiri, for curbside pickup, along with wine, sake, and picture-perfect desserts. They are now open for dine-in reservations and in the process of building additional outdoor seating.