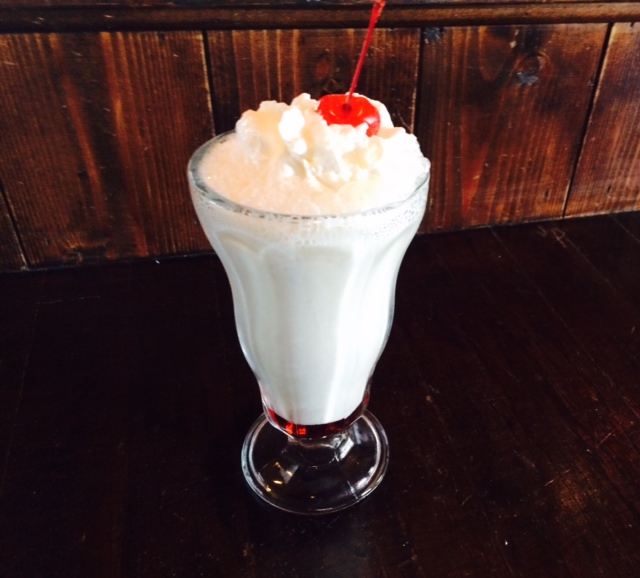 Photograph by Hobnob Neighborhood Tavern
The essential libations of childhood are summertime mainstays for a reason, but local bars and restaurants have stepped up the game with drunken spins on retro favorites like milkshakes and slushies. The thinking is simple—if a refreshing, icy confection is delicious as it is, a shot or two of something stronger can only make it better. With summertime now upon us, check out these seven boozy choices. 
Slushies and Sodas
DBA BBQ:  Kids, stay clear. The spiked slushies at this VaHi neighborhood barbeque joint are not for the timid. Ask the bartender for the flavor of the day and home in on key lime or the tangy, rum-soaked hurricane.
Geerbeer: Bringing some fun to the OTP crowd, this Woodstock brewery offers their "naughty sodas" in flavors like apple pie, Jamaican ginger, and a fizzy marshmallow cream soda. Geerbeer also has plans to launch their sodas in local grocery stores in the near future.
Victory Sandwich Bar: This popular sandwich joint delivers plenty of inexpensive bar offerings, but the star of its menu is its "world famous" Jack and Coke slushie, available in two sizes. Also on the menu: four spiked soda flavors, including the "Root Canal,"—a classic root beer laced with absinthe—and the "Victory Libre", an old-school Mexican Coke with rum and lime juice. 
Floats and Milkshakes
Farm Burger: All three locations offer "adult floats," blended so thick that the inch-wide straw they come with is a necessity. Flavors include chocolate stout float, banana bread beer, and a vanilla-heavy Original Sin cider.
Grindhouse Killer Burgers: Grindhouse churns out your typical flavors of handspun shakes, but the real fun is in its "boozy shake" menu of over-the-top concoctions like the "stimulus package," an Oreo shake mixed with coffee and 100 proof peppermint schnapps and the "booty shake," a peachy cooler infused with peach liqueur and bird dog peach whiskey. 
Hobnob: When it comes to milkshakes, the neighborhood tavern's focus is clearly on the hard stuff, with alcoholic options heading their menu. Try the classic "chocolate stout" with vanilla ice cream or the decadent "hazelnut mud slide" with Fragelico, Kahlua, and espresso powder. For a lighter option, sip on the sparkling lemonade made with lemon sorbet, Champagne, and vodka. 
Flip Burger: You won't find predictable shakes at Flip Burger, where "Top Chef All-Star" winner Richard Blais crafted a trendy menu with the option to add dessert-flavored vodkas or Kahula for an additional cost. Options include Krispy Kreme, Nutella topped with a cushion of burnt marshmallows, or the ramped up vanilla, sprinkled with whopper dust.