Grant Park residents and visitors alike will soon be able to easily help themselves to a beer or glass of wine at a new restaurant and bar called the Harp (350 Memorial Drive Southeast). Named for the automotive shop that occupied the space for 43 years, the Harp brings new life to a space long abandoned.
"We kept the name as an ode to the neighborhood," says owner/chef Jarrett Gray.
The restaurant and bar opened on January 10, but is still awaiting its liquor license, so it's BYOB for now. Co-owned by Gray's sister Joy Prince, the Harp will offer 30 self-serve beers on tap and 10 self-serve wines, in addition to American fare.
"This way, you can try something new without paying for a whole pint that you may or may not like," Gray says.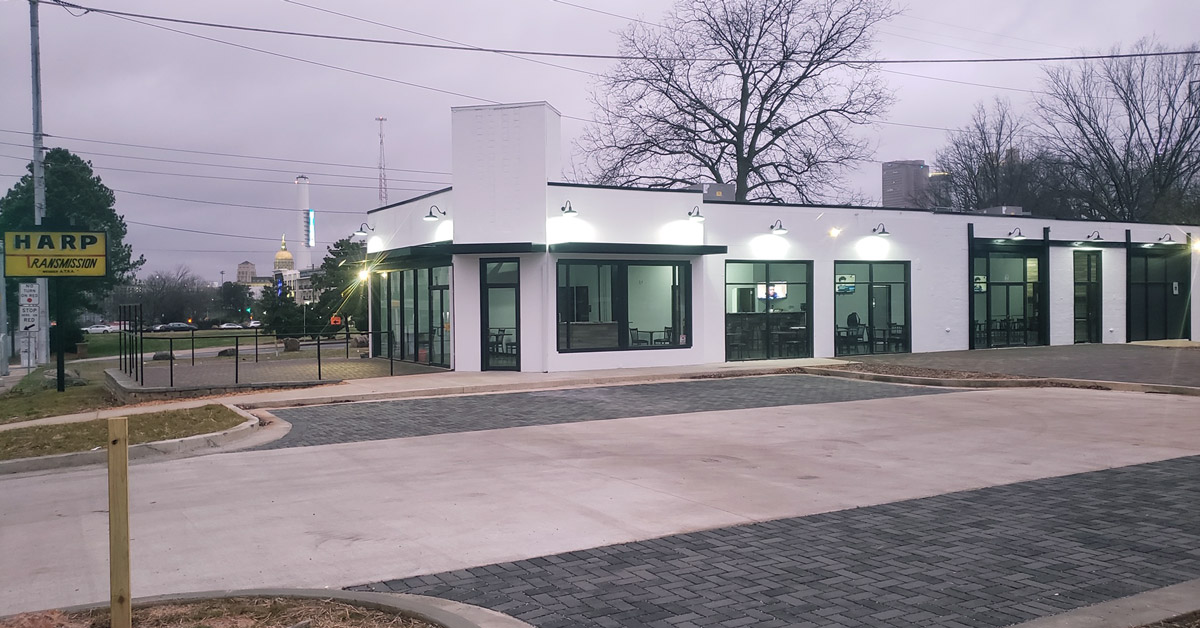 While the self-serve concept is familiar (think Pour Taproom on the Atlanta BeltLine Eastside Trail), Gray says the Harp is the first local spot to track guests' consumption using RFID wristbands. Upon entrance, guests are carded and can open a tab connected to a wristband. They can then indulge in up to 32 ounces of beer and wine before having to wait at the bar.
"It eliminates the wait and allows you to drink at your leisure," Gray says.
Draft options will include 25 local beers, plus standard offerings such as Blue Moon and Dos Equis. Craft cocktails will be available after the first few weeks—but for these, guests must order from a bartender. Gray describe the cocktails as using "house-made syrups, cool garnishes, and maybe one with cotton candy."
The Harp will serve lunch and dinner, and later, weekend brunch. The opening menu will have 12 to 15 items, all served a la carte. There's a chicken sandwich, thick-cut beef burger, salads, and wings. Gray says to for a "lobster dog" later on—a battered lobster tail served skewered. Sides include macaroni and cheese, Brussels sprouts, and charred corn.
Gray says he's planning on hosting themed nights such as "comfort food Fridays." He also intends to partner with local companies to host boot camps, yoga classes, and pop-up shops in the extra space surrounding the Harp.
In the spring, the Harp's patios will open with nearly 200 seats, but for now, guests can play darts or cornhole or watch sports on the TVs inside. Expect black and white decor with wood and steel accents.
Check out the menu below. (Tap to enlarge.)