Michael Lo and George Yu, founders of Korean Wives Hospitality Group, are closing their Korean restaurant Son of a Bear in Oakhurst after service on Saturday, September 7, in order to focus on a new Japanese-Korean spot called Salaryman. Opening in East Lake next weekend, Salaryman is playful and a little tongue-in-cheek. Lo and Yu—who are known for Noona, Ramen Station, Suzy Siu's Bao, and defunct Taiyo—named their newest spot after the term used to describe Korean or Japanese white-collar workers who join companies for life.
"Salaryman is a term of endearment because these workers work so hard and play so hard. It plays off the idea that coworkers go out together in the evenings," Lo explains.
The tavern, which is slated to open mid-month, promises to be a neighborhood spot "that just happens to have delicious, approachable, Japanese and Korean food," he says. Located in the space formerly home to Mary Hoopa's House of Fried Chicken & Oysters, Salaryman will feature an ample sake-by-the-glass program, family-friendly seating, and a dog-friendly patio with games like cornhole and shuffleboard.
Lo describes the bar decor as what you'd imagine if your idols were sumo wrestlers and Japanese baseball players. Jerseys and sumo wrestling programs and photos provide points of interest for the 25-seat space. Televisions will broadcast sports, while the beverage menu offers Creature Comforts and Three Taverns brews, as well as Japanese beers like Hitachino Nest. Up to 15 sakes will be sold by the glass, poured overflowing into masu boxes (the overflow symbolizes kindness and generosity). There are Asian spins on classic cocktails, such as a gin and tonic made with Japanese gin and yuzu, too. Expect a concise wine list.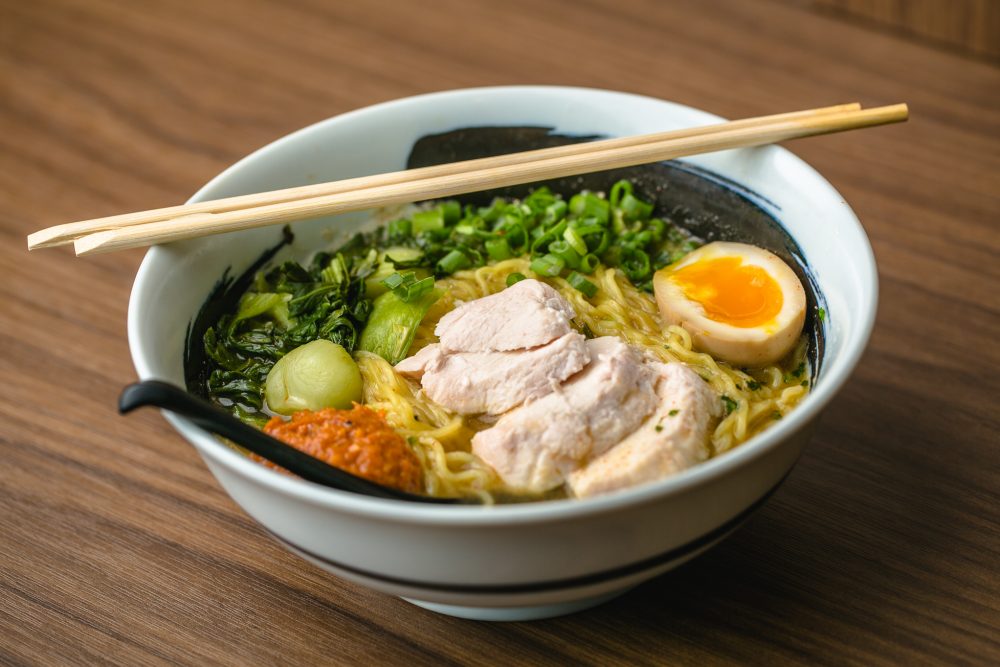 Jinkuk "Jay" Lee of Son of a Bear will be the executive chef. He's created a dinner menu with plenty of izakaya elements such as fried and grilled meats and vegetables, sashimi, and ramen. Entrees include braised short rib and grilled fish, as well as an Asian-influenced burger and fried chicken sandwich.
The 40-seat dining room maintained the wooden floors and large windows from its Mary Hoopa days. Lo and Yu added wooden furniture, booths, and halfmoon tables looking out onto 2nd Avenue. The patio adds an additional 45 seats.