Within minutes of meeting Seung Hee Lee, two things become abundantly clear: The South Korea-born Atlantan loves food (especially oysters) and wine (exclusively of the natural variety), and she is highly opinionated. "Korean food is so much more than barbecue, and I'm keen on more Americans knowing that," she says as she drives her two-seater Honda hybrid through Duluth and Suwanee.
An epidemiologist at the CDC by day, the 34-year-old studied Korean Royal Court cuisine at the Taste of Korea Research Institute in Seoul in her twenties and published a cookbook, Everyday Korean, cowritten with author Kim Sunée, last November. Asked why she wanted to write a book, she points to the bastardization of kimchi, which traditionally gets its kick from Korean chili powder: "A popular food magazine featured a kimchi recipe that had Sriracha in it, and that made me so angry. I get it, Sriracha is readily available here, but come on!"
It's safe to say that readers have taken to doing things the Lee way. Everyday Korean was a top new release on Amazon, and Lee's 33,000 Instagram followers (@koreanfusion) stay hungry for her cooking and entertaining tips. Here is her deeply discriminating list of where you should eat Korean food now—no KBBQ included.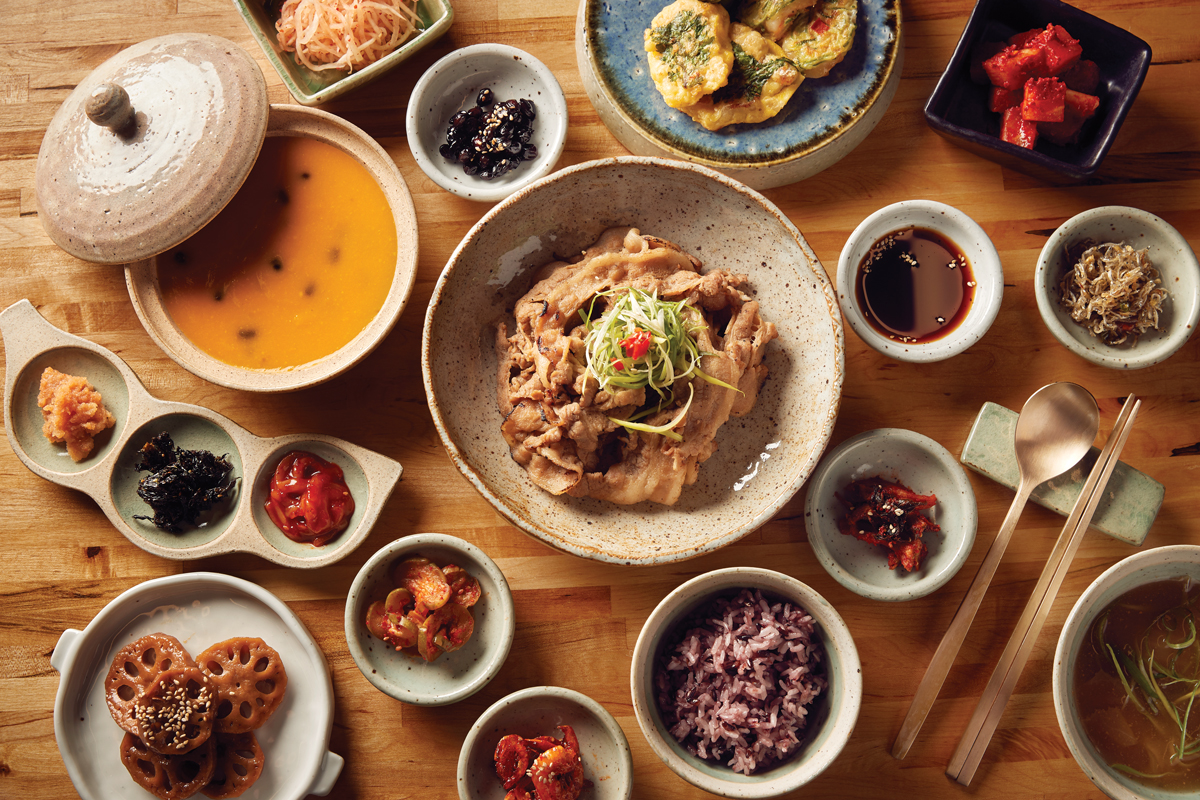 JS Kitchen
Banchan shops are popular in Korea, and Jang Su Jang owner Shelly Lee opened this one, which doubles as a cooking classroom, in Duluth last year. "She gets really involved in picking out the ingredients, and she makes all of the banchan from scratch," Lee says, from the scallion kimchi to the myeolchi-bokkeum (dried anchovies). JS also sells rich bone broth, takeout bento boxes, and hobakjuk (pumpkin porridge) in the winter. "This is the only Korean place I would recommend over my mom's food," Lee says as her eyes widen. "Seriously." 3492 Satellite Boulevard, Duluth, 470-268-8435
Jok-Ga-A Dong-Chim
This Seoul-based chain is known for its spicy jokbal, or braised pig trotters, a popular late-night food in Korea. "A lot of people order it for delivery because it's still really tasty at room temperature," Lee says. The Duluth location serves the usual accompaniments: kimchi, raw garlic, dipping sauces, and lettuce and perilla leaves for wrapping. 3751 Satellite Boulevard, Duluth, 470-299-6150
Dan Moo Ji
This restaurant opened a decade ago and is a favorite of Lee's for standard street foods like kimbap (a rice and seaweed roll), tteokbokki (spicy stir-fried rice cakes), and kimmari (deep-fried seaweed-wrapped glass noodles). "Get the kimmari, and dip it in the tteokbokki liquid. You will not regret it." 3230 Steve Reynolds Boulevard, Duluth, 770-814-2310
Sam's Korean Japanese Restaurant
A few pages into the menu, you'll find the only section that isn't translated into English. Point, indicate the number of people in your party, and your server will grab a live fish from the tank, fillet it, and serve it raw. "Korean-style sashimi is not the Japanese kind," Lee says. "We like it fresh and firm, not rested and tender." 3525 Mall Boulevard, Duluth, 770-623-2004
Editor's note: The print version of this article featured an additional restaurant, Busan Fish Cake, but the restaurant closed after the story went to print.
This article appears in our April 2018 issue.