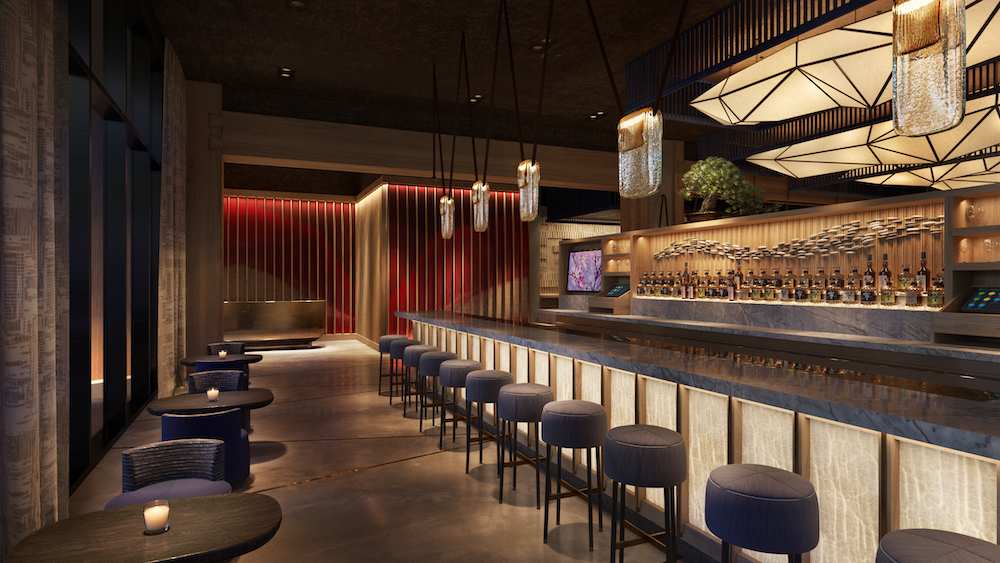 With 50 locations around the world, master chef Nobu Matsuhisa's eponymous Japanese restaurant has been attracting celebrities and foodies alike since the first one opened in Tribeca in 1994. On November 22, the modern hotspot backed by Robert de Niro launched in Buckhead on the lobby level of the 10,000-square-foot Nobu Hotel Atlanta. Located in the One Phipps Plaza development, Nobu offers the signature seafood and sushi the restaurant has become known for, as well as select items unique to Atlanta.
"With the film and entertainment industry booming in Atlanta, the city was a natural next step for the brand's hotel and restaurant concepts. Atlanta remains a top market for both the leisure and business travel," explains general manager Michael Chin in an email.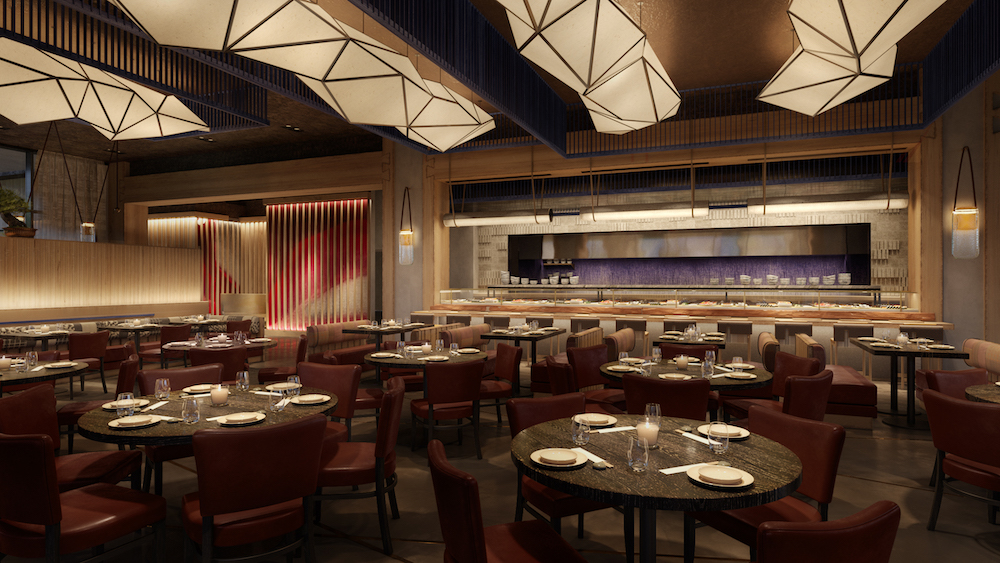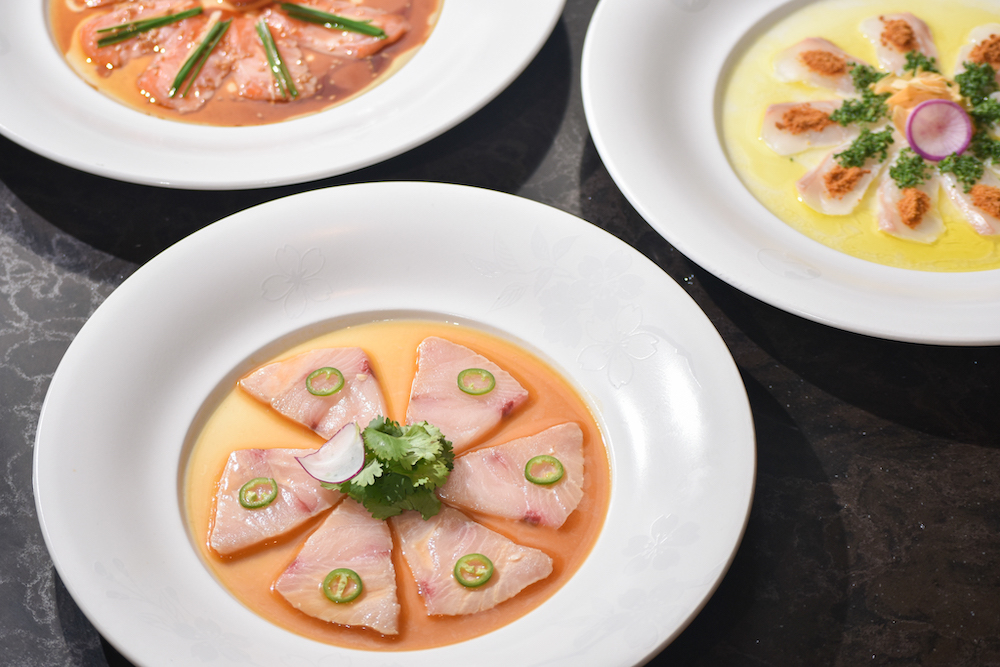 The 272-seat restaurant features an exposed kitchen, white-onyx bar, and a covered patio. The design was inspired by traditional Japanese garden pavilions often used for ceremonies and rituals. "Atlanta is known as the 'city in a forest' because of the exceptionally lush canopy of trees, and [architecture and design firm] the Rockwell Group took inspiration from the landscape and Japanese artistry to create design language that is a continuation of chef Nobu Matsuhisa's imaginative and innovative culinary offerings," Chin says. "Nature is celebrated and integrated through the use of different wood tones and grains, the creation of pocket gardens, and ikebana, the Japanese art of flower arranging."
Brandon Chavannes—formerly of the Betty and St. Cecilia—serves as executive chef, preparing Nobu favorites like black cod with miso, rock shrimp tempura with creamy spicy sauce, and yellowtail jalapeno. New items include grilled baby gem salad with tofu hummus and baked Alaska with guava gelato, vanilla cheesecake, ginger cinnamon crumble, guava gel, meringue, and bourbon flambe. Taylor Hannah manages the bar program, featuring wine, sake, and soju, as well as cocktails categorized as "Light, Crisp & Refreshing," "Spicy & Tart," and "Aromatic & Spice." Exclusive to the Atlanta location, the Buckhead Cooler qualifies as "Spicy & Tart"—a combination of El Dorado 3 Year Rum, Plantation pineapple rum, Campari, Demerara sugar, pineapple, and yuzu.
Guests who don't snag a reservation can enjoy light bites and beverages in the adjacent bar and lounge. For those with a big group, two private dining rooms are available.