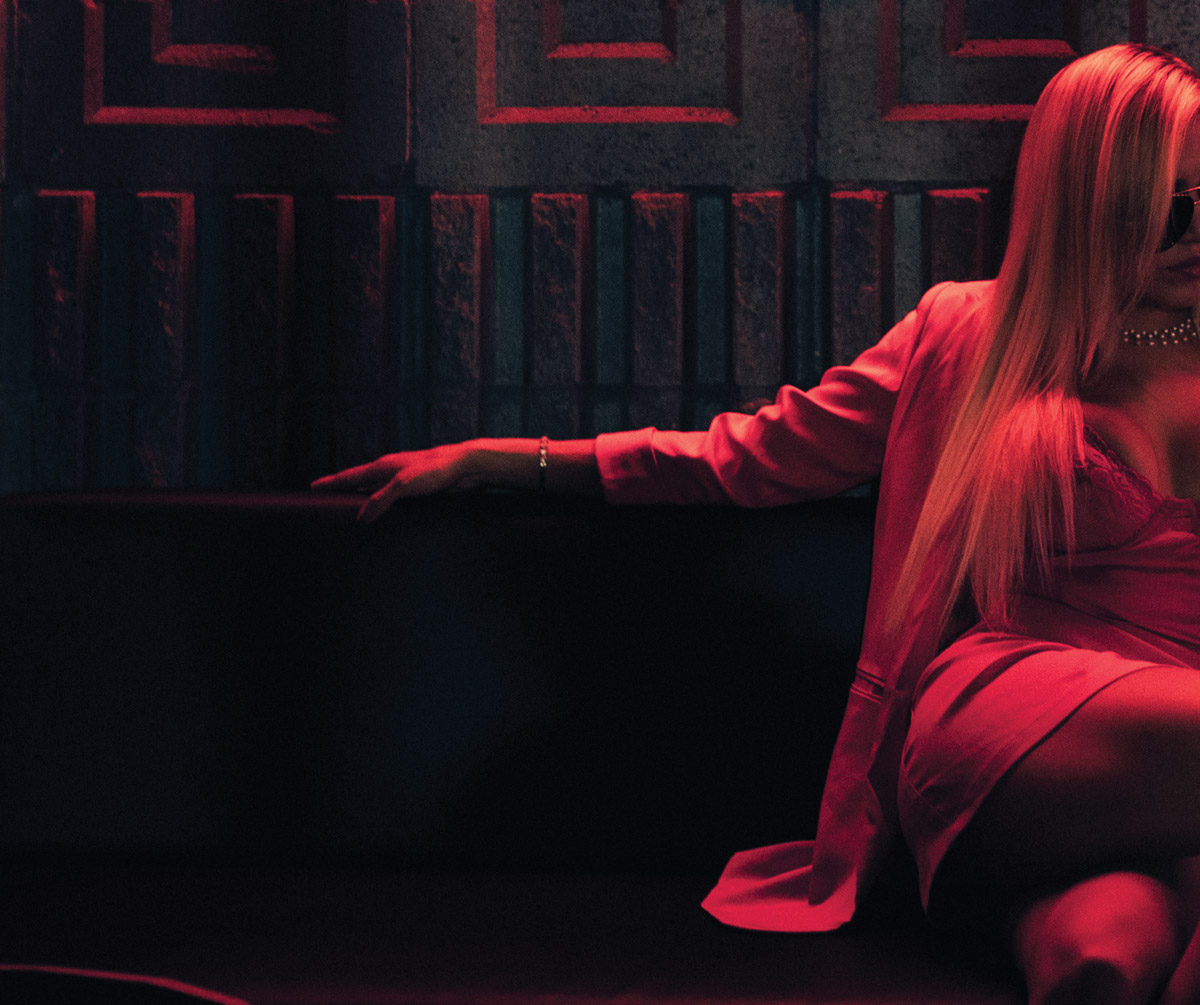 Gabriela
34, escort
Five years ago, Gabriela broke off a bad engagement and started dancing at a strip club in Sandy Springs. On the suggestion of a regular, she started escorting. Today, the 34-year-old Westside resident travels across the metro region and the world, charging men, women, and couples living in and visiting Atlanta—one of the country's biggest cities for escorting and adult entertainment—$700 for 90 minutes of her time. In the process, she's likely earning more than some of her clients.
The wildest night was probably one guy, me, and four other females. It was his birthday—just him and all of us at his mansion in the suburbs. He had us all dancing and then engaging with one another individually. Then, we all tried at the same time with him, which is . . . there's a lot of moving parts at that point. Most guys can't handle two women, so five? We would give each other looks and laugh, pretend to make noises. High five each other from above. Sandy Springs, Brookhaven, and Buckhead have the biggest mansion parties. Especially Buckhead.
I guess you could say I have a St. Regis kind of crowd. I've met doctors of all sorts, cardiologists, gynecologists—some of the most intelligent and interesting people. Tons of lawyers. Those are always the fun ones. They are so eccentric, and they already don't play by the rules. They like to party a lot. Psychologists are always interesting because they're asking me questions about how to help fix their lives. I think half of my job is therapy. I get to set my own hours. The money is fabulous. And it's exhilarating. I don't know what each day is going to be like. It's always different.
People pay for time, and anything else that happens is between consenting adults. I satisfy fantasies no one else would ever touch. The extremely tall man who loves to dress in all lingerie, heels included. The man who likes to get kicked in the testicles repeatedly. The Foot Man who literally massages my feet for hours. Bondage Man just ties me in random knots that he learned—very intricate. And there's the man with no arms or legs who has rocked my world more than most men who have all their limbs.
It's like being in a relationship for the very first couple weeks, all the time. They're always super excited to see you. I have about 15 regulars, and I see some three times a week. Some I've seen for the past three years. There are never any expectations with this, besides having a good time. I'm very careful. Everything is protected. I get tested every three months to be careful. I'm more scared in the dating world than I am in my business.
I know there's a bad part to this industry, with the whole sex trafficking thing. But there's also a very good part, where, if it's done right and it's two consenting adults, it's just being paid for time. No one loses. Two people go home happy. I'll go on trips with someone whom I've seen several times. I recently just got back from Costa Rica, Argentina, and Uruguay. It was a 10-day trip with a group of gentlemen who go every year. Sex work is legal there. In a place that looks like a casino, there's anywhere from 50 to 100 women walking around the bars. Dressed to the 10s, just waiting for someone. I was a translator (I speak Spanish), and they've gone for so many years that they've formed relationships with some of these girls. That trip paid $15,000.
Sometimes, we'll go to dinner. Or an event. Or we meet at a hotel. I just recently had a date at the Botanical Gardens. It's like going on dates. But you get compensated at the end. There's not always sex. Some gentlemen, it doesn't actually . . . "work." Some just really want me for the companionship. They're alone here, or they're not being told that they're handsome or flirted with. My job—which I don't feel like is a job, I just do this naturally—is to make them feel like the most important person in the room. —As told to Thomas Wheatley
This article appears in our September 2019 issue.