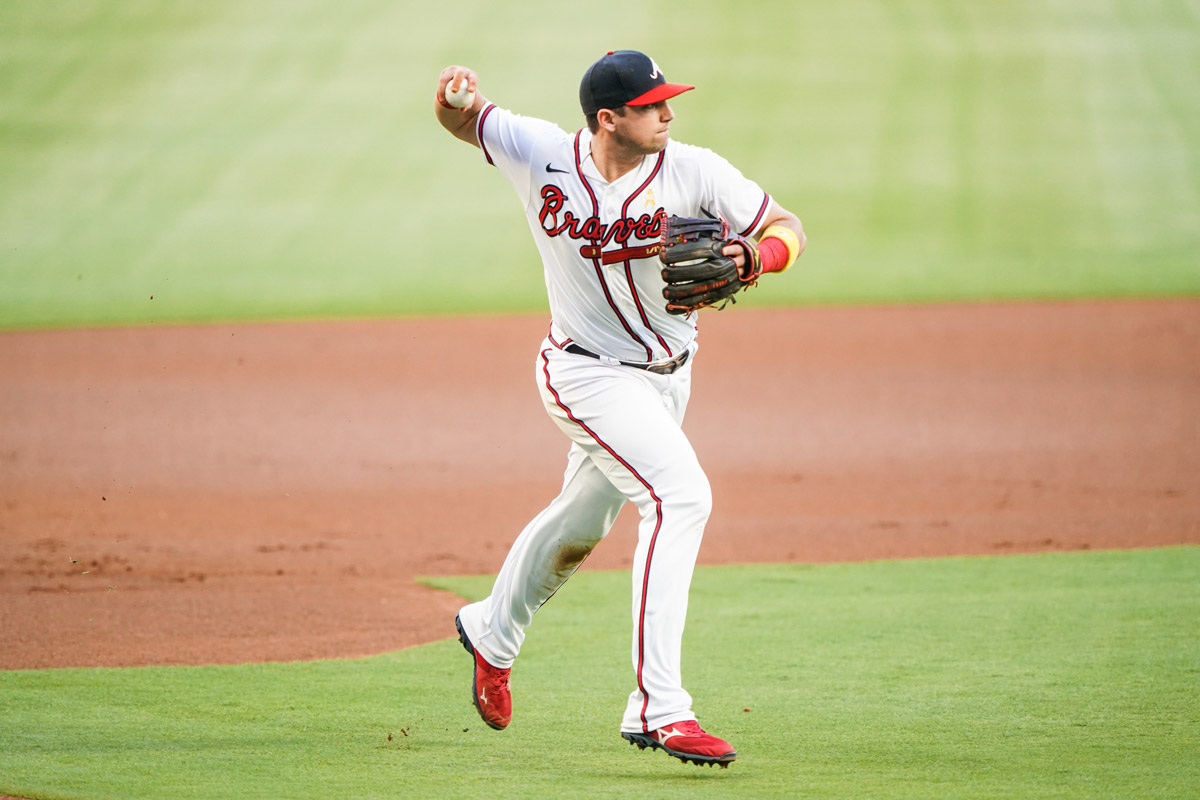 Austin Riley is always on the go. Show the gifted Atlanta Braves third baseman/outfielder an open four-hour window on the schedule and he'll find a golf course or some dense woods for a bit of hunting. In fact, when we caught up with the 23-year-old star in the making for this interview, he was on the road, driving home from a Texas trip.
But the dawn of a new Major League Baseball season is upon us. No time for tracking turkeys right now. "I was in Dallas," says Riley, with just a touch of Mississippi twang. "My hitting guy is there. Came down and saw him for a couple of days before I head to Florida [for spring training]."
The Los Angeles Dodgers, an apex predator on the MLB food chain, eliminated Atlanta on their way to a World Series title a season ago. L.A.'s only gotten better. Riley's National League East-winning Braves must do the same to keep pace. Below, the young slugger speaks on the team's new look on the mound, the late Hank Aaron's legacy, and his fresh approach to hunting down opposing pitchers' fastballs.
You all were so close to the promised land last year. How does it feel to finally get back out there and give it another shot?
It's exciting. For me, I've got more of a sense of urgency, getting my prep work done. Like you said, the way it ended last year kind of leaves a sour taste in your mouth. I'm excited for spring. Looks like we're going to have a full season—hopefully. I'm pumped. A lot of guys have a sense of urgency and are ready to get to work and handle some business.
What kind of mental and physical toll has the past year taken on you?
I think the biggest thing of going into an unknown season like last year, you just try to [see] it like it is a 162 [-game season] because that's all you know. That's kind of the way we took it. Not having fans wasn't ideal. I'm hopeful that we'll have fans this year. They kinda spark that adrenaline rush and keep you in the game, especially as you get deep into the season. I think the biggest thing going forward is to just prepare for 162. I think that's all you can do, and I think that's all we know how to do.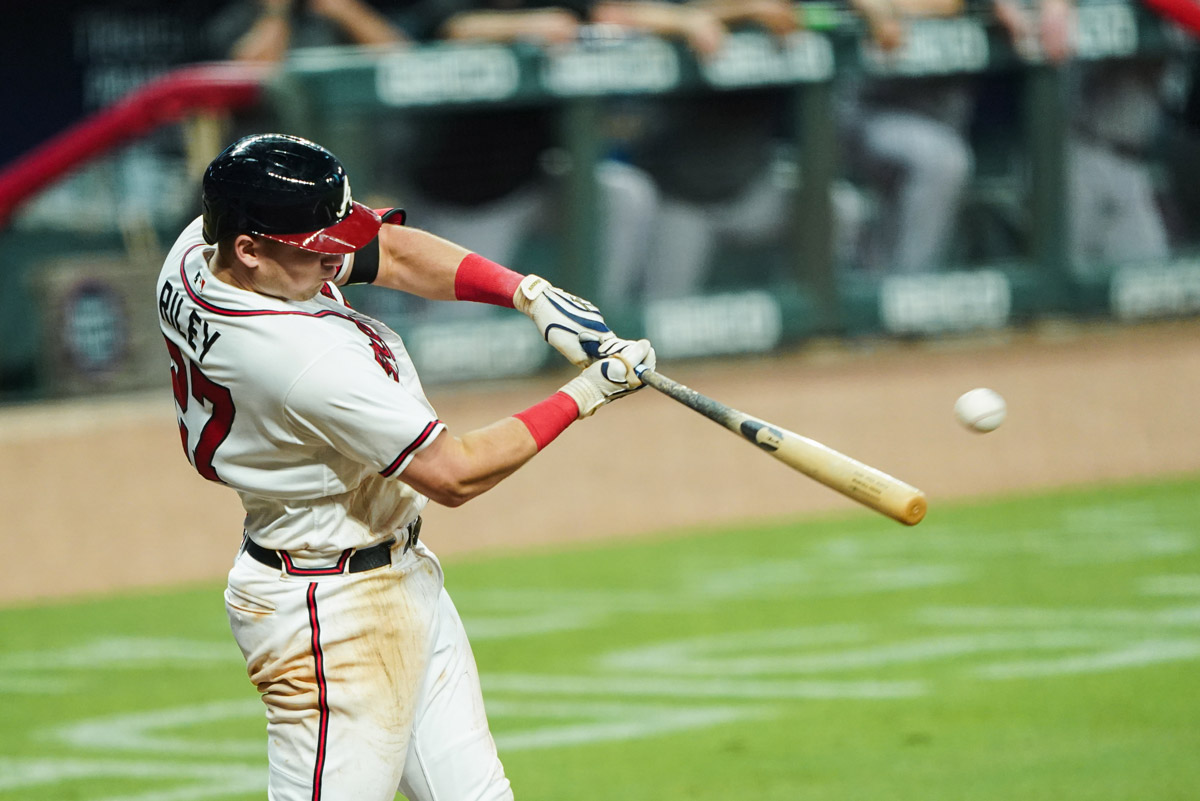 Unfortunately, the early 2021 news hasn't been great surrounding the Braves, with so many franchise legends passing away. Did you have a relationship with Phil Niekro, Don Sutton, or Hank Aaron?
Yeah, I met them all. It's a terrible thing. You hate to see that many [former players] go. I got a signed ball from Phil Niekro, which was cool. Topps did a deal where me and Hank were on the same baseball card. We both signed it. Just to be able to see your name next to a guy like Hank Aaron on a baseball card is something I'll be able to talk about for the rest of my life. The impact that he had, not only on the Braves but the world in general, is unreal. He's a guy that you try to model yourself after. Inside and out, I think he had a great heart. And obviously, what he did on the baseball field was unbelievable.
You play in the outfield and third base. If Braves manager Brian Snitker said that you could choose your position, which would you go with?
If he were to ask, I'd probably stick to my roots and go with third base, just because I've been there my whole career just about. That's my home position. I feel comfortable there. Working with [third base coach Ron] Washington is unbelievable. If you ask me, he's the best of the best. I just feel comfortable there. I'm not saying I don't feel comfortable in left field—I do. But [third] is all I've known my whole life, growing up and playing the infield.
Another Braves legend, Chipper Jones, is going to play a more integral role with the club this season as a hitting consultant. How do you envision him helping your game?
I've been thinking about how I'm going to approach this. For me, personally, I think I'm going to ask him more about the mental side of the game. The in-game planning. How do I attack certain pitchers? When he wasn't feeling good that day, what helped him through? That kind of aspect of the game is the thought process I have with him coming on board.
Where do you want to see your game improve?
Consistently, I want to be a tougher out at the plate. Putting up more consistent at-bats is what I'm shooting for. The same with my defense. Just being more consistent. I think that's the name of the game and I think that's an area I need to improve. On a daily basis, just be more consistent. [I want to be] more trustworthy of my manager and coaches for putting me in the lineup and they know I'm going to give them a professional at-bat.
The L.A. Dodgers and St. Louis Cardinals have only gotten better. Do you think the Braves are good enough to put up a fight in the National League?
Absolutely. I think adding the two arms (Charlie Morton, Drew Smyly) that we did are going to help us be even better. And, hopefully, we'll have [rehabbing pitcher] Mike Soroka back out there. I think our lineup is pretty stacked up and down to compete every day with the best of the best. I have no doubt in mind that we'll be able to compete.
What do you like most about Atlanta?
I don't make it up there anymore a whole lot, but I like Lake Lanier. I love that little area. You just get out on the water. I get out there whenever I get the chance. And obviously, the golf courses are not bad at all either, when we get some down time to get out there and swing it a little bit.
Do you play a lot of golf?
I play quite a bit of golf, when I can. And during the offseason, I hunt. I deer hunt and duck hunt. Those are my two go-to's whenever I'm not playing baseball.