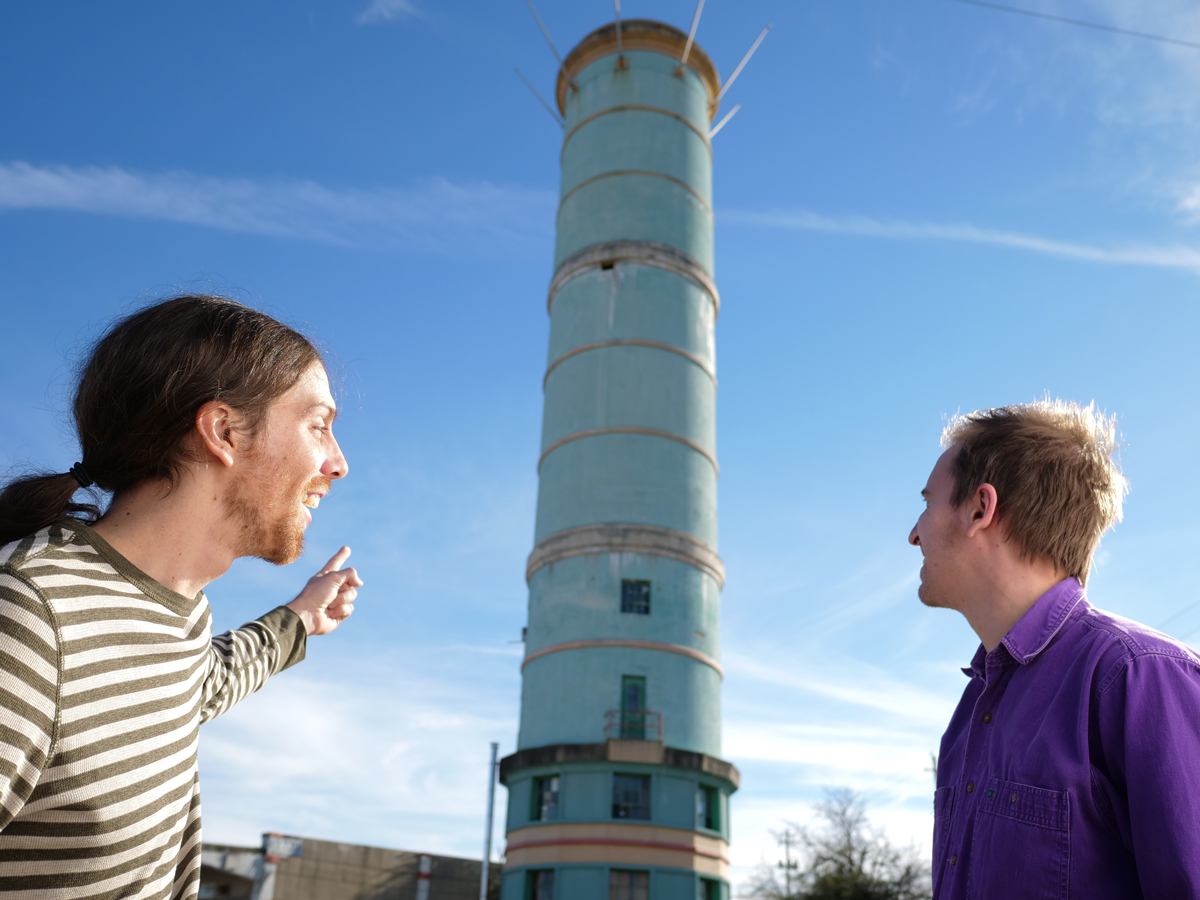 For a brief shining moment a few years ago, South Broad Street in South Downtown was a DIY paradise. Downtown Player's Club hosted theatrical groups, Murmur provided zines and art space, and Broad Street Visitors Center aimed to give artists a truly unique place to record. Mammal Gallery, one of the first spaces to open, helped hold the chaos together at 91 Broad Street with noise rock, art exhibitions, and spend-the-night sonic experiences. The different groups behind each venue hoped to purchase the buildings they leased, but real estate developers, attracted by the neighborhood's historic buildings, two MARTA stations, and proximity to Mercedes-Benz Stadium and the Gulch, moved faster. In February 2018, city officials ordered some of the galleries, including Mammal, to temporarily close until Newport, the buildings' owners, could show they were up to fire code after a blaze in an unoccupied neighboring building killed one person. Mammal never reopened.
One year later, Chris Yonker and Brian Egan, two of the original members of the Mammal team, are returning, this time just a mile or so from their original location, in a place that's just as interesting, if not more so. A few weeks ago, Mammal signed a 10-year lease on the defunct blue water tower and 6,100 square feet of adjacent warehouse space at the Met, real estate group Carter's maker and designer space across the street on the northern edge of Adair Park, just across the tracks from the West End MARTA Station. The duo hopes to open the doors in March 2020.

Under Yonker and Egan's plan, the water tower that once served as a fire-suppression system for the workshops in the 105-year-old mammoth warehouse complex built by Asa Candler will be a two-story cocktail bar helmed by mixologist Isabella Corwell of 8Arm and Ink. Expect a whole bar program, Yonker says, and coffee during the day. "It will be one of two water tower bars in the entire world," he says. "The other one is in New York, on top of a hotel. This will be a much more accessible one." A patio space will surround the bar, and Mitch Cherry, an artist and environmental advocate who previously occupied the water tower, will help the group maintain ecofriendly bar and venue sustainability practices.
In the 6,100 square feet of warehouse space next to the tower will be Mammal's 300-person performance venue, which Yonker started envisioning last year with Crowell and Jacob Anderson of Wrong Studio, which also designed Bon Ton. The goal is a space that maximizes the experience for the artists and the audience. Last summer, Yonker spent three months touring a range of venues in Europe with OMNI, a three-piece Atlanta indie band that includes Frankie Broyles and Philip Frobos. Yonker was struck by the care and attention venues there seemed to invest in artists' comfort, both on- and off-stage. "They make sure you get fed and have a place to stay," Yonker says. "They don't just open the door and have you play. When you're on the road it means a lot for someone to give you a hot meal and a comfortable  space. There really isn't much in that realm in the United States in general and the Southeast."
In addition to a green room that could almost double as an apartment for traveling groups, the space will include an adjacent recording studio run by Jason Kingsland and Zach Pyles that can capture live performances, and the team is working on obtaining a vinyl lathe so groups can walk out with a 45 of their show. The water tower will also play a role; Yonker says the team wants to rig the two cavernous reservoirs at the top with a speaker to pipe in vocals, and a microphone to capture the sound, giving musicians an interesting option to record reverb.
Yonker estimates it will cost $500,000 to $750,000 to build out the spaces, and today the group launched a GoFundMe to commission permitted construction documents and get started on the new venue and cocktail bar. Operating Mammal on Broad, Yonker says, was a "four-year learning experience." By being more intentional, he says, "we can squeeze the most juice out of the business as we can and try to find creative ways to make the show more profitable for people who play there and pass that value to them. It's hard to make money playing music and the more we can structure our business to making sure musicians see more of that money, the better."
Once open, Yonker says, the return of Mammal Gallery will provide much-needed space for up-and-coming artists, touring acts, and experimental shows—a segment of the city's cultural scene that's had few places to play and perform since the dissolution of the Broad Street arts district. "After Broad Street got snuffed out, there's been a gap in the DIY arts scene that the Bakery has had to literally carry themselves," he says. "There's not really a whole lot of places to go and do some of the stuff you could do on Broad Street, so we're trying to bring a little bit of that back."