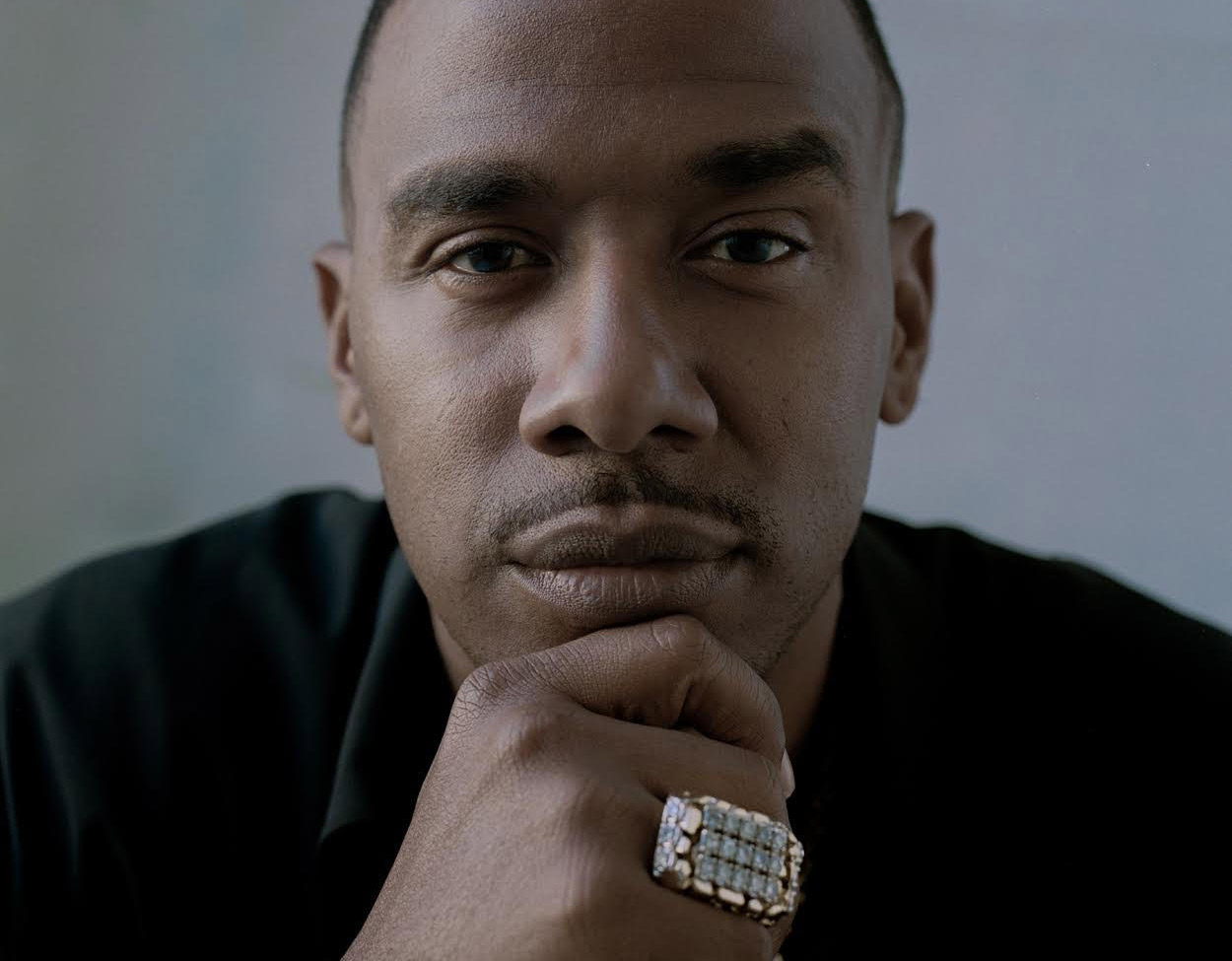 Kawan "KP The Great" Prather's multi-hyphenated career in the music business all started with him simply asking questions. The Vine City native and founding member of the Dungeon Family's P.A. became a well of industry knowledge for his group's in-house production team, a then unknown trio calling themselves Organized Noize.
That same curiosity and interpersonal savvy led to LaFace Records co-founder L.A. Reid appointing Prather to the hit factory as its vice president of A&R in 1996, further allowing him to launch his own imprint, Ghet-O-Vision, which launched the careers of both T.I. and YoungBloodZ. Foregoing a college education at nearby Clark Atlanta University, the Tri-Cities High School grad ascended to various senior level roles at Columbia Records, Sony Urban, Def Jam, and Atlantic Records. Prather took home a Grammy in 2015 for his contributions on Kendrick Lamar's "Alright" and has spent the last five years as head of music for Pharrell's company i am OTHER. Now based in Los Angeles, Prather recently hopped on the phone to chat about his storied career in the music business, making protest music, and other ventures to come.
How did your journey go from recording artist to successful music executive?
Right after P.A. shot our debut video, "Lifeline," for the CB4 soundtrack, I found out a bunch of stuff I just didn't understand or didn't make sense to me, and my questions were always behind the curtain. [Producer and former TLC manager] Pebbles would always tell me I talked like a manager sometimes, but I just wanted to understand so a manager wouldn't tell me something I didn't get. She told me I was doing another job people get paid to do at the record company [and] explained to me what an A&R was. I had a conversation with L.A. Reid; he [said] the same thing and offered me a job at LaFace doing it. On tour, I was meeting artists, producers, and directing them back to L.A. and Pebbles. L.A. started giving me a commission when he used my ideas or introductions. It started from there and got to a point I was the happenstance leader of our group. It started becoming a point where A&R was taking up more time. I'd be on the road on the bus in the backseat taking conference calls about OutKast and Usher as we're going to do a show. I just had to make a decision. If I wanted to be great, I had to focus on one.
As more Black executives publicly share their experiences across industries, what's been your experience at major record labels?
There's never been a place we're fully accepted. We're almost always an experiment. People value our actions, but not necessarily our thoughts, so they don't think we think things through. They think "freestyle" means it doesn't require thought when it's based on all of our different experiences that we have muscle memory about. The first time I went up to a Sony boardroom and sat at the head end of the table, this executive introduced me and my credentials. He patted me on the head right before he introduced me and sat down. I slapped his hand loudly. He snatched his hand back, apologized, and tried to explain himself; I told him it felt like disrespect. When we came back in, I patted him on his head. From that moment on, we never had an issue.
What we have to do is communicate properly because there are cultural differences, but it's on you to say what you will and won't accept in that culture. It takes a strong sense of self to maintain that under all circumstances. The one time you let it slide, it becomes acceptable. A lot of time, you have to explain culture in our business because it's a big part of our value and economic system.
How does it feel witnessing Kendrick Lamar's "Alright" becoming among the definitive protest anthems of this generation?
I was grateful to be able to have any part in that. It's a joint effort: Pharrell started it, then me and my contribution, Kendrick put his perspective on it, and Sounwave added some production to it. But it shows people from different places working together on the same accord. All of us have a perspective, but we don't have all the points. There'll always be adversity, but if what we did can fuel inspiration and inspire somebody to do something to stand up for themselves, then I'm grateful to be able to be part of something that matters this much to people and connects.
What are your thoughts on activism and protests in and out of Atlanta?
It inspires me because Atlanta is a city built on Black forward movement. I watched my son, who just turned 23, out there protesting on his birthday. The thread is still there; we understand that we're not in the place where we need to be, but we continue to push and accelerate that push. There's a different style of protests now because the younger generation is over it; it doesn't make sense to them. They have enough information now to say something is stupid or wrong, and that's inspiring. The music we made, whether it be Goodie Mob's "Cell Therapy" or Kendrick's "Alright," has helped to put the thought out there that there's more we could be doing because this is our culture. I'm excited. Atlanta put that in me; "Alright" is Atlanta-influenced as well, so Atlanta influences everything in that way. We were influenced by Martin Luther King, Ralph David Abernathy, and Hosea Wiliams: a bunch of different styles, but they were all Black, authentic, and for the people. I want to have a part in that legacy so that my kids can walk out and feel confident that they have a shot.
How does the social climate translate to your work as the head of music for i am OTHER?
What Pharrell has, which I think a lot of people don't, is a childlike honesty. I'm probably more outwardly militant, but his Blackness is very real. He is a student of people and culture; he pays attention to others. In the studio, I learned from him to pinpoint those moments that are authentic; that's where the songs are. As a producer, he's a sponge. He brings things back in a way that you weren't thinking about. We just came from Virginia, where he was able to convince the governor of Virginia to make Juneteenth a state holiday. We're all in this place where we're just trying to use our influence and know-how to do what these kids are doing. At i am OTHER, we're about cultural enhancement on top of music and art. We're fully engaged and moving. It's about being somewhere but not always letting everybody know where that is. What we do is not as flashy and can seem a little silent.
You recently curated Spotify's official Father's Day playlist. How did you get involved with that project?
I make playlists a lot. There was a moment I realized the music I was listening to really wasn't encouraging, so it made me think about the 'you are what you eat' theory but with music. A friend of mine at Spotify asked me if I would be down to curate a Father's Day playlist. Most of my friends are fathers, even the ones that are in the music business, and we have conversations about this stuff. I thought I could put a playlist together based on these conversations we have that end up being songs or in songs. I started going through my memory of what lines do it for me like Andre 3000's verse on Outkast's "Return of the G." It's gems in these songs from fathers with morals. It made it that much more fun because I know the people, so I knew that the source of information is coming from a true place. The gems would resonate not just with fathers, but men looking for the information. And I got to put a song from my 23-year-old son on there as well. It's a payoff for me.
What's next for you?
Prior to the shutdown, I started [doing] music supervision for film and TV. One is a TV show with Tracy Oliver on Amazon; another is a documentary on the Godfather of Harlem based on the '60s and revolution music. We're doing a lot: co-writing a TV show with a friend. I moved out to Los Angeles to widen the scope a year-and-a-half ago. I'm in college right now. [laughs]