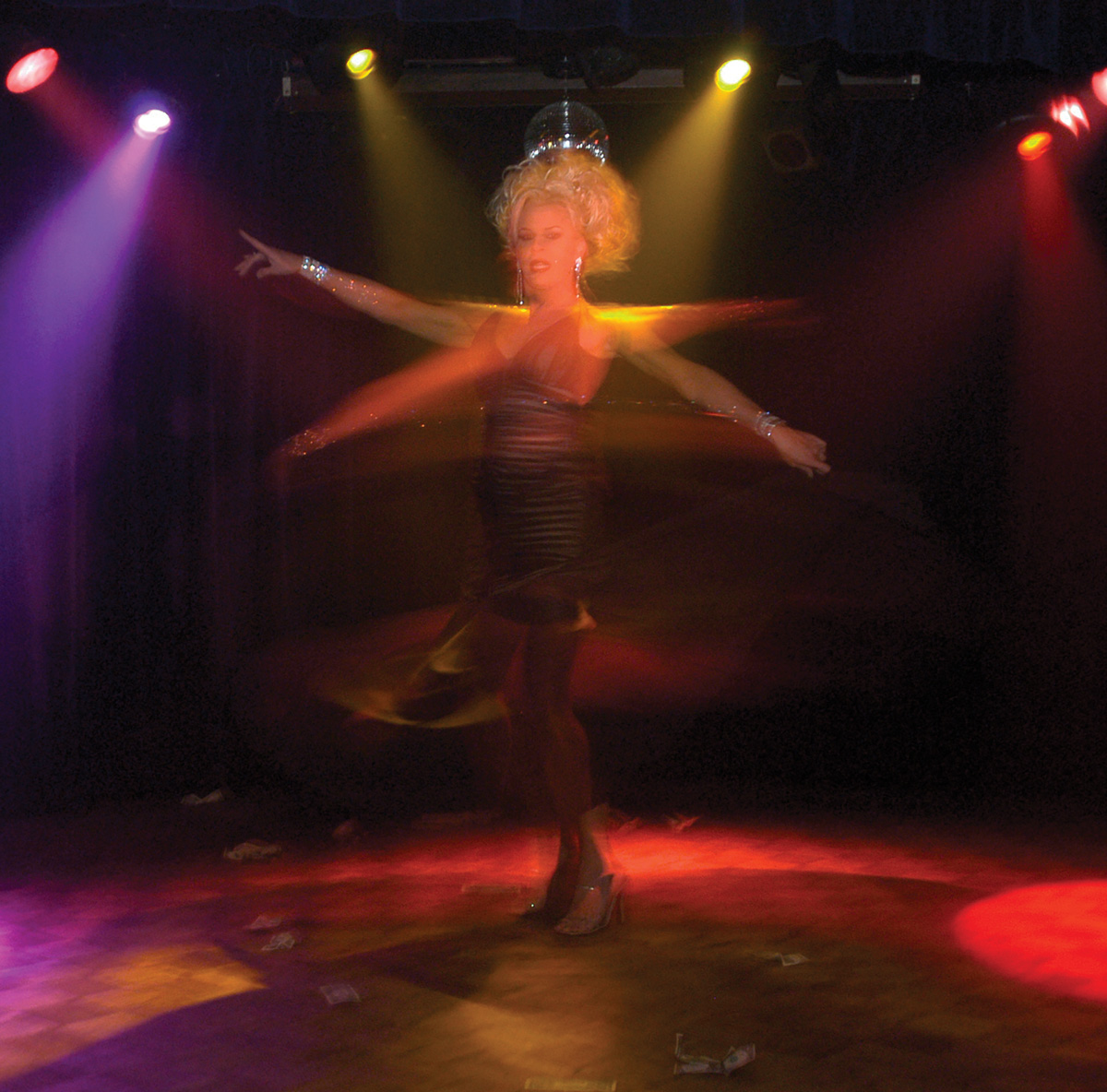 "The DJs made us," says Backstreet co-owner Vicki Vara, who along with her brother Henry managed the iconic Midtown gay disco for most of its nearly 30-year historic run from 1975 to 2004. "Everyone who came in the door knew these DJs were the best."
With 10,000-square-feet of space, a massive dance floor and state of the art lighting ("there were so many glowing buttons on the light board it looked like the bridge of the starship Enterprise," says DJ Bill Berdeaux, who spun at the club from 1997 to 2004) Backstreet's turntables produced so much sound, each had to be insulated with large bags of ground coffee.
Says Berdeaux: "The best feeling in the world was arriving for work at 5 A.M. and standing out there on that DJ platform looking down on a packed dance floor and the other DJ said, "OK, it's all you." And then, playing your first song as that sea of people down there just screamed. When you got the music cranked during peak hours, the whole building shook. It was almost like the building was breathing."
Backstreet debuted in 1975 at the dawn of disco and through the next 29 years, the venerable club's DJ booth in the sky both kept up with and help to influence dance music trends as tastes shifted from the closed high-hat cymbals and wah-wah guitars of disco to House, Electronica, Trance and Techno.
Below, down on the dance floor, Backstreet regulars like Avedon Elliott were absorbing every new beat. "Before Backstreet, I was mostly a hip-hop girl," recalls Elliott. "I wasn't big into dance music until I went to Backstreet. And then, I was just all over it. I was buying remixes by Amber, Alice Deejay, you name it. You would get introduced to things at Backstreet and then fall in love with the artists."
With the help of the nearly 10,000-person Facebook group I Partied at Backstreet who served as curators, as an accompanying soundtrack to our October Pride issue Oral History of Backstreet, we've assembled this massive three-decade, nearly 12-and-a-half-hour Backstreet playlist for Atlanta readers. (The first 100 songs are embedded below, but if you have a Spotify account, be sure to actually launch it there to see the full playlist.)
As you crank the volume on your favorite dance tracks, don't forget to register to attend our final virtual Atlanta magazine Pride Conversation on Wednesday, October 21 at 7:30 P.M.—A Backstreet Reunion with Charlie Brown's Cabaret emcee Charlie Brown, DJ Bill Berdeaux, co-owner Vicki Vara, and the club's longtime technical director Fred Wise. RSVP for free here.