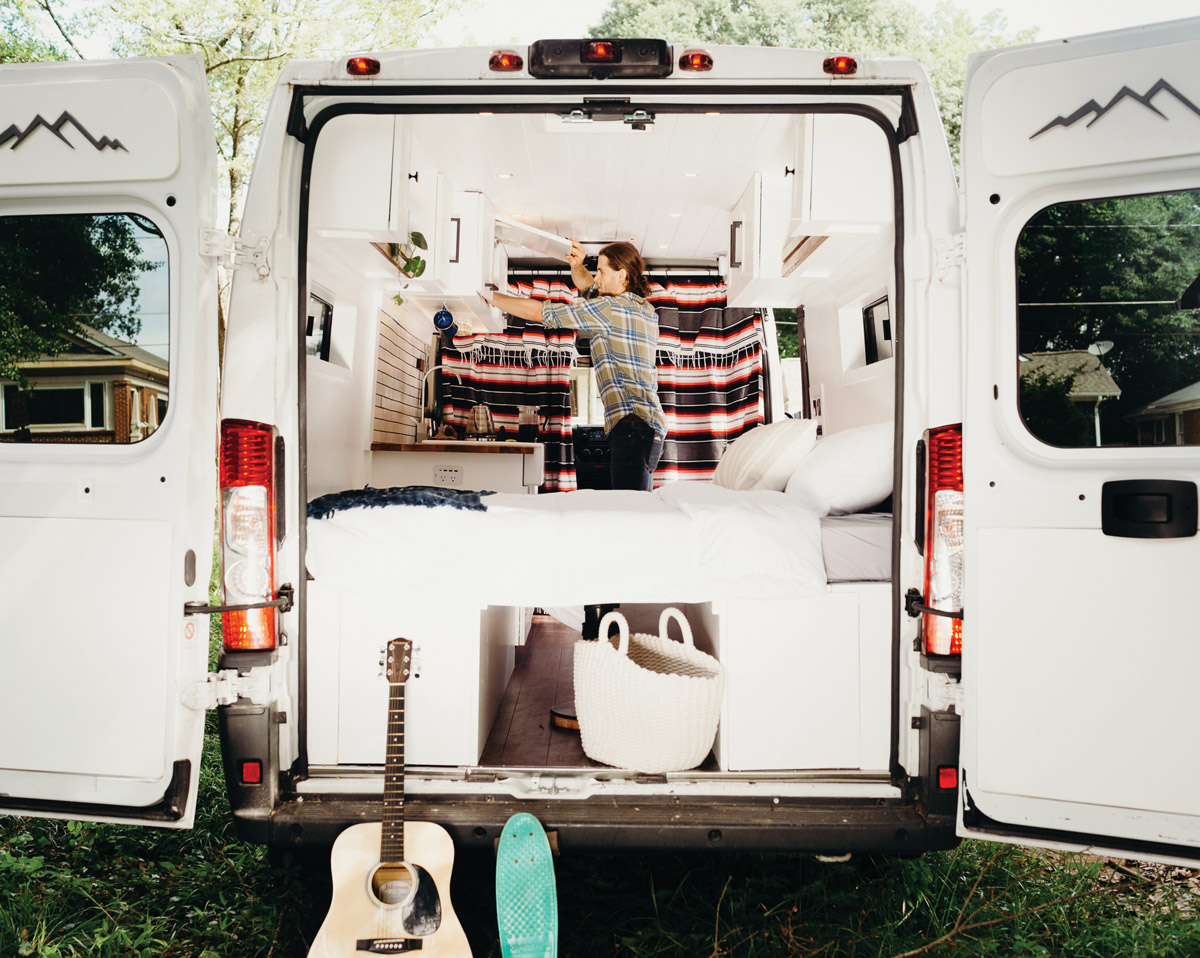 In the summer of 2018, Wyatt Roscoe customized his van while taking a break from his design and project-management job in the solar industry. He posted it online for sale, and, over the next two months, he inked deals to convert eight vans. Sensing a market, Roscoe started Inner Space Ships. Based in a former neon warehouse along the Atlanta BeltLine's Westside Trail, Roscoe and his four-person staff have since converted nearly 30 vans into efficient and stylish ways to explore the country and save on Airbnb bills.
• Inner Space uses two vans for roughly 90 percent of its conversions: the Ram ProMaster, which is relatively affordable and wide enough for a person to sleep perpendicular; and the Mercedes-Benz Sprinter, considered the "gold standard" of vans.
 

View this post on Instagram

 
• Why's a compost toilet ideal? "It's really nice to not wake up your partner in the middle of the night, open the door, step on the cold snow or whatever it is wherever you are camping, to use the restroom," Roscoe says.
 

View this post on Instagram

 
• How much will a van cost? Normally, the customer will finance or buy the van—the cheapest "van shell" runs roughly $41,000—and leave it with Inner Space. A full buildout starts just under $30,000, but the Inner Space team recently delivered a $75,000 conversion.
 

View this post on Instagram

 
• The pandemic inspired people to embrace the outdoors (and, for some lucky ones, allowed them to work from anywhere). Interest in the company's models and custom builds has more than tripled, Roscoe says.
• Earlier this year, the team was tasked with building a van that could comfortably accommodate a family of six—adding four captain-style chairs and two bunk beds in the back.
 

View this post on Instagram

 
• To save space, a table pulls out from underneath the bed, and a kitchen island can hide a compost toilet. Water tanks are molded to fit over wheel wells. The team can also add an outdoor shower, roof racks, and other amenities.
• Though most customers opt for one of Inner Space's two main models—the two-person Millennial Falcon and four-person Obi Wan Vanobi—the company does entertain special requests. One client earlier this year asked them to research bulletproof materials.
This article appears in our April 2021 issue.