December 1999
Georgia Tech grad student Ryan Gravel submits a master's thesis describing a "belt line" loop of multiuse trails and transit along 22 miles of railroad corridor. City Council President Cathy Woolard soon champions the idea.
April 2005
Atlanta BeltLine Partnership, an engine for raising funds and awareness, is formed. Its mission is to enable construction of parks and trails, engage the public, and empower residents of the BeltLine's 45 neighborhoods.
April 2006
City buys the dormant, 300-acre Bellwood Quarry for roughly $40 million, in hopes of one day building Atlanta's largest park and water reservoir, west of Midtown.
March 2007
Atlanta BeltLine Inc.'s community engagement and master planning begins; the Atlanta BeltLine Tax Allocation District Advisory Committee is formed to oversee use of public money.
November 2007
ABI buys the first section of BeltLine right-of-way, a 4.5-mile piece called the Northeast Corridor.
October 2008
Built by the PATH Foundation, the West End Trail's initial 1.5-mile phase debuts, marking the first paved BeltLine segment. (It's now 2.4 miles.)
April 2010
A one-mile section of Buckhead's Northside Trail opens.
June 2010
The annual BeltLine Lantern Parade debuts with a few hundred people. (It's later moved to September. Attendance will skyrocket to 70,000 by 2019.)
May 2011
In Southeast Atlanta, eight-acre D.H. Stanton Park opens as the first of many planned BeltLine-adjacent parks—or "emerald gems" on the 22-mile necklace.
June 2011
Totaling 17 acres, Historic Fourth Ward Park and Skatepark (the city's first) debuts, with skateboard legend Tony Hawk in attendance.
September 2011
Boulevard Crossing Park's initial phase (five acres) opens south of Grant Park, along the BeltLine's future Southside Trail.
October 2012
The first BeltLine section to be built in the former railroad corridor, the 2.25-mile Eastside Trail, opens. Immediately, it's immensely popular.
2013
Along the Southside Trail corridor, median home sale prices in the Capitol View neighborhood are $51,500. (Within five years, that number will explode by 327 percent to $220,000.)
May 2014
At a ceremony in Luxembourg, the International Real Estate Federation names the BeltLine the best environmental rehab project in the world.
April 2015
The 69-unit Reynoldstown Senior Residences, an affordable complex for residents age 62 and over, breaks ground.
September 2016
BeltLine visionary Gravel and equity expert Nathaniel Smith quit the BeltLine Partnership's board, criticizing a lack of emphasis on equality and affordable housing.
November 2016
Atlanta voters pass TSPLOST and MARTA tax referenda—a source of revenue for buying remaining BeltLine right-of-way.
August 2017
BeltLine CEO Paul Morris announces his resignation in the wake of an AJC and Georgia News Lab investigation showing the agency's efforts to build 5,600 affordable housing units by 2030 were "anemic."
September 2017
The three-mile Westside Trail opens, linking 11 neighborhoods and four parks, amid rising concerns of BeltLine-induced gentrification, a national news topic.
November 2017
Eastside Trail's first southern extension opens, expanding a mile through Cabbagetown into Reynoldstown.
March 2018
City leaders announce the $26-million purchase of the 4.5-mile Southside Trail corridor from train company CSX. The crescent-shaped swath will one day connect the Westside and Eastside trails, but funding is still undetermined.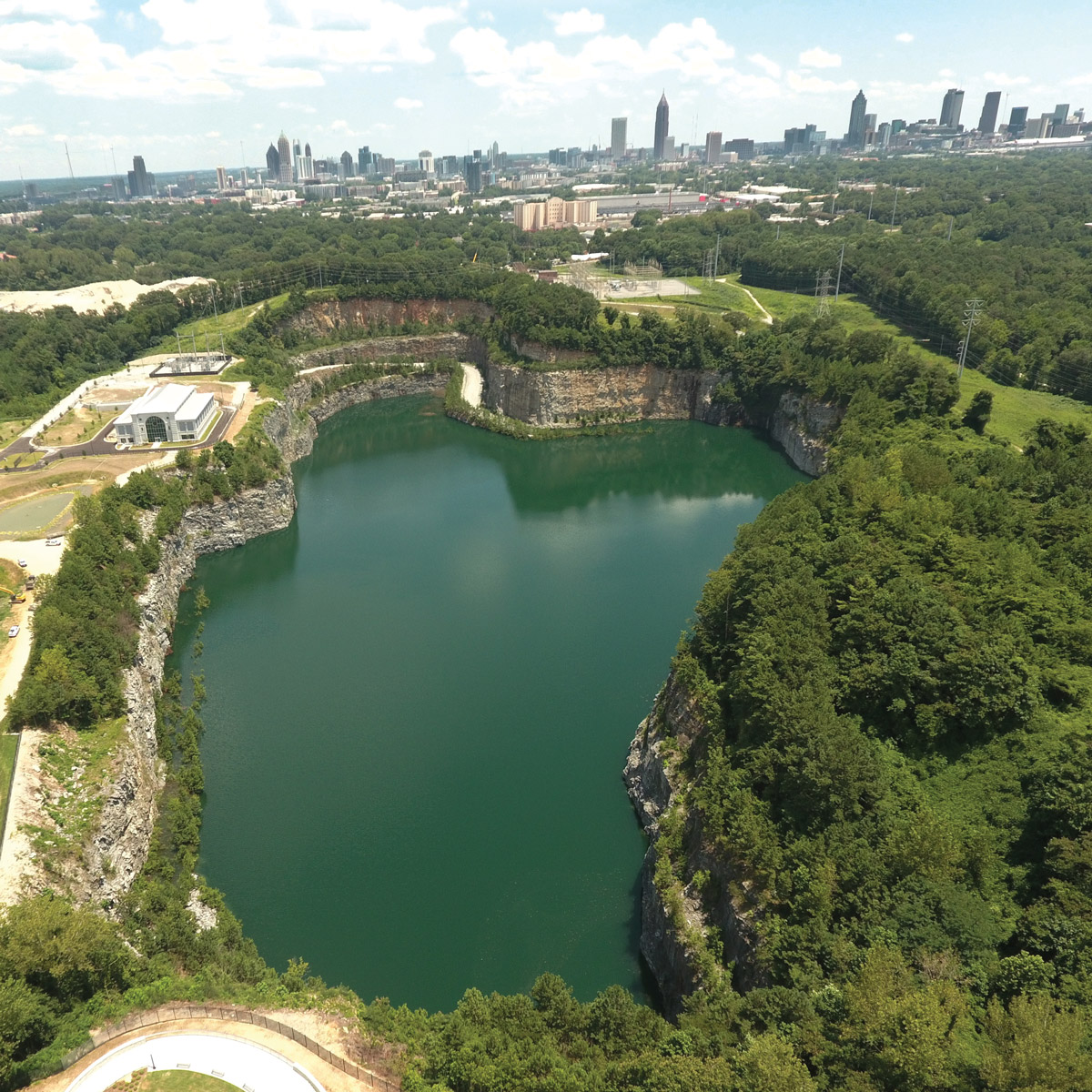 August 2018
The city buys the final requisite piece of abandoned railroad, the 1.8-mile "Kudzu Line" on the Westside near downtown. ABI issues a report with eight recommendations to meet the goal of creating 5,600 affordable housing units.
September 2018
Ground breaks on the $26.5 million first phase of what's now called Westside Park near the old Bellwood Quarry, with Mayor Keisha Lance Bottoms heralding it as an economic driver for nearby neighborhoods.
February 2019
Clyde Higgs is appointed president and CEO of ABI.
July 2019
The Eastside Trail's final phase wraps, providing an alternate transportation route from Midtown to Memorial Drive.
December 2019
Private investment along the BeltLine exceeds $6 billion—equivalent to four Mercedes-Benz Stadiums. ABI announces purchase of nearly 400 affordable units, with 700 more in the pipeline.
January 2020
Plans emerge for a condo tower at the edge of Historic Fourth Ward Park with prices topping $2 million.
February 2020
Mayor Bottoms places a development moratorium on neighborhoods near Westside Park, citing overheated gentrification.
December 2020
The BeltLine launches a grant program, funded by corporate donations, designed to help keep longtime "legacy residents" in their homes near trails.
2021
Four projects are expected to finish: the Northeast Trail's initial mile; an interim Eastside-Southside trail link through Glenwood Park; the Southside Trail's first .8 mile; and a connector from downtown to the quarry park and Westside Trail.
This article appears in our April 2021 issue.