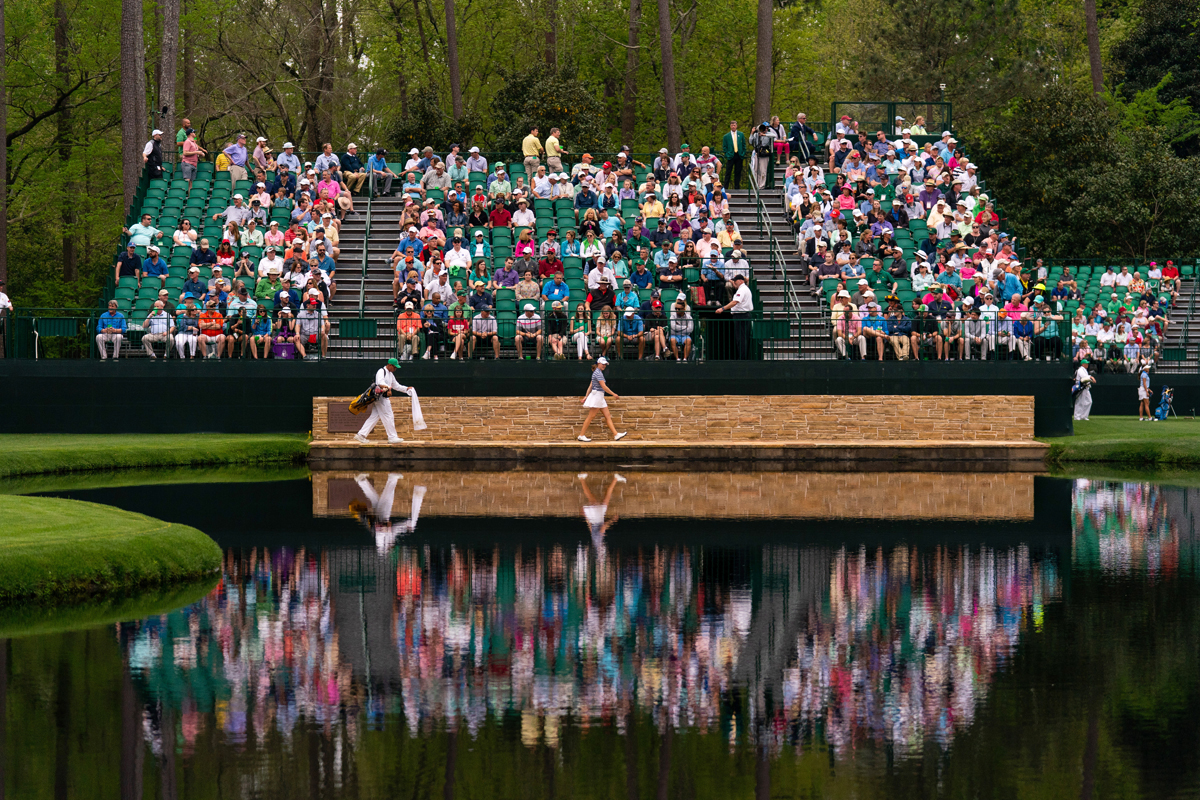 This year, for the first time since the course opened in 1933, women golfers competed at Augusta National. The first two rounds of the Augusta National Women's Amateur championship were held April 3 and 4 at the nearby Champions Retreat Golf Club, but the finals took place on the storied azalea-lined grounds on April 6, kicking off Masters Week. The occasion is particularly remarkable, given that the club's first two female members—former Secretary of State Condoleezza Rice and South Carolina businesswoman Darla Moore—were only admitted in 2012. The field included 72 top amateurs from around the world—all of whom played a practice round on the course on April 5—though only one, Galloway School graduate and Florida State junior Amanda Doherty, is from Georgia. The winner, Wake Forest's Jennifer Kupcho, did not receive a green jacket, but rather a Tiffany-designed silver-and-gold trophy. One tradition, however, remained the same: Tickets to the event were sold out.  —Betsy Riley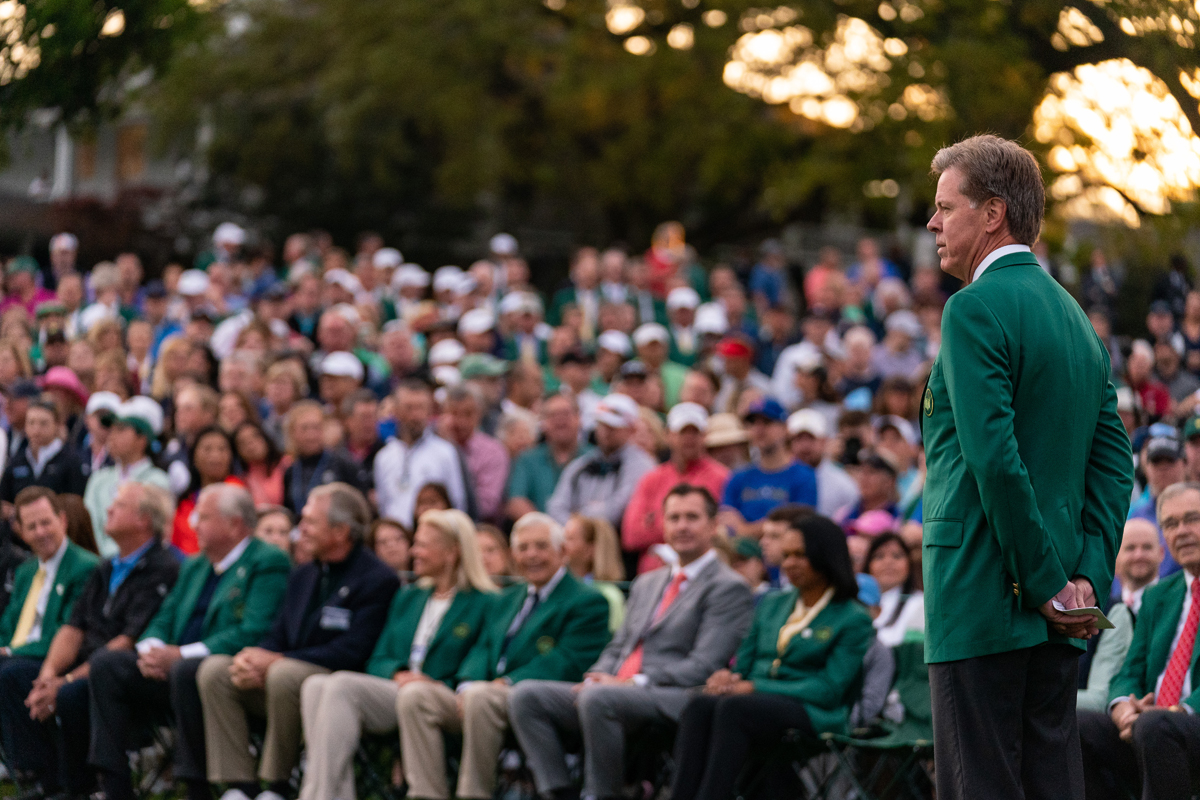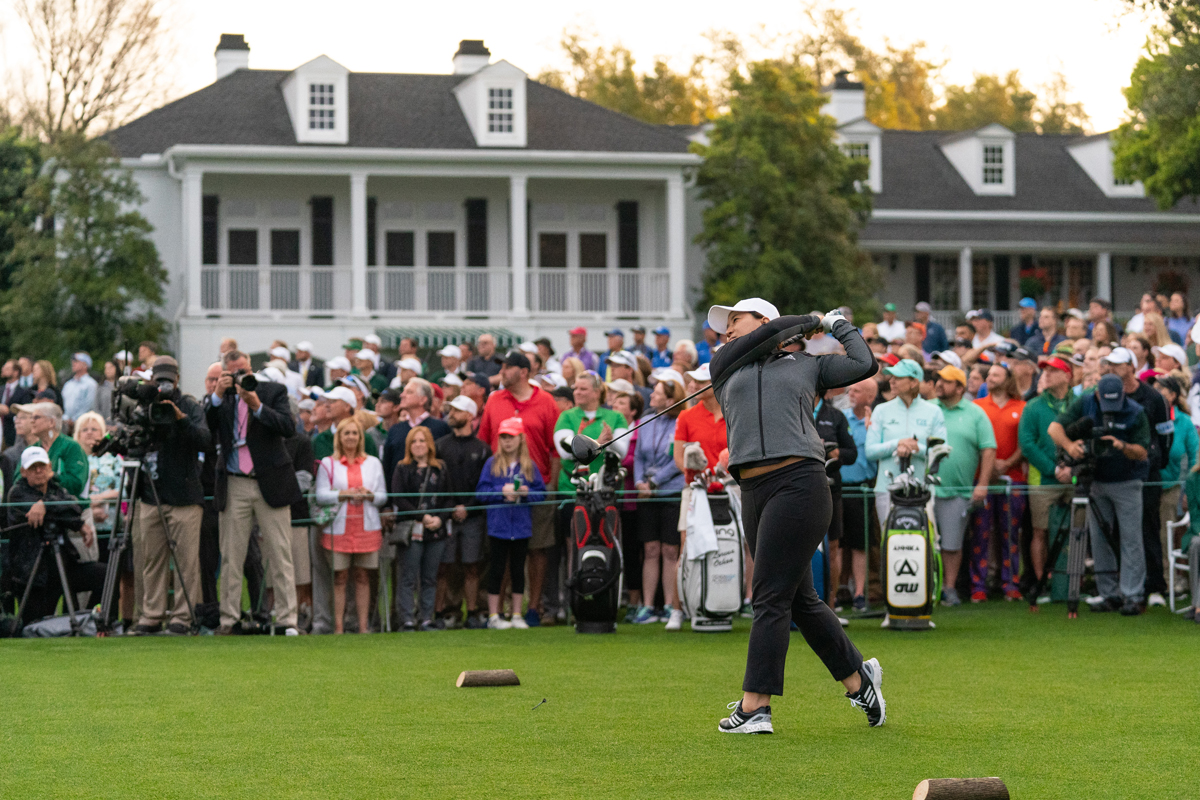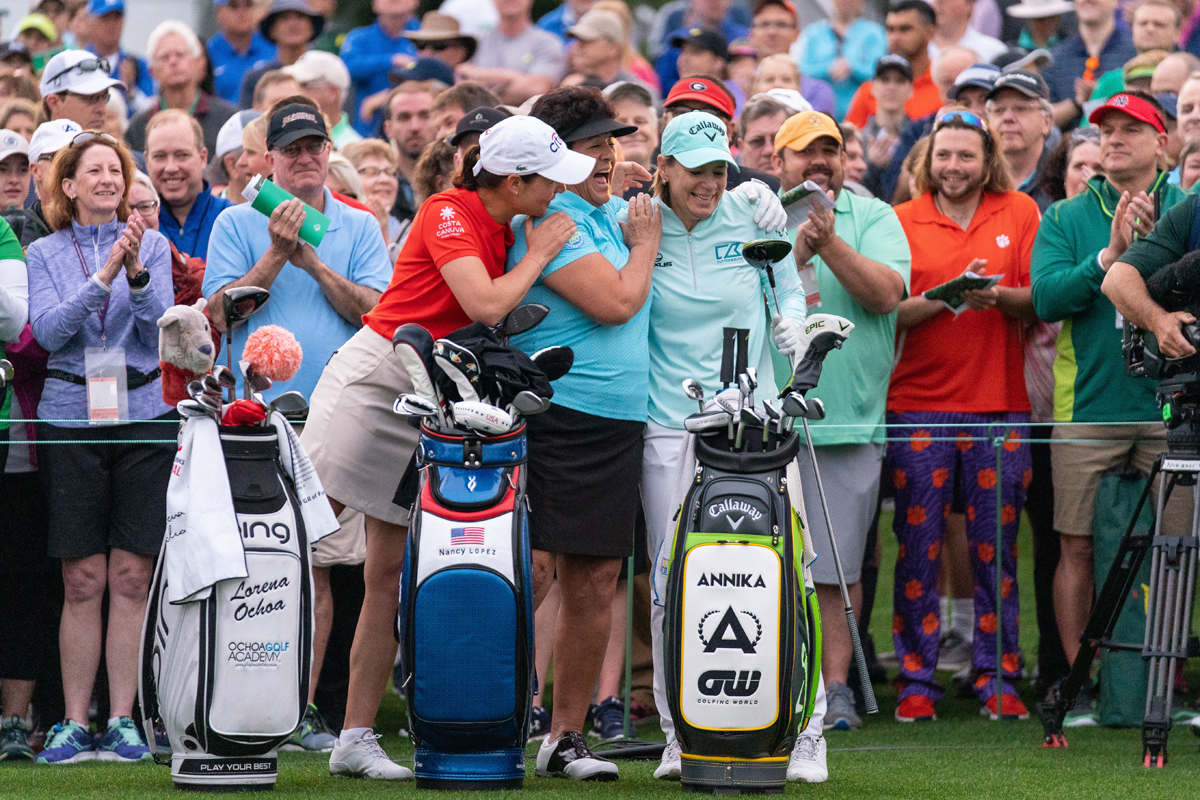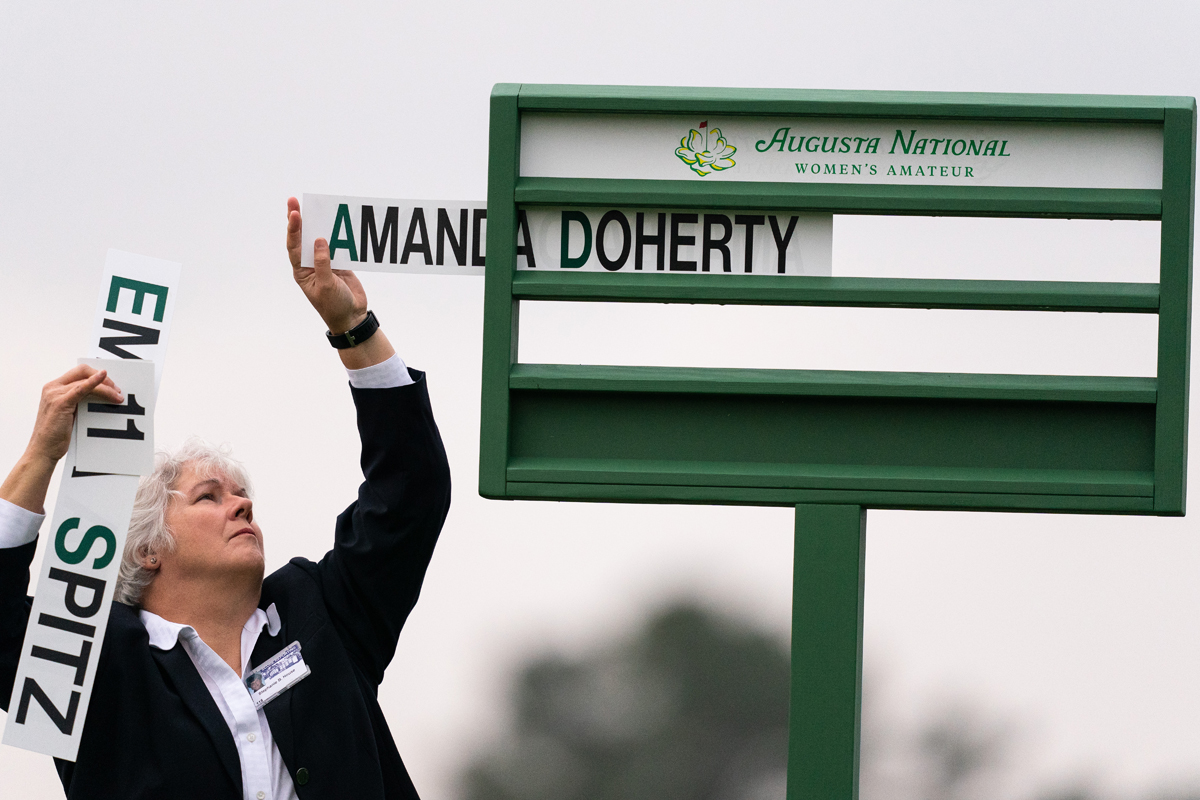 • • •
Here's what some of the women competing in the Women's Amateur had to say about playing at Augusta and how the tournament has the potential to boost interest and support for women's golf.
Jennifer Kupcho
Age: 21 | Hometown: Westminster, Colorado | School: Wake Forest University | Champion of the Augusta National Women's Amateur, finishing at -10 under par for the tournament and playing the final six holes in five under par, including an eagle on the par-five 13th.
"We've never really been given the opportunity to play at Augusta, so I think it's huge to have a tournament here. I think it will help encourage girls to come out and play the game.
For me, it was a great honor to be able to hit the first tee shot of the tournament. And then to be able to hit the last putt and to win, it's just amazing. It's an amazing feeling, to have my brother here, to have my parents here, everyone out there supporting me. It was quite a day."
• • •
• • •
Maria Fassi
Age: 21 | Hometown: Pachuca, Mexico | School: University of Arkansas | Finished second at -6 under par

"There is nothing I love more than representing Mexico, and I try to do it the best way I possibly can. I get chills every time they announce me and say 'From Mexico, Maria Fassi.' I like more when they say 'from Mexico' than when they say my name, and getting to [hear] that at Augusta where we haven't had a Mexican player in years, it's amazing. Even more so when Alvaro Ortiz plays next week at the Masters. It's a great year for Mexican golf, and I'm just really happy to be a part of it."
• • •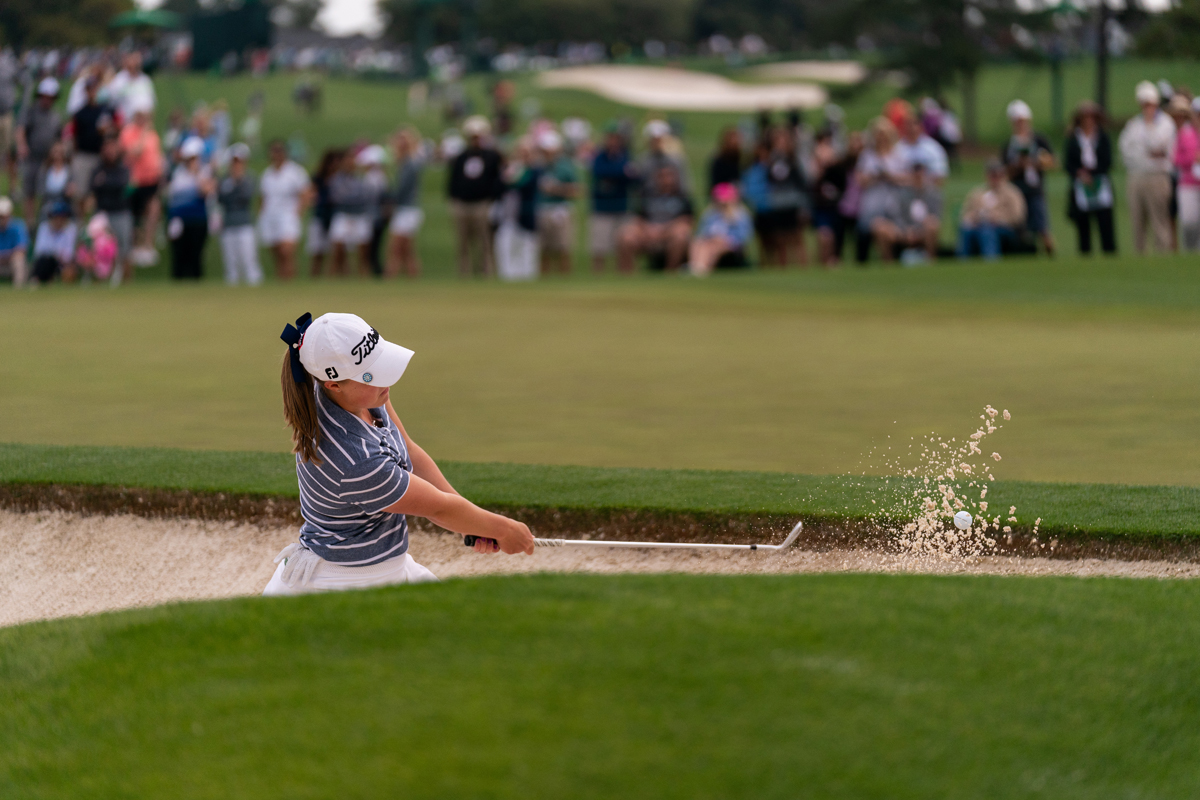 • • •
Amanda Doherty
Age: 21 | Hometown: Atlanta | School: Florida State University | Finished tied for 21st
"It's kind of surreal to be out here and see all the ropes up for the Masters. It's unreal. TV does not do it justice. You can't see all the slopes on TV; you can't see how hilly it is.
This is really huge for women's golf because the Masters is something that people who don't even really like golf watch and love. It's really going to put us in front of a lot of people, [even those who aren't] huge golf fans. So I think it's going to put us on the map a bit."
• • •
• • •
Mariah Smith
Age: 20 | Hometown: Clarksville, Tennessee | School: University of Tennessee
"It was definitely a dream come true; I've watched the Masters every year and have always wanted to play this course. For us to finally have a tournament here and to have the opportunity to play on this course really means a lot. It was surreal to walk those fairways and greens.
I think this event is very significant for women's golf, it's really opening doors for women's golf and for future generations, I think this is really good for us and is going to help grow the game in the upcoming years.
I really wanted to come out here and be an inspiration to other African American girls and women in golf—just try to show them that we can do anything that we set our minds to and that we can open the doors and pave the way for future generations.
[This tournament is] going to have a huge impact on the game of golf. Young children, men and women, whoever watches the Masters is now going to know that there is a women's tournament there, so I'm hoping that by watching this tournament and the Masters on TV, maybe more people will get interested."
• • •
• • •
Zoe Campos
Age: 16 | Hometown: Valencia, California | School: West Ranch High School | Finished tied for 5th
"It was unbelievable playing Augusta. It's a course I never thought I'd play, especially as a woman.
In the whole world, it's always been that men have more opportunities than women. Now to have women playing a course like this, where the first major for men is played, is a really good way to open up things for women to be put out there more."
• • •
• • •
Rose Zhang
Age: 15 | Hometown: Irvine, California | School: Home-schooled | Finished tied for 17th
"I really enjoyed all the par threes—there was just a lot of flowers around and the scenery was amazing.
When I first started golf, the Masters was one of the first tournaments I watched on the PGA Tour, and it just inspired me to get better. Being able to play it was one of my dreams. In the women's game, this event is truly a game-changer."
• • •
• • •
Alexa Pano
Age: 14 | Hometown: Lake Worth, Florida | School: Home-schooled
"It was so breathtaking and such an amazing experience for me. Honestly, I loved the entire course. Every single hole was the best I've ever played and so incredibly pure. It's everything you'd expect it to be and more.
As society changes, women [have been taking] bigger roles in sports, and this is definitely a barrier that none of us thought we'd be breaking for a really long time. I'm so proud of everyone that made the cut and so proud that they are going to be making history."
• • •
• • •
Andrea Lee
Age: 20 | Hometown: Hermosa Beach, California | School: Stanford University | Finished tied for 26th
"I was definitely looking forward to Amen Corner. I think all of us here dreamed of being able to walk those three holes. It was definitely a surreal moment, especially with all the magnolias and azaleas in full bloom.
This is a monumental week for women's golf. All of us have watched the Masters on TV, and to be among the first women to play a competitive round at Augusta National is truly an amazing opportunity. This will be one of the most memorable moments of my golf career, for sure."
• • •
• • •
Erica Shepherd
Age: 18 | Hometown: Greenwood, Indiana | School: Center Grove High School | Finished tied for 23rd
"It's unreal; it's nothing like what I expected. Number 12—just the bridge—that's the screen saver on my phone, so just to be there and hit a shot in there, that's something I didn't ever think would happen.
These are the best 72 amateurs in the world, and hopefully this is a tradition that goes on long past me. To look back and tell my kids that I was one of the first, and being a part of what should be a turning point in women's golf and women's sports, it's just awesome."
• • •
• • •
Dylan Kim
Age: 22 | Hometown: Sachse, Texas | School: University of Arkansas

"[This tournament] symbolizes a really big step forward in the women's game. To have Augusta National and the Masters—the pinnacle of golf—recognize women's golf and invite us to play at this course [sends] a really powerful statement that they are willing to support and give us some credit as female golfers.
I hope that people will see that women's golf is worth watching, and I hope that they will come to more LPGA events, support our majors, and give us the credit I feel we deserve."
• • •