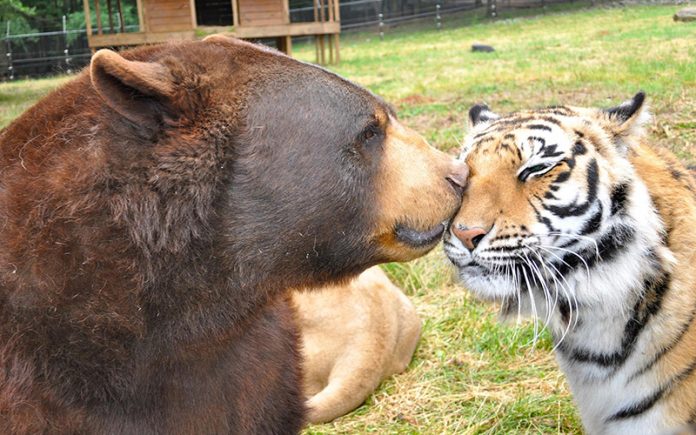 Even if you are familiar with Henry County, Georgia, there are probably a few places and people whose stories are unfamiliar. Every place has a story, and every story has a hero. Henry County is no exception. Located only 30 minutes comfortably south of Atlanta, Henry County is a short drive to a long weekend. If you visit, you'll learn a little Henry County trivia and be on your way to a perfect weekend. The following are eight spots in Henry County where history has a name (and some heart).
The Original Shane's Rib Shack
While Shane's Rib Shacks can be found all over the Southeast with more than 70 locations, the Original Shane's Rib Shack still operates out of their little "shack"in McDonough, complete with an outhouse. Shane Thompson and his wife own and manage the franchise, and the original shack is still dishing out barbecued pork, chicken, ribs, and their famous peach cobbler. Spring is the perfect time to order up a huge helping of ribs and sit on their screen porch or take the kids for the world's best chicken tenders and a chance to play on the playground.
Southern Belle Farm
What started off as a dairy farm in 1938 has transitioned five generations later into a thriving agritourism farm. Jake Carter and his father Jimmy own and operate Southern Belle Farm, which is open nine months of the year. You-pick strawberries kick off the operating year in April, and blueberries, blackberries, and peaches soon follow. Pre-picked fruit and an assortment of homemade goodies are also available in the Farm Market. Do not miss the homemade strawberry shortcake and strawberry ice cream. When summer fades to fall, the farm fun kicks into high gear with pig races, a corn maze, pumpkin patch, and more.
French Market and Tavern
The French Market and Tavern was the long-time dream of Rick and Lauren Weaver. Rick, a New Orleans native from a long line of chefs, always dreamed of opening a restaurant that showcased the authentic cuisine of his hometown. Lauren, a native Atlantan with a constant thirst to renovate, design, and bake, dreamed of a shop touting home décor and cupcakes. They purchased the old Gardner Hardware Store (built in 1902), and after a painstaking six-month renovation, the French Market and Tavern was born. The Weavers were careful to salvage as much of the building's rich history as possible, repurposing more than 5,000 square feet of century-old heart pine floors as accent walls, dining tables, display tables, and shelving in the market. The restaurant's food marries their Southern and Cajun/Creole roots, and the dessert and drink menus aren't too shabby either.
Army Aviation Heritage Foundation & Flying Museum
At the Henry County Airport across the street from Atlanta Motor Speedway sits a bucket-list adventure that still flies under the radar. The Army Aviation Heritage Foundation & Flying Museum (AAHF) is a non-profit organization that maintains and preserves Army aviation history through static displays, flying demonstrations, and their ride program. Cliff Stern, a retired Vietnam helicopter pilot and engineer, has been involved in the organization since his son surprised him with a trip to the AAHF for a helicopter ride in 2011. Despite having over 2,000 hours in a Huey, his first ride in a Cobra helicopter was what he called "a bucket list ride." The volunteers like Cliff, most of whom are veterans, lead free hangar tours, speak at educational events, fly during ride events, help maintain the aircraft, and travel all over the U.S. to air shows.
Heritage Park Veterans Museum
What started off as the passion project of two military veterans with no museum experience has turned into a must-see destination. Retired Army Command Sgt. Maj. Jim Joyce and retired Air Force Col. John Anzelone took over a small veterans museum that consisted of five glass cases, nine mannequins, and 15 uniforms in 2010. Over six years later, it has grown into a place to remember, honor, and heal with more than 20,000 military items from World War I to present. The majority of the items in the museum have been donated by soldiers or their families due in large part to the museum's commitment to give each piece a name and a story. These stories of military life, wars fought, and equipment used are recounted by veterans who volunteer as guides.
JailHouse Brewing Company
When an enterprising young couple bought an old building in the small town of Hampton to start a brewery, they had no idea it was the old city jail. From that historic tidbit, JailHouse Brewing Company has created a fully-evolved brand around their beer. Owner Glenn Golden is known as the warden, and he and his wife Melissa can be seen during "visitation" (tours and tastings) serving samples of their Slammer Wheat, Mugshot IPA, or Breakout Stout and talking beer with their guests in the "yard." JailHouse was Georgia's fourth microbrewery in what has evolved into an exploding craft-beer scene. While they want to expand and grow, JailHouse is unique in their intention to stay small and focus on making their beer about community.
Noah's Ark Animal Sanctuary
At the age of four, Jama Hedgecoth had a dream that would become her life's mission: to provide a home for both children and animals that were unwanted or have suffered from abuse and neglect. Through the years, her work with animals grew into Noah's Ark Animal Sanctuary, a facility with more than 1,500 animals of 100 different species living on 250 acres in Locust Grove. This nonprofit sanctuary operates on donations and is free to the public. Despite being open since 1978, they gained international recognition when their bear, lion, and tiger family was featured on Nat Geo Wild's Unusual Animal Friends. Though Leo the lion passed away in 2016, visitors from all over the world come to see the bear Baloo, tiger Shere Khan, and the rest of the animal residents of Noah's Ark, walk the nature trails, have a picnic, or play on the playground.
Atlanta Motor Speedway
Arguably the best-known tourist attraction in Henry County, Atlanta Motor Speedway offers excitement beyond its NASCAR race weekends. They host the Summit Racing Motorama Car Show in April, summer racing series, Thursday Thunder, Friday Night Drags, driving and racing schools, concerts, and an air show. Track tours are offered five days per week and include three laps around the famed 1.54-mile track. The historic facility has hosted more 500-mile NASCAR races than any other track on the stock-car racing circuit and has hosted some of NASCAR's biggest moments. Ed Clark, president and general manager of the speedway, has been at the helm for more than 24 years and watched current Monster Energy NASCAR Cup Series stars like Joey Logano, Reed Sorenson, David Ragan, and Chase Elliot cut their racing teeth during Legends Racing at Thursday Thunder. Clark has even done a little racing himself and is living his dream of working in the auto-racing industry, a dream he had from the age of 8.