Florida's Gulf Coast offers easy escapes, whether you're craving lush resorts, preseason baseball, or natural retreats. Here are three itineraries to follow. —Edited by Betsy Riley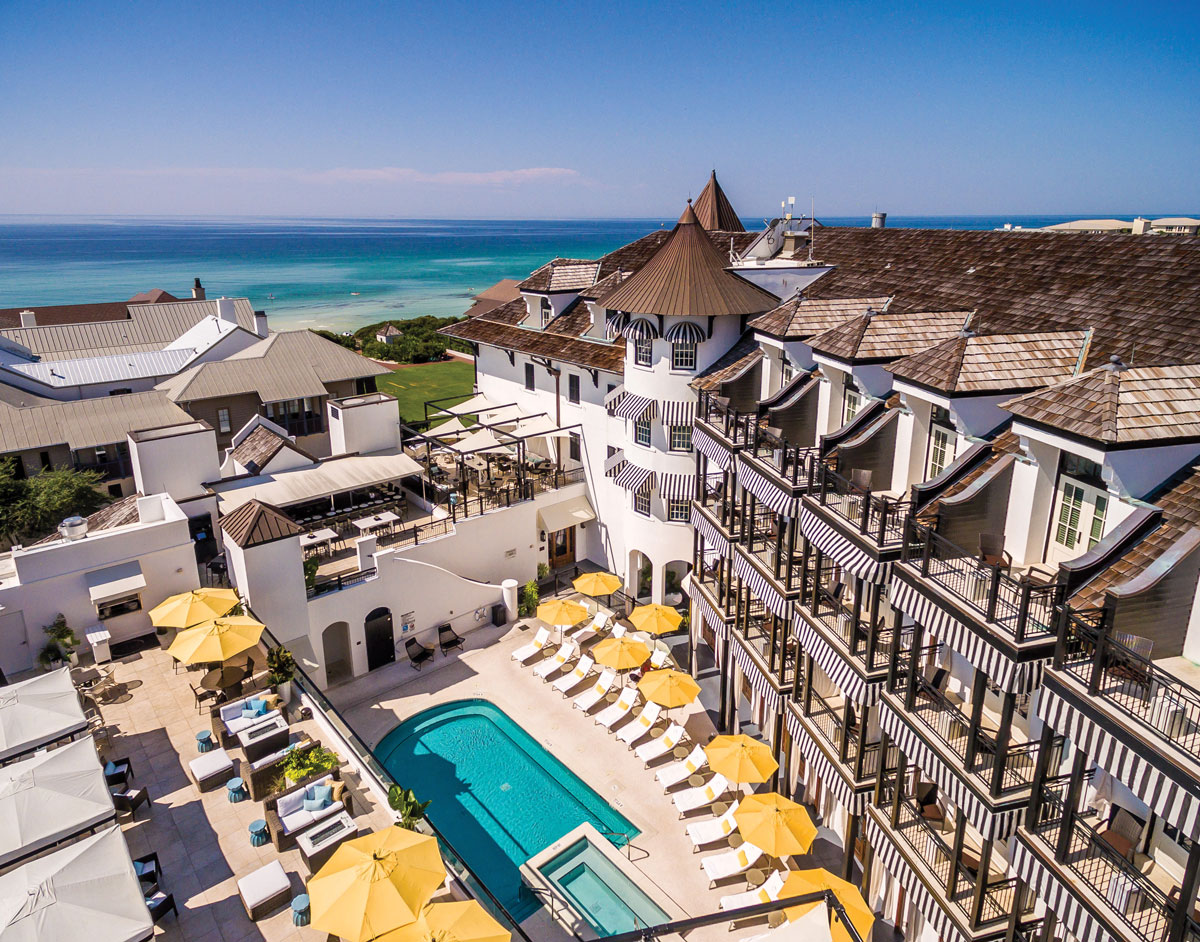 It's not that I don't like children. I actually have two of them, ages 11 and 13. It's just that when I'm vacationing without my kids, I'm not a huge fan of other people's children. And I totally understand if fellow adults feel likewise about my brood.
Recently, my husband and I dropped our kiddos with their grandmother and set off by ourselves for Florida's highway 30A—a series of 12 beachside neighborhoods along the 24-mile South Walton County road. We had planned our trip's timing carefully: During March and April, the area is overrun by spring-breaking families from all over the South. Trying to drive down 30A without hitting one of the bazillion bike-riding tweens is like playing a high-stakes game of Frogger. The best times for a grown-up "spring break" here are late winter (when we went) or May—especially May 19–20 this year, when the Alys Beach neighborhood hosts its spectacular Digital Graffiti projection-arts festival. Keep reading
---
You could traipse through the Florida wilderness with hiking boots and binoculars, checking off species as you see them. But if you're short on time and want to see a bunch of wildlife—as I did on a recent midwinter road trip down Florida's Gulf Coast—you could also just drop by Homosassa Springs Wildlife State Park, a gorgeous subtropical campus beside the Homosassa River. Animals have a storied past on this property, which used to be a private concern called Nature's Own Attraction, a tourist trap whose exotic holdings included trained animal actors. Nowadays, a better example of Old Florida is just down the highway at Weeki Wachee Springs State Park, which still offers mermaid shows—live mermaids!—twice a day. But linger awhile at Homosassa—it's less gimmicky, more peaceful.
Today Homosassa Springs, about a third of the way down the Florida peninsula, serves as a refuge for rescued native creatures. A stroll through the park offers a one-stop opportunity to see pelicans swooping and flamingos grooming, a bobcat dozing in the sun, panthers, foxes, roseate spoonbills. Non-native species are few but notable: First, the retirees who live nearby—transplanted, no doubt, from the Ohio habitats of their birth—who spend their mornings power walking a paved path through the forest. (That part's free; admission to the animal section costs $13.) Second, the oldest hippopotamus in the country, a retired performer named Lu. He's in his 60s but has not lost his flair for showmanship: Lu has been known to use his tail to fling feces at visitors. Keep reading
---
Atlanta Braves manager Brian Snitker was right. When I interviewed him in January at the annual Braves Fest fan event at Truist Park, he looked me squarely in the eyes and said, "Sarasota/North Port is awesome. It's a great place to bring your family. The beaches are really nice. There are good restaurants. Once you get down there and learn the area, it's just sneaky good."
After scouting the region myself for a few days, I can't help but echo his sentiment. The metro area of about 750,000 residents, 60 miles south of Tampa, is quaint, fun, and crazy about baseball. Keep reading
This article appears in our March 2023 issue.