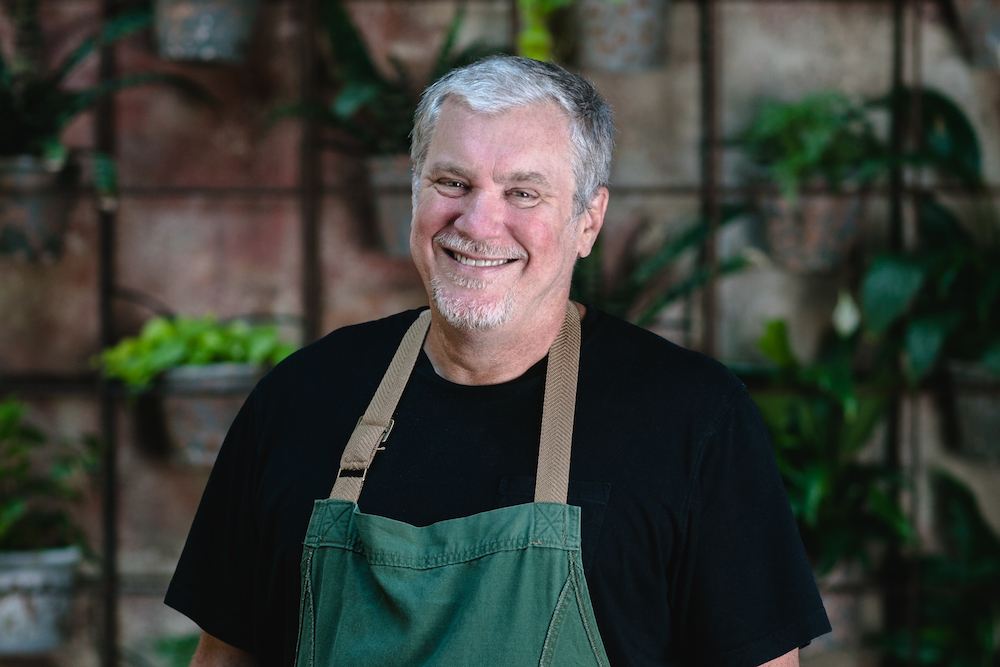 Jay Swift—founder of acclaimed Old Fourth Ward fine dining spot 4th & Swift, which closed in 2016—has taken the reigns at BeltLine mainstay TWO Urban Licks. Executive chef Shane Wancio departed in late June.
"I'm excited to be back in Old Fourth Ward," he says. "When I got the chance to work at TWO, I jumped at the opportunity."
After opening the now-shuttered Peachtree Corners restaurant Noble Fin in 2016 and closing 4th & Swift just months later, Swift moved around a bit. He helmed the Iberian Pig in Decatur, worked in hotels and country clubs in Nashville, Tennessee, and out West, and for the past year, led the kitchen at the Druid Hills Golf Club.
Since the end of June, he's been focused on the wood-burning oven at TWO, creating new dishes and perfecting long-time TWO signatures.
"They haven't revamped the menu in a while. It's time to modernize it and put to use this beautiful wood-burning rotisserie," he says.
New on the menu is a crispy duck leg and chicharrons with pimento cheese. Swift says he's also working on a pulled pork loin, oven-roasted fish, and a seasonal heirloom tomato salad. TWO staples that will be sticking around include rotisserie chicken, smoked brisket, and salmon chips.
For brunch, Swift intends to lighten the menu for the summer. "There's a big call for more vegetarian dishes," he says. "I'm thinking about some grain dishes—maybe a nice farro salad or something with tabouleh."
A Maryland-style crab cake is in the works, too. Purists needn't worry: the chicken and biscuits will remain.
As for those holding out hope that 4th & Swift will reopen—Swift says he's not considering it "in this market."
He may, however, work with additional Concentrics Restaurants (TWO, Bully Boy). "We will have to see what happens," he says. "[Bob Amick and I] talked about it a bit. My priority is this place right now."