Slated to open in Chamblee this summer, the Distillery of Modern Art is a 15,000-square-foot space intended for spirit enthusiasts—and spirit enthusiasts who are also enthusiastic about modern art. Founded by event producer Seth Watson, the facility is more distillery than museum, but it will display works from local artists on the walls, as well as on the spirit bottles.
"Art is subjective; so are spirits," Watson says. "Modern art takes the tradition of the past and goes into experimentation, going against the grain."
Watson says opening the distillery is an evolution of his career as an event planner. "I'm a creator at heart. I love the evolution of bringing events and artisan spirits under the same roof to create a cohesive, immersive experience that can be taken away with you, not just [experienced] for a brief moment in time," he says.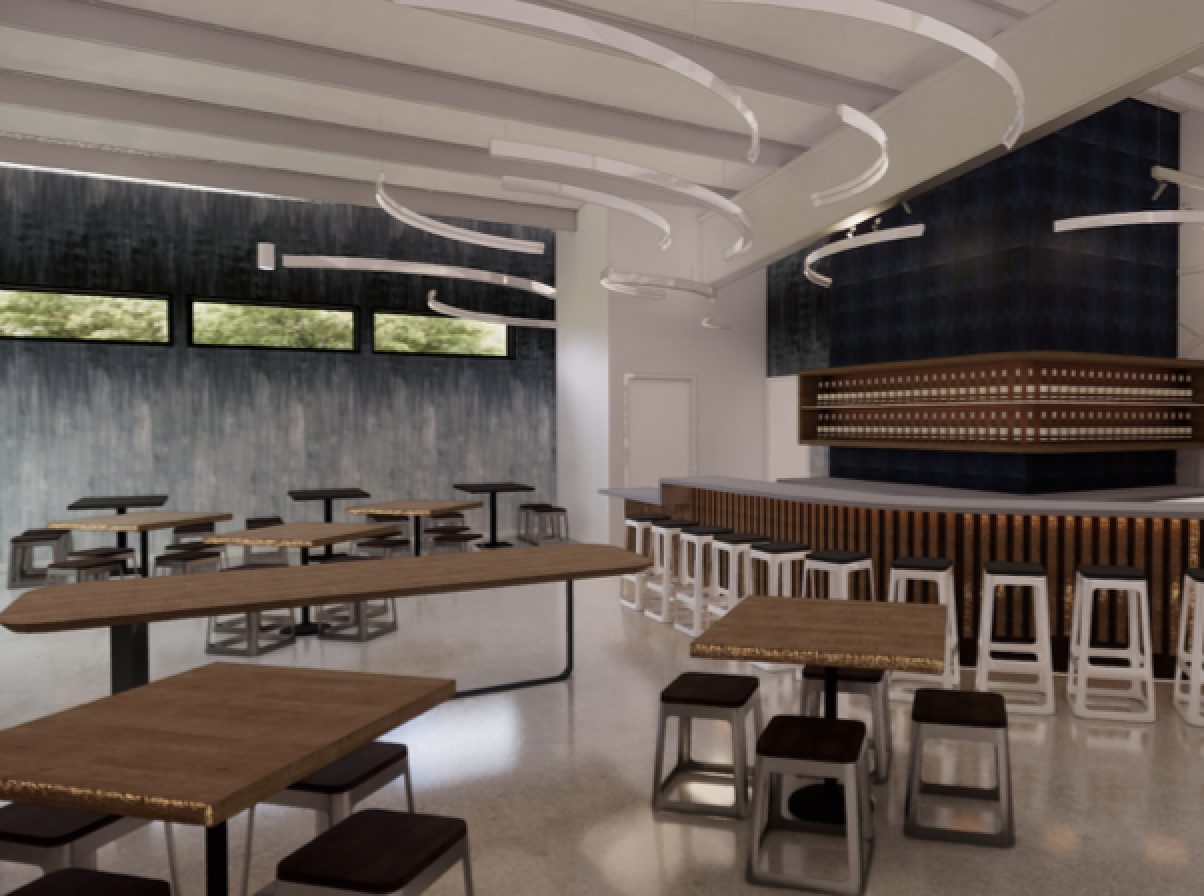 Located in an industrial area (2197 Irvindale Way), the building will feature a gallery space and retail area at its entrance. Visitors will walk through old whiskey barrel staves into a space with textured walls and a curved bar. There's a distillery, tasting room, cocktail bar, and a private events space. The production area is strategically placed in the center to immerse visitors in the distilling process and even allow them to participate; during tours, guests will be able to add grains to the milling machine. They'll also be able to pull herbs and botanicals (think juniper, coriander, lavender, star anise, citrus, and peppermint) from an onsite garden to use in made-to-order cocktails. Build-your-own cocktail classes will be offered as well.
"I've spent most of my life trying to create experiences. People want [places that] evoke the senses," Watson says.
The distillery will produce peach vodka, plain vodka, gin, bourbon and rye whiskey aged at least two years, and brandy (called Atlanta Digestivo). Tours and tastings will be available for $10-$12, and the alcohol will eventually be available in local stores, too. The cocktail bar will remain open on weekend evenings even after tours have ceased for the day.