Rant
Death to Garnishes
Way before the obsessive precision of tweezer cuisine started getting on my nerves, with chefs acting more like painters in pursuit of an ideal composition than culinarians expanding the boundaries of taste, I had nothing but contempt for the superfluous garnish.
There is little new or particularly cool about the practice of depositing doodads I can barely see, let alone taste, on my plate. I like to ask chefs, "What if I were blind?" and watch them squirm in an attempt to justify the foolishness of punctuating the plate with commas of unidentifiable sauces and single petals of marigold.
It used to be that no fish came without a garnish of raw (and, at the time, not widely eaten) kale. A stalk of rosemary rose from every serving of rice, and fancy Thai cuisine was unthinkable without a spray of cheap orchids. Strawberries (usually fanned) and a little cluster of grapes are still routinely wasted on everything from cheese plates to bread pudding. All this either ends up in the trash or, worse, gets transferred from plate to plate.
Parsley, mint, and the occasional watercress make fine garnishes for a plate of protein. Leaky melon doesn't. There should be rules about such things.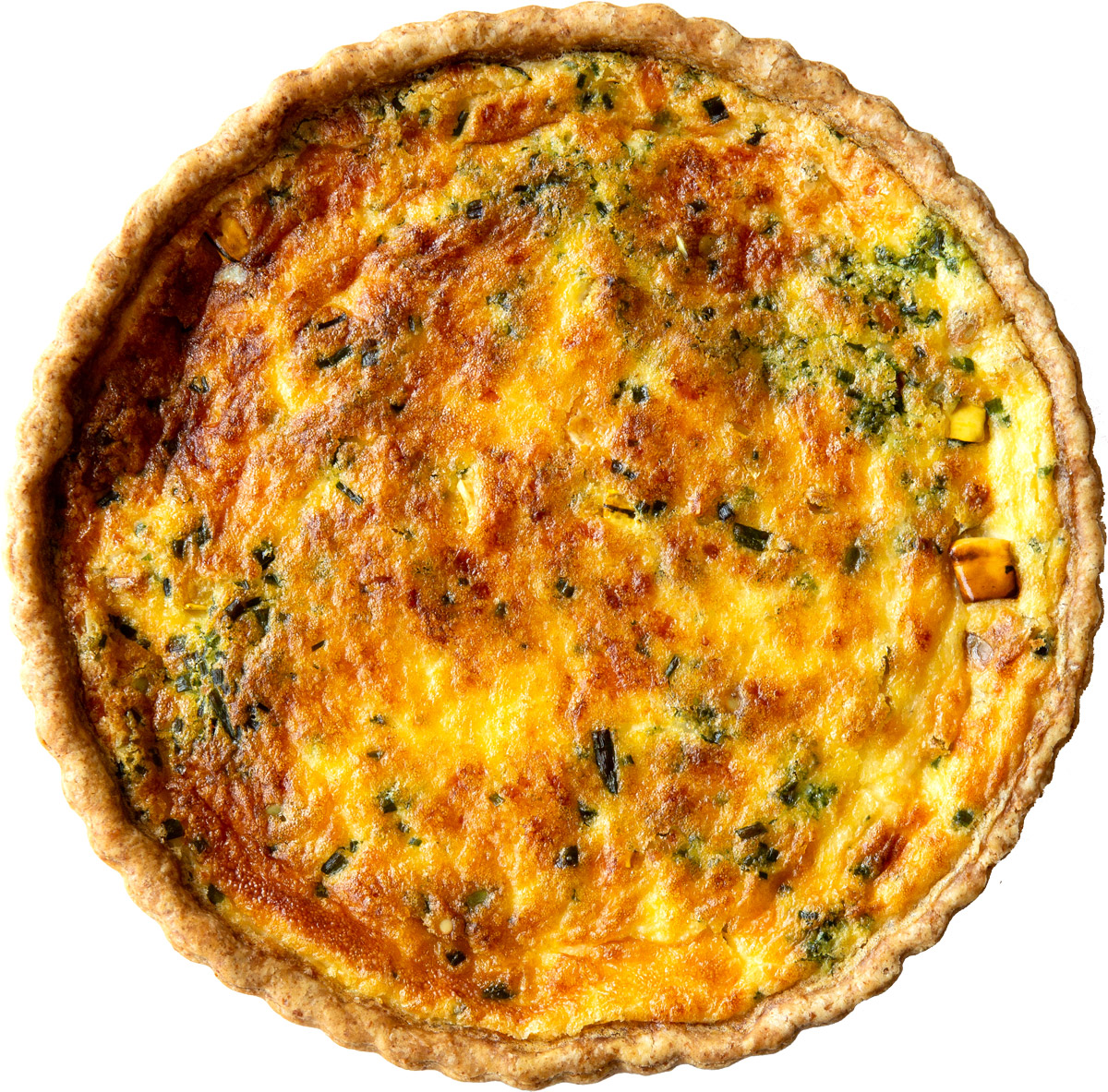 Rave
Long Live Quiche!
Ever since Bruce Feirstein published his 1982 bestseller Real Men Don't Eat Quiche, it's been nearly impossible for a stereotypical male to order a dish that's existed in one form or another for hundreds of years. But really, there's nothing gender-specific about loving quiche.
Quiche suffered many indignities in the 1970s, with mushy broccoli, pumpkin seeds, and other vegetarian staples added to its basic formula. (I prefer the bacon and Gruyère version, quiche Lorraine.) Quiche that's done right is my ultimate comfort meal. Little-bitty individual quiches aren't bad to snack on, but to understand quiche, one has to experience the glory of a tall, trembling beauty such as the one pastry chef Sarah O'Brien offers by the slice at her inimitable Little Tart Bakeshop, which now has three locations, the latest in fast-redeveloping Summerhill.
Like O'Brien, I respect a quiche that isn't overly eggy or custardy. Her secret: expensive local organic eggs, housemade creme fraiche, Thomasville cheese, and a whole-wheat crust that lends a distinct nuttiness. To the mix, she adds shell peas, squash, roasted potatoes, and the best fresh corn. And it's properly baked to a consistency that's creamy but firm.
There are other worthy quiches around town—including at Cafe Alsace in Decatur, the Brasserie at Bazati in Poncey-Highland, and Cafe Vendome in Sandy Springs—but Little Tart's is the pinnacle of the form.
This article appears in our June 2019 issue.