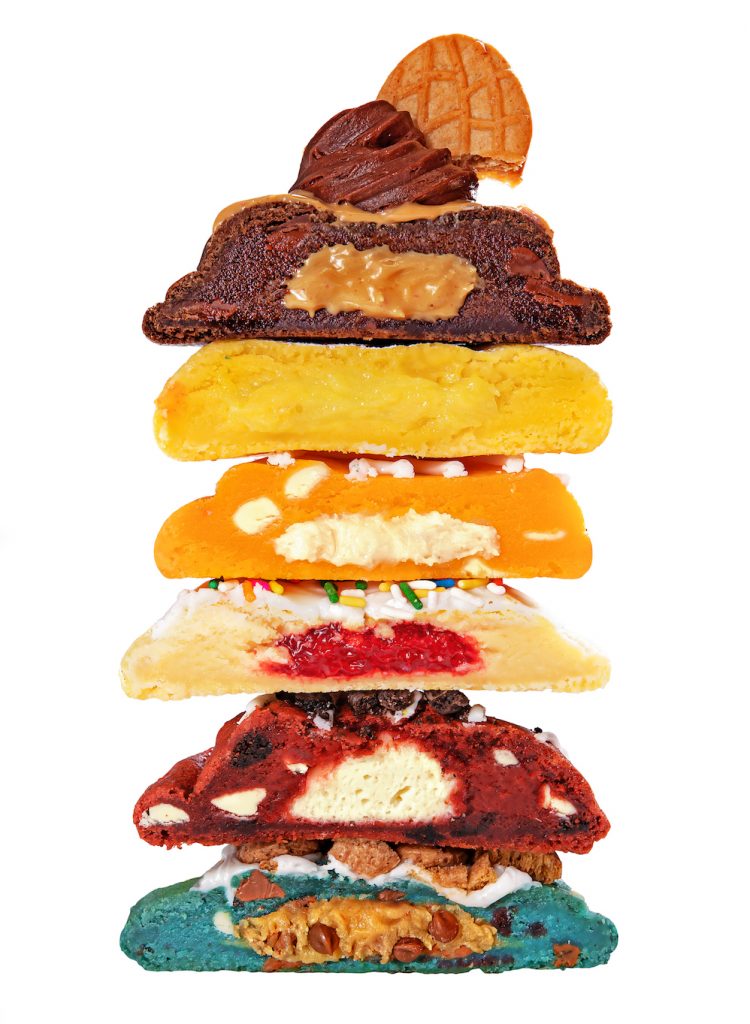 At 22, Lizzy Bullock unexpectedly became a mother when she took custody of her nephew after her sister and brother-in-law were killed. To forge a relationship with him and remind him of his mother—who had loved to bake—Bullock began making chocolate chip cookies with the 3-year-old every Sunday. Together, they'd make 70 to 200 cookies and pass them out to neighbors, sparking joy with each gooey creation.
Six years later, Bullock developed an autoimmune disease and was unable to bake for a few weeks. An elderly neighbor came by wondering what happened, causing Bullock to realize the impact her cookies had made. Years later, Bullock noticed the cookie renaissance happening in the chain world with shops like Crumble, Tiff's Treats, Insomnia, and others opening locations nationwide. She tried Dirty Dough—a stuffed cookie company based in Arizona—and decided to invest.
"Cookies have always played a role in our lives," she says.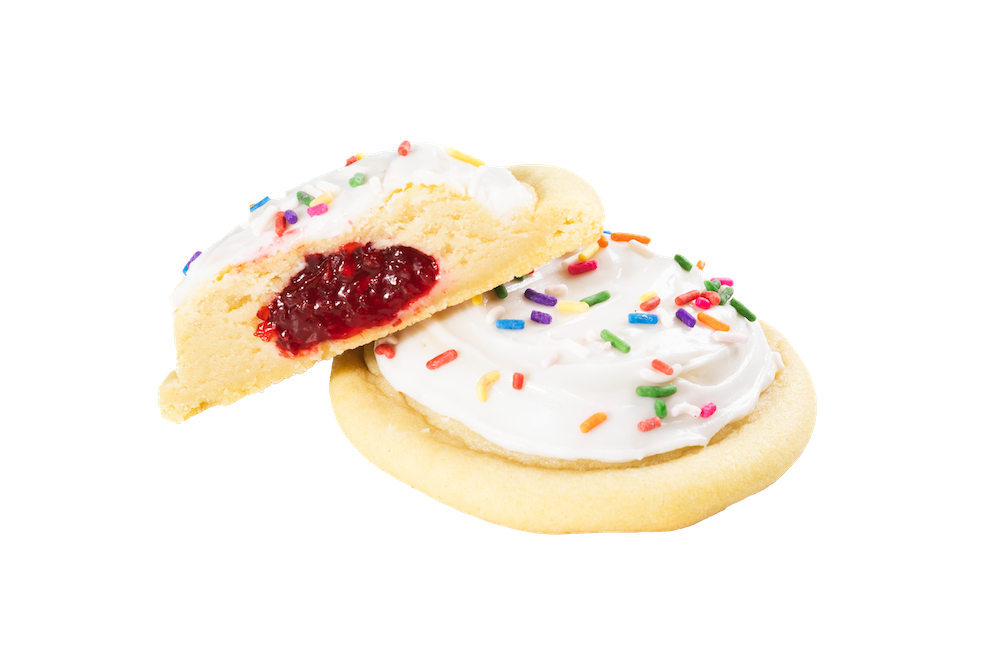 In September she'll open Dirty Dough in Roswell's Coleman Village shopping center (920 Marietta Highway). The 1,100-square-foot space will sell five staple cookie flavors and two or three rotating flavors. At five inches in diameter, the cookies are served warm and come in varieties like Raspberry Toaster Tart (think Pop-Tart), Brookie (chocolate chip cookie with brownie inside) and Cookies n Creame. The Reverse Reese's is stuffed with 25 grams of protein, and one of the chocolate chip cookies is gluten free. All of the cookies can be made into shakes, too. Although the dough is made offsite, the cookies are baked, filled, and topped in-store.
"The cookies are gigantic. They're meant to be a gift on their own, but you can get a four-pack to try more," Bullock says.
The Dirty Dough space is intended to feel clean and fun, with galvanized steel and wood accents. A wall mural depicts Roswell attractions like the covered bridge, that when scanned with a smartphone, illustrates virtual experiences. A few tables and chairs will be available out front for those who want to eat their treats immediately.
"We're bringing joy through stuffed cookies," Bullock says. Plus, a portion of the proceeds will be donated to help local schools implement mental health awareness centers.