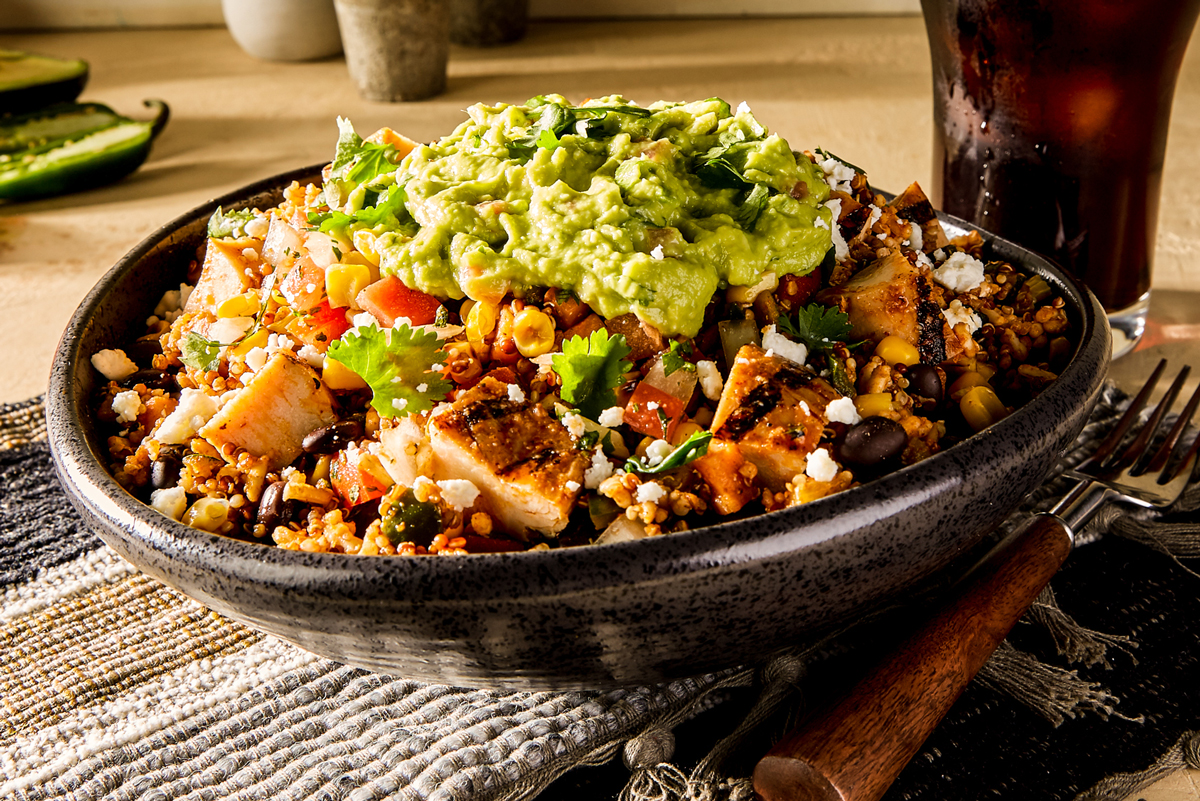 When the first Moe's Southwest Grill opened on Peachtree Street in Buckhead nearly two decades ago, Atlanta already was home to a few fast-casual, Mission-style burrito joints. Still, burrito mania was in its relative infancy. There was the legendary Tortillas (RIP) and there was Willy's, which opened its first location on Roswell Road in the late 1990s. The first Chipotle wouldn't arrive in Atlanta around 2003.
Of course, the burrito craze is no longer new—and Moe's is far from a fledgling operation. Today, there are more than 700 of them nationwide, making it one of the biggest restaurant chains to come out of Atlanta. It's gotten harder out there for an aging burrito empire—which means it was only a matter of time before Moe's would take a stab at reinventing itself.
Not unlike the attempt by fellow Focus Brands restaurant Schlotzky's to reach millennials with its "Schlotzky's Austin Eatery" concept (which arrived in metro Atlanta in 2016, in case you didn't notice), Moe's is launching new test concept restaurants, which they've nicknamed, "the Oasis."
Two Oases are currently open—in Sandy Springs (6090 Roswell Road) and Kennesaw (1450 Ernest Barrett Parkway). The door on the Sandy Springs restaurant warns: "This is a test location. Some menu items are new, and some are even more awesome than you remember." As a spokesperson told me at a media preview at that location in early November, the test concepts are focusing hard on the "Southwest" part of Moe's name. New dishes incorporate ingredients like blue corn tortillas and hatch chilies, and the menu attempts to meet the growing demand for "keto, paleo, and vegan" diets, according to a press release. There are even small plates meant to be shared, including fried avocado strips and sweet bunuelos (sugar doughnuts). There's even mac 'n' queso—mac and cheese made with the restaurant's white queso dip.
The headliners of the new menu are the "chef's specialties"—street tacos on soft corn tortillas (blue corn optional), pozole, and totras made with your choice of protein and sauce, served on bolillo bread piled with beans, Chihuahua cheese, tomatoes, mayo, lettuce, and cilantro. Ordering the sandwich "Borracho Style" means it gets dipped in an enchilada-style roja sauce—ask for the sauce on the side to DIY dip, a jus-style.
And don't think the bowls were spared the metamorphosis. A "Deconstructed Enchilada" bowl stacks blue corn tortillas which a choice of protein, cheese, grilled poblano peppers and onions, drenched in roja sauce and queso. The "Quinoa Power Medley" has a mix of quinoa and brown rice as its base. New protein options include mojo chicken, applewood smoked brisket, shrimp, and fried avocado. (Fish and tofu, both on the regular Moe's menu, did not appear on the menu at the Sandy Springs test restaurant, but the Adobo chicken, steak, carnitas, and ground beef did make the cut.)
Don't freak out if you're a Moe's fanatic—the test restaurants still offers the build-your-own burritos and quesadillas the chain is known for, along with the same gratis chips and salsa bar. But if the general public bites at the likes of fried avocado and Borracho-style tortas, the plan is to eventually convert all existing Moe's restaurants, the spokesperson told me.