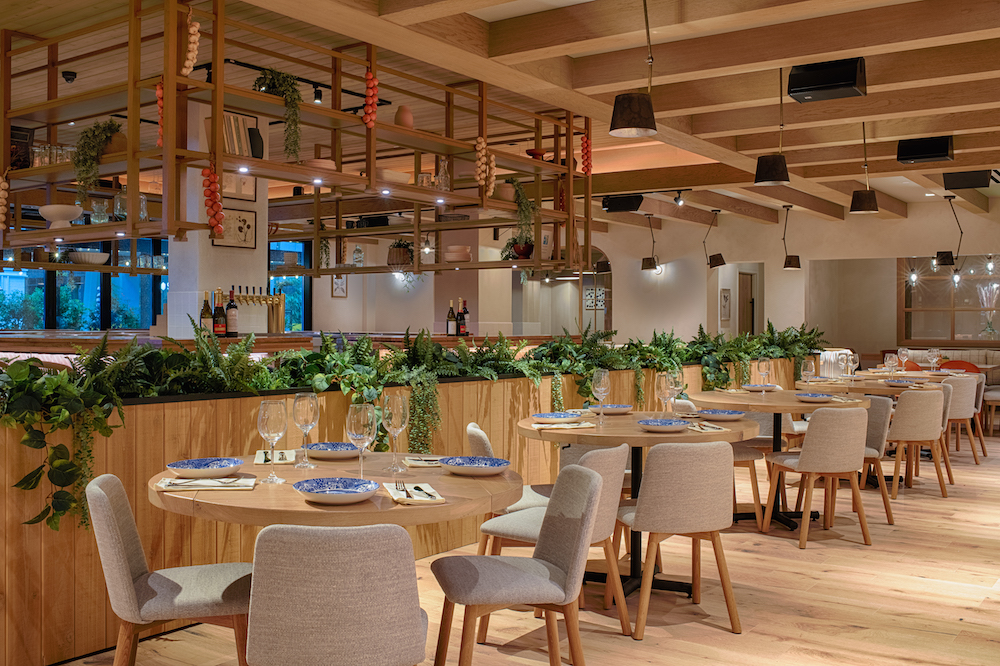 A 230-seat Italian restaurant, Serena Pastificio, will soon add to the dining options at the newly renovated Colony Square in Midtown, with the restaurant's pastas prepared front-and-center. Led by Executive Chef Christian Darcoli, who honed his craft in California, London, and San Juan, Serena Pastificio will focus on "old-school Italian flavors with new-school techniques," says Jason Daniel, COO of IPIC Theaters, the company behind Serena Pastificio.
Though Serena is located next to the new IPIC movie theater at Colony Square, it is a separate, full-service restaurant with its own menu, kitchen, and entrance. IPIC also serves food and drink to movie theatergoers, but that menu is focused on more casual fare, such as burgers, sandwiches, and pizza. Daniel says he expects the two businesses to feed into each other, with diners stopping at Serena before or after a movie, whether for a full meal or a cocktail at the bar.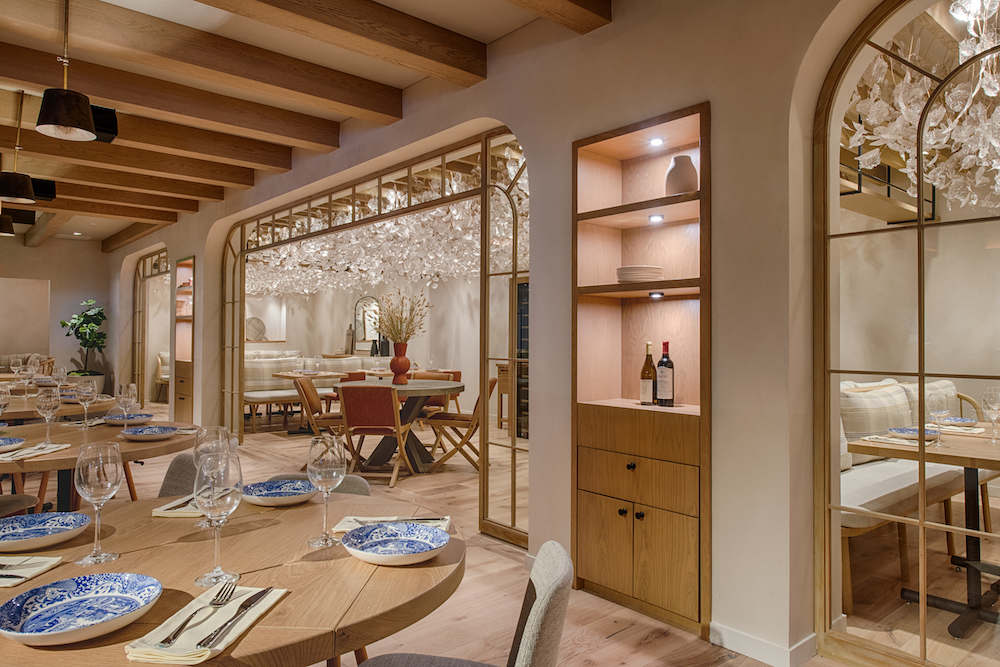 The 6,635-square-foot restaurant strives for a warm and inviting, sophisticated and polished look, designed with wood tones and casual banquettes. A center "King's Table" seats 12. There's a private dining room and a patio facing Colony Square's center courtyard. Expect greenery with a trellis and string lights, and doors that roll up to invite the outside in.
Cocktail offerings include an Italian Margarita made with Casamigo Blanco, Aperol, and Cointreau; and the Gattopardo, a mix of Moonrise bourbon, blood orange puree, and egg whites. There will be five beers on tap, as well as bottled imports, and selects from Arches, Monday Night, and Left Hand Brewing. Globally sourced wines will be available, too.
For dinner, there will be antipasti and salads, risotto, fish, veal, and beef entrees, and both stuffed and fresh-cut pastas. The Ravioli di Falso Magro is filled with spinach and ricotta, then topped with lump crab, brown butter, almond, and parmesan; while Spago al Pomodoro provides a simpler option with tomato sauce and basil. Weekend brunch will feature a condensed version of these offerings alongside panino and egg dishes like Uova con Sorpressata with roasted fingerling and tomato hash.
Serena will host an Ora Sociale (happy hour) with specials from 4 p.m. to 6 p.m. on weekdays. Takeout will be available come August.
Check out the dinner and brunch menus below (tap to enlarge)