After more than 10 years, pizza is returning to the heart of Virginia-Highland. Pielands, a New York-style pizzeria and sub shop, opens in the former Goin' Coastal space December 6. The counter-service spot from Nina & Rafi restaurateur Billy Streck is inspired by the pizzeria his father and grandfather owned when he was growing up.
"I've always been drawn to pizza," he says. "I flipped pies at a Buckhead pizza shop when I first came down here [from New York]. I've always had a passion for it from being around my Noni while she was cooking pasta and pizza for the holidays."
He found the Pielands space—which was originally slated for Anthony Spina's Pizza By the Slice—and wanted to capitalize on its walkable surroundings. "[Spina] had moved on to other things he wanted to pursue, and the space became available," says Streck, a former partner of Spina's in Nina & Rafi. "I wanted to give the neighborhood something that has been lacking here for quite some time." (Everybody's Pizza closed in 2010.)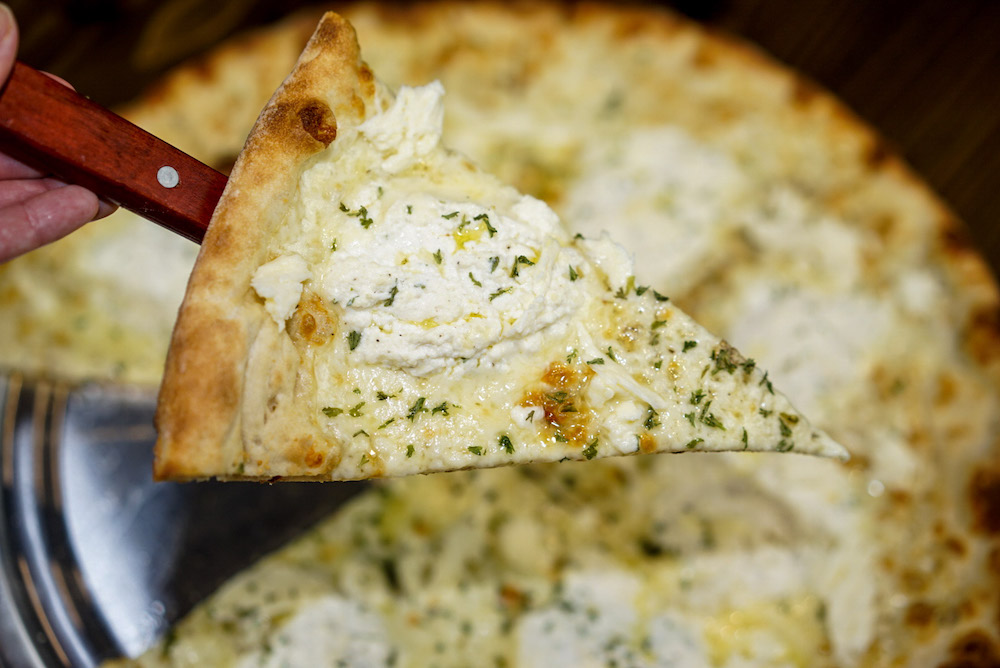 The Lyla Lila, Hampton & Hudson, and Cypress Street Pint & Plate owner is also an investor in Atwoods Pizza Cafe, a Neapolitan spot near Georgia Tech, so he is familiar with a variety of pizza techniques. Pielands will primarily focus on round, 16-inch pies, with some thin-crust, square pies.
There will be three or four flavors sold as slices each day, plus five types of round pies and five square. In addition to the Classic Round red sauce pizza and the Classic White with garlic butter sauce, expect the Italian Stallion with pepperoni, sausage, peppers, onions, and mushrooms, and the Farmer's Market with a variety of vegetables, ricotta, and sweet cherry peppers. The signature square pie is called Noni Style, after Streck's grandmother.
Subs come in 6- and 12-inch portions on Best Bread Baking Co. heros made daily. Design your own or order a Morningside Meatball with chunky marinara and mozzarella, or the Highland with pressed and boiled ham, Genoa salami, pepperoni, capicola, and sharp provolone. Pair it with a chopped or side salad, or carbo load with cheesy buns or sausage bread. Soft-serve ice cream with sprinkles is available for dessert.
The 1,600-square-foot space is designed for counter service but will feature about 30 seats inside and a few café tables along Virginia Avenue. Locals can enjoy a glass of house red or white, draft beer, or a bottled negroni, old fashioned, and martini while gazing at the Brooklyn Bridge cityscape on the wall or playing Ms. Pac-Man on the vintage console in back.
"I remember the first time I played at a pizza shop with my grandfather," Streck reminisces.