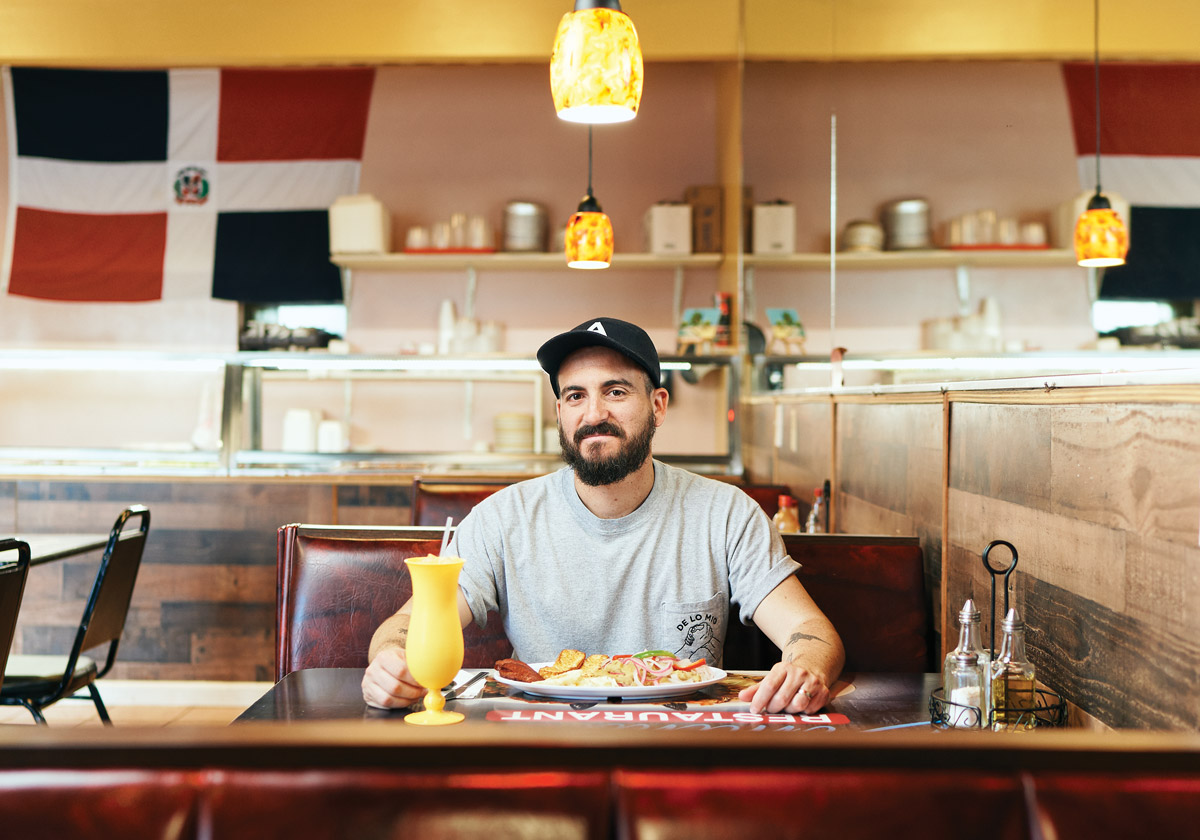 Do not tell my mother this—she is my heart and a beast of a cook, and I owe her my whole life—but her food is my second-favorite escape from this gluten-free, no-high-fructose-corn-syrup world we now inhabit. As a Colombian-American, I have always remained steadfastly devoted not just to my mother's style of cooking but to Colombian cuisine in general: blood sausage, caldo de costilla, and pandebonos con chocolate caliente. But see, I grew up in South Florida, which, in addition to having its fair share of Colombians and Colombian restaurants, boasts a vibrant Dominican population. Naturally, that means island-inspired flavors—a blend of Spanish, Taíno, and African influences—flow in abundance. And, reader, let me tell you something about Dominican food: It is perfect. It is one of life's most consistent delights. Not a day goes by that I do not think longingly of my old friend Domingo's mom's massive pot of rice on the hot stove, of which the best part was always the crust of sticky pieces that formed at the bottom. Dominicans call it concón, or crispy rice. Puerto Ricans say "pegao," and in Cuba everyone says "raspa."
If you're not entirely familiar with Dominican cooking but have a taste for sweet and salty perfection, from pan de coco and pastelitos to meat and rice dishes and cuchifrito (stew of pork innards), I recommend a trip to Sabor Dominicano (4186 Buford Highway, 404-963-1799) to experience it yourself. You'll be greeted with Dominican flags, energetic Caribbean beats, and the glorious spectacles that are Spanish soap operas. Maybe throw on some Juan Luis Guerra and make a full day of it, yes?
Here's what to order for lunch (or breakfast, brunch, or dinner). You might even find these on the buffet, which will set you back between $6 and $10.
Mangú con los tres golpes (top)
The Dominican breakfast of champions works any time of day. Mangú is made up of mashed plantains, fried eggs, queso frito (fried cheese), and salami, topped with tangy, pickled red onions. Though parts of the dish can be traced back to West Africa, its preparation is uniquely Dominican, equal parts hearty starch and fatty goodness.
Sancocho (middle)
A staple in many Caribbean and Latin American countries, sancocho is a traditional stew made with protein and vegetables. In the D.R., sancocho is often prepared as a seven-meat stew that includes beef, pork, chicken, and goat meat. Here, it is characteristically thick and flavorful (and only available Saturdays and Sundays). Be warned: A single order can feed a village.
Pollo Guisado (bottom)
This braised-chicken dish—studded with sauteed peppers, onions, garlic, celery, olives, red beans, and white rice—is a spicy, traditional island meal and an indispensable part of Dominican culture.
This article appears in our October 2019 issue.