When Portofino closed last year, it took with it 22 years of fine dining history. Marco Betti, owner of Antica Posta and Sauce Buckhead pizza bar, hopes to create his own memories with the introduction of Bar Ti Amo in the space. Opening August 4 in Buckhead (3199 Paces Ferry Place), Bar Ti Amo takes its cues from Tuscany. (Betti is from a town near Florence). The restaurant will transform from an espresso bar and casual breakfast spot in the morning, to a full-service lunch and dinner destination, to a convivial place for drinks and dessert late at night.
"I always wanted to open a restaurant serving breakfast and lunch Italian-style and cater to a younger clientele for a lighter, less formal dinner. I originally planned to do that where Sauce is, but the concept changed with Covid," Betti says. "In 1998 when I came to Atlanta, I was negotiating on two properties. One of them was Asti, where Portofino was. So, I knew the location very well."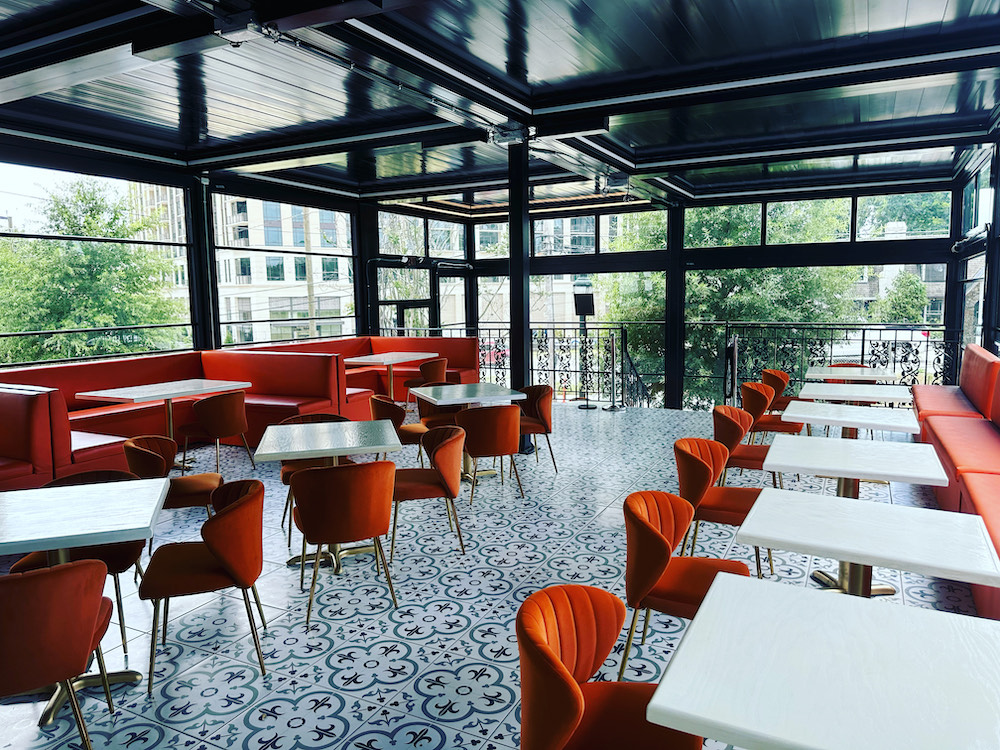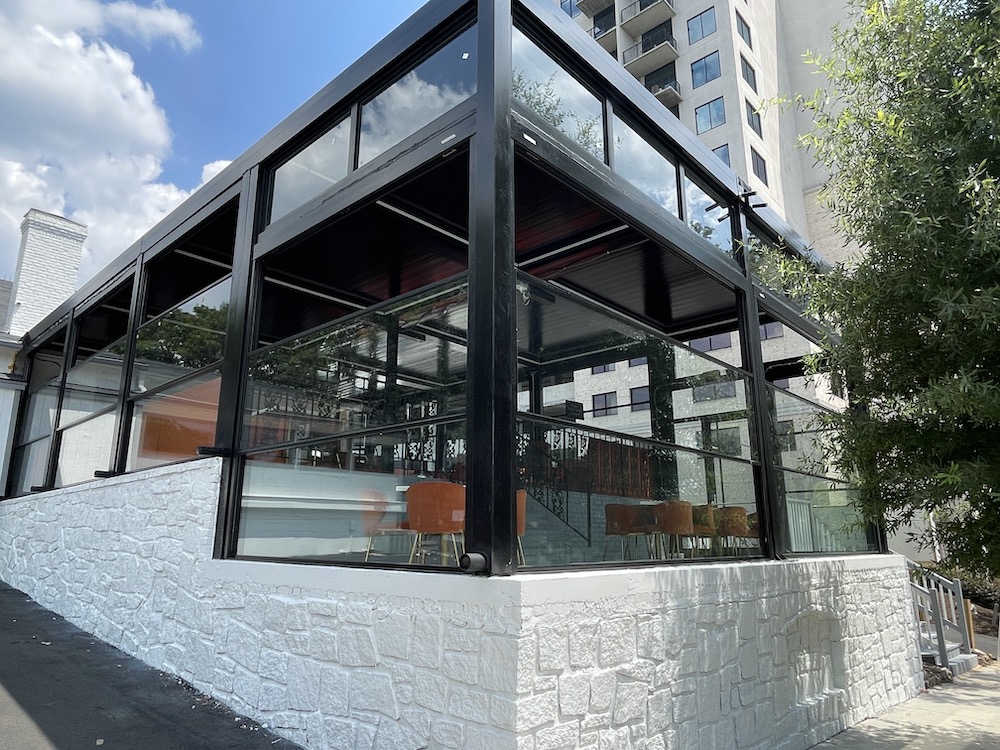 With a name meaning "I love you" in Italian, Bar Ti Amo is intended to be a place everyone feels welcome. The space has undergone extensive renovations, adding a glassed-enclosed, 80-seat patio, new floors, and a new kitchen. The patio windows are motorized, allowing parts of the ceiling to open in temperate weather. In the "Orange Room" near the patio, expect Florentine tile and custom-made tables with antique white top. In the dining room, look for grays and greens with velvet chairs. A communal table doubles as a private dining area in the corner.
Bar Ti Amo's menus are different from that at Antica Posta, but the items still use Betti's recipes. Breakfast to-go focuses on pastries like croissant and cannoli along with cappuccinos, lattes, and espresso. Those who prefer to dine in can enjoy uova al pomodoro (eggs in spicy tomato sauce), uova con asparagi e fontina, (eggs sauteed with asparagus and creamy fontina), and fresh-squeezed juices including succo verde (spinach, arugula, green apple, celery, and cucumbers).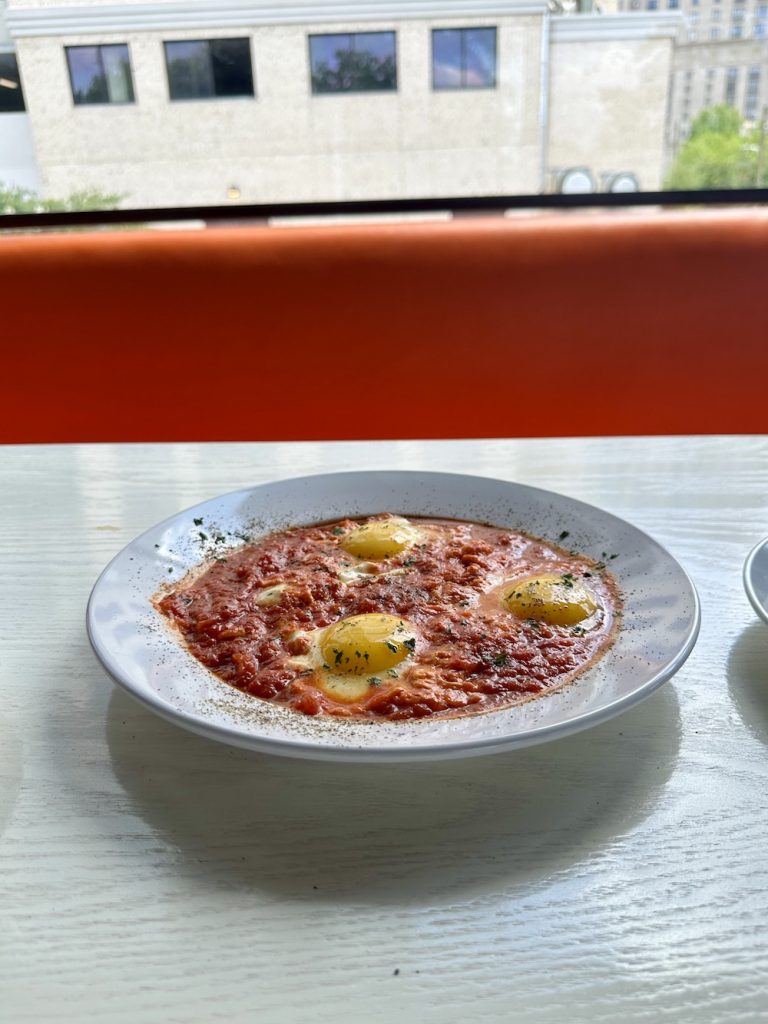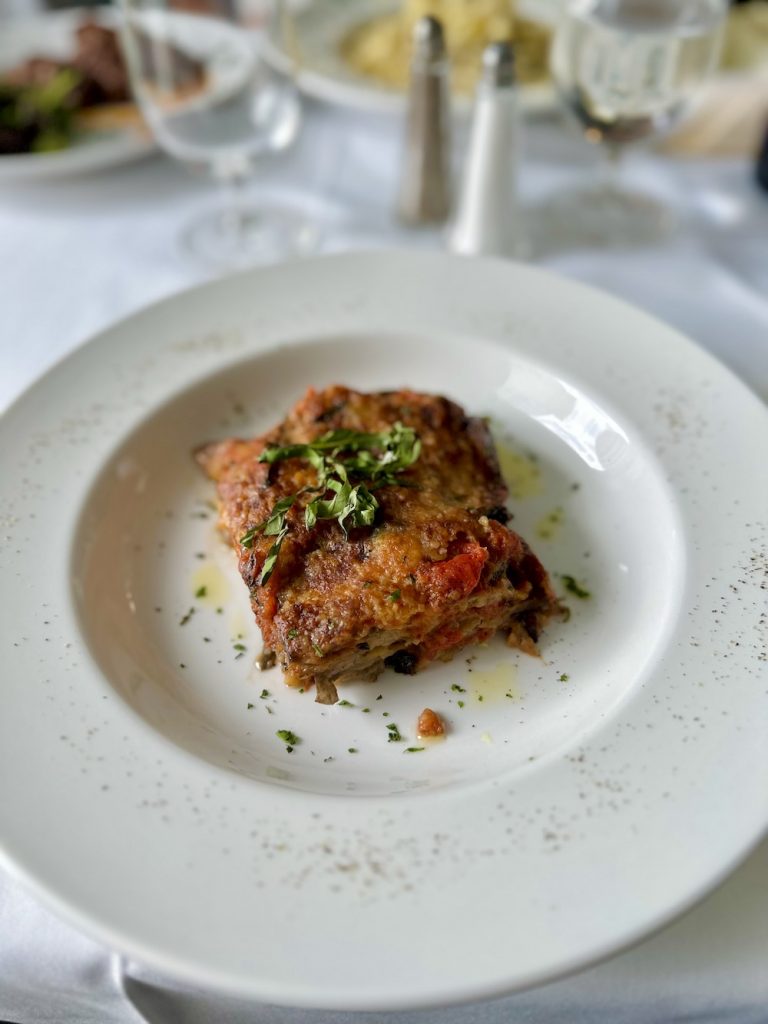 Lunch offerings include farro salad, salmon and mozzarella panini, veggie bowls, and pastas. For dinner, expect zucchini and mint bruschetta, classic lasagna, and braised Tuscan beef—one of Betti's childhood favorites. The bar program features 12 classic Italian cocktails, like negronis and limoncello drops. Wines focus on Italian and American varietals with 14 available by the glass. Beer options include Peroni, Modelo, SweetWater, and Corona, among others.
Betti is also working on an abbreviated menu for late nights on weekends in an area he's called Salotto Bar. "It's for when you don't want to go to a club. You want to go to a nice place to have a late-night bite or dessert where you can have a conversation," he explains "In Italian, 'salotto' is the living room where you sit and converse after dinner." Desserts such as a mascarpone and strawberry cup, Italian chocolate cake, tiramisu, and vegan cake will be available.
View the breakfast, lunch, and dinner menus below.