If there's one thing we know for sure, it's that Americans love coffee. While the Starbucks Pumpkin Spice Latte may be the most well-known fall drink, Atlanta offers plenty more fall drink specials guaranteed to warm you up (plus local versions of that eternal favorite PSL). Whether drinking a roast as dark as your soul or one that contains an excessive amount of sugary syrup (no judgement here), let's tip our hats to a few of the local shops serving comfort in a cup.
Chrome Yellow Trading Co.
Spiced Apple Latte, $5
Chrome Yellow recently released the Spiced Apple Latte, made with a maple-apple syrup, espresso, steamed milk, and tad of allspice. The industrial-style shop opened in 2013 and beyond coffee, carries modern-yet-classical attire. The open layout, lighting, and music create a clean-cut vibe that invites a variety of people to work, shop, and relax. 502 Edgewood Avenue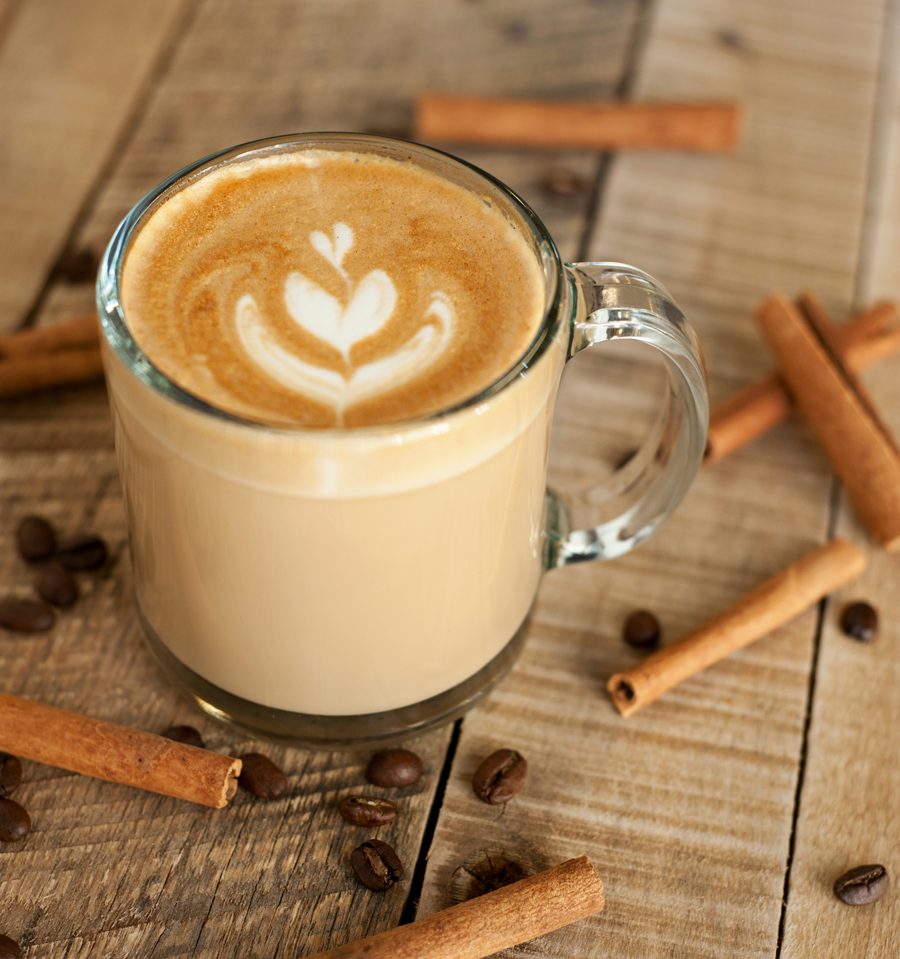 Hodgepodge Coffeehouse
Maple Syrup Latte and Apple Cider Chai, $5 each
The walls of Hodgepodge Coffeehouse are covered with art and color, making the shop live up to its name, and the cozy space has a warm and welcoming vibe perfect to ignite conversation. The shop offers fall drink specials including the Maple Syrup Latte—two shots of Batdorf and Bronson's Whirling Dervish espresso, maple syrup, and steamed milk—along with an Apple Cider Chai topped with whipped cream and cinnamon powder.
The shop is also serving up the fall essentials: the Pumpkin Spice Latte and apple cider. Top it all off with a pumpkin cream cheese muffin, available for limited time. 720 Moreland Avenue Southeast
Aurora Coffee
El Diablo Mocha, $3.75-$5
Pecan Pie Latte, $4
Aurora Coffee prides itself on being a relaxed, independent coffee shop nestled in Little Five Points. For fall, they're once again bringing out the El Diablo Mocha. Not for the faint of heart, the El Diablo is spiced with cayenne and cinnamon to provide a similar feel to Mexican hot chocolate. The drink is also available in an espresso-less version—essentially a spicy hot chocolate—appropriately called Lil' Devil.
For those with a sweet tooth, Aurora is also fine-tuning a Pecan Pie Latte, flavored with light molasses and butter pecan syrup. 468 Moreland Avenue Northeast
Java Monkey
Gingerbread Latte, $3.25-$4.15
Gingerbread Frappe, $4.25
Mint Hot Chocolate, $2.85-$3.95
Pumpkin Spice Latte, $3.50-$4.25
Java Monkey provides a relaxed environment complete with coffee, quick bites, and a wine selection. The shop offers entertainment most nights, including comedy and spoken word. For fall, they're serving a Gingerbread Latte and a the frozen Gingerbread Frappe (for those who just can't let summer go), a Mint Hot Chocolate, and back by customer demand, the Pumpkin Spice Latte, so you can embrace fall to the fullest. 425 Church Street, Decatur