When I think of my fondest memories as a child in the South Carolina Lowcountry, I always think about a porch. Whether swatting mosquitoes on the swing or overhearing my elders discuss the latest gossip or gathering for Mother's Day brunch, I have enjoyed the most mundane and the most important aspects of life on the porch under a haint blue ceiling.
My family has lived in the Lowcountry since slavery as part of the Gullah Geechee community, which still inhabits the Sea Islands of South Carolina (where the culture is called Gullah) and Georgia (Geechee) and whose culture bridges the connection between Africans and Americans. Being a part of this community is something I'm very proud of.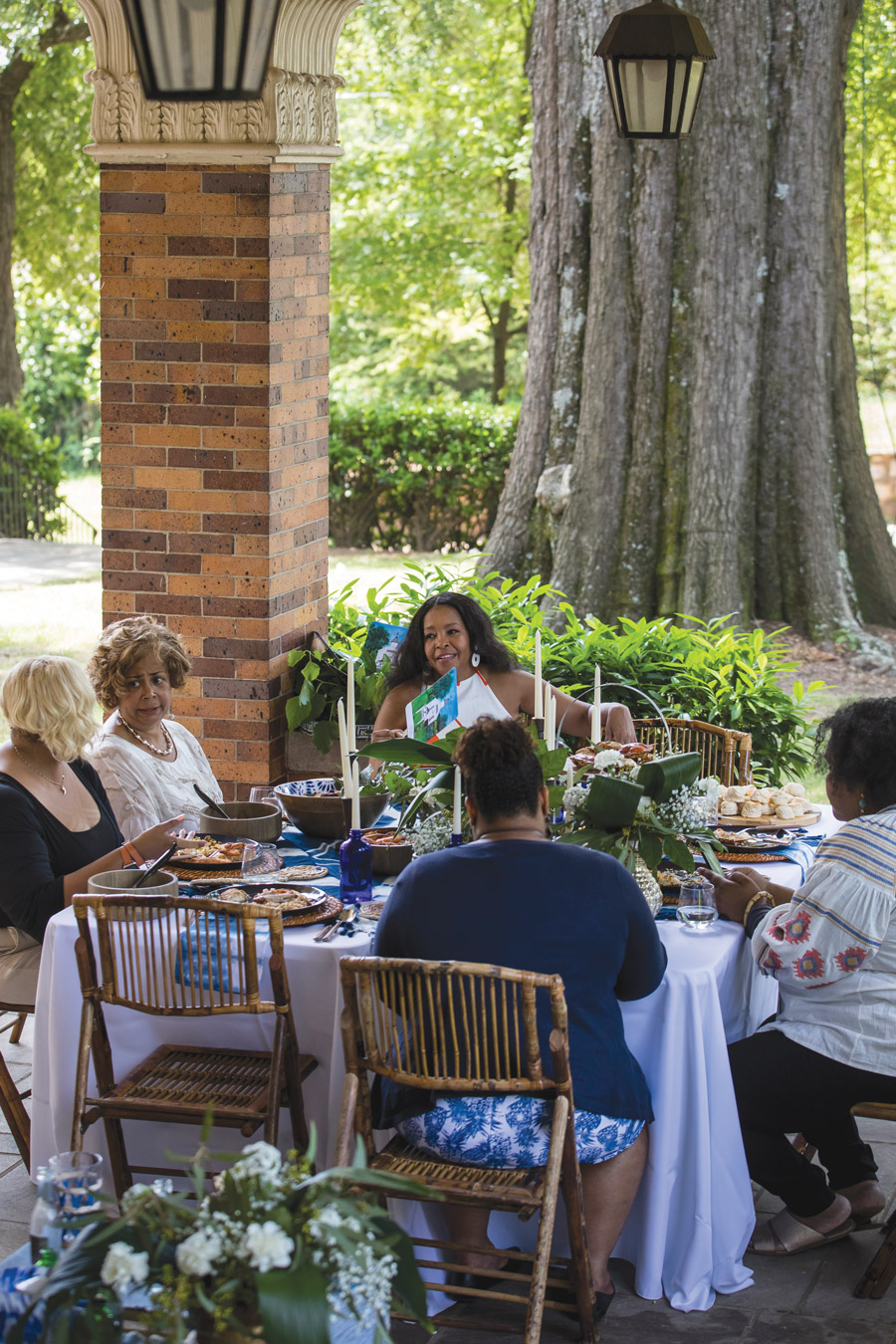 All my life I was taught about the importance of the land to my family, heritage, and community and its ability to provide life, beauty, enterprise, and, most importantly, food.
Many African American families in Georgia have roots in the Sea Islands, often expressed through food that revolves around seafood and rice and okra, which were introduced to the Americas from West Africa during the slave trade.
The Herndon Home has one of the grandest porches in Atlanta, and the house museum provided a meaningful setting for my gathering of Gullah Geechee friends because of its connection to African American entrepreneurship and landownership—a crucial issue for the Gullah Geechee people. The home was owned by Alonzo Herndon, the founder of Atlanta Life Insurance Company, one of the first black-owned insurance companies which supplied many home and land policies in black communities, including the Sea Islands.
Our group created a summer-ready brunch that honors our heritage, right down to the decor, with indigo, church fans, and the traditional blue bottles. My friend Renee created the floral arrangements from her family's farm on their 'heir properties' on the coast, a term for land passed down from Gullah ancestors. Here are some recipes from chef Gina Capers-Willis, a native Savannahian, that you can use to create your own Lowcountry-style brunch at home—on the porch, if you have one.
THE MENU

Grandma Lucy's deviled crabs
My mama's biscuits
Fried okra, corn, and tomatoes
Gina's peach pound cake