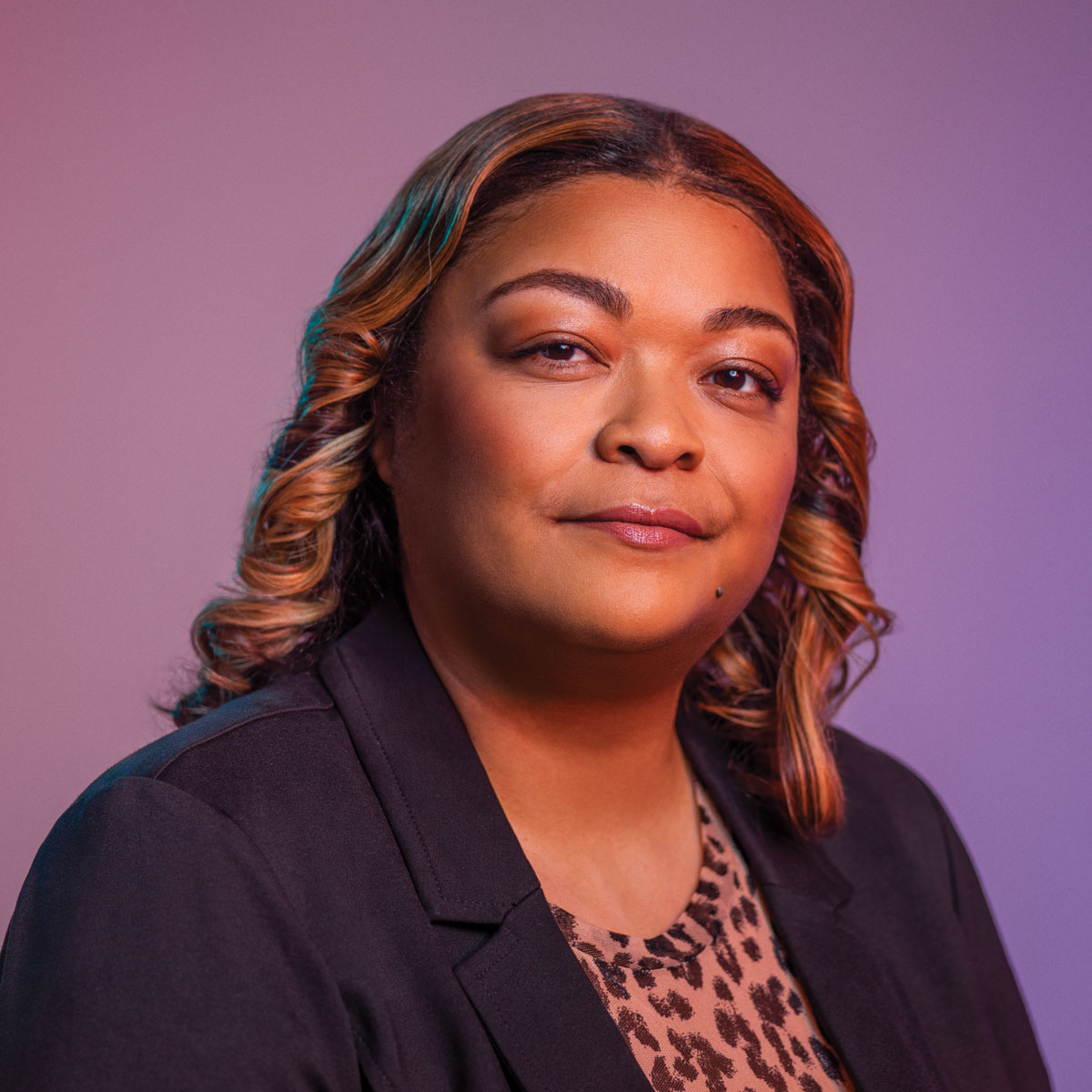 Dr. Regina N. Bradley is a scholar, researcher, author, and professor whose expertise includes post–Civil Rights African American literature, hip-hop culture, race, and sound studies. Bradley is the author of Chronicling Stankonia: The Rise of the Hip-Hop South and co-hosts the critically acclaimed Southern hip-hop podcast Bottom of the Map with music journalist Christina Lee.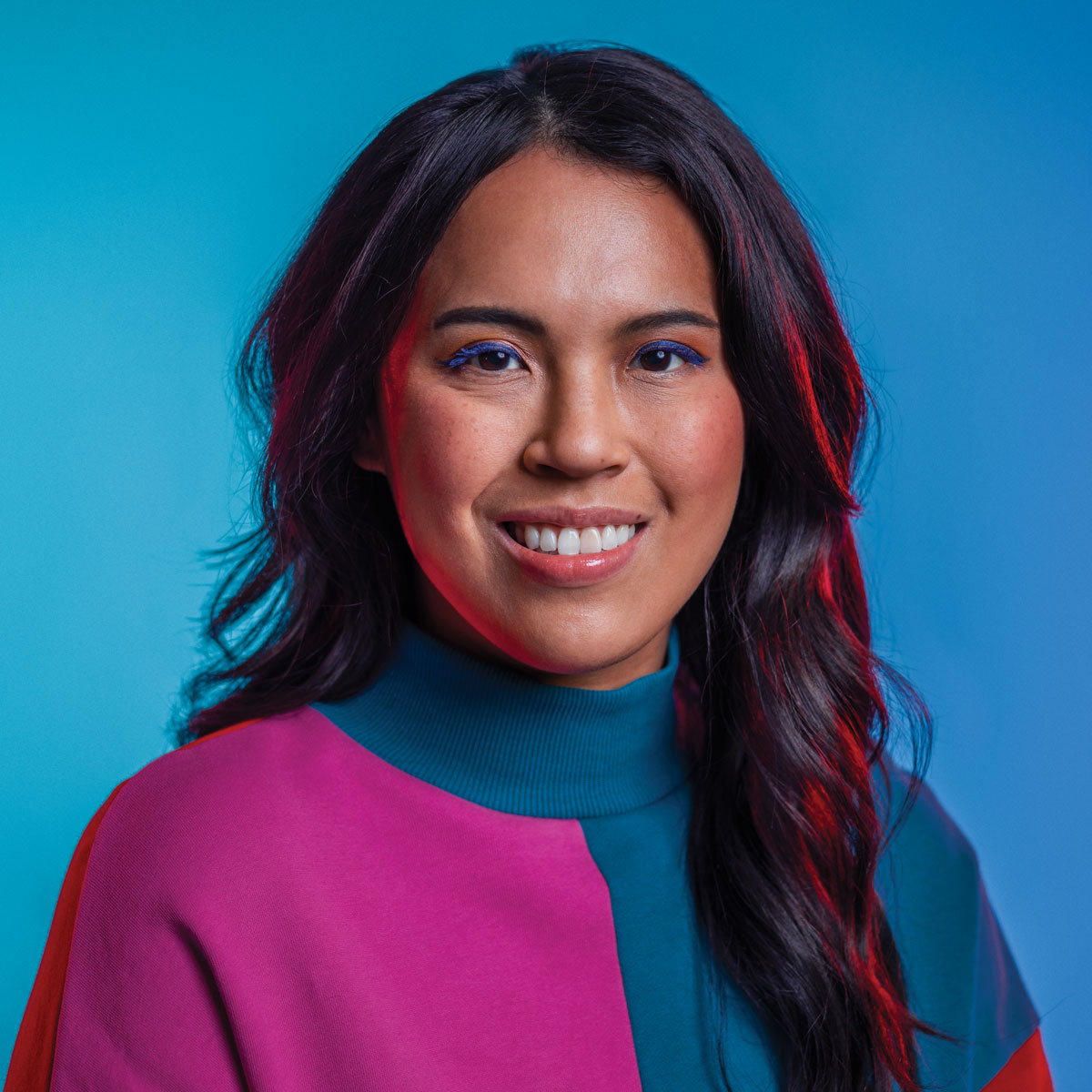 Christina Lee is a journalist and podcaster whose work has appeared in Billboard, the Guardian, Rolling Stone, the Washington Post, Pitchfork, and NPR Music. She co-hosts Bottom of the Map with Dr. Regina N. Bradley and her latest podcast, Racket: Inside the Gold Club, was named a best new true crime podcast by Vulture.
Hot 107.9 on-air personality Brian 'B High' Hightower interviews up-and-coming artists on his new-music show and has one of the largest digital radio platforms in the South on YouTube, with more than 150,000 subscribers. In addition to his work as a DJ, Hightower is a professor at Clark Atlanta University, where he teaches communications in the Mass Media Arts department.
BH: [My Atlanta hip-hop origin story] started with Southernplayalisticadillacmuzik. That was the first CD that I ever bought in my whole life. I went to the mall over there at Greenbriar, went to Peppermint Records, and I picked up Southernplayalisticadillacmuzik.
When Greg Street sat down with OutKast and played that whole album on the radio, I remember that, for me, being an experience, being able to hear that. Because that was back in them days where you would listen to the radio for the information. Greg was delivering that stuff on time, and he was the guy that introduced my generation to Southern hip-hop at that time in Atlanta.
RB: How do you feel like DJs influence the regional sound of hip-hop? Do you feel like Southern DJs were listening for something different than, say, DJs coming out of New York, out of California? And why is that important to how we understand Atlanta's hip-hop?
BH: The DJ not only plays the music, but they also make the music. So, you had DJs like DJ Spinz, who was a big-time club DJ who went on to produce for Future, "Cashin' Out" for Ca$h Out, and so many other people.
DJ Toomp: another DJ-turned-producer. DJ Smurf, [aka] Collipark Music, another DJ-turned-producer. When it came to the music down here in Atlanta, a lot of times, the DJs were the ones that were actually producing the music based off of their ear and what they knew would work.
However, that's for the booty-shake, dance stuff. The trap music was more of a feeling. When Jeezy would come on, and it would turn into church [at] the club, then, they knew that, Okay, everybody knows this stuff word for word. This obviously is the record that I need to continue to play.
CL: When we talk about record stores, that aspect has changed for sure. How are you staying in touch or keeping abreast of what is often in the streets when the landscape has changed?
BH: We don't know where it's coming from half the time. You just look up, and there's somebody doing a dance. You're like, Okay, that's the next song right there. TikTok is what's breaking records now. I had somebody tell me that about three years ago: If your song isn't doing anything on TikTok, nobody cares about it.
If you understand how to work social media the right way, you can blow up. And the same thing that always works is a cosign. You definitely needed a cosign back in the day. Now, a cosign will help you get to those millions quicker. But if you don't have that cosign, there are no gatekeepers to keep you from doing it.
RB: Talking about the gatekeepers and the tastemakers. Part of that squad was the journalists, especially for Southern rap. So, before everybody else, it was the Charlie Braxtons and the Joycelyn Wilsons and the Maurice Garlands. So, Christina, what do you think has shifted in writing about the music and making sure that it stays relevant for folks?
CL: The ways in which we stumble across the music has changed the most. I also think about the way that music reflects regional identity, which I think is critical for a place like Atlanta because OutKast was about introducing a regional identity to hip-hop, in a way. While a lot of those production styles are still relevant, there's still so much embedded in the music DNA.
The identity is complicated a little bit because so many different types of artists are coming out of Atlanta. I mean, even if you consider something like SoundCloud rap, somebody like Father doesn't sound like Lil Yachty, Lil Yachty doesn't sound like Makonnen, Makonnen doesn't sound like 21 Savage. None of those folks sound like Lil Nas X. Lil Baby doesn't have to sound like Young Thug to make it out there. These artists can coexist and just broaden our perspectives of what Atlanta hip-hop sounds like.
RB: And I think the challenge with somewhere like Atlanta is that you have warring ideals about what the "true Atlanta" is. You have this official political idea that we're the City Too Busy to Hate and everybody is welcome here, and then, you're listening to the music that's coming out of the city and it's like, Don't get it twisted. There's a reason that Cool Breeze called it the Dirty South, not the Dusty South, not the Possible South—the Dirty South.
As somebody who studied Southern rap's influence on how we understand Southern Black identities, Atlanta is important to me because it rocks the boat in terms of what it means to respectably be in Atlanta and be upwardly mobile. You have all of these different conversations that are happening, and the reason that you have these different voices is because you have the music.
So, I guess, I want to hear what's the next move. If we're already in a Digital South, so to speak, where do we go from here?
BH: What's about to happen in Atlanta, and you're kind of seeing it: It's not going to be just a musical city, it's going to be a media city. Rappers are no longer going to just put out music. They're going to put out films; they're going to put out a podcast. They're going to put out other forms of content that go along with that music.
CL: As far as the evolution of the sound, I think one thing that people are paying attention to is this continued crosspollination of country and rap. Country rap is what's taking off on TikTok and SoundCloud.
We're going to continue to see success stories like Lil Baby. On the flip side, I see more genre experimenting, like Lil Nas X. I think Yung Baby Tate is another great example of how pop music isn't something to be feared; it's something to experiment with and dabble with. I think we're going to continue to see more bold experimentation.
RB: We need to update what we want the local idea of Atlanta to be—that's not just invested in selling Atlanta to the next buyer. Because when I was coming up in southwest Georgia, outside of the perimeter, Atlanta was our New York. Now that Atlanta is in this "big-city space," it's doing a huge injustice to its regional identity. Don't forget: Atlanta is Southern. We have a local experience that's alive and thriving.
What's interesting to me is that hip-hop has actually expanded what people think Atlanta is. The music remains a sonic blueprint of what the physical space represents, and that's why Atlanta as a music space is such a complicated and beautiful thing.
This article appears in our May 2021 issue.