Accounting | Law | Marketing & Public Relations | Media | Legends
ACCOUNTING
Jimmy Etheredge
Senior Managing Director, U.S. Southeast
Accenture
As senior managing director of Accenture's Southeast Region, Jimmy Etheredge oversees the global professional services company in 10 states, from Mississippi to Virginia, as well as the District of Columbia. As Atlanta office leader, he oversees developing business relationships, expanding community impact, and fostering employee engagement. With more than three decades at Accenture, Etheredge is also a member of the firm's North America Leadership Team and the Global Leadership Council. He spent six years in London with global responsibilities before returning to Atlanta in 2007.
Education: Georgia Tech
Notable achievements: Atlanta Business Chronicle Most Admired CEO (2018), led Accenture in championing the Safe Harbor Amendment in 2016
First job: Lifeguard
Best advice received: Be present, stay in the moment. Focus on the conversation, issue, or task at hand. Yoga helps too!
Favorite travel destination: Lake Glenville, North Carolina
Bucket list: Snowboarding in Japan
Who'd play me in a biopic: Bubba Watson
---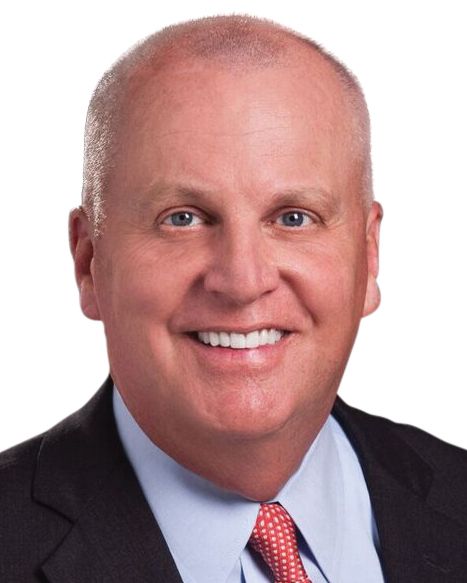 Ed Heys
Managing Partner
Deloitte & Touche
With more than 30 years of experience in professional services, Ed Heys is the Atlanta and Birmingham managing partner of Deloitte & Touche, responsible for strategy, operations, talent, and business development for the multistate practice. He oversees more than 2,500 Deloitte professionals based in Georgia and Alabama. As lead client service partner and advisory partner, Heys is responsible for managing relationships with some of Deloitte's most significant clients in the region. Deloitte is one of the world's largest consulting firms.
Education: University of Georgia
---
Kevin Kelly
Atlanta Managing Partner
PricewaterhouseCoopers
As Atlanta managing partner for professional services firm PricewaterhouseCoopers, Kevin Kelly counts more than 25 years of experience working in a variety of sectors with large public and private consumer and industrial products, real estate, and higher education entities, both domestic and international. He has credentials in SEC accounting and reporting, initial and secondary equity offerings, and debt financings and refinancings. Prior to coming to Atlanta, he was a partner with PricewaterhouseCoopers in Birmingham for 11 years.
Education: Auburn University
---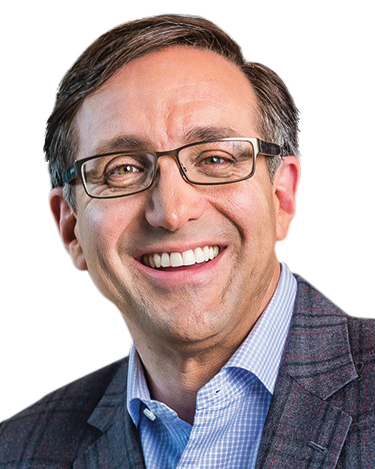 Richard Kopelman
Managing Partner and CEO
Aprio
Richard Kopelman serves as CEO and managing partner of Aprio, a nationally recognized, CPA-led business advisory firm. With more than 25 years of experience in public accounting, Kopelman has earned a reputation for providing clients, from startups to billion-dollar enterprises, with the highest level of service. In 2017 the Florida native directed Aprio's combination with Birmingham-based Yeager & Boyd, marking the firm's first expansion outside the Atlanta market.
Education: University of South Florida
First job: Selling funeral services (age 12) with my mother
Hobbies: Traveling, skiing, sailing
Favorite movie: Smokey and the Bandit
Bucket list: Morocco
---
Milford W. McGuirt
Managing Partner, Atlanta Office and Mid-South Area
KPMG
With more than 30 years of experience providing financial-statement audit services to clients across a variety of industries, Milford McGuirt is the managing partner of accounting firm KPMG's Atlanta office and serves as area managing partner for a region including Mississippi, Alabama, and Tennessee. His teams have generated double-digit growth in priority accounts in the last three years. McGuirt joined the Atlanta office in 1986 after seven years with another Big Four firm in Indiana.
Education: Western Michigan University
Few people know: I sang onstage with the Temptations at a KPMG national partners meeting, even though I am not a great singer.
Favorite TV show: Family Feud
Favorite travel destination: Amalfi Coast in Italy: Ravello and Positano
Favorite Atlanta place to visit: Georgia Aquarium
Who'd play me in a biopic: Denzel Washington (I am a big fan)
---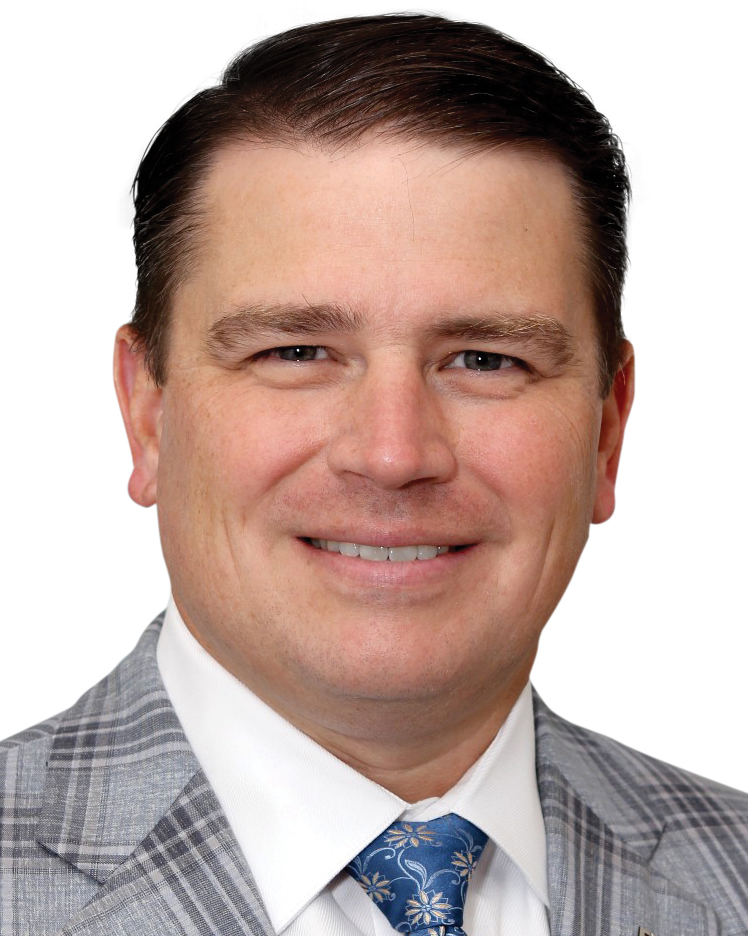 Glenn Mitchell
Atlanta Managing Partner
Ernst & Young
As Atlanta managing partner for Ernst & Young, a U.S. member firm of the global EY organization, Glenn Mitchell oversees more than 1,800 professionals across EY's service lines of tax, advisory, assurance, and transaction advisory, and is strongly connected to the approximately 1,100 IT and advisory professionals in Alpharetta. Since returning to Atlanta with his family in 2015, Mitchell has joined the boards of the United Way of Greater Atlanta, Georgia Chamber of Commerce, and Woodruff Arts Center, among others.
Education: Auburn University
Notable achievements: Atlanta Business Chronicle Most Admired CEO (2018), Leadership Atlanta class of 2017
Toughest challenge: When I moved my family out of Atlanta to take a leadership position with EY
Hidden talent: I'm a pretty good cook.
---
J. Wade Weeks
Atlanta Office Managing Partner
Grant Thornton
With 35 years of public accounting experience, Wade Weeks now acts as office managing partner of the Grant Thornton firm's Atlanta office, which is celebrating its 50th anniversary in the local marketplace. His experience includes serving clients in the retail, distribution, manufacturing, technology, and telecommunications spaces, from companies preparing for IPOs to Fortune 100 titans. Weeks is a certified public accountant in Georgia and his native Alabama.
Education: University of Alabama
First job: My brother and I had a lawn- mowing service.
Why I chose this work: When choosing my major in college, I felt public accounting in particular would provide me an incredible opportunity to travel the world and be a part of something bigger. It has proven to be all of that and more.
Favorite book: Anything by Dean Koontz
Who'd play me in a biopic: Ben Affleck. He was The Accountant, after all.
---
LAW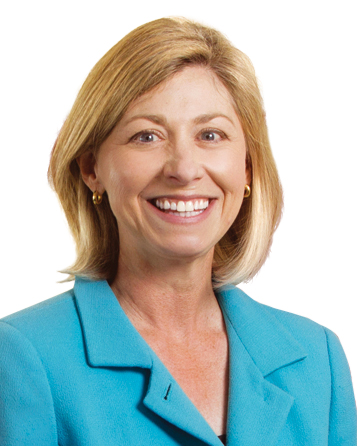 Janine Brown
Partner in Charge, Atlanta Office
Alston & Bird
Janine Brown is the partner in charge of Alston & Bird's Atlanta office, with experience handling multibillion-dollar domestic and international transactions focusing primarily on M&A, joint ventures, and strategic alliances. Brown served eight years as chair of Alston & Bird's Corporate Technology Practice Group and is currently cochair of the Atlanta Office Diversity Committee. She's also on the boards of Spelman College, Georgia Justice Project, and the Woodruff Arts Center.
Education: University of Michigan, Duke University School of Law (JD)
Notable achievement: Featured in The Best Lawyers in America continuously since 2001
First job: Counter clerk during high school at the Fannie May candy shop in Kalamazoo, Michigan
Few people know: My husband, daughter, and I have traveled across the U.S., Canada, and the U.K. to see all of Shakespeare's plays.
---
Richard H. Deane Jr.
Partner in Charge
Jones Day
As partner in charge at Jones Day's Atlanta office, Rick Deane represents clients facing all types of criminal or civil investigations by the U.S. Department of Justice and other investigative agencies. His clients include the Atlanta Board of Education and the Office of the Fulton County District Attorney. A former U.S. attorney, Deane has extensive experience in federal grand jury investigations, trying cases in state and federal courts, and appearing before the Fifth and 11th Circuit Courts of Appeal.
Education: University of Georgia, University of Georgia School of Law (JD), University of Michigan Law School (LLM)
Favorite books: Lonesome Dove series
Favorite Atlanta place to visit: Center for Civil and Human Rights
Charities: KIPP charter schools
---
Audra A. Dial
Managing Partner
Kilpatrick Townsend & Stockton
As managing partner for Kilpatrick Townsend & Stockton's Atlanta office, Audra Dial is an experienced litigator in the firm's nationally recognized Patent Litigation Team, in addition to handling complex commercial litigation involving technology. She focuses on complex federal court litigation involving trade secrets, patent disputes, restrictive employment covenants, and business disputes involving intellectual property, and has obtained favorable verdicts in high-profile intellectual property disputes on behalf of several Fortune 500 companies.
Education: American University, William & Mary School of Law (JD)
Why I chose this work: Since my elementary school days, I have been intrigued by the concepts of public service, upholding the Constitution, and dispensing justice equally and fairly to all citizens.
Hobbies: Travel, running, spending time with my family, shoe shopping
Who'd play me in a biopic: Reese Witherspoon
---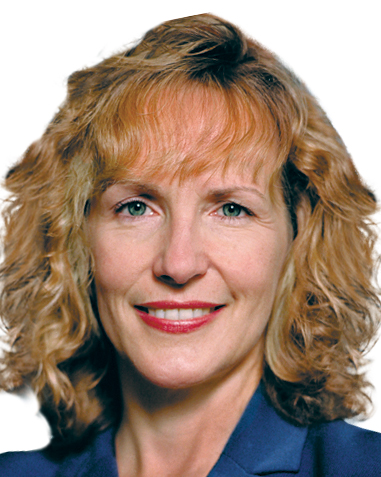 Sharon Gay
Office Managing Partner
Dentons
As managing partner of the Atlanta office of the world's largest global law firm, Sharon Gay concentrates her practice in state and local government law, particularly land use and zoning, economic development incentives, transportation, public- private partnerships, and political law. She's worked with public- and private-sector clients to amend state and local laws to facilitate brownfield redevelopment, community improvement districts, and water and wastewater privatization projects, and is considered a trailblazer in the use of tax allocation district financing in Georgia.
Education: Vanderbilt University, Emory University School of Law (JD)
Notable achievement: Coordinated the successful effort to amend the Georgia Constitution to confirm that school systems could participate in tax allocation districts to support community redevelopment
Favorite travel destination: Saint Barthélemy
Favorite Atlanta place to visit: Atlanta Botanical Garden
---
Ernest LaMont Greer
Copresident
Greenberg Traurig
Business litigation attorney Ernest LaMont Greer is a president of Greenberg Traurig. He served previously as a vice president of the firm from 2013 to 2015, and as Atlanta managing shareholder for nearly a decade. As managing shareholder, he was responsible for the growth and strategic direction of the Atlanta office, which has more than 100 attorneys. Greer has also maintained an active legal practice, trying cases across the country, and is past chairman of the Georgia Chamber of Commerce—the first lawyer to serve in that capacity in the chamber's 100-year history.
Education: Harvard University, Northwestern Pritzker School of Law (JD)
Notable achievements: Atlanta Business Chronicle Corporate Diversity Champion (2018), Boy Scouts of America Atlanta Area Council Whitney M. Young Jr. Service Award (2015)
---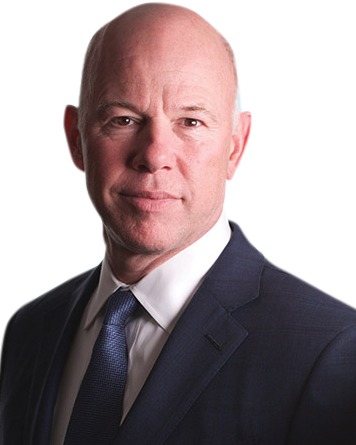 Robert D. Hays
Chairman
King & Spalding
Hays is the fifth chairman in King & Spalding's 130-year history, currently serving his fifth term. During his tenure, the firm has opened 15 offices and created a global platform. It has launched three new offices in Tokyo, Los Angeles, and Chicago and marked a number of milestones, including $1 billion in revenue and 1,000 lawyers. A nationally recognized trial lawyer, Hays led the firm's Tort and Environmental Practice Group for 12 years. He is a summa cum laude and Phi Beta Kappa graduate of the University of North Carolina at Chapel Hill, where he was a Morehead scholar. Hays earned his law degree from Vanderbilt University Law School, where he was selected to the Vanderbilt Law Review and was a Patrick Wilson scholar.
Education: University of North Carolina at Chapel Hill, Vanderbilt University Law School (JD)
---
Robert S. Highsmith Jr.
Partner
Holland & Knight
Robert S. Highsmith Jr. joined Holland & Knight in 1998 and represents diverse corporate and government clients in contested matters, large transactions, and government affairs before myriad state and local governmental agencies, including the Georgia Department of Community Health, the Georgia General Assembly, and the City of Atlanta. He also advocates before Georgia's congressional delegation and the Trump administration.
Education: Yale University, University of Georgia School of Law (JD)
Favorite Atlanta place to visit: The Chattahoochee River, between Devil's Race Course Shoals and the South Atlanta Road bridge
Who'd play me in a biopic: Robert Downey Jr. Obviously.
---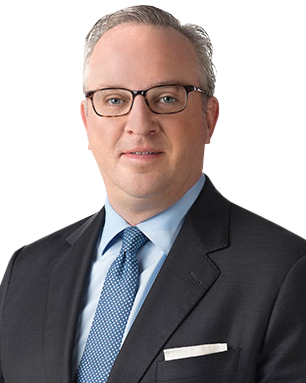 Michael E. Hollingsworth II
Managing Partner, Atlanta Office
Nelson Mullins Riley & Scarborough
When Michael E. Hollingsworth II was named managing partner of Nelson Mullins Riley & Scarborough's Atlanta office, he was 38—one of the youngest lawyers to hold such a position at a large Atlanta firm. In the decade since, Hollingsworth has led the growth of the office from 83 to 155 lawyers. He's also cohead of the firm's Mergers & Acquisitions Group and its Investment Management Group, focusing on middle-market corporate transactions including mergers, acquisitions, divestitures, and joint ventures.
Education: Tulane University, Samford University Cumberland School of Law (JD), University of Alabama School of Law (LLM)
First job: Sales clerk for my parents' sporting-goods store
Favorite travel destination: Gulf Coast beaches
Charities: Empty Stocking Fund, Woodruff Arts Center, City of Refuge
Bucket list: Family trip to Africa at some point
Who'd play me in a biopic: Jason Bateman
---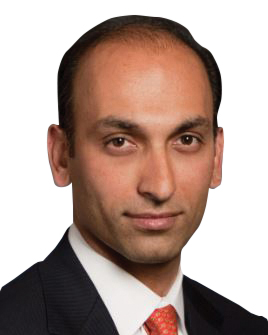 Wab Kadaba
Chair, Global Intellectual Property Department
Kilpatrick Townsend & Stockton
As global chair of Kilpatrick Townsend & Stockton's Intellectual Property Department, Wab Kadaba leads a team of more than 300 attorneys in offices across the U.S. and Asia. He concentrates his practice on litigation related to intellectual property as well as strategy and management of intellectual property and technology issues; his experience in patent, trade dress, and trade secret litigation matters has involved technologies as diverse as software, telecommunications, e-commerce, medical devices, footwear, and chemical compositions.
Education: Georgia Tech, Case Western Reserve University (MA), University of North Carolina School of Law (JD)
First job: Dunkin' Donuts at age 14
Best advice received: My father told me to complete my education because it is that which no one can ever take away from me.
Bucket list: A bike-riding trip through Tuscany
Who'd play me in a biopic: John Cusack
---
Linda A. Klein
Senior Managing Shareholder
Baker Donelson
Linda A. Klein is senior managing shareholder at Baker Donelson and a past president of the American Bar Association, the world's largest voluntary professional association. As the first woman to serve as president of the State Bar of Georgia, she devised a proposal and advocated for the state to allocate funding for lawyers to help indigent victims of domestic violence. Klein served as managing partner of Gambrell & Stolz beginning in 2001, leading the firm's 2007 merger with Baker Donelson.
Education: Union College, Washington and Lee University School of Law (JD)
Hidden talent: I collect Shirley Temple memorabilia and can even impersonate her.
Favorite Atlanta place to visit: Center for Civil and Human Rights
Favorite travel destinations: Big city: Toronto; leisure: Hawaii; Old Europe: Zagreb, Croatia
---
Steven Labovitz
Senior Partner
Dentons
As senior partner at Dentons, Steven Labovitz focuses on government affairs at the local, state, and federal levels, with an emphasis on legislative action, economic development, public finance, privatization, and government efficiency. Labovitz joined Dentons in 1997 after serving as the City of Atlanta's chief of staff and chief operating officer during the Olympics era. He was an architect of the tax allocation district and public financing utilized for Atlantic Station, the largest brownfield development project in the country.
Education: University of Pittsburgh, Emory University School of Law (JD)
First job: Working at a car wash
Notable achievement: Longtime chair of the Atlanta Jewish Film Festival
Favorite travel destination: Africa
---
Simon R. Malko
Managing Partner-Elect
Morris, Manning & Martin
Simon R. Malko brings more than 20 years of courtroom and law firm experience to his leadership role at Morris, Manning & Martin, where he was elected in July as the third and youngest managing partner in the firm's 42-year history. His approach is to leverage technology and innovation to position the firm for new challenges and opportunities. Malko began his legal career in New York City, where he represented Fortune 50 companies and large investment banks.
Education: Emory University, Fordham University School of Law (JD)
First job: Mowing lawns
Hidden talent: I am a very good cook.
Lesson learned: Never let your ego get in the way of your success.
Favorite Atlanta place to visit: Gu's Dumplings at Krog Street Market
Bucket list: Learning to play the bagpipes
Who'd play me in a biopic: Edward Norton
---
Erica V. Mason
Partner
Constangy, Brooks, Smith & Prophete
Atlanta native Erica V. Mason is a management-side labor and employment partner in the Atlanta office of national employment law firm Constangy, Brooks, Smith & Prophete. Her law practice focuses on federal court litigation involving claims of employment discrimination, harassment, wage and hour violations, noncompetes, and other employment-related matters. At her prior, 750-attorney law firm, Mason was the third minority woman elected to the partnership—and the fourth female partner in the firm's Atlanta office.
Education: Georgia State University, University of Pennsylvania Law School (JD)
Lesson learned: Your toughest boss or those who seemingly give you the hardest time are often those who teach you the most.
Hidden talent: Face painting and karaoke (purely on style, not for my singing acumen)
Favorite Atlanta place to visit: Fellini's on Ponce—I probably eat salads from there three times a week.
Role models: Top five inspiring females (no particular order): Oprah, Dolly Parton, Sonia Sotomayor, Mother Teresa, Susie Burson (my grandmother)
---
Clyde E. Mize Jr.
Partner
Morris, Manning & Martin
Illinois native Clyde Mize is a partner in the Morris, Manning & Martin firm's Residential Real Estate Practice at the Northside Atlanta office. He practices in the areas of residential and commercial real estate, finance, and government-guaranteed lending, representing clients in all phases of real estate including acquisitions, developments, financing, and sales. He's currently chair of the firm's Diversity Committee. Mize previously practiced in Chicago in the areas of real estate and commercial litigation.
Education: University of Illinois, University of Iowa College of Law (JD)
First job: Paperboy
Inspiring person: My grandmother Littie Ann Mize
Favorite movies: The Breakfast Club (don't judge me) and Black Panther
Favorite travel destination: Cuba
Favorite Atlanta places to visit: Silver Comet Trail (OTP) with my children and cocktails at the Saint Regis Atlanta in Buckhead (ITP)
Who'd play me in a biopic: Sterling K. Brown
---
Gerald L. Pouncey Jr.
Senior Partner over Environmental, Infrastructure, and Land Use
Morris, Manning & Martin
Gerald L. Pouncey Jr. heads the Environmental, Infrastructure, and Land Use Practice at Morris, Manning & Martin, where his primary focus is the acquisition, disposition, and/or redevelopment of properties with significant environmental impact (including state and federal Superfund sites); mergers, investments, and financing related to such properties; and the development and implementation of green-energy technologies and strategies. These projects include Atlantic Station, recognized by the U.S. Environmental Protection Agency as the nation's best brownfield redevelopment.
Education: Auburn University, University of Georgia School of Law (JD)
Notable achievements: The Best Lawyers in America Environmental Lawyer of the Year (2017-2018), National Law Journal Environmental Trailblazer (2016)
First job: At 16, working the end of an assembly line at Diversified Products
Best advice received: Character is what you do when no one is watching.
---
Pete Robinson
Chairman at Troutman Sanders Strategies
Managing Partner, Atlanta at Troutman Sanders
Pete Robinson is chairman of Troutman Sanders Strategies, a federal, state, and local lobbying and issue management firm, and managing partner of the Atlanta office of national law firm Troutman Sanders. He specializes in issue management, comprehensive government relations coordination, and state legislative and procurement matters. Robinson cofounded Troutman Sanders Strategies in 2002; under his leadership, the firm has grown from a single office into a national firm with more than 20 federal and state lobbyists. Previously he served 10 years in the Georgia General Assembly as a member of both the House and the Senate.
Education: Emory University, Mercer University School of Law (JD)
Notable achievement: Robinson is the only Senate president pro tem ever to be nominated for that role by both the Republican and Democratic leaders of the Georgia Senate.
---
Stephen Scriber
Owner
Scriber Law Group
Stephen Scriber is an experienced wills, trusts, and estate-planning practitioner who founded Scriber Law Group, a full-service estate-planning and probate law firm with offices in Atlanta and Marietta, in 2012. He's a member of the Atlanta Leadership Committee of Lambda Legal, the Atlanta Bar Association, the Gate City Bar Association, and the Duke Law Club of Atlanta, and serves as vice president/incoming president of the Stonewall Bar Association of Georgia.
Education: Amherst College, University of Mississippi (MA), Duke University School of Law (JD)
Toughest challenge: Getting out of my own way
Inspiring person: Barack Obama
Favorite movie: Pulp Fiction
Favorite Atlanta place to visit: Mercedes-Benz Stadium for Atlanta United games
---
Mark D. Wasserman
Managing Partner and Co-CEO
Eversheds Sutherland
With more than three decades of experience in corporate law, Mark Wasserman has been the managing partner of Eversheds Sutherland (U.S.) LLP for 14 years and is the co-CEO of Eversheds Sutherland Limited. He's represented and advised private and public companies in the U.S. and internationally, and has counseled clients on a range of business matters, especially mergers and acquisitions and issues relating to federal and state securities laws. He also serves as chair of the Emory Law Dean's Advisory Board.
Education: Clemson University (MA), Emory University School of Law (JD)
First job: Owned and operated my own lawn service
Hidden talent: I was an all-American fencer in college.
Favorite Atlanta place to visit: The BeltLine
Charities: Atlanta Women's Foundation, Equal Justice Works, TurningPoint Breast Cancer Rehabilitation, Atlanta Police Foundation, Atlanta Legal Aid
Bucket list: African safari
---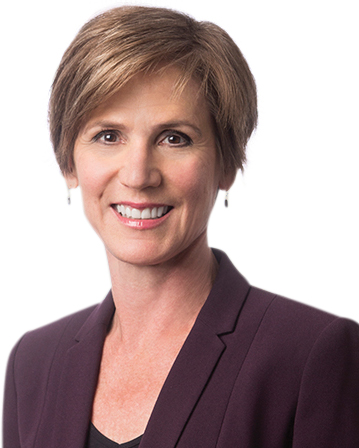 Sally Q. Yates
Partner
King & Spalding
With the Department of Justice for 27 years, Yates rose through the ranks of assistant United States attorneys to become U.S. attorney in Atlanta, deputy attorney general, and acting attorney general. As deputy AG from January 2015 through 2017, she was the second-highest-ranking official in the department. She directed all U.S. attorneys' offices and DOJ law enforcement agencies, including the FBI, DEA, ATF, U.S. Marshals Service, and the Bureau of Prisons. A lecturer at Georgetown University Law Center, she has specialized in white-collar crime and tried high-profile public cases such as the ones against former Atlanta mayor Bill Campbell and Olympic bomber Eric Rudolph.
Education: University of Georgia, University of Georgia School of Law (JD)
Notable achievements: A fellow and state chair of the American College of Trial Lawyers, Yates has received the Luminary Award from the Southern Center for Human Rights, a lifetime achievement award from UGA's Grady College of Journalism and Mass Communication, Lawyer of the Year from the Bar Association of Washington, D.C., and many other awards and distinctions.
---
MARKETING & PUBLIC RELATIONS
Carol Cookerly
Founder and President
Cookerly Public Relations
Building on her background as a reporter and public relations professional, Carol Cookerly founded Cookerly Public Relations in 1991 as a full-service communications firm with practice areas focused on financial services, healthcare, governmental affairs, technology, consumer product marketing, and business-to-business communications. Under her direction, the firm has grown in staff and billings into one of Atlanta's leading midsized public relations agencies, representing a client roster more typical of national firms.
Education: Duke University
Notable achievement: YMCA of Metro Atlanta Volunteer of the Year (2004) for helping guide the organization's strategic direction and leading annual fundraising efforts
Hidden talent: Avid equestrian
Why I chose this work: Coming out of media, I discovered I was very good at it. If public relations is applied with both passion and precision, it can make an enduring business impact, protecting or extending the wealth of a company or organization.
Charities: Atlanta Police Foundation
---
Catherine Ann Downey
CEO and Creative Director
CATMEDIA
In 1997 Catherine Ann Downey founded the creative agency CATVIDEO, changing the business's name in 2011 to CATMEDIA to reflect the ways Downey seeks out and embraces technological advances, and the evolving ways people use media. A Virginia native, Downey was previously a promotions manager for Team America and the director of marketing and broadcast promotions for a Memphis television station. In these and other positions, she honed her skills in media buying, staff and project management, and writing, directing, and producing.
Education: George Mason University
Notable achievements: Leadership Atlanta class of 2019, Ernst & Young Entrepreneur of the Year Southeast finalist (2016)
Toughest challenge: Raising and supporting four kids as a single parent and educating them all through the parochial school system, Saint Pius, and college
Best advice received: Always pay your employees and vendors before you pay yourself.
---
Mark S. Fogas
Executive Vice President
Epsilon
With more than 30 years of experience in the entertainment, telecommunications, and strategic marketing industries, Mark S. Fogas has generated nearly $1 billion in revenue since joining Epsilon in 2006. As executive vice president, he's currently responsible for the development and execution of enterprise-level, multichannel marketing programs, and has supported clients including AT&T, the National Football League, the National Basketball Association, the American Red Cross, and 24 Hour Fitness.
Education: University of Alabama at Birmingham, Louisiana Tech University (MA)
Notable achievements: Successfully completed 12 half marathons as well as the New York City Marathon and the Marine Corps Marathon
Favorite book: The Second Battle of New Orleans: The Hundred-Year Struggle to Integrate the Schools by Liva Baker
First job: Building bicycles over the Christmas holidays at the Lit Brothers department store in Cherry Hill, New Jersey, when I was 15
---
Glen Jackson
Cofounder
Jackson Spalding
In 1995, Atlanta native Glen Jackson cofounded the marketing communications agency Jackson Spalding with Bo Spalding, and he continues to provide leadership for many of its clients. He was honored by the Georgia chapter of the Public Relations Society of America for his campaign for Habitat for Humanity's Jimmy & Rosalynn Carter Work Project. He's also the author of the new book Preeminence: What It Means and How to Sustain It.
Education: Washington and Lee University
First job: Usher for the Atlanta Braves
Inspiring person: My wife, Claire, a two-time cancer survivor
Few people know: I like to read poetry.
Favorite Atlanta place to visit: The BeltLine
Favorite movie: The King's Speech
Bucket list: Golf at Saint Andrews
Anything else? I am very bullish about our city and the trajectory it's on. The sky's the limit for Atlanta!
---
Genna Keller
Principal
Trevelino/Keller Communications Group
Genna Keller served in executive leadership positions with global public relations firms for 16 years before launching her own agency with longtime colleague Dean Trevelino in the early 2000s. Together they created a digital public relations and marketing firm that recently ranked as the 10th fastest-growing in the U.S., and second in the Southeast. Passionate about the emerging company ecosystem in the Atlanta area, Keller serves in advisory roles with Tech Alpharetta and Atlanta Tech Village, among others.
Education: Wake Forest University
What I'd tell a recent graduate: In the digital age, do not lose the art of longer-form writing—a real written letter goes a long way.
Charities: Boys & Girls Clubs of America, Be the Match. Quarterly, the firm identifies and gives to a charity or group that supports children or the environment.
Bucket list: Mastering the pottery wheel, Newfoundland iceberg exploration
---
Randy Lewis
Managing Director and Co-owner
Fitzpatrick & Lewis Public Relations
Randy Lewis is managing director and co-owner—with his wife, Sandy Fitzpatrick—of Fitzpatrick & Lewis Public Relations, an intentionally small firm with a blue-chip client list that has included Georgia Natural Gas, the Jimmy Carter Presidential Library and Museum, and the international crisis-relief organization CARE. Lewis began his PR career straight out of high school when he took a job in the press office of the Carter White House, and has worked on three presidential campaigns.
First job: Dishwasher, Walgreens drugstore grill lunch counter
Few people know: I am a complete authority on pop and rock music from 1956 to 1996.
Favorite Atlanta place to visit: Any of its many great music venues
Who'd play me in a biopic: Gary Oldman . . . with lots of makeup
---
William Mills III
CEO
William Mills Agency
William Mills III is CEO of the William Mills Agency—founded by his parents, Bill and Eloise Mills, in 1977—and a recognized leader in financial and technology marketing. A 35-year veteran of the agency, Mills serves as lead consultant for its clients, and has personally advised more than 300 chief executives on marketing strategy, business development, mergers and acquisitions, company branding, and public relations. Other responsibilities include financial management, client consulting, and business development.
Education: Florida State University
Lesson learned: Your failures teach you more than your successes.
Few people know: In high school I was in jazz band and ranked seventh in the state for guitar.
Who'd play me in a biopic: Tim Robbins
---
Sean Reardon
CEO
Zenith, Moxie, and MRY
With two decades of experience, Sean Reardon has worked across a broad spectrum of the marketing and advertising industry, from account planning and brand strategy to media and technology. A native of Lebanon, Pennsylvania, Reardon has been part of the Publicis Groupe family since 2004 and is currently CEO of three leading agencies within Publicis Media's global network: Zenith, MRY, and Atlanta-based Moxie.
Education: Pennsylvania State University Smeal College of Business
Favorite travel destination: Chatham, Cape Cod, Massachusetts
Hidden talent: I can juggle; otherwise I'm quite talentless.
Charities: The companies I lead do a tremendous amount of work for Autism Speaks and the American Cancer Society.
Who'd play me in a biopic: It's Michael Fassbender or bust.
Bucket list: I'd be happy with two consecutive nights in my own bed—I travel a lot for work.
---
Joey Reiman
Cofounder and Chair
Brand New World Studios
For 25 years Joey Reiman, known as the "king of corporate purpose," has helped Fortune 500 companies discover and articulate their brands' purposes. He was founder and chairman of the global consultancy BrightHouse, whose client list includes American Express, Delta Air Lines, SunTrust Banks, and McDonald's. In 2018 Reiman cofounded Brand New World Studios, which produces "purpose-inspired movies" to connect businesses to consumers. He also teaches creative and critical thinking at Emory University's Goizueta Business School.
Education: Brandeis University
Notable achievements: Keynote speaker at the World Economic Forum, author of five books
Toughest challenge: Recovering from a near-fatal car accident while working in Rome
Few people know: I performed on Broadway in the musical Oliver!
Favorite Atlanta place to visit: The Duck Pond in Buckhead
Bucket list: Winning an Oscar
---
Carolyn Sloss
Vice President
Allied Integrated Marketing
A former PR manager for Planet Hollywood, Carolyn Sloss joined the entertainment, culture, and lifestyle agency Allied Integrated Marketing in 2001. As vice president, her responsibilities include account management and strategic planning for the Atlanta office, the company's first in the South and its largest field team. She also plays a key role in the company's overall growth with new business development.
Education: Auburn University
Few people know: I am a great ping-pong player!
Favorite travel destination: Greece
Favorite Atlanta places to visit: SunTrust Park and Mercedes-Benz Stadium
Charities: LifeLine Animal Project, Atlanta Film Festival, Girl Scouts
Bucket list: Bathe an elephant in Thailand
---
Vince Thompson
Founder, Chairman, and CEO
MELT
Vince Thompson founded MELT in 2000 and built the company into one of the nation's largest sports, culinary, and entertainment marketing agencies. In addition to its 18-year representation of the Coca-Cola Co., MELT's roster of clients has included Powerade, Cam Newton, Holiday Inn Express, and Kia. In 2018, Atlanta Business Chronicle named Thompson one of its Most Admired CEOs.
Education: Auburn University
Hidden talent: I played the saxophone in high school.
Hobbies: Exercising, fishing, fine wine, cigars
Favorite Atlanta place to visit: Chops Lobster Bar
Who'd play me in a biopic: Jeremy Piven
---
Dean Trevelino
Principal
Trevelino/Keller Communications Group
Dean Trevelino had 16 years of experience in executive leadership positions at global public relations firms before he and longtime colleague Genna Keller launched Trevelino/Keller Communications Group in the early 2000s. Together they created a digital public relations and marketing firm that recently ranked as the 10th fastest-growing in the U.S., and second in the Southeast. Trevelino is a member of the Forbes Agency Council; he's also a competitive ultrarunner and former Division I college athlete.
Education: Pennsylvania State University, University of Alabama (MA)
Toughest challenge: Rebounding from the loss of a parent as a college student
Hidden talent: Closet modern architect
Bucket list: Run 100 miles in 24 hours
---
MEDIA
Meredith Artley
Editor in Chief and Senior Vice President
CNN Digital Worldwide
Meredith Artley is the editor in chief and a senior vice president of CNN Digital Worldwide, where she oversees the creation, programming, and publishing of CNN's journalism on CNN.com, CNNi.com, and CNNMoney across mobile, social, desktop, and a variety of emerging platforms and products. A former president of the board of directors of the Online News Association, she leads a global team of hundreds of reporters, producers, and editors.
Education: University of Missouri
Favorite book: The Imperfectionists by Tom Rachman
Favorite travel destination: Greece
Hobbies: Wine. That's a hobby, right?
Bucket list: More time eating my way through Buford Highway
---
Joel Babbit
Cofounder and CEO
Narrative Content Group
Joel Babbit is CEO of Narrative Content Group, which he founded in 2009 with Rolling Stones keyboardist Chuck Leavell, and which launched the sustainability website Mother Nature Network. Narrative creates and distributes content not only for its own sites but for many of the world's leading brands, including Coca-Cola, Mercedes-Benz, and Subway. After beginning his career in the private sector, Babbit was hired as Atlanta's first chief marketing and communications officer following the city's selection to host the 1996 Olympics.
Education: University of Georgia
Why I chose this work: I wanted a career that was focused on creativity—specifically writing and graphic design—but also one that offered the opportunity for financial success.
Hidden talent: Black belt in karate
Favorite travel destination: Italy
---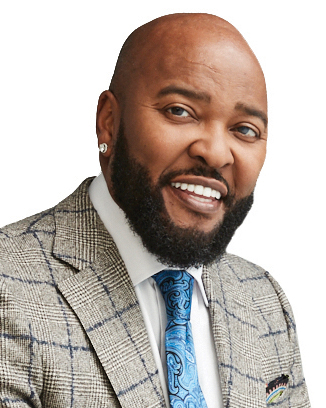 Ryan Cameron
Public Address Announcer
Atlanta Hawks and Atlanta Falcons
A two-time Emmy winner and a member of the Georgia Radio Hall of Fame, Ryan Cameron was the longtime host of Atlanta's top morning radio show on V103. He's the new afternoon-drive host on WAMJ Majic 107.5/97.5 and a partner at the branding firm Rakanter. Cameron was the first African American announcer in the history of the Atlanta Hawks. In 2002, he launched the Ryan Cameron Foundation Leadership Academy, which provides opportunities for rising high school students.
Education: University of West Georgia
Best advice received: From Deion Sanders: "If you have more than one skill, get more than one check."
Hidden talent: Karaoke ninja
Favorite movies: Men in Black and Trading Places
Favorite travel destination: Costa Rica
Favorite Atlanta place to visit: Phipps Plaza theater
---
Erick Erickson
Host, Atlanta's Evening News
WSB Radio
Author and nationally syndicated columnist Erick Erickson is host of Atlanta's Evening News on WSB Radio, editor of the conservative political blog the Resurgent, and a frequent panelist on NBC's Meet the Press, HBO's Real Time with Bill Maher, and other programs. The Atlantic called Erickson the most influential conservative in America. He's currently working on his master of divinity degree at Reformed Theological Seminary.
Education: Mercer University, Mercer University School of Law (JD)
Favorite book: To Kill a Mockingbird by Harper Lee
Notable achievements: Blocked by Kasim Reed on Twitter. Attacked by President Trump.
Bucket list: It's time for a national radio show.
---
Jim Galloway
Political Columnist
Atlanta Journal-Constitution
The longest-tenured journalist at the Atlanta Journal-Constitution, Jim Galloway joined his hometown newspaper in 1979 and is considered one of the country's top statehouse reporters. Known to colleagues as "Chief," Galloway got his start in journalism at the University of Georgia student newspaper, gaining subsequent experience via internships at the Atlanta Constitution and in the office of Senator Sam Nunn. Today Galloway's columns and his daily politics blog are read at all levels of government.
Education: University of Georgia, University of Michigan Knight-Wallace Fellowship
First job: Buggy boy at Richway No. 3 on Old National Highway
Lesson learned: You can't always expect your friends, colleagues, even relatives to back your moral stands. It's unfair to them, and ultimately you.
---
Sanjay Gupta, MD
Neurosurgeon
Chief Medical Correspondent at CNN
Emmy-winning chief medical correspondent Sanjay Gupta plays an integral role in CNN's reporting on health and medical news for all of the network's domestic and international shows, and he contributes to CNN.com. His medical training and public health policy experience inform his reporting from war zones and natural disasters. Gupta is also a member of the staff and faculty at Emory University School of Medicine and an associate chief of neurosurgery at Grady Memorial Hospital. An Atlanta resident, he regularly performs surgery at Emory University and Grady hospitals.
Education: University of Michigan, University of Michigan Medical School (MD)
Notable achievements: Author of three New York Times bestselling books: Chasing Life, Cheating Death, and Monday Mornings. Named one of People's Sexiest Men Alive in 2003.
---
Chuck Leavell
Musician, Author, and Tech Entrepreneur
A conservationist, sustainable-development advocate, and tech entrepreneur, and the Rolling Stones' musical director for more than 20 years, Chuck Leavell cofounded the Mother Nature Network—now the world's most visited website for environmental news—in 2009. He's also a Grammy-winning keyboardist who has recorded with Eric Clapton, George Harrison, and the Allman Brothers Band, and the author of four books, including an autobiography, a children's book, and a history of American forests.
Why I chose this work: Music chose me at the age of seven. Learned to play piano from my mother. Formed first band at age 13. Played on first gold record at age 15.
Notable achievement: One of only three individuals to receive honorary ranger status from the U.S. Forest Service
---
Wonya Lucas
President and CEO
Public Broadcasting Atlanta
Wonya Lucas has served as president and CEO of Public Broadcasting Atlanta since 2015, overseeing Atlanta's NPR (WABE) and PBS (PBA) stations. Previously she held marketing and communications positions with CNN, the Weather Channel, and Discovery Communications, and was president and CEO of TV One—the second African American woman to lead a cable television company. She takes pride in the fact that her father, Bill Lucas, was the first African American general manager in professional baseball with the Atlanta Braves.
Education: Georgia Tech, Wharton School at the University of Pennsylvania (MBA)
First job: Working at Six Flags Over Georgia
Inspiring person: My mom, Rubye Lucas
Toughest challenge: Going to job sites as a construction engineer at 23. Because I grew up in a sports family and finished Tech, I knew how to navigate a male-dominated environment.
Favorite travel destination: South Africa
Favorite Atlanta place to visit: Chastain Park
---
Mike Luckovich
Editorial Cartoonist
Atlanta Journal-Constitution
Following stints at South Carolina's Greenville News and the New Orleans Times-Picayune, Seattle native Mike Luckovich became an editorial cartoonist for the Atlanta Journal-Constitution in 1989. His work has garnered him two Pulitzer Prizes as well as a Reuben Award, the highest honor bestowed by the National Cartoonists Society. Luckovich's cartoons are syndicated in 150 newspapers, and his latest collection, A Very Stable Genius, was published in 2018.
Education: University of Washington
Notable achievements: Robert F. Kennedy Journalism Award (1994), Pulitzer Prize for Editorial Cartooning (1995, 2006)
Hidden talent: I'm a pretty good dancer.
Favorite book: Narrative of the Life of Frederick Douglass by Frederick Douglass
Lesson learned: Some people you can't change.
---
Tony Maddox
Executive Vice President and Managing Director
CNN International
U.K. expat Tony Maddox has spent more than three decades in the television news industry. As executive vice president and managing director of CNN International, which reaches more than 375 million households worldwide, he oversees the network's entire international output and staff all over the world, including renowned journalists like Christiane Amanpour and Clarissa Ward. Under Maddox's leadership, CNN received George Foster Peabody Awards in 2017 and 2018, three Edward R. Murrow Awards, Emmys, and numerous other honors.
Education: Staffordshire University
Notable achievement: U.S. State Department Trafficking in Persons Report Hero (2015) for founding and leading the CNN Freedom Project
First job: Garbageman
Hidden talent: Collecting electric guitars, particularly ones made in 1961—the year of my birth
Who'd play me in a biopic: Daniel Craig, obviously. People are always mistaking me for him.
---
Lois Reitzes
Director of Arts and Cultural Programming
WABE-FM 90.1
Lois Reitzes began working at WABE-FM 90.1, the National Public Radio affiliate in Atlanta, in 1979 as a music programmer and announcer, becoming program director in 1992. Now, as director of arts and cultural programming, she hosts City Lights and Spivey Soirée and presents morning music on the station's classical stream. Before coming to Atlanta she worked at WFIU in Bloomington, the NPR affiliate licensed to Indiana University, where she pursued graduate study in musicology.
Education: Roosevelt University Chicago Musical College, Indiana University
Notable achievement: Governor's Award for the Arts & Humanities (2017)
Favorite movies: Babe, A Room with a View
Favorite Atlanta place to visit: My house. Alon's, too, which is near my house.
Bucket list: (1) Meeting Mel Brooks and telling him of his profound impact on me and (2) Receiving a MacArthur award. Not for being a genius, just for being a reasonably intelligent, very curious, and nice person
Who'd play me in a biopic: Tina Fey! I wouldn't complain if it were Bernadette Peters. Catherine Zeta-Jones might be a stretch.
---
Kevin Riley
Editor
Atlanta Journal-Constitution
Kevin Riley, a longtime employee of Cox Enterprises, was named editor of the Atlanta Journal- Constitution in January 2011. He started his career in 1983 at Cox's original newspaper, the Dayton Daily News in Ohio, while a student at the University of Dayton; since taking the helm at the AJC he's led a rejuvenation of the newsroom with an emphasis on investigative journalism. He also writes a column in Sunday editions of the paper.
Education: University of Dayton
Favorite book: Catch-22 by Joseph Heller
Best advice received: He who knows not, and knows he knows not, is better than he who knows not and knows not he knows not.
First job: Washing dishes in a bar
Notable achievement: The Atlanta Journal-Constitution was a 2017 Pulitzer Prize finalist in National Reporting.
---
Dale Russell
Senior I-Team Reporter
FOX 5
Senior investigative reporter Dale Russell is the FOX 5 I-Team's government watchdog. An Atlanta native, he began media work as a freelance newspaper and magazine writer. His 35 years of investigative stories have helped shape Georgia's political history, toppling people in power, exposing waste and corruption, sparking criminal investigations, and changing laws. He's broken important stories while covering some of the nation's biggest events, including the Atlanta child murders of 1979-1981, the Olympic Park bombing, and the 9/11 attacks.
Education: Georgia State University
Notable achievements: More than 50 journalism awards, including broadcasting's highest honor: the George Foster Peabody Award
Few people know: I once won a stand-up comedy contest at the Great Southeast Music Hall.
Favorite Atlanta place to visit: I love driving down Peachtree Street, taking in the seemingly daily changes.
Toughest challenge: I hate confrontations. It was kind of a problem for this job.
---
Teya Ryan
President and CEO
Georgia Public Broadcasting
Los Angeles native Teya Ryan was named president and CEO of GPB Media—the fourth-largest public broadcasting system in the country, counting nine television stations and 18 radio stations—in 2009. Her experience includes roles in broadcast management, production, and content creation. Previously she was executive vice president for three CNN networks: CNN, CNN Headline News, and CNN U.S. Ryan is cochair of the Georgia Literacy Commission and a member of the board of councilors of the Carter Center.
Education: University of California, Berkeley
Notable achievement: Created the first live interactive TV talk show, CNN's Talkback Live
First job: One that paid me: working on the Vancouver Sun
Hobbies: Travel. Travel. Travel. Sheer adventure.
Who'd play me in a biopic: A young Candice Bergen
---
Maria Saporta
Founder
SaportaReport.com
An Atlanta native who began her full-time journalism career in 1980 with the Macon Telegraph, Maria Saporta is an Atlanta Business Chronicle columnist and reporter and the founder of SaportaReport.com, where a stable of veteran contributors provide updates on business, urban, and civic issues in metro Atlanta and beyond. In 2008 she wrapped up a 27-year career with the Atlanta Journal- Constitution, during which she was a business and civic columnist for more than 17 years.
Education: Boston University, Georgia State University (MA)
Few people know: My first language was French, and I didn't know English when I entered kindergarten.
Toughest challenge: Getting divorced when my kids were one and three—and raising them while trying to be a decent journalist. Tough balancing act.
First job: Worked as a clown pushing Solo cups in grocery stores when I was 15
---
Kim Severson
National Food Correspondent
New York Times
Kim Severson is a national food correspondent for the New York Times, and previously the paper's Southern bureau chief and a staff writer in the Dining section. Severson has won several awards for news and feature writing, including the 2018 Pulitzer Prize for Public Service for her contributions to the team that investigated workplace sexual harassment and abuse against women, four James Beard Foundation awards, and the Casey Medal for Meritorious Journalism for her work on childhood obesity in 2002.
Education: Michigan State University
First job: Cleaning cages in a vet's office
Hobbies: Softball—playing and coaching my kid's team
Few people know: I secretly want to be a stand-up comedian.
Favorite Atlanta place to visit: Any farmers market
---
Li Wong
Former Publisher at Partnership Gwinnett
Georgia Asian Times
As director of entrepreneurship for Partnership Gwinnett, Li Wong is charged with driving small-business and entrepreneurial objectives while providing key support to develop targeted-industry small-business initiatives. Previously he was publisher of the Georgia Asian Times, which he founded in 2004, and which remains the largest circulated publication covering the Asian American community in Georgia. Wong also helped establish the newspaper's annual 25 Most Influential Asian Americans in Georgia honors. He formerly served as country manager for Dow Jones Interactive Publishing, as well as the Asian Wall Street Journal Digital, in Kuala Lumpur, Malaysia.
Education: Georgia State University (MBA)
Notable achievement: Founded the Atlanta Asian Film Festival, the largest film festival of its kind in the Southeast
---
LEGENDS
Emmet Bondurant
A partner at Bondurant Mixson & Elmore, Bondurant has been recognized by the National Law Journal as one of the top 10 trial lawyers in the United States.
Anne Cox Chambers
A former ambassador, Chambers was the longtime primary owner of Cox Enterprises.
Xernona Clayton
Media pioneer Clayton worked with Dr. and Mrs. Martin Luther King Jr., and launched the Trumpet Awards in 1993.
Bob Hope
President and cofounder of Hope-Beckham communications firm, Hope was formerly public relations director for the Atlanta Braves in the Hank Aaron era.
Valerie Jackson
The WABE radio host was the wife of Mayor Maynard Jackson and helped prepare the city for the 1988 Democratic National Convention and the 1996 Olympic Games.
Bunnie Jackson-Ransom
Jackson-Ransom is the president and CEO of firstClass, a public relations and marketing firm founded in 1975.
Tom Johnson
Under Johnson's leadership, the Los Angeles Times received six Pulitzer Prizes. As president of CNN, he worked closely with founder Ted Turner to pioneer the 24-hour news cycle.
Hank Klibanoff
The Pulitzer-winning author is now a professor in Emory's Creative Writing Program. He coauthored The Race Beat.
Monica Pearson
For 37 years Pearson was a news anchor with WSB-TV.
Alexis Scott
Retired as publisher of the Atlanta Daily World, founded by her grandfather in 1928, Scott is a member of FOX 5's Georgia Gang.
Ted Turner
Founder of CNN, TNT, Cartoon Network, and Turner Classic Movies, the avid environmentalist donated $1 billion to fund the United Nations Foundation.