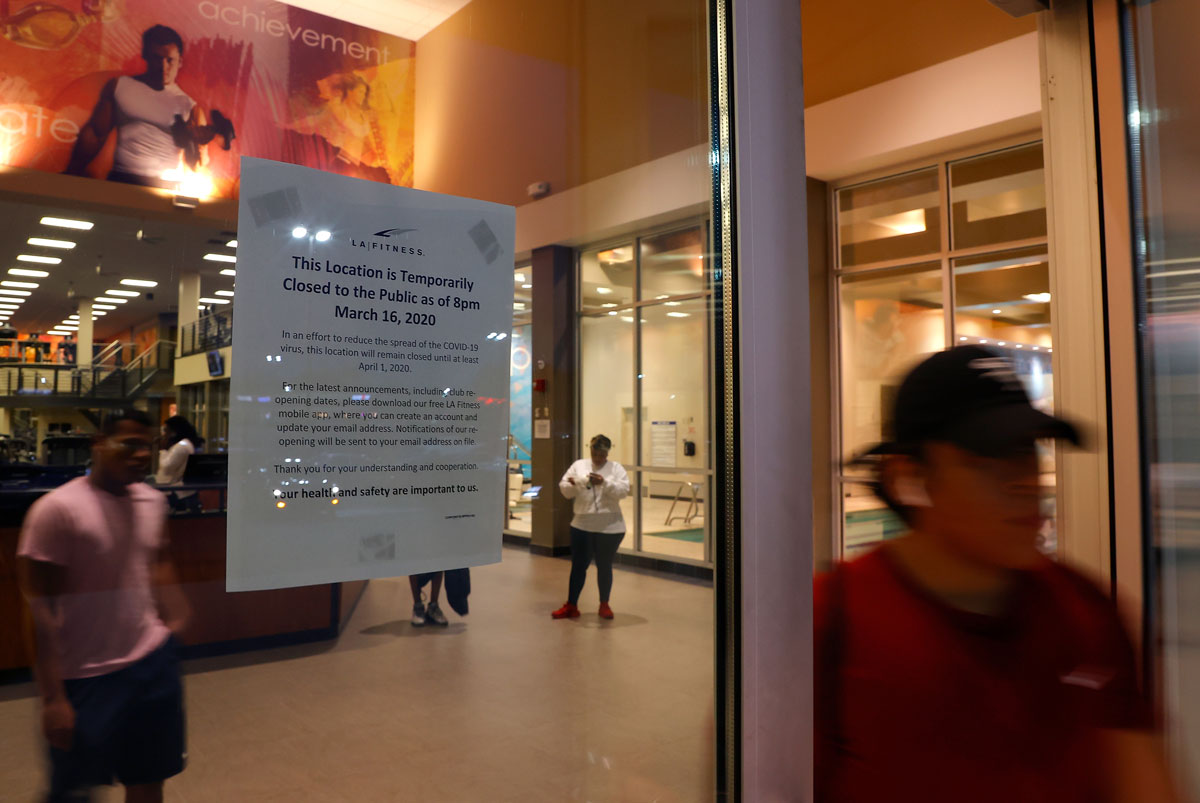 On Monday, as many kids adjusted to being homeschooled (or just home) for the time being, we saw Georgia's positive coronavirus cases jump and the mayor impose a new restriction on public gatherings. Here's your Tuesday morning update:
• There are now 121 confirmed COVID-19 cases in Georgia. Fulton and Cobb counties have the highest concentration of cases at 27 and 22 respectively. [GA Dept. of Public Health]
• A special session of the General Assembly ratifying Governor Kemp's declaration of a public health emergency granted the governor the ability to "suspend state laws, take "direct" control of civil staffers, restrict travel and limit public gatherings through mid-April," according to the AJC. Kemp subsequently ordered all K-12 public schools to close beginning Wednesday and remain closed through March 31. (Most metro Atlanta-area public schools were already closed.)
• Similarly, all University System of Georgia schools (including UGA, Georgia Tech, Georgia State, and Kennesaw State) will close residence halls and only conduct online learning for the rest of the semester. [USG]
• On Sunday, just as Mayor Keisha Lance Bottoms declared a ban on gatherings of more than 250 people, the CDC announced a recommendation of banning events of more than 50 people. Likewise, on Monday, the mayor amended the ban to gatherings of more than 50, just as President Trump recommended gatherings of no more than 10. Suffice to say, don't gather. Stay home.
• The mayor also called for a moratorium on evictions for 60 days. [Twitter]
• The City of Brookhaven has declared a state of emergency and banned dining-in at all restaurants and bars through March 30.
• Several restaurants in Atlanta are closing for dine-in service (however several will continue with take-out and curbside services), including Miller Union, Empire State South, The Optimist, The Colonnade, Staplehouse, Little Tart Bakeshop, and many, many others. Chick-fil-A has closed its dining rooms nationwide. Eater Atlanta is keeping a full list of closures here. [Eater Atlanta]
• We knew it would happen eventually—Atlanta's strip clubs are now temporarily closing, including Magic City, Cheetah and Pink Pony. [AJC]
• A Hartsfield-Jackson TSA worker has tested positive for COVID-19. He worked in international departures at Terminal F, and his last day at work was the morning of March 7. [WSBTV]
• An assisted living facility in Canton—The Retreat—now has three positive COVID-19 cases. None of the affected residents are showing symptoms of the virus. [AJC] The governor has urged that senior living centers statewide restrict visitors to help protect the residents. [Fox 5]
• The CDC also reported its first employee diagnosis. The employee is doing well and is not involved in coronavirus response. [AJC]
• Atlanta R&B singer Keri Hilson deleted her bizarre tweets that linked coronavirus to 5G cell service and urged fans to switch to LTE. No, really. [Huffington Post]
• As usual, Adult Swim is having fun with their streaming shows. Assembly Line Yeah did a quarantined broadcast where the hosts made arts and crafts while inside their homes.
• If you're feeling discouraged by all the news, we created a roundup of several ways you can help the homeless, elderly, restaurant workers, animal shelters, and more.