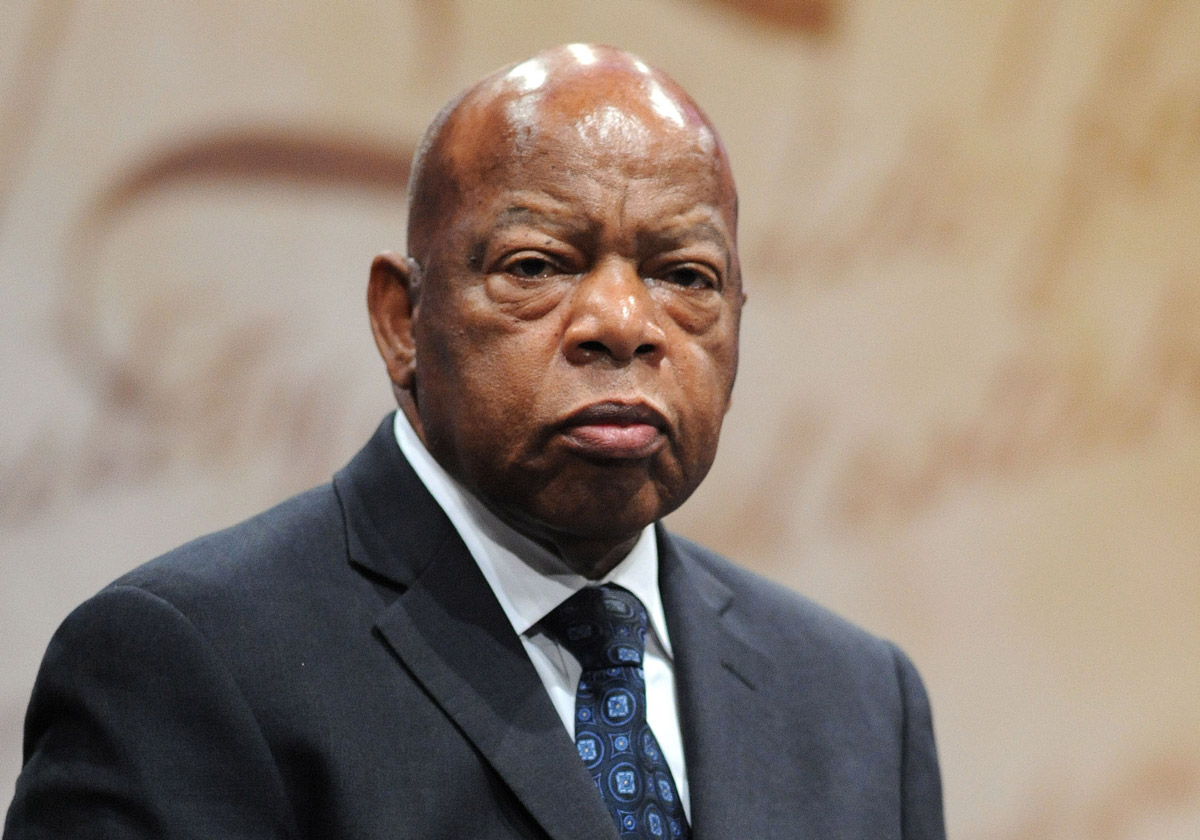 When I started my nonprofit, Asian Americans Advancing Justice—Atlanta, in April 2010, I never imagined I could garner the support of someone as powerful and legendary as Congressman John Lewis. My only plausible connection to Lewis at that time was that I lived in his district, in Kirkwood. I was also an ardent student of the civil rights movement. But I had no political or business ties. I wasn't rich. I was virtually unknown. My legal career up to that point had taken place outside of my hometown of Atlanta, and I had returned just a few years prior to make the risky leap into the nonprofit sector. Those first few years navigating the diversity, culture, and politics of the local nonprofit industry helped clarify and fortify my calling—what Lewis often described as the "Spirit of History"—to launch the first civil rights group dedicated to Asian immigrants and refugees in the Deep South.
I dreamed of a day in the far-off future when my nonprofit would be established enough, powerful, and large enough to garner the attention of my all-time favorite civil rights hero. It turned out I didn't have to wait that long.
I had first seen John Lewis at a "Real Men Can Cook" charity event at the Freight Depot in 2009. I was too awe-struck to approach him then—plus he seemed pretty serious about his chicken wings. But a couple of years later in April 2011, I was invited by local civil rights celebrity Tom Houck to an Atlanta Press Club happy hour. There, inside a bar on Ponce de Leon, was the Congressman, relaxed and mingling quietly like he was just one of the crowd. He was shockingly unassuming. I approached him and we started to talk; later, when our conversation moved outside, I asked him specifically about his thoughts on the plight of immigrants in America and our fight to pass DACA and comprehensive immigration reform. He responded that he had recently had an early morning "executive session with myself" and had determined the fight for immigrant rights was the next extension of the civil rights movement. He was completely behind us.
At that time, he was one of a handful of national political leaders—and perhaps the first prominent civil rights leader—to make the case that immigrant rights was a civil and human rights issue.
After that encounter, I decided I had nothing to lose and everything to gain by following up on Lewis's commitment to our cause. I figured he would simply ignore my requests. But (and in no small part thanks to his accessible staff) he never did. Congressman Lewis agreed to be the keynote speaker at our first fundraising banquet in 2011, the Community Champions Banquet, held at a modest Chinese restaurant in Norcross. Although he had to cancel at the last minute to be with his wife, Lillian, who was in the hospital, my ability to promote the civil rights legend as our keynote sold out the event and helped raise our first sizeable chunk of funds. Years before his viral video dancing to Pharrell's "Happy," Lewis made a cameo in our 2012 "Voting Gangnam Style" video, which became a viral hit and received extensive media coverage. Later that fall, he made a surprise appearance at our 2012 Community Champions Banquet, inspiring our guests and presenting an award to Keish Kim, a brilliant, undocumented youth activist.
Over the years, Congressman Lewis continued to champion the cause of immigrant justice in small and large ways. In activism parlance, he showed up and showed out for us. It may have struck a cynical few as odd that we'd find such a champion in Lewis, who was so singularly associated with the fight for the rights of Black Americans. But his work for Black liberation had always been premised both on the principles of nonviolence and his abiding belief that the "Beloved Community" we strived to become would honor the dignity and rights of all people.
And who should rise up for the oppressed? Lewis had an unwavering faith in the power and ability of the very people who had been marginalized to stand up and organize together for change. Lewis said in his 1998 memoir Walking With the Wind:
I sensed then, and this belief would grow as the years went on, that the lifeblood of the movement was not going to be the spokesman–the schooled, sophisticated, savvy upper crust who might be best at speechmaking and press conferences. They would be the leaders, naturally, but it was going to be the tens of thousands of faceless, nameless, anonymous men, women, and children—men like my father, women like my mother, children like the boy I had been—who were going to rise like an irresistible army as this movement for civil rights took shape.
Lewis understood from where the source of righteous power and wisdom sprang. He believed everyone had the "spark of the divine" that made each of us fully capable to lead and fully worthy of respect. It's not then a surprise that he was arguably the first prominent civil rights leader to actively embrace the LGBTQ community. And not surprising that he has been a steadfast champion for women, consistently lifting up the female "unsung heroes" of the civil rights struggle and sponsoring women-centric legislation. Same too with his championing for the rights of the disabled, the poor, Native Americans, the elderly, and for any group discarded or unheard.
For all that we know of him now, there was a point in Lewis's career when he too lacked visibility and influence. Despite all his years of work and sacrifice, in 1976, when he decided to run for Georgia's 5th Congressional seat, his first foray into politics, Lewis had difficulty standing out. Many of the other candidates were well-known local politicians, whereas much of Lewis' activism had taken place in other southern states. The Atlanta Constitution endorsed Lewis in that election but dubbed him "John the Unknown" because he lacked name recognition. He lost that race.
Lewis won his Congressional seat ten years later and remained a political mainstay until his death on July 17. With the extensive news coverage of his death, I can't imagine anyone not knowing of his life and achievements. And that's fitting, because the lasting memory I'll have of him is how much he made me and my community feel seen and known, especially during a time when we were the most in need of help. And I believe that genuine connection was made possible because he was ego-less enough to let me see and know the truth of his heart, his love. I was too buried in my own grief the weekend following his death to share anything publicly, but I saw hundreds of posts from friends and colleagues, sharing their stories of feeling recognized, encouraged, and understood by John Lewis. There couldn't have been a busier and more important person around, but he was there with us. He showed up with us.
Helen Kim Ho is an attorney at HKH Law LLC and the founder and former executive director of Asian Americans Advancing Justice—Atlanta. She is a member of Atlanta magazine's editorial advisory board.