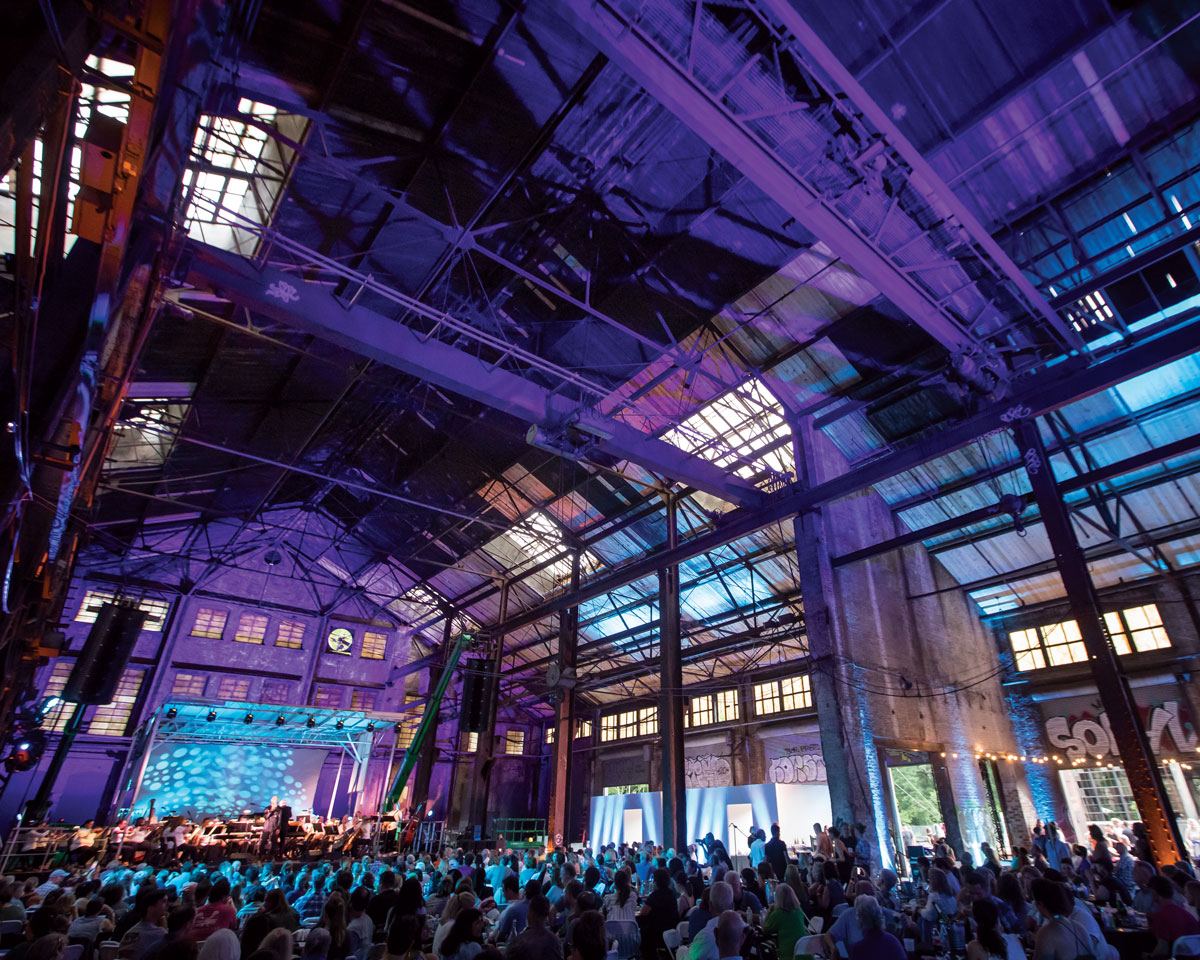 When husband-and-wife duo Adam Rosenfelt and Maureen Meulen purchased the 27-acre Kirkwood parcel of land now known as the Pratt Pullman District in 2017, their plan was to turn it into a creative cultural destination, separating it from other mixed-use developments anchored by large retail or restaurant tenants. "We wanted to use art, production, music, and digital to drive the economy of the development of the site," Rosenfelt says. Now, a trio of initiatives launching in 2022 will continue to make that vision a reality.
In early 2022, Science Gallery Atlanta will debut an interactive science-meets-art collaboration led by Emory University. The inaugural exhibition, Hooked, focuses on the twin themes of addiction and recovery and features immersive experiences using a mix of curated pieces from the Science Gallery exhibition in London and specially commissioned interactive artworks by Atlanta artists including Emory faculty and students.
After Van Gogh: The Immersive Experience ends its seven-month run in January, the building will be transformed to house Imagine Picasso: The Immersive Exhibition. Opening in February, the spectacle will feature digital re-creations of more than 200 works by the famed Spanish artist.
The adjacent space, a semiopen-air venue with a capacity to seat more than 4,000 attendees indoors and 5,000 outdoors, is primed to host an array of upcoming performances. "We're planning to have a robust concert series starting in the spring, with major national touring acts," Rosenfelt says.
Pullman Pops, a 45-piece orchestra led by Tony-nominated conductor Larry Blank, is also back for a five-show series stretching through the summer.
These launches barely scratch the surface. "The historic buildings are fixed," says Rosenfelt of the site that has served as a nexus of Atlanta's labor, architectural, and locomotive histories. "But the programmatic makeup of the mixed-use development is what's exciting."
This article appears in our December 2021 issue.