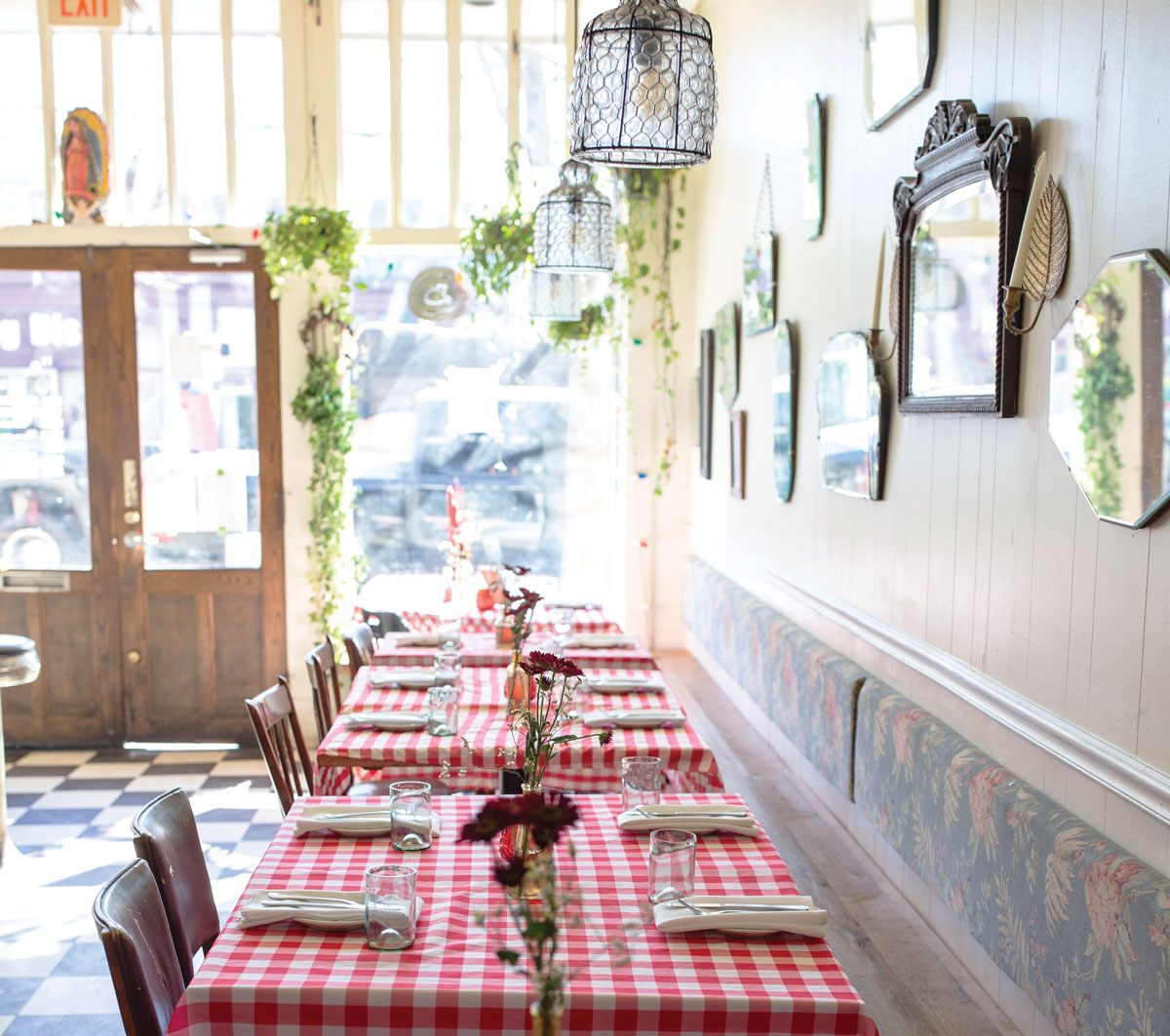 Candler Park mainstay Gato—home to numerous pop-ups-turned-restaurants—is closing next month. Owner Nicholas Stinson is moving his family to Santa Fe, New Mexico, where he'll work on his sci-fi novel and pursue a new restaurant concept. Jacob Armando and Eric Brooks, founders of Gigi's Italian Kitchen, will take over the lease, turning Gigi's from a thrice-weekly pop-up into its own restaurant.
"The space is transforming; it's ready for its next phase of growth," Stinson says. "It's been almost a continually operating restaurant since 1970."
Brooks and Armando launched Gigi's as an Italian-American concept in 2019 with occasional pop-ups at Kimball House, Boggs Social & Supply, and Little Bear. In August 2021, the pair moved to a regular cadence, and now serve at Gato every Sunday, Monday, and Tuesday evening. They offer a concise menu with signature items like Caesar salad, beef carpaccio, and veal parmigiana.
Gigi's last day of pop-up service is July 12. After that, the team will take a few weeks off, while the space undergoes minor renovations. Armando says a grand reopening is planned for the first week in August.
"We want to focus on being a part of old Atlanta," he says. "That's what was so interesting to us about this space. It almost feels lost in time."
When it reopens, Gigi's will have a new sign, maroon curtains, and a new coat of paint. The black-and-white checkered floor tiles will remain, as will the red-and-white tablecloths and signed celebrity photos on the walls.
"It's truly one of the most unique spaces in Atlanta, and we feel very honored that we get to carry it on," Brooks says.
The menu won't change much either. Expect red sauce-style dishes and an expanded beverage selection. There will be more amaro and wine and the introduction of carafes.
Since Gigi's will remain closed on Wednesdays and Thursdays, it will continue to welcome pop-ups to the space. Mighty Hans, which currently serves Vietnamese breakfast on Saturdays at Gato, will shift to a once-weekly dinner service at Gigi's.
Gato served as a launch point for many local chefs, including Jarrett Stieber (Eat Me Speak Me, Little Bear) and Parnass Savang (Talat Market).
"We like the idea of continuing the pop-up culture here," Brooks says. "We'd like to keep that spirit alive, as it's a huge part of Gato's history."
Stinson will take on a consulting role for Gigi's and can help advise on the pop-up business model. "They will continue that tradition of being an incubator," he says.