Opened in 1972, Nakato Japanese Restaurant has always been ahead of its time. Founder Tetsuko Nakato, grandmother of current owner Sachi Nakato Takahara, owned and operated a 2,000-person engineering company in China before moving to the United States. Her daughter, Hiroe Nakato Takahara, had been recruited by a family friend to work at a popular Japanese restaurant in New York City. After learning the business, she moved back to Japan to become a teacher. Once Tetsuko purchased the land for Nakato, Hiroe moved back to America to help her launch the restaurant.
"My mother had a large network and wasn't afraid to do anything," Hiroe says.
Celebrating its 50th anniversary this year, Nakato is now a staple of the Atlanta restaurant scene, known for its omotenashi (the Japanese style of warm hospitality), its sushi and hibachi, and its recent plaudits: In 2021, the restaurant was one of 25 nationwide to receive a grant honoring "historic and culturally rich restaurants" from the National Trust for Historic Preservation in partnership with Mastercard. In 2022 Nakato was one of Atlanta magazine's 75 Best Restaurants.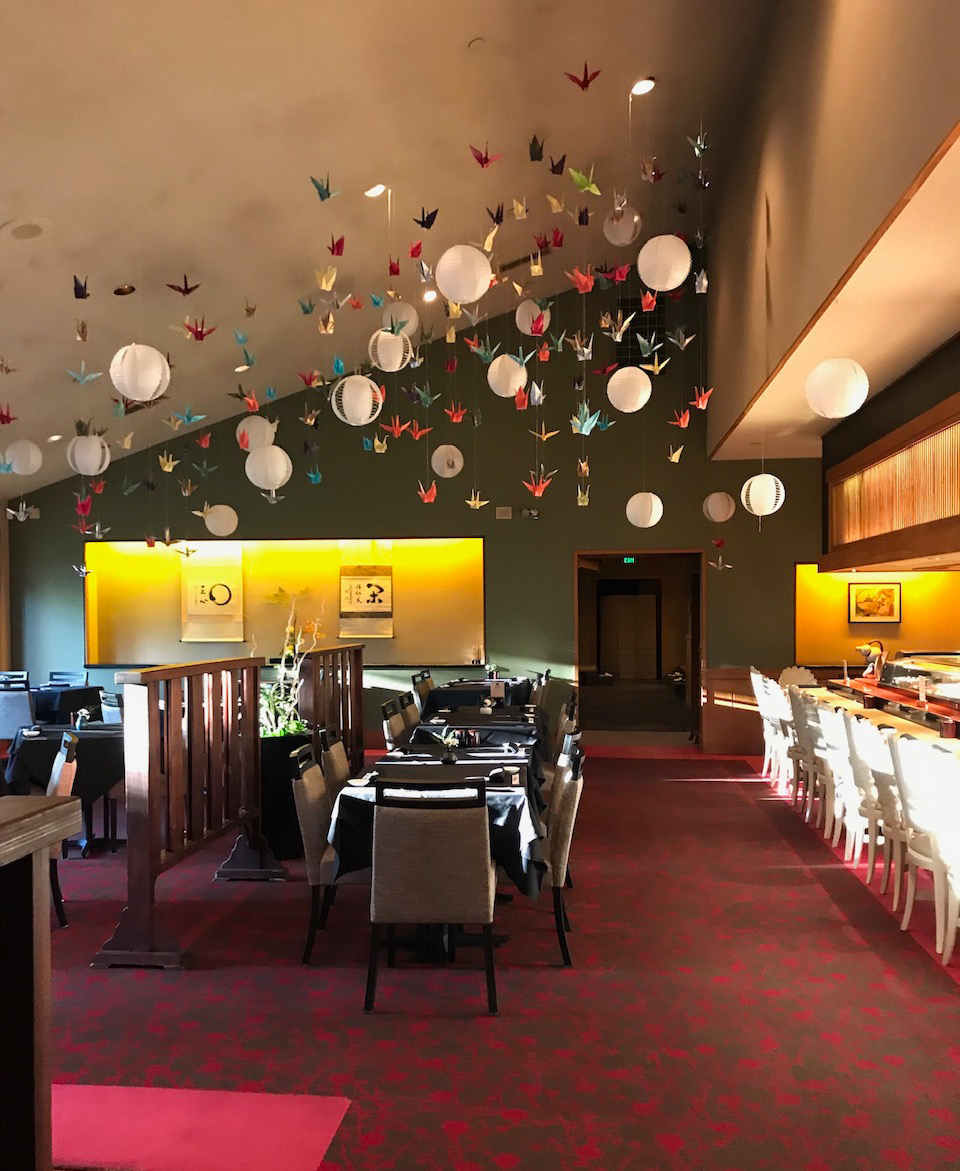 From the outset, Tetsuko wanted Nakato to be authentic, down to the serving ware: Some plates her mother imported from Japan are still in use in the restaurant today. "She knew a good deal and had big aspirations," Hiroe says. Neither Hiroe nor her mom spoke much English, but Tetsuko was fluent in Chinese and Korean, so she'd recruit English speakers from a Korean market in Lindbergh Plaza to help her communicate with suppliers, vendors, and diners. This went on until she and her daughter had learned enough English to get by on their own.
Atlantans weren't always as adventurous, Sachi says, and initially most came to Nakato for teppanyaki, a style of cooking in which food is griddled on an iron surface. Local Japanese companies like YKK quickly discovered Nakato's cuisine and became regulars, and Nakato became their go-to restaurant for catering and events. YKK executives preferred sushi as a celebratory food, and other Nakato guests grew curious about it.
At the same time, Jimmy Carter—keen to establish a Japanese consulate in the city—invited the Nakato family to visit him in the governor's mansion. The Carters later dined at Nakato, as did A-listers like Janet Jackson, Jane Fonda, and Queen Latifah. Celebrities attracted more attention to the restaurant, and the Nakatos opened additional locations in Missouri and the Carolinas. (One remains, in Myrtle Beach.) In the early 1980s, Nakato won the bid to provide inflight meals for Japan Airlines; today, it services select Japanese and Singaporean routes for Delta.
Tetsuko always hired chefs from Japan. One, Yoshiharu Kakinuma, would go on to open a restaurant in Tokyo that earned three Michelin stars, but perhaps the most notable chef to cross Nakato's doors was Kiyoshi Takahara, who graduated college in Japan and traveled to the U.S. for a gap year of sorts. He showed up at Nakato for an internship—Hiroe opened the door one morning to find him there.
"It was truly love at first sight," she says. Takahara was slated to return to Japan and take over his father's garment business. He was also five years younger than Hiroe—but no matter. They dated for a year, sneaking away from the restaurant in between shifts to walk through Piedmont Park, and stayed up talking late after service. Takahara, who'd never cooked before—but loved to entertain people—became the hibachi chef. He'd make comfort food with recipes from his mother and serve them to employees for family meal. On New Year's Eve 1979, he was working at the restaurant when Hiroe went into labor. He rushed home and donned a suit to meet his new daughter: Sachi.
At Nakato, hospitality applies to employees as well as guests. After Tetsuko retired, she would invite the staff over for a home-cooked meal after work. In the 1990s, when Hiroe discovered a Japan-born chef was working at a Florida restaurant that was closing, she drove down to pick him up herself. Her instincts were correct: 30 years later, Yoshi Kinjo still heads up the kitchen at Nakato.
Since taking over in 2004, Sachi has taken great strides to maintain her family's legacy. She's also been keen on ushering Nakato into the 21st century. Her mother and grandmother's old red reservation book has gone the way of OpenTable, and the pandemic encouraged her to adopt DoorDash for delivery orders. "The task of leading Nakato was a bit daunting because of the legacy that my grandmother and mother created," Sachi says. "I'm really proud of the imprint I've had."