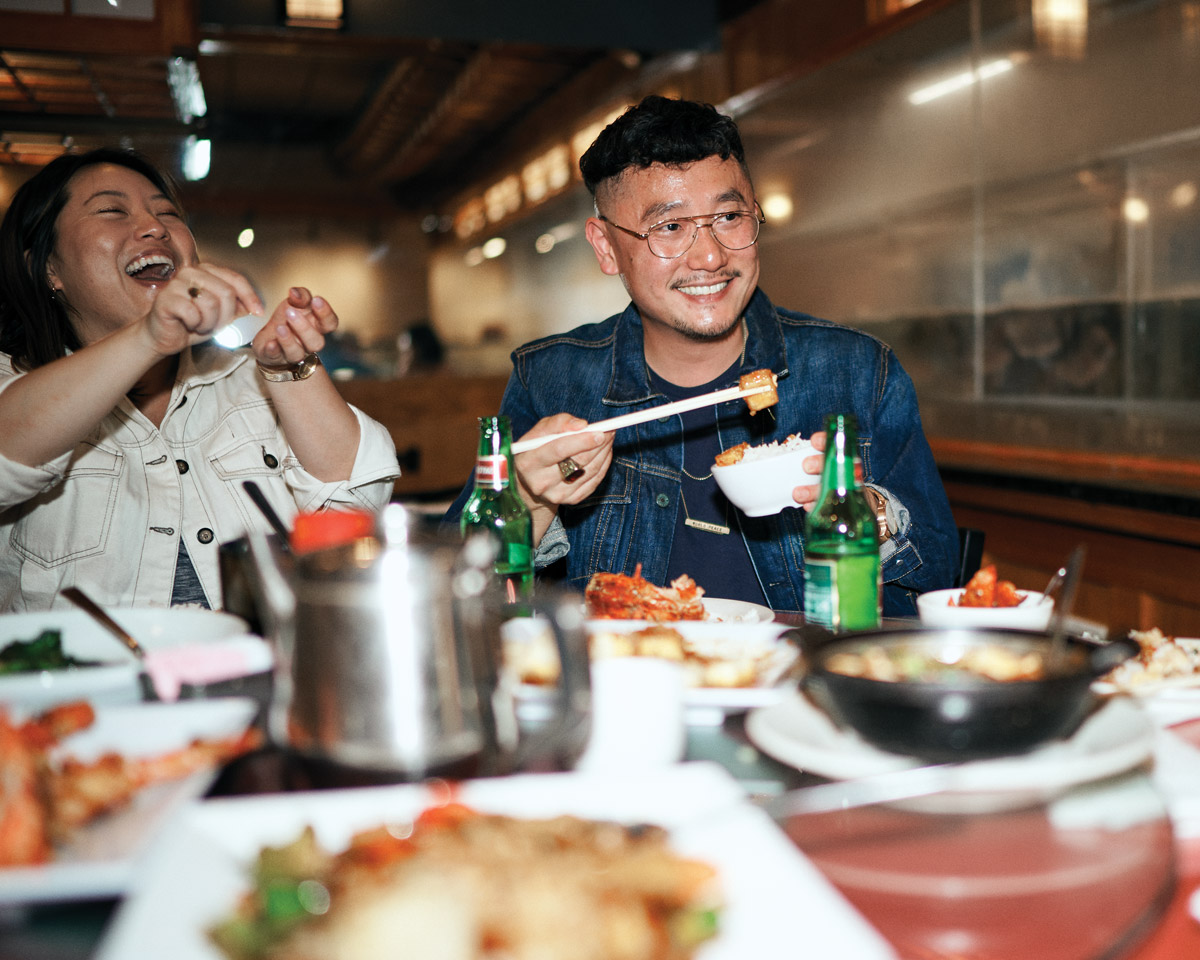 John Song of WATS Media talks about returning—again and again, then permanently—to Buford Highway (as told to deputy editor Mara Shalhoup).
If you're Asian and you grew up in the Atlanta area, you know what Buford Highway is. We could have different political views and go to way different high schools, but we'll all know what restaurants are in every single plaza on Buford Highway at any given time. When I meet somebody new who's Asian, we start talking about food. Then, it's like, "okay, top five spots on Buford Highway"—and that's an hour-long conversation.
I grew up in Johns Creek, but I've been frequenting Buford Highway since 1995 because that's where my parents would buy groceries, at Buford Highway Farmers Market. Then, I moved away from home, and I moved to East Atlanta after college. I started just acclimating more to Atlanta culture, which is something I also love. I pretty much stayed ITP, in the proximity of Old Fourth Ward, East Atlanta, Little Five Points, and Decatur.
I got married in 2013. My wife was born in Korea, moved to San Francisco when she was three, went to school in the Bay Area, moved to L.A., and got a record deal. Then, she found an opportunity to do music in Korea with another publishing company and moved to Korea. While she was living in Korea, we connected on Instagram. We got married, and she moved to Atlanta.
She hated it. It's diverse, but there's not a lot of Asian people when you walk around on the streets. She felt a little lost at first. We were living in East Atlanta at the time, and I took her to get milk tea on Buford Highway, and she fell in love. We ended up coming back to Buford Highway, like, minimum, once a week. And then, we just decided, hey, why don't we move out here? In 2018, we found a place in Chamblee. I never would've thought that I would be living on Buford Highway or frequenting Buford Highway again at this level. But I don't think that I'll ever want to live anywhere else in Georgia. It's home now.

Bonus: John Song demystifies the soup dumpling.
I'm married, so I can't be wilding out every night. But I do like the nightlife, and I like to grab food late at night. And that's how I realized that Korea Garden had turned into a Chinese restaurant, Bo Bo Garden. Back in the '90s, Korea Garden was my parents' favorite spot to eat when they wanted to get Korean food outside of the house. I was a little bit bummed, but then, I tried the food at Bo Bo, and it was amazing.
Usually, I'll go straight to salt-and-pepper squid and the Chinese broccoli. I'm getting the mapo tofu for sure. I am getting the deep-fried tofu. You're going to find some drunk people, you're going to find some hungry people, you're going to find some families that just want to eat late. You'll see some foodies out there late at night, you know, checking it out. Anytime you see anybody that's not Asian, like a white person or something, it's like, oh, okay—they're super woke, and they're really just about trying some authentic food from an Asian perspective. I'm not hating on it. I think it's cool. In the '90s, there were never any white people on Buford Highway.
For me, it's empowering. I'm all about sharing parts of who I am and my upbringing and my unique place in it—being an Atlantan, being Asian.
5181 Buford Highway, 678-547-1881
This article appears in our October 2019 issue.