For 25 years, ever since he secured his first cooking position—at Waffle House, no less—Zeb Stevenson wanted to be the chef at his own restaurant. "That was really all I ever set out to do," he says. In 2019, he achieved his goal, opening Redbird in Westside Provisions District with Ross Jones (formerly of Watershed on Peachtree, where Stevenson was previously executive chef). His "free-spirited," vegetable-forward approach to cooking attracted diners for four years, even surviving the Covid-19 pandemic. However, in February 2023, Stevenson reluctantly shuttered his life's dream, noting unsustainable costs of labor and food.
"The wound of closing the restaurant and the fatigue of the last several years are too fresh. I'd sooner put a bullet in my head than own my own restaurant again," he says. "It's a different kind of stress and level of responsibility that I internalized in ways that were unhealthy. To see everything fall apart and end the way it did was crushing for me. I don't want to risk ever feeling like that again."
So, what's next for a chef who jokes that he's retired from the kitchen?
For Stevenson, it's a new role as culinary director at Oliva Restaurant Group (Aziza, Bellina Alimentari, Rina, Falafel Nation, Atrium, and Carmel). He started at the beginning of April and has been fast at work getting to know his team. As he observes the rhythms of owner Tal Baum's restaurants, he'll note where he can assist in mentoring the staff, whether it's recipe ideas, time management tips, or advice on balancing costs.
"There's a big temptation to want to put your stamp on everything, but I believe you have to be more patient and deliberate than that," he says. "I want to focus on teaching chefs and helping them achieve their goals."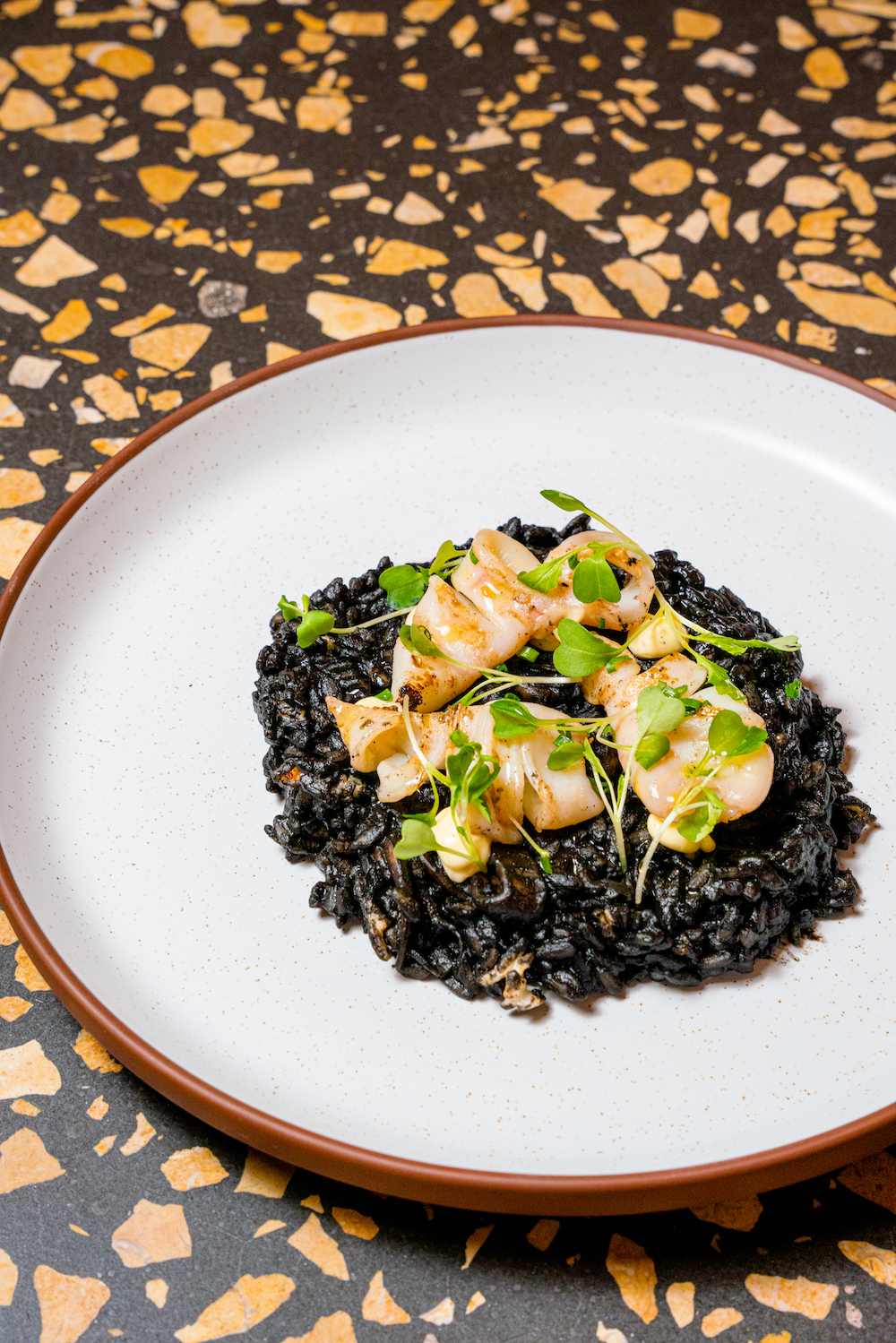 "It's using different parts of my brain. It's a lot of fun," he continues. "Owning and administrating your own restaurant puts you in touch with the business holistically and has helped prepare me for this sort of role."
He's already gotten his hands dirty, working the expo line for the "Friends and Family" opening of Baum's newest restaurant, coastal-inspired Carmel. (The restaurant opened officially on Tuesday.) "I can tell I'm out of practice, but it's fun," he says.
Unfortunately, fans of his popular weekend pop-up Birdy Biscuits (which closed along with Redbird) shouldn't expect to see their favorite fluffy pastries anytime soon. "Tal and I have bantered about the idea, but we aren't really sure they are conceptually appropriate for any of the restaurants, so they are just frozen in time right now," Stevenson says.