They roast the beans
Portrait Coffee
Portrait was founded in West End by Atlanta natives seeking to bring a Black-owned business onto the local scene. They've already got some of the city's best names for their beans; check out the Toni, named for—well, you know—and described as "an unapologetically chocolate coffee with nutty tones." A cafe opens soon; learn more about them here.
Firelight Coffee
Owners Ryan Harlan and Todd Johnson launched this business in 2014 to emphasize sustainability and accessibility—making specialty coffee anyone can dig. Operating out of a roastery in English Avenue, they're currently offering beans for sale online.
Docent
A self-described "approachable" roaster, Docent makes specialty coffee meant to reach beyond connoisseurs. Available for online purchase, blends include Miscreant (a Rwandan light roast, with notes of strawberry, fruit candy, and mango) and a special cold-brew blend called It's Classified.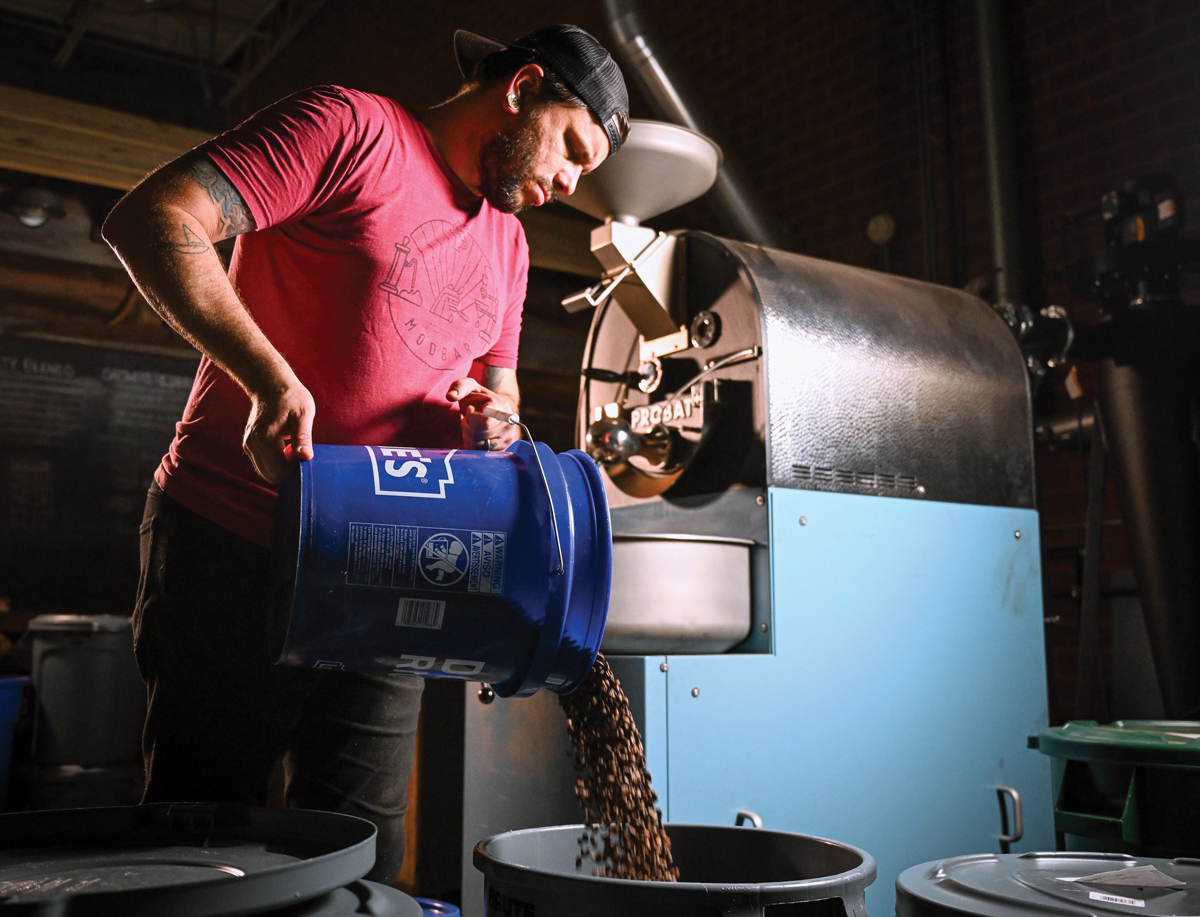 Opo Coffee
Jonathan Pascual, the specialty coffee vet behind Taproom Coffee, launched this business over the summer, already offering beans for purchase while making plans for a cafe and roasting/brewing training center in Decatur.
Tanbrown Coffee
Founders Marissa Childers and Ethan Darla, both Asian American, focus on Asian-sourced beans like those from China's Yunnan province, characterized by notes of orange zest and roasted green tea—and available for purchase at the website. Launched in early 2022, this is one of Atlanta's newest roasters.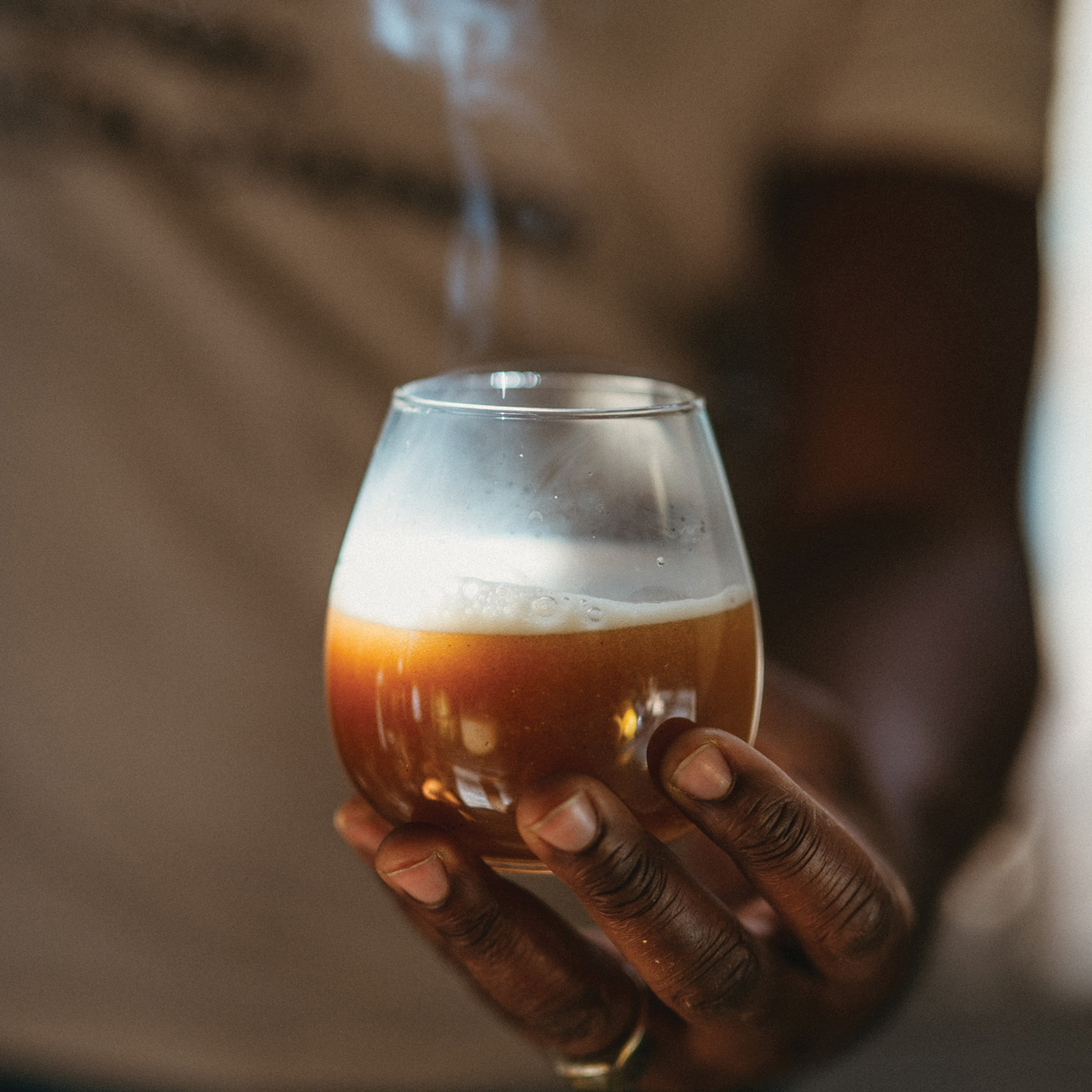 They brew the coffee
Gilly Brew Bar
Founders Daniel Brown and Nephthaly Leonidas describe their Stone Mountain cafe as "not a coffee shop." Fair enough: It's something stranger, more beautiful, and more community-minded, with thoughtful food and seasonal cocktail-like "elixirs" such as the Hippie, with CBD-infused cold brew, lavender and rosemary simple syrup, chocolate bitters, and cream. A second location has opened in Trilith, with a Castleberry Hill shop in the works.
Con Leche Coffee
A $10/week membership to this gorgeous Reynoldstown cafe gets you unlimited drip and iced coffee (!), and discounted espresso drinks, beans, and pastries. A menu of toasts—ricotta and peach, peanut butter and blackberry, etc.—incorporates local products from Georgia Grinders, Honey Next Door, and more.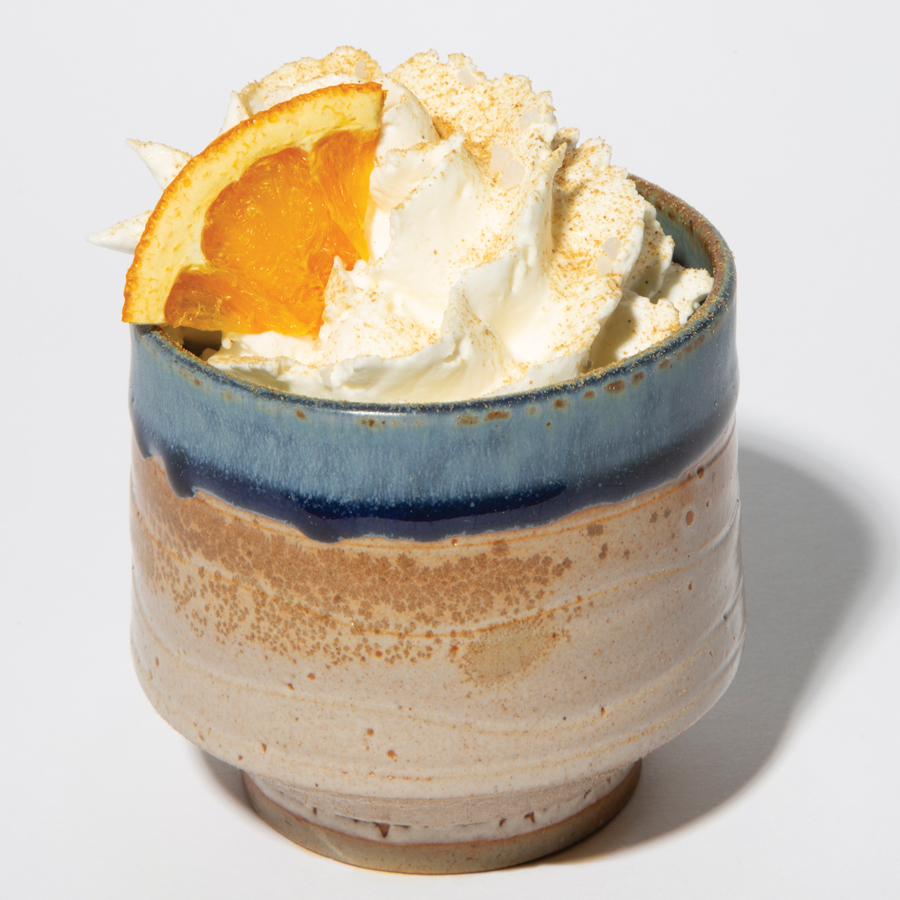 Academy Coffee ATL
Sharing space with the excellent Kinship Butcher & Sundry, this Virginia-Highland coffee counter offers bold, adventurous, and endlessly interesting concoctions from star barista Connan Moody, e.g., the Hercules Hercules (a sweet-savory flat white with olive oil and bay leaf) and When You Call I Answer, a rose- and mint-spiked cappuccino. The menu changes seasonally.
ParkGrounds
The outdoor seating area offers a prime location for Reynoldstown people watching, but dogs are also welcome to come hang (leashed, supervised) under the shade of the old oak tree here. In addition to coffee, hearty breakfast options and sandwiches are served all day, plus beer and wine.
Cafexito
This Mexican-style cafe, not far from Perkerson Park in Capitol View, emphasizes "moments of intimate connection over coffee and pan dulce" and excels in all of the above, with drinks like horchata and cajeta lattes to go with Mexican sweet breads, churros, and assorted other pastries.
Finca to Filter
This queer- and women-owned business shares a sprawling, comfortable dining room with Wild Heaven in the Lee + White complex in West End; their hot coffees, cold brews, various light bites, and excellent "Queer and Caffeinated" T-shirts can also be found daily at Create ATL in Adair Park, and at a couple farmers markets.
Waller's Coffee Shop
Atlanta's most iconoclastic coffeehouse, Waller's is in a weird place (DeKalb Industrial Way in Decatur), has an outdoor space that includes trails and a waterfall, hosts a Saturday artists market and many other events, and was founded by Jason Waller as a place where "music, coffee, and mental wellness could come together." In addition to coffee, the shop serves pastries and sandwiches.
Moonbird Coffee
With brick walls and wood flooring, the downtown Chamblee restaurant Southbound has one of the handsomest dining rooms around—which it shares, a few mornings a week, with this sweet little coffee counter, where you can swing by to pick up classic espresso drinks, housemade pastries, and breakfast burritos.
Spiller Park
Dale Donchey's lightly baseball-themed cafe is popular for a reason—well, several, including its cheerful vibes, solid espresso lineup, and nonpareil snacking options including avocado and cashew-butter toasts. Take your pick of locations, from cafes in Toco Hills and Bolton to a kiosk—the original—in Ponce City Market.
Tic Tac Coffee Co.
Follow @tictac_coffee on Instagram to find out where this biz—self-described as a "coffee pop-up that will grow up one day"—will be; then avail yourself of a short, accomplished menu of macchiatos, lattes, and the like. It's owned by Bat, Bat Soda vet Danielle Glasky. [Editor's note: Tic Tac ceased operations after this issue went to press.]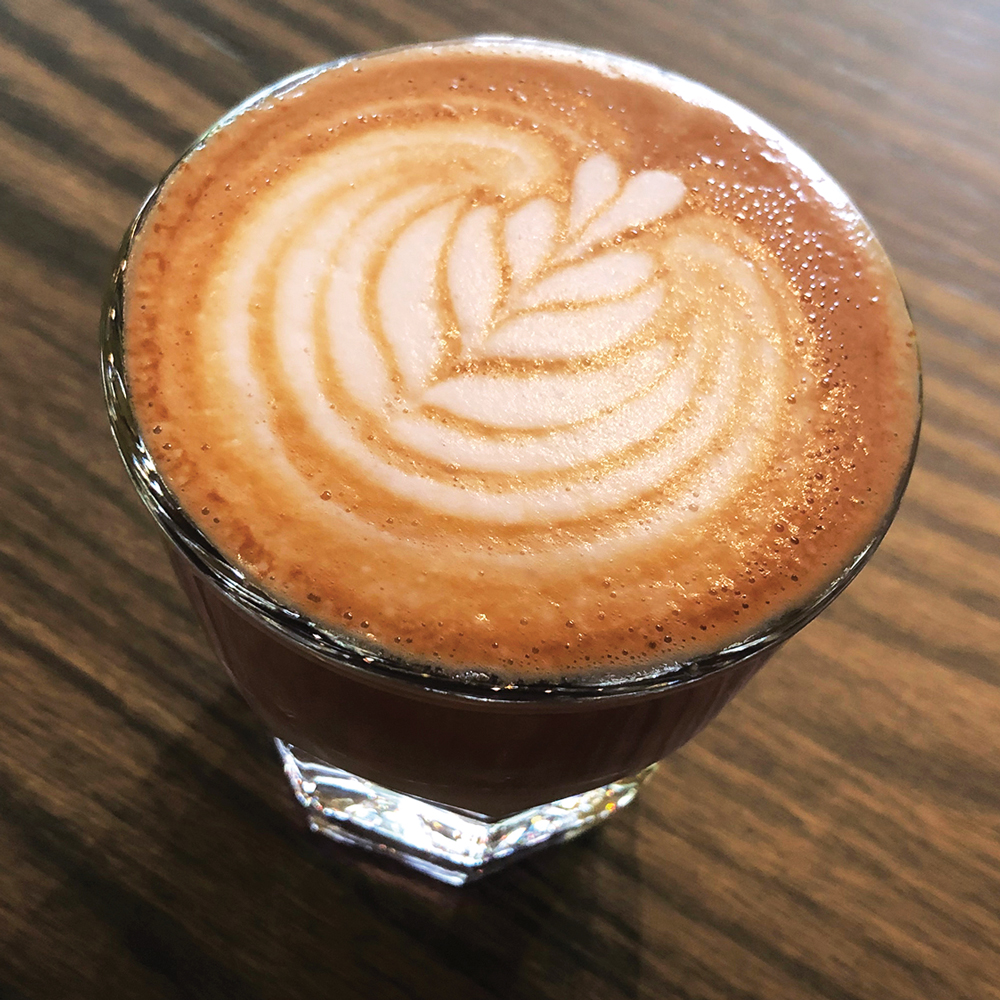 Biggerstaff Brewing Co.
During the day, this O4W brewpub transforms into a chill little coffeehouse—where patrons still get to enjoy the big patio, the standard menu of espresso drinks (with beans from Intelligentsia), and snacks like housemade pastries and Casa Cardoza empanadas.
Chrome Yellow Trading Co.
Inhabiting a tranquil, remote-work-friendly cafe space in O4W, Chrome Yellow offers the usual, plus well-crafted specialties (e.g., a maple oat latte) and fancy snacks like hand pies from nearby Staplehouse. Another perk: great gear, from candles to sweatshirts.
Refuge Coffee Co.
Refuge pulls off a dual mission: delicious coffee and job training for resettled refugees and immigrants. The flagship, in an old service station in Clarkston, has both a terrific patio and a light-filled indoor space; there's another location in Midtown at the Woodruff Arts Center.
Taproom Coffee & Beer
Whether you're meeting a friend or working on a computer, this Kirkwood cafe has just about everything you need: drinks ranging from pour-overs to espresso, good WiFi, and comfortable seating including a shady patio—plus craft beer on tap, for when it's time to switch gears.
Victory Coffee + Calamity
In airy digs facing DeKalb Avenue in Inman Park—there's a nice patio out front—this caffeinated extension of the Victory Sandwich Bar empire is an extremely laid-back place to grab a drink and go, or sit and idle awhile.
Hodgepodge Coffeehouse
A visit to the flagship Ormewood Park location of Krystle Rodriguez's "proudly antifascist" family of cafes gives a sense of what the place is about, with a zine library, work by local artists, a community space, and a sweet menu of drinks and light bites. A second location is in Decatur.
Tuesday Coffee + Shoppe
Just steps off Marietta Square, this relative newcomer—opened in late 2021—boasts bright, minimalist decor, carefully brewed beans from Bellwood, cool merch, and breads and pastries. For the kids: a "littlechino" made of steamed milk and vanilla.
Banjo Coffee Co.
This cozy Avondale Estates cafe has a beautiful shady patio, organic and fair-trade beans from Cafe Campesino, canned cold brew, and a few thoughtful specialties like a bourbon vanilla latte—plus bagel sandwiches, salads, and the like.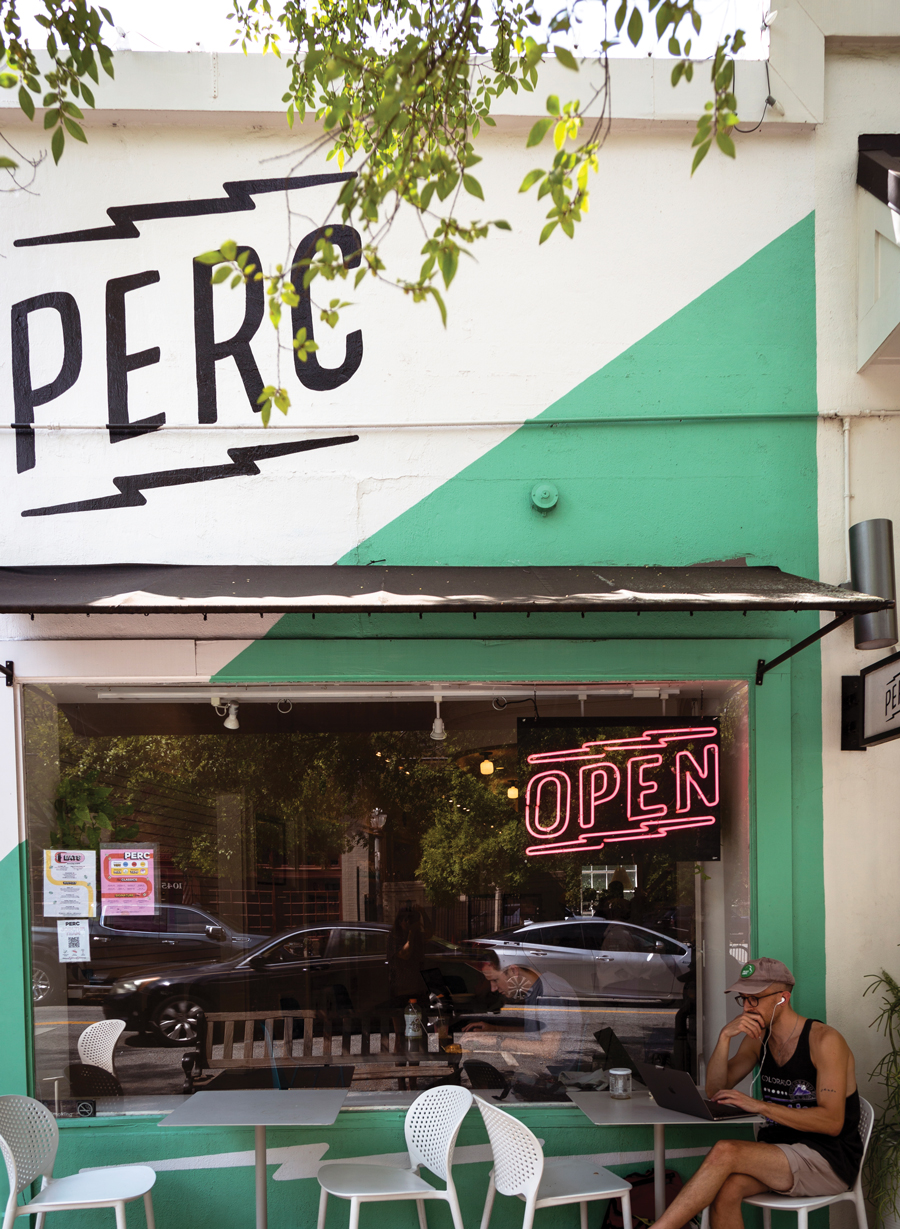 They do both
Radio Roasters Coffee
Specializing in bold, experimental beans from Ethiopia, Kenya, and Latin America, this Decatur outfit has been going since 2014; the retail shop is only open till 1 p.m. on weekdays (3 p.m. on weekends), but dropping by will give you a glimpse of the whole roasting operation, not to mention a damn fine cup of coffee. Also available: topflight brewing gear.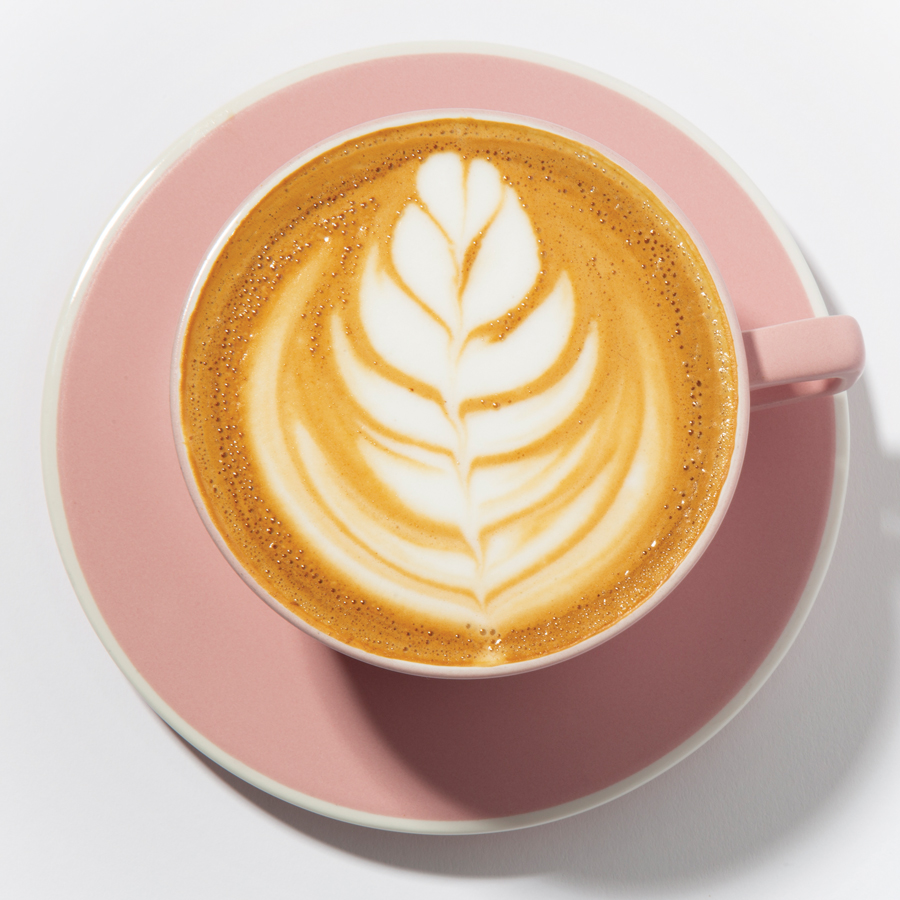 Perc Coffee
This Savannah-based roaster made a splash in 2020 when it added a hip, bright East Lake cafe, since followed by another in VaHi. Both offer basic brews, seasonal specialties, and pastries, plus light bites like lox toast and granola bowls.
Dancing Goats Coffee
Founded in Olympia, Washington, in 1988, this cafe eventually absorbed another Olympia institution—Batdorf & Bronson Coffee Roasters—and began expanding, with a location opening in Decatur in 2007. Perks here include a dog-friendly patio, comfortable seating indoors, and, obviously, top-quality beans; other locations have since opened in Buckhead, Ponce City Market, and beyond.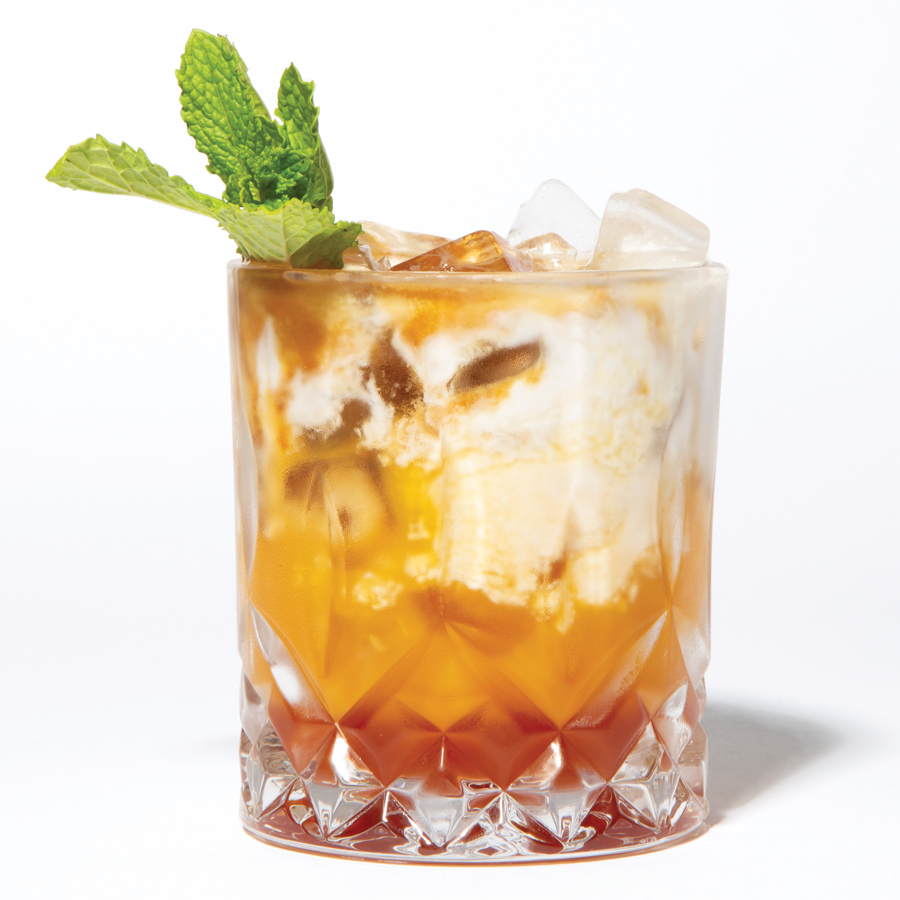 East Pole Coffee Co.
Debuting in 2017 in Armour Yards, this biz recently opened a second Poncey-
Highland location with plenty to recommend it: artful seasonal drinks (see page 52), breakfast sandwiches, and pastries from the estimable Juniper Cafe, plus a soon-to-open evening wine-bar component called Sea Legs.
Prevail Union ATL
Alabama-based Prevail put down roots in the Westside Provisions District in 2020, distinguishing itself above all by the quality of its house-roasted beans and creative drinks (e.g., a fig latte), but also by the sprawling, funky, furniture-filled space it inhabits on the ground floor of the Star Metals building.
Rev Coffee Roasters
This Smyrna-based shop serves a number of core specialty blends like the Silver Comet ("creamy and balanced with a bit of black cherry"), plus single-origin beans from Sumatra, Kenya, and beyond. The storefront also offers goodies like breakfast sandwiches, overnight oats, and pastries.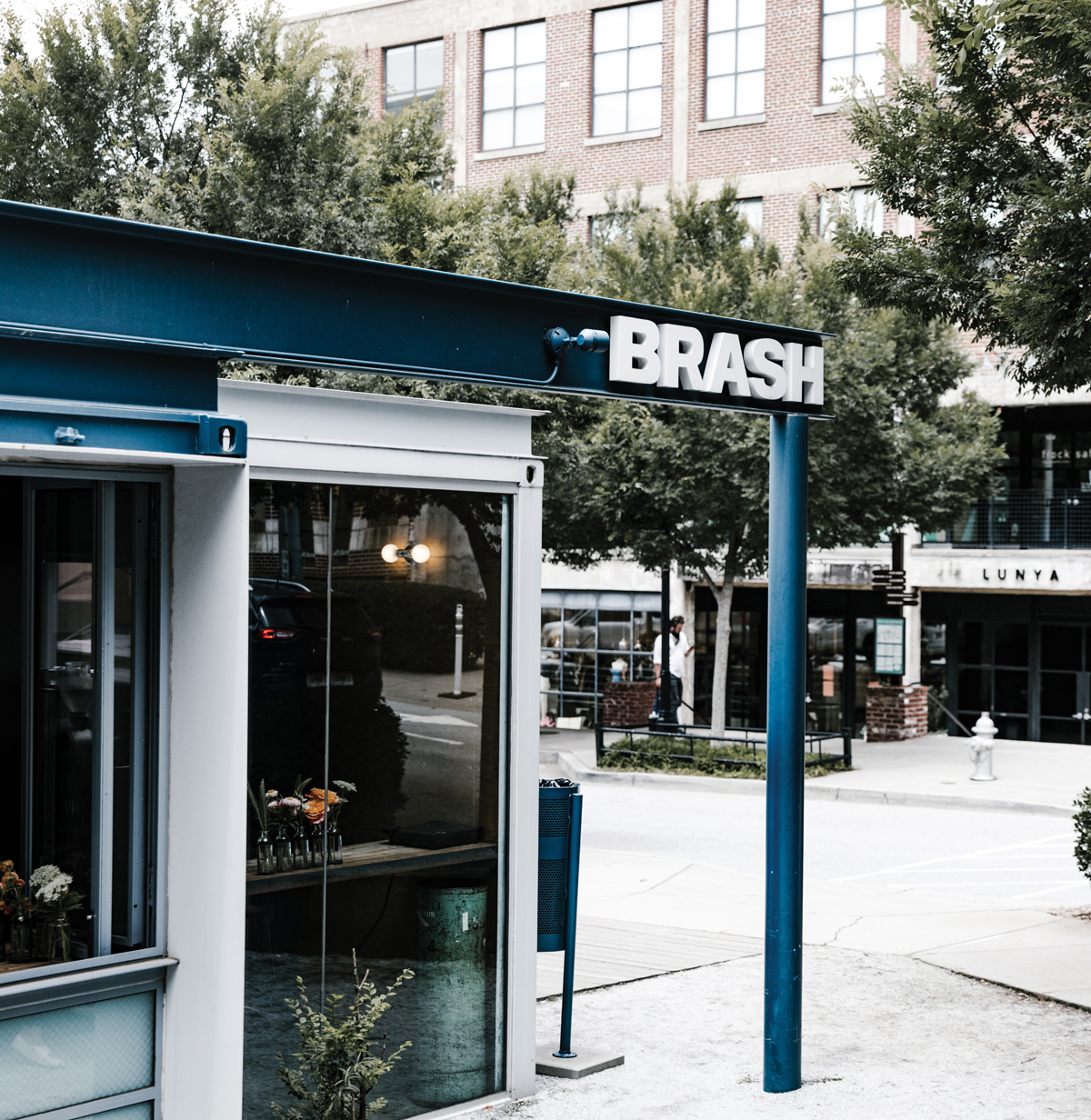 Brash Coffee Roasters
Brash serves coffee made from meticulously sourced, single-origin beans in a variety of amiable locales: a pair of converted metal shipping containers with ample outdoor seating on the Westside, a cafe inside the Atlanta History Center, a counter in Midtown, and a converted truck called the Beast in Buckhead Village.
---
More from our guide to Atlanta's coffee scene
This article appears in our November 2022 issue.