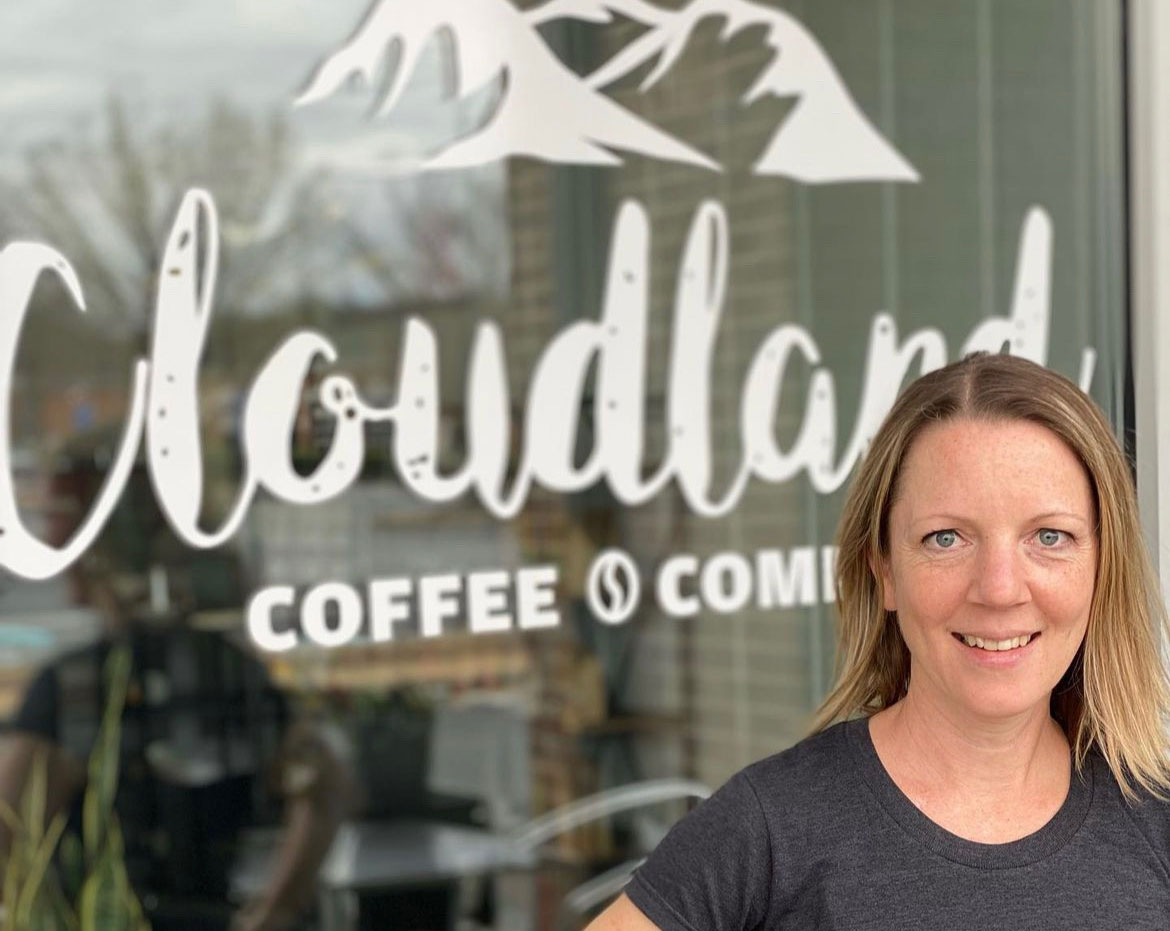 A loud whirring fills the work area of Cloudland Coffee in Johns Creek. The noise is coming from a fluid bed roaster; inside it, moss-hued coffee beans hop around a field of hot air as their color darkens to a familiar brown. Standing around five feet tall, owner Kristina Madh handles 150-pound burlap bags with ease, scooping coffee beans into a bucket headed for the roaster. "These guys are fun," she says of a bag from Finca la Virgen, a woman-owned farm in Honduras. Each bean tells a story, Madh says, about where it's from and who grew it: "You realize how much work is put into that cup of coffee in your hand."
Since Madh founded it in 2015, Cloudland Coffee has been one of the few women-owned roasters in the Atlanta area, if not the only one. Observing that a minority of coffee growers around the globe are themselves women, Madh began to seek out beans from female growers; she's visited a farm in Guatemala and keeps tabs on others via Instagram: "I love that connection with sourcing the beans, talking to the farmers, and just kind of keeping in touch," she says. "You have your friends now in different parts of the world that you're connected with."
A few feet away, customers sitting in Cloudland's cafe carry on conversation as Madh scoops Honduran beans destined for a dark roast. Most roasters don't like dark roasts, she explains, because the bean loses some of its fruity nuance. But this one is Cloudland's top seller—Madh is happy to eschew coffee snobbery if it pleases customers. She's currently testing flavored coffees made with extracts: "We got down pumpkin spice and caramel," she says.
Madh's interest in coffee goes back to her time as a college student in Orlando, where she worked at a local cafe. "I didn't know the difference between coffee from Maxwell House and Folgers [and] coffee that was actually roasted fresh using good-quality beans," says Madh. When she moved away, she bought herself a small roaster to have at home and found her interest blooming into a hobby.
After taking a break from the banking industry to be a stay-at-home mom, Madh realized she didn't want to go back to the corporate world and pursued her passion for coffee instead. After a stint in the shared commercial kitchen Prep, she moved into the Johns Creek storefront in late 2020. Now, she's at the coffee shop six days a week, roasting beans for customers and wholesale accounts around the metro—and juggling being a mom to two school-aged children. Does she ever wish she kept coffee a hobby? "Yes, I do," she laughs. She still wants to be involved with the PTA and have lunch with her kids on their days at home. But it's the people she's met through coffee that keep her going. "We have our regulars," she says. "When we get new people coming in, I could talk with them all day about coffee."
---
More from our guide to Atlanta's coffee scene
This article appears in our November 2022 issue.