Imagine if you had to move far away from Atlanta, say, to Vermont, far beyond the reach of Waffle House's smothered and covered hash browns at 2:00 a.m., Chick-fil-A waffle fries, a Frosted Orange from the Varsity, and any other local treasures. Now, imagine how excited you'd be when just about everything listed above announced it was setting up shop in your new town.
That's how expat Texans feel right now in Atlanta, with the announcement of two major beloved businesses—Buc-ee's and Alamo Drafthouse—poised to open their first Georgia locations in the near future.
On paper, Buc-ee's seems like an unusual thing to be excited about. It's just a gas station. Well, it would be just a gas station, expect that it's massive. In the case of Georgia's first location, which recently broke ground in Warner Robins at I-75 and Russell Parkway, there will be 116 gas pumps and 53,000-square feet of retail space. Buc-ee's also boasts large, immaculately clean bathrooms that must be seen to be believed. Oh, and don't call it a truck stop. It's literally not: Buc-ee's doesn't allow big rigs at most of its locations.
While Buc-ee's may be designed for pit-stops on long road trips, it's also a destination unto itself. 53,000 square feet is bigger than the average Best Buy. Inside, you'll find the company's beaver mascot slapped on just about everything money can buy including shirts, balls, sunglasses, mugs, pajamas, towels, blankets; you get the idea. There's also enough Southern decor—think cowhide rugs and driftwood signs with inspirational sayings—inside to put a twang on even a New Englander's accent. Love it, or love it ironically, you'll find yourself killing an hour so browsing the shop.
And that's only half the store—the rest is food. Walls of trail mix, jerky, and "Beaver Nuggets," a sweet corn-puff-based snack, supplement the usual candies and sodas of a convenience store. In the center of it all, a food court sells barbecue sandwiches, fudge, baked goods, and Texas kolaches. The Czech snack, popular throughout Texas, comes in sweet and savory varieties. The sweet is reminiscent of a Danish, and while you could think of the savory variety as a "pig in a blanket," with a full-sized sausage, sweet bread, cheese, and even jalapeno slices, this little piggy is more like a feral hog.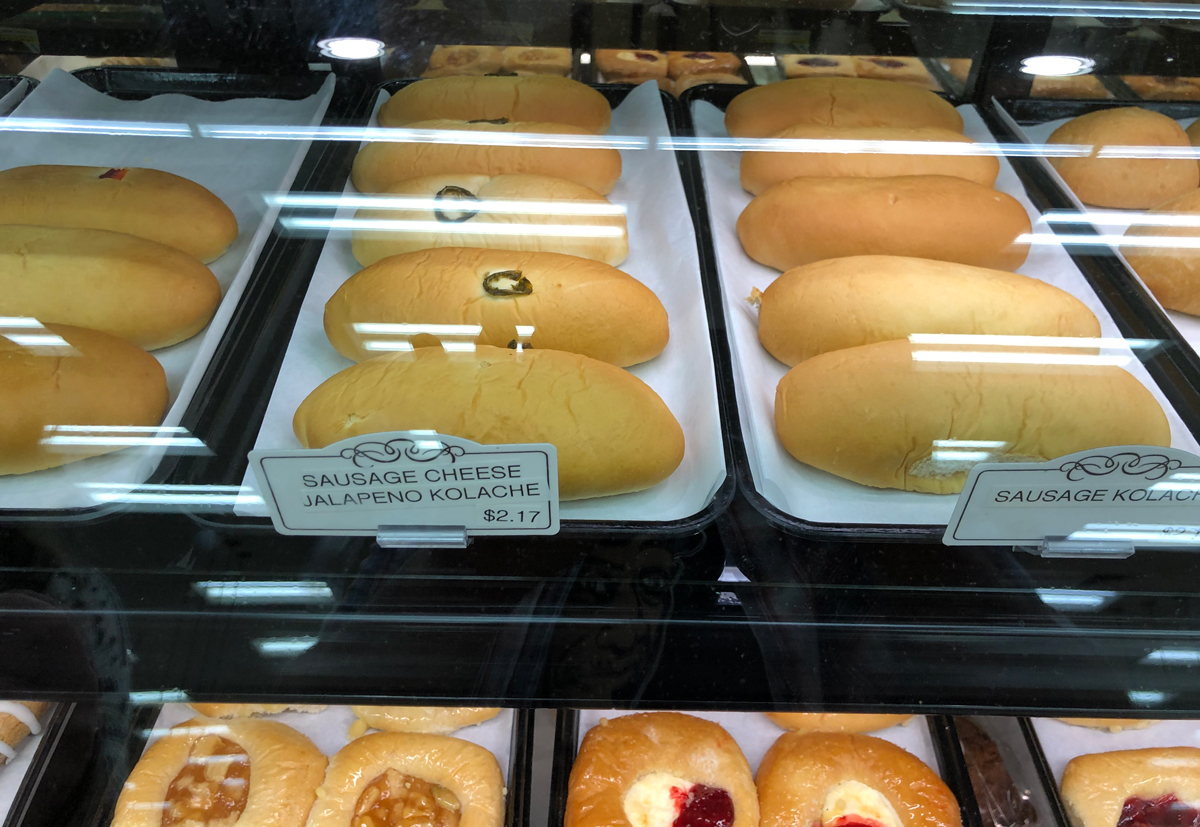 The Warner Robins location is set to open in 2020, and that may not be the only Buc-ees headed for the greater metro area. A Texas Monthly journalist noted in a cover story earlier this year that he saw company expansion plans completely encircle the city, meaning you could soon see the friendly face of Bucee the Beaver cutting through the darkness of the freeway no matter how you pass through town. (Speculators have theorized Villa Rica and Dalton as possible spots for new locations.)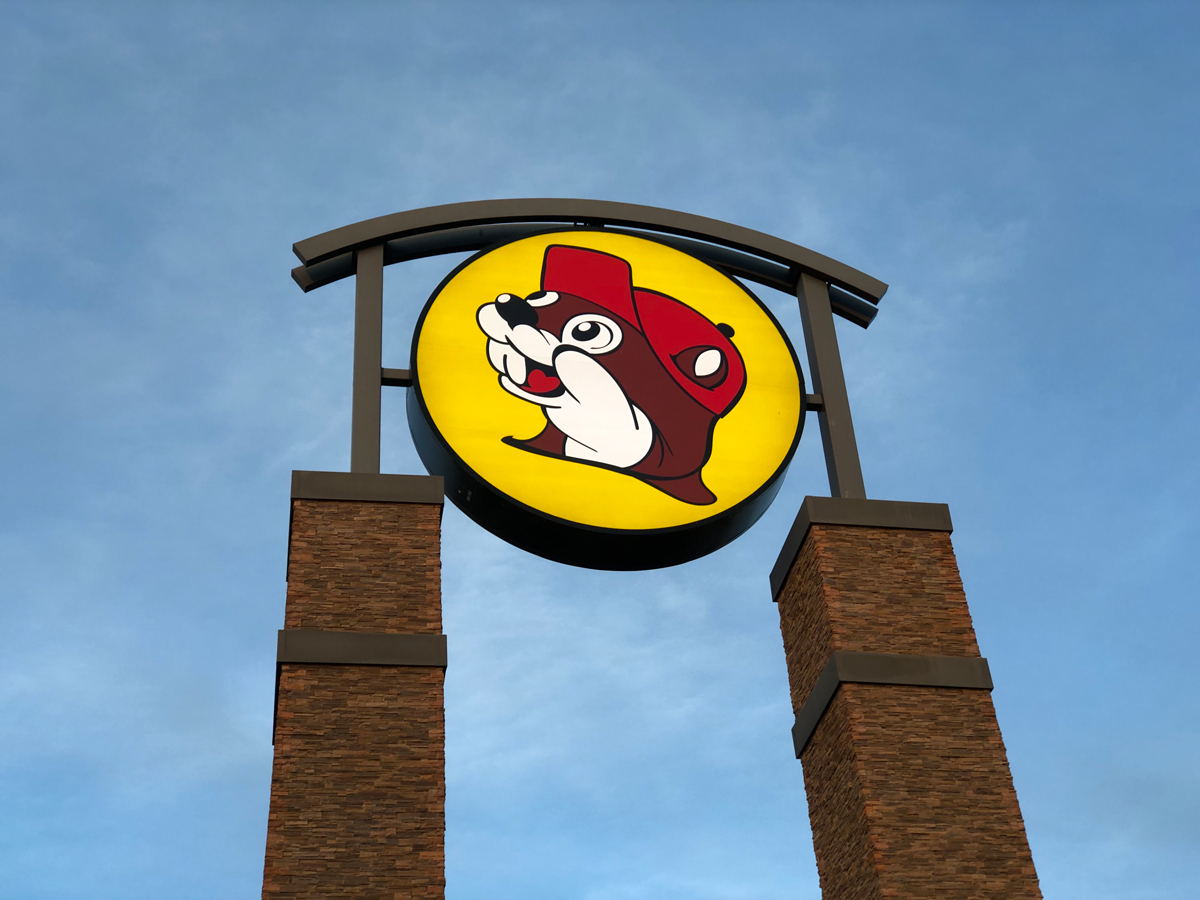 Meanwhile, Georgia's first Alamo Drafthouse Cinema, is set to join Assembly, a planned mixed-use development in Doraville on the site of the former General Motors plant. Already the theater chain has expanded far from its Austin, Texas roots, setting up outposts across the country from Los Angeles to New York. Theaters have opened in Raleigh and Orlando, making Atlanta a no-brainer market. But in an age where many metro Atlanta theaters have reclining plush seats and full bars, what makes Alamo truly special is its programming. In addition to first-run new releases, theaters often host Saturday morning cartoon screenings (complete with milk and cereal), musical sing-a-longs, classic films, and cult favorites. Before each screening, audiences are treated to short sketches, animations, and other curated content tailored to each film rather than the pre-canned Coca-Cola commercials, trivia, and first looks at things you don't really care about. It's more DragonConTV than "Let's All Go to the Lobby." Additionally, cinephiles will love picking up print copies of Birth. Movies. Death., the chain's in-house film magazine.
The theater also serves food, and if you're immediately thinking of CinéBistro or Studio Movie Grill (the latter also is originally from Texas), know that Alamo isn't even on the same level. Theaters have been known to create film-specific pairings and tailor its menus to each Drafthouse, using local ingredients and regional specialties. For example, in Lubbock, Texas you can get a hatch green chili cheeseburger. Northern Virginia has crab cakes. Minneapolis-St. Paul has cheese curds. At this point, we're almost expecting Atlanta's to offer fried green tomatoes.
Most importantly, the chain has a zero-tolerance policy for interrupting screenings. No talking, no cell phone use, nothing. A PSA before each film informs you that you'll get one warning. A second infraction gets you kicked out. Don't even think of complaining either, because the theater can and will use what you say to mock you, as witnessed in this viral voicemail left back in 2011.
Texans in Atlanta were lucky well before these two heavy hitters announced their arrival; several other well-known Texan businesses arrived in Georgia in recent years. Chuy's Tex-Mex, originally from Austin, has three locations in Dunwoody, Kennesaw, and Alpharetta. Velvet Taco, from Dallas, recently opened an Atlanta outpost in Buckhead, bringing a new-late night option to bar-goers. The Lone Star State's offerings are legion, even going back to nationwide dinosaur-aged chains such as Chili's and On the Border, which started out in Texas in the 70s and 80s respectively.
But the crown jewel of Texan businesses has yet to make significant progress into the state. Whataburger, the 24-hour regional fast-food chain that is so revered in Texas that the legislature declared it a state treasure, has no immediate plans to launch into Atlanta. Currently, only one store sits in Georgia in Thomasville, just 15 miles from the Florida panhandle where there are numerous locations. The closest restaurants to Atlanta lie in Birmingham, Alabama, roughly two hours away. In June, to the ire of some Texans, a majority stake of Whataburger was purchased by Chicago-based BDT Capital Partners, who will focus on the chain's long-term growth and expansion. When asked via email about plans for Atlanta, Whataburger would only say that they're focusing on expansion within their 10-state footprint for now. And technically, because of Thomasville, Georgia is one of those 10 states. I think I speak for all of the Texans living in Atlanta when I quote Dumb and Dumber's Lloyd Christmas, "So you're telling me there's a chance."