When Takashi Otsuka opened his Home Park ramen restaurant Wagaya in 2015, the path he chose was a relatively easy one. Ramen was becoming wildly popular, his mostly student clientele loved Wagaya's low price point and casual vibe, and he was able to expand two years later with a second location in Emory Village.
With his new restaurant, Chirori, Otsuka now embarks on a different, more complicated path. Unlike other notable Japanese places such as long-timer Nakato on Cheshire Bridge, luxe Tomo and Umi in Buckhead, and lively Shoya Izakaya in Doraville, Chirori was conceived primarily as a place to experience sake. Even though it serves some of the same food as those splashy sushi bars and that riotous izakaya pub, the central idea here is to explore sake's full potential, including its ability to match with a variety of ingredients not commonly found in Japanese cuisine, such as prosciutto, blue cheese, tomatoes, chocolate, and strawberries (all of which make an appearance on the menu).
The result is part high-end sake bar and part intimate, robata-style restaurant (which emphasizes traditional Japanese charcoal-grilled seafood), with a dash of multicultural small plates. If it sounds a little all over the board, it is. But Chirori also is an exciting place to eat—one that embraces a style of dining many Atlantans haven't yet experienced.
THE TEAM
Born in the Saitama prefecture just north of Tokyo, Otsuka knew no English when he came to the United States at age 18. Back in Japan, he had wanted to study psychology but didn't get into the school of his choice; in Atlanta, he ended up majoring in hospitality at Georgia State. Now 35, he considers himself as much a "restaurant producer" as a chef, and he takes his place manning the grill behind Chirori's sleek counter.
THE DRINKS
Sake can be intimidating to Westerners. Outside of Japan, it's commonly described as "rice wine," despite being brewed like a beer. The strain of rice used, the place where it's grown, and the degree to which it is polished all have bearing on the finished product, including whether it's an easy-drinking honjozo, a premium ginjo, or a superpremium daiginjo. Adding to the confusion, the labels are written in Kanji, Hiragana, or Katakana.
The good news is that Chirori makes it easy to figure out which sake goes best with what food. Just look to the page across the menu from a given dish, where the corresponding sake is listed in pours starting at 1.5 ounces, with symbols indicating whether it should be served cold or warm. There are 20 or so sake pairings listed on the menu, selected by Otsuka, who trained as a sake sommelier.
Depending on your choice and the size of the pour, the cold sake—chilled to an ideal 37 or 38 degrees—is served in an appropriately sized wine glass or in tiny cups made of ceramic or glass. Warm sake (and some cold) is served in the restaurant's namesake chirori: a small pot with an insert that allows the sake to be gently heated or cooled in warm water or an ice bath. If the precision of the sake service doesn't entice you, the sakes' poetic names might: Nightingale's Garden, Dance of the Demon, Ogre Killer, Chrysanthemum Mist, Japanese Forgotten Spirit. The flavor profiles are poetic, too, with delicate aromas, earthy notes, and minimal sweetness.
THE FOOD
The lengthy menu is dense with options, which can make ordering a bit daunting—and can muddle the profound simplicity of the dishes themselves. (If you have the money and an adventurous spirit, you can skip the menu and opt for the $75 omakase.) But once you get past the awkward ordering and delve into the homestyle Japanese food, the journey brings many rewards. Robata dishes are grilled in front of the customer over a bed of white-ash Japanese binchotan charcoal that burns without flame and reaches fierce temperatures. Among the robata selections, you'll find a pleasantly chewy, whole bronzed squid; cracked king-crab legs with tender flesh displayed; a delicately saline red-snapper collar; zen-like arrangements of mushrooms; and exquisite clam or oyster gratin with bechamel. Elsewhere on the menu, which is organized in categories including Green, Raw, Fried, Simmered, and Rice, you'll find Japan's classic steamed and savory custard (chawan mushi) with crab meat and, if you so choose, tongues of sea urchin, and Chirori's star attraction: live scallop "risotto," a deconstructed dish in which the bivalve is served on the half shell with rice, soy sauce, butter, quail egg, and Parmesan. You stir it all together in the shell over a tiny burner.
Other, less elegant dishes—fingers of nigiri sushi, sashimi arranged around a martini glass gushing dry-ice fumes, kushiyaki skewers—come across as desperate maneuvers to impress a more mainstream audience. But that effort is perhaps excusable, a safety net of sorts, given the leap Otsuka is attempting to make from one customer base (students) to another (more moneyed and experienced eaters).
THE VIBE
Located next to the original Wagaya location (in the space that formerly housed the unfortunately short-lived Better Half), Chirori is small and outfitted simply with blond wood, bright green accents, and bamboo pendants. The dining room is pleasant enough, but the best seat is at the counter, where you can enjoy the spectacle of the grill and the interaction between the chefs, both of which are crucial to the robata experience.
THE VERDICT
There is currently no better place in Atlanta to explore Japan's national beverage than Chirori, where small-pour sake offerings sync with often delicious small plates that range from exquisitely traditional to brazenly modern.
Rating
★ ★ ★ ★
(very good)
349 14th Street, Home Park
470-427-3171
chiroriatlanta.com
What to drink (sake, sake, sake)
Japanese Forgotten Spirit
A fruity, semi-dry sake from the Saitama prefecture north of Tokyo, served in a chirori, a vessel that gently warms the liquid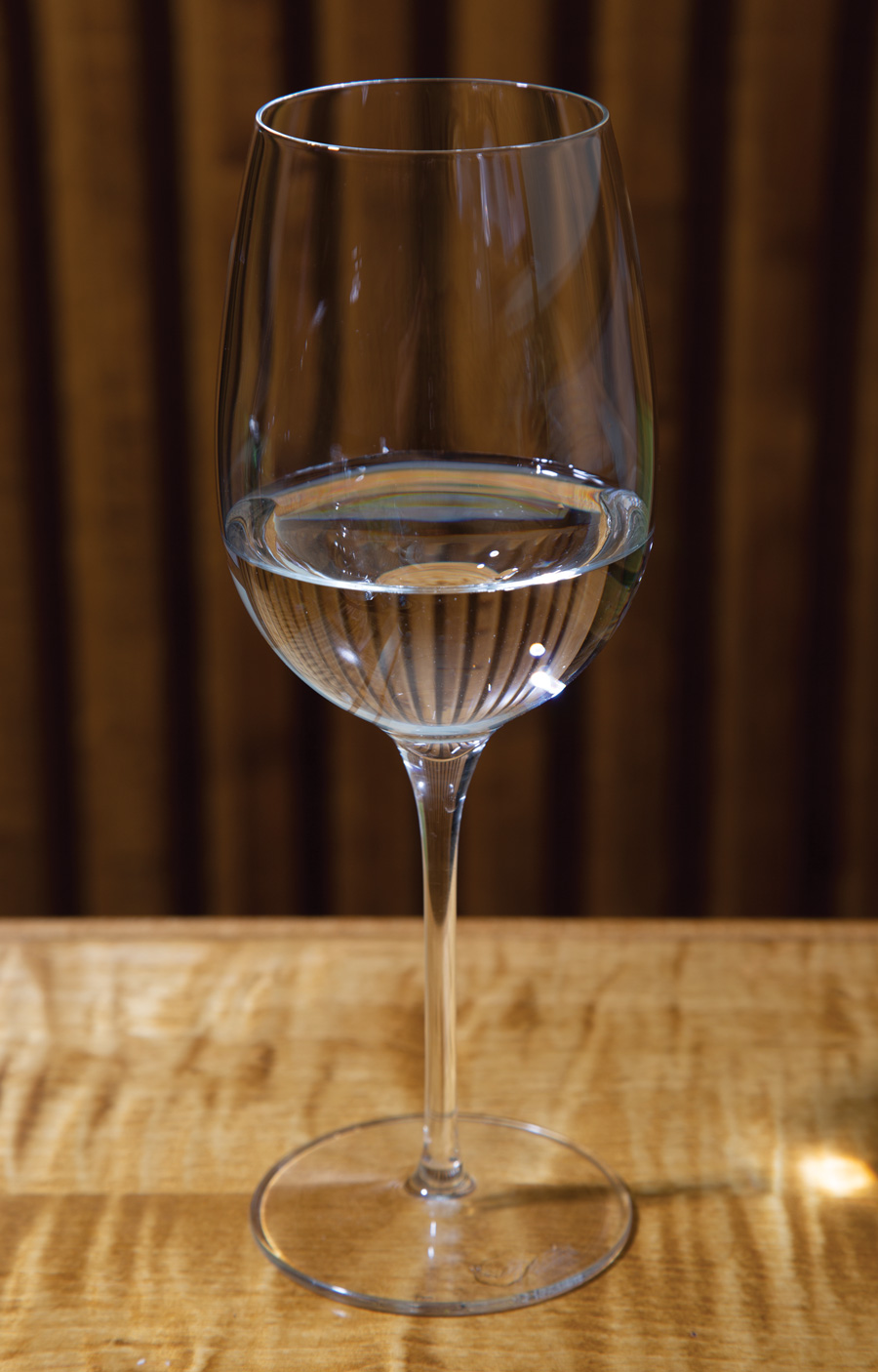 Nightingale's Garden
A dry, fruity, and crisp superpremium daiginjo from Japan's Fukuoka prefecture; available in Georgia only at Chirori
Seven Rice Fields
A juicy, acidic, semi-dry sake from the Saga prefecture, cooled in a chirori with an ice bath
This article appears in our February 2020 issue.