Take me to a minuscule bar with clever low-budget decor, shove a one-page menu under my nose that doesn't look like typical pub fare, and I am sure to fall in love before even tasting anything. Whoopsie's, recently opened in Reynoldstown, checks all the boxes, playful and serious in equal proportion: a sparse 40 seats, lots of thrift-store finds and reclaimed furniture, lights turned way down low. From the exuberant restroom mural—by painter William Downs—to the assorted botanicals pressed into lacquered tabletops, everything about the place indicates an appreciation for local artistry.
The first time I ventured in, on the early side and barely hungry, I plunked my elbows down on the padded bar and watched as Tim Faulkner—a force in Atlanta's cocktail world, who opened this place with chef Hudson Rouse—mixed drinks with deep concentration. Faulkner and Rouse, the chef-owner of Avondale Estates' Rising Son, met while working at Octopus Bar in East Atlanta, where Faulkner still pulls an occasional shift. The two friends share a distaste for their industry's compulsions and commercialism. They may profess their love of imperfection, but their team effort here is impressive, the tightness of their focus formidable.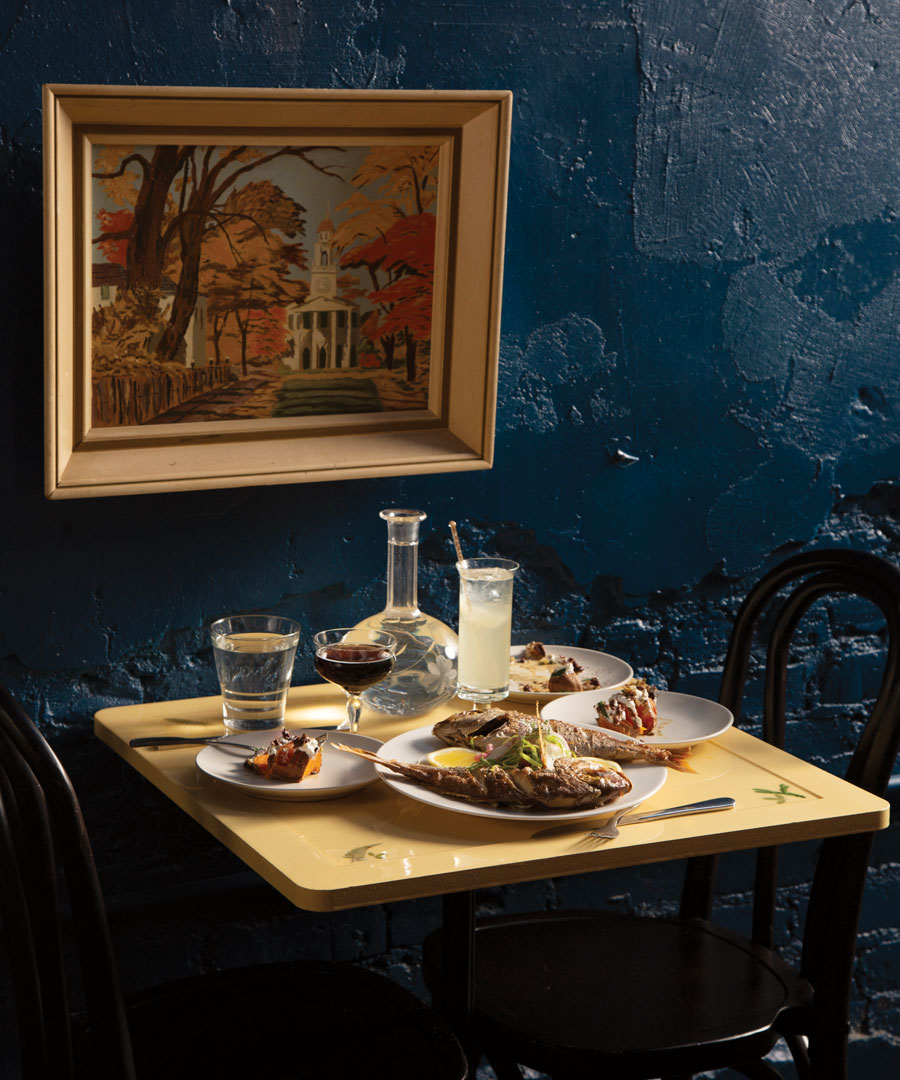 The pair had already put a deposit on another location south of East Atlanta Village but decided to forfeit it when the erstwhile Hodgepodge Coffee at Moreland and Hosea Williams closed, freeing a much more desirable spot on an always-packed stretch of road. Whoopsie's opens at 5 p.m. to catch the flow of rush-hour traffic, extending a warm welcome to those needing to take a breath before heading home. It stays open until midnight, dispensing classy cocktails, low-intervention wines, and a small number of uncommonly serious comfort dishes.
I've always been impressed by Rouse as a fun, savvy Southern chef who works without histrionics. He grows vegetables on his farm in Rockdale County and gets most of his meats from Stone Mountain Cattle. At Whoopsie's, his tiny menu is divided into "cold," "hot," and "proteins," and the portions are ultragenerous. Many of the dishes could easily feed two, including Rouse's cafeteria-style snack tray (deviled eggs, pickles, chowchow, delightfully thick and unfussy pimento cheese, various terrines) and daily specials such as a classic slab of prime rib au jus with horseradish sauce, a hearty porchetta with salsa verde, supercrisp chicken thighs sprinkled with Maldon salt, and, on Sunday, whole poached or roasted fish.
Even though the techniques are sophisticated (cheesy French-style pommes aligot instead of mashed potatoes, seasonal salads dressed with Champagne vinaigrette, hasselback sweet potatoes, can't-put-them-down tostadas from Maricela Vega's Chico), nobody is trying to make things too pretty. The kitchen is thrifty, using the previous night's protein to create the sandwich of the day. The desserts are either some form of boozy ice cream with cookie crumbs and fresh fruit or a variation on the kind of icebox pies Rouse grew up with. What I love about Faulkner's drinks, meanwhile—tuxedos, amaretto sours, daiquiris du jour—is how exquisitely balanced and minimally garnished they are. (That and the wonderfully nerdy ice program, which involves giant shards broken with a hammer.)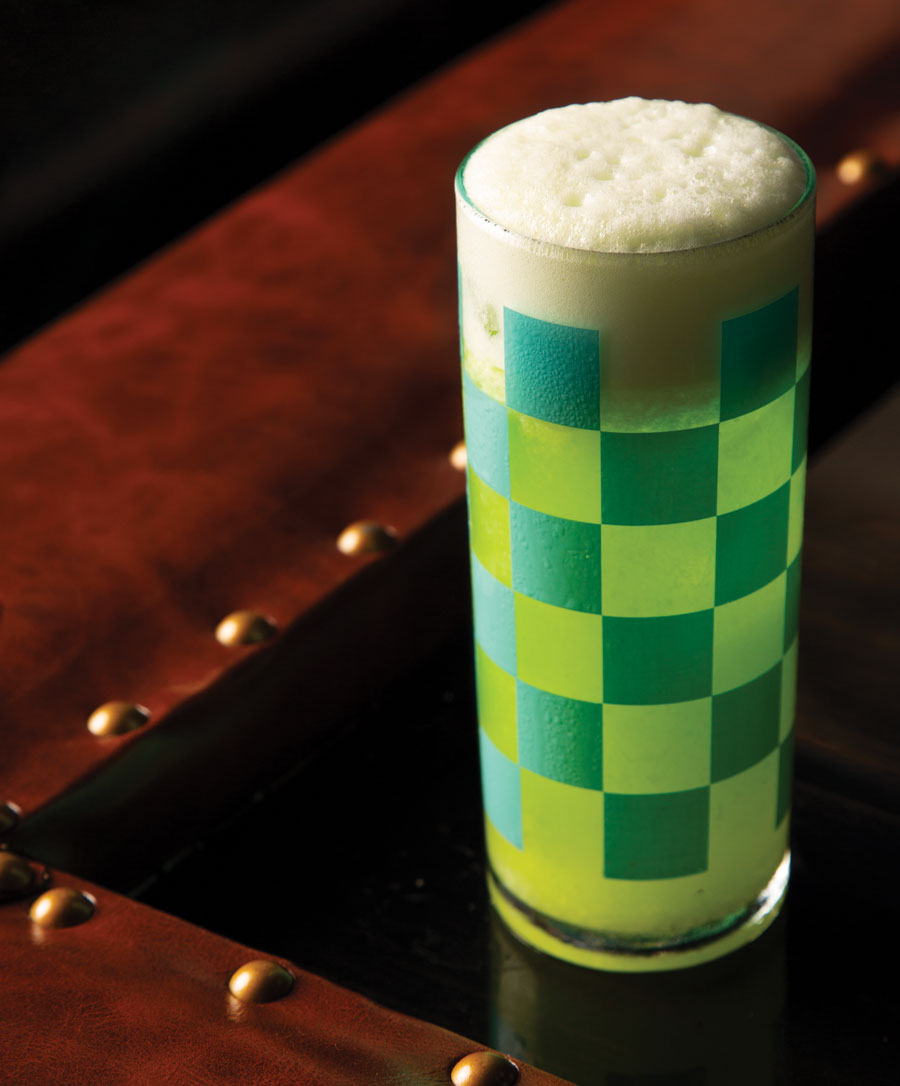 At Whoopsie's, the kitchen has the manifest gift of simplicity. The mood is sexy yet unfussy. The wine list reaches deep into eccentric selections, with some specials written on a blackboard and a rare devotion to half-bottles and splits. In their mid-40s, both owners have been at the receiving end of the hospitality industry long enough to make good times a priority; they're comfortable in their own skins as badass dudes who like to party, but also love to create an orderly universe that's responsive to the needs of the clientele. Faulkner and Rouse are particular where it matters to them, relaxed about everything else. Every hour at Whoopsie's feels like happy hour.
This article appears in our June 2023 issue.