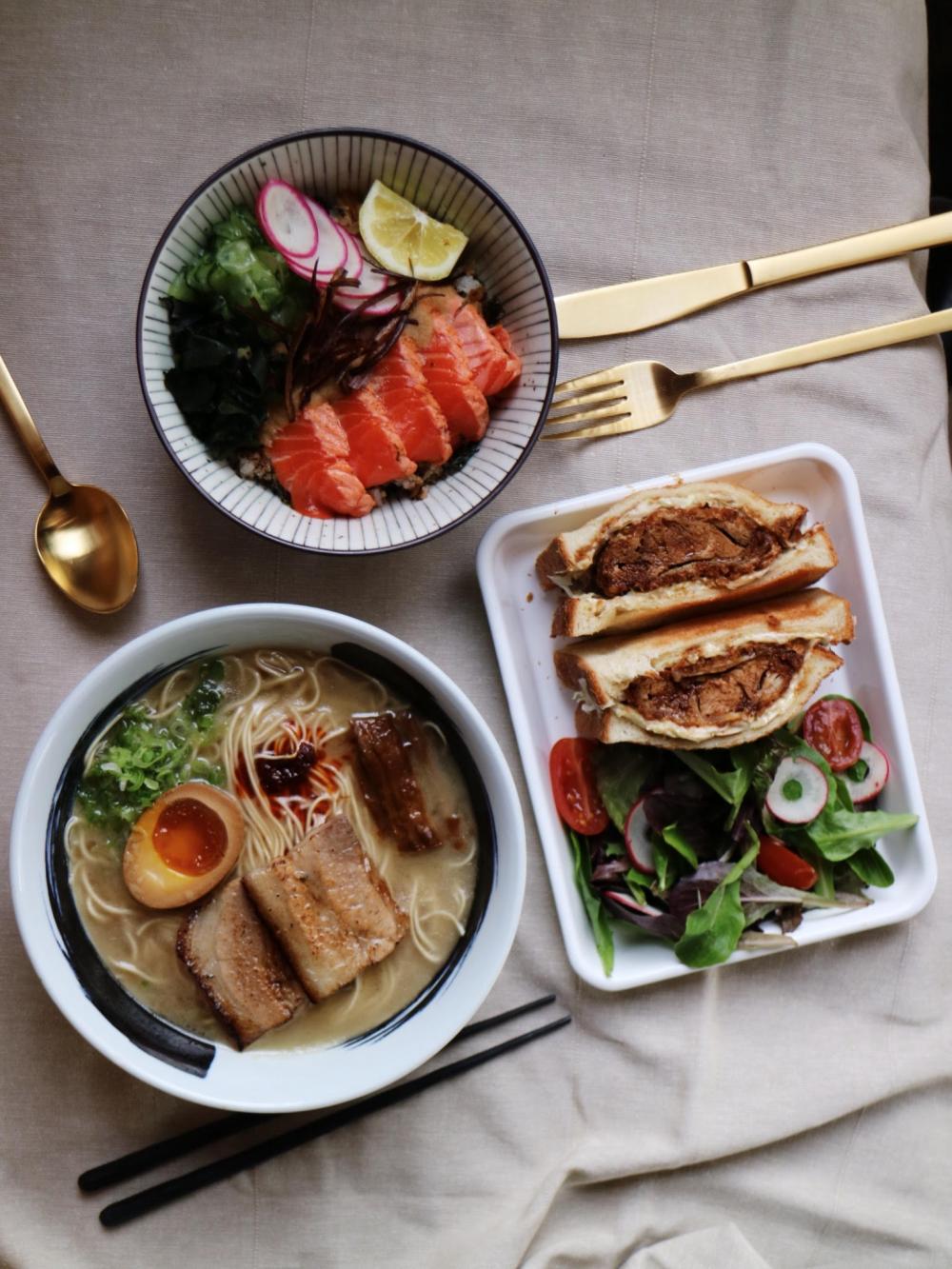 This spring, Atlantans will be able to enjoy ramen, rice bowls, and katsu sando (fried sandwiches) in a casual environment in the heart of Midtown. Brush Sushi Izakaya's Jason Liang is opening a counter-service restaurant called Momonoki in the new Modera by Mill Creek development at 95 Eighth Street. Adjacent to it, there will be a coffee and dessert bar called Momo Café. Fresh off a research trip to Asia, Liang opened up about his plans for the spaces, which will be serving seven days a week.
What kind of ramen will you offer?
Spicy miso tsukemen is one of my favorite types to eat. The noodles and soup are served separately, and you dip the noodles into the soup. We'll have tonkotsu ramen with a rich pork broth, soy-marinated half-boiled egg, green onion, bamboo shoots, and seared pork belly. Then there's the shoyu infused with yuzu for a citrusy, tart, sour, and fragrant flavor. We'll also have vegetable ramen made with a soy milk and miso-based broth and a poached egg. I'm not trying to go too far on the classics. I'm trying to follow the authenticity and spirit of the cuisine.
What type of rice bowls are on the menu?
There will be raw and cooked options, each with preset toppings. We'll have soy-marinated tuna, citrus-seared salmon, yellowtail and jalapeno, seared pork belly, and a steak bowl. We'll also have keema curry (ground beef with spices) based on the Indian cuisine that's popular in Japan right now.
Will the menu be the same for lunch and dinner?
Yes. There will be katsu sando sandwiches served on Japanese milk toast with lotus root chips or greens. There's fried chicken, filet mignon, and maybe a limited availability Wagyu. We also have basic small plates like octopus dumplings, cucumber salad, and garlic black pepper edamame. Price range is $10 to $15.
Tell me about the beverage offerings.
We'll have three or four draft beers, a mix of local and Japanese, plus Japanese sake and some batched cocktails. The café will have iced coffee, matcha drinks, Japanese tea, and canned beer.
Who is making the pastries for the cafe?
My wife, Ching Yao Wang. She makes the desserts for Brush now. She's thinking of a croissant with yuzu glaze, matcha brownie, matcha soft serve, and black sesame soft serve.
What will the space look and feel like?
It'll be modern and contemporary, light in color, clean and simple. We'll have some neon lights and wood tables.